1. Captain Toad (WiiU)
2. Lost: Via Domus (PS3)
3. Modnation Racers (PS3)
4. Tron: Evolution (PS3)
5. Dead Rising (PC)
6. Fire Emblem Heroes (Android)
7. Yoshi's Wooly World (Wii U)
8. Stanley Parable (PC)
9. Lone Wolf: Flight From the Dark (Android)
10. Lone Wolf: Fire on the Water (Android)
11. Lone Wolf: The Caverns of Kalte (Android)
12. Lone Wolf: The Chasm of Doom (Android)
13. Lone Wolf: Shadow on the Sand (Android)
14. Legend of Zelda: Breath of the Wild (Switch)
15. LoneWolf: Kingdoms of Terror(Android)
16. Plumbers Don't Wear Ties (PC)
17. King's Quest IV (PC)
18. Shovel Knight (PC)
19. The 7th Guest (PC)
20. 1, 2, Switch! (Switch)
21. The Longet Journey (PC)
22. Plague Knight (Switch)
23. Steamworld Dig (Wii U)
24.
Dreamfall: The Longest Journey (PC)
25. Dragon Quest VIII (3DS)
26. Shovel Knight: Specter Of Torment (Switch)
27. Puyo Puyo Tetris (Switch)
28. Mega Man 2 (NES Classic)
29. Tex Murphy: Under a Killing Moon (PC)
Mega Man 2
- So the summer games challenge has put me in a position where I needed to complete tons of essential NES games that I missed in childhood, thanks in part to the NES Classic. So one of the first that I fired up was Mega Man 2 and I have to say....holy crap what an easy game! The game was beaten within 2 play sessions, only using one save state to save my spot for the second play session and at no point in time using it because of an unwanted death.
The robot bosses were all beaten with just a plain old buster and had no need to use any of the specialized weapons (although they were used in the boss rush at the end with some experimentation). I did not look up an optimized path for this and played completely cold turkey.
The only difficult moment for me was found within Dr. Wiley's Castle in the second to last stage, the one with the boss that required you to use the Crash Bomber weapon to defeat them. You have to be insanely efficient in taking those machines out and was pretty challenging. Also that level had the invisible holes in the floor that were a nuisance. Outside of that, the final final boss was challenging, but I was able to get past him after a couple attempts.
The game is a ton of fun though! Loved it!
Tex Murphy: Under a Killing Moon
- So many adventure game aficionados talk up Under a Killing Moon as one of the best FMV adventure games out there. After beating it, I can safely say that it was a ton of fun. The game is part of the Tex Murphy franchise, an adventure game series that puts you in the shoes of the P.I. Tex Murphy as you work on cases in a post apocalyptic San Francisco future.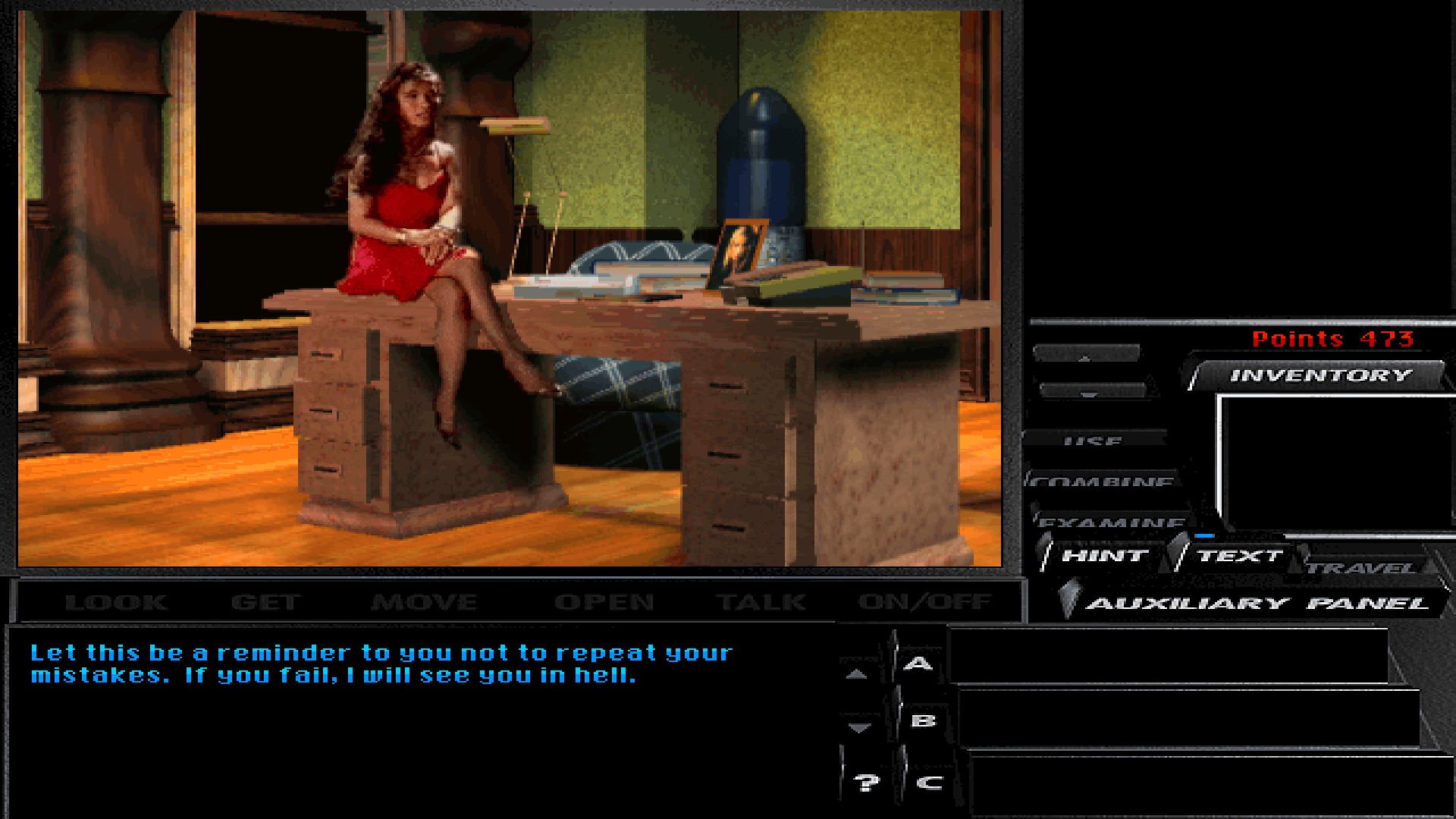 In this game, you are embroiled in mystery as a death cult attempts to wipe out all life on the planet and you have to stop them! The game features fully explorable 3D environments and scour to find items of necessity. Actors are done entirely with full motion video and the acting is cheesy and ham-fisted, but fun!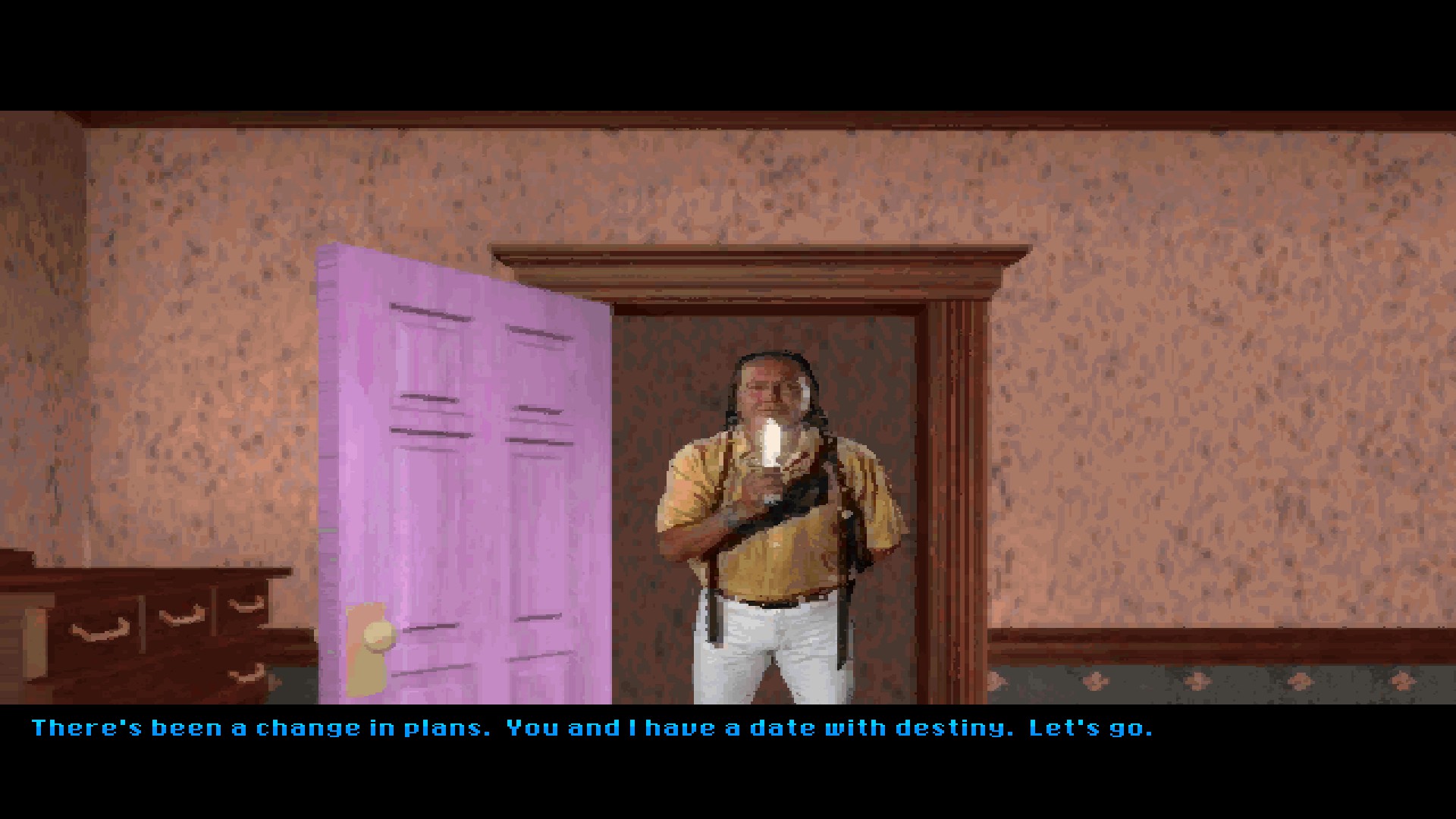 The gripes I have with the game are minor, with only one major complaint. Most adventure games of time relied heavily on pixel hunting for items of interest to solve puzzles and this game is no different. The problem here is that, sometimes the environment can be a part of the problem. One particular instance left me screwed and had to revert to a much older game file because I did not float higher into the air and look down at an environment to find a watch sitting on a fireplace mantel. You can't see it at ground level, even though you can see on top of the mantel. You can not progress in the game unless you do so. To make matters worse, there is no in game hint that you would need it, or have need to search for a particular item in that environment. It was just sitting there arbitrarily.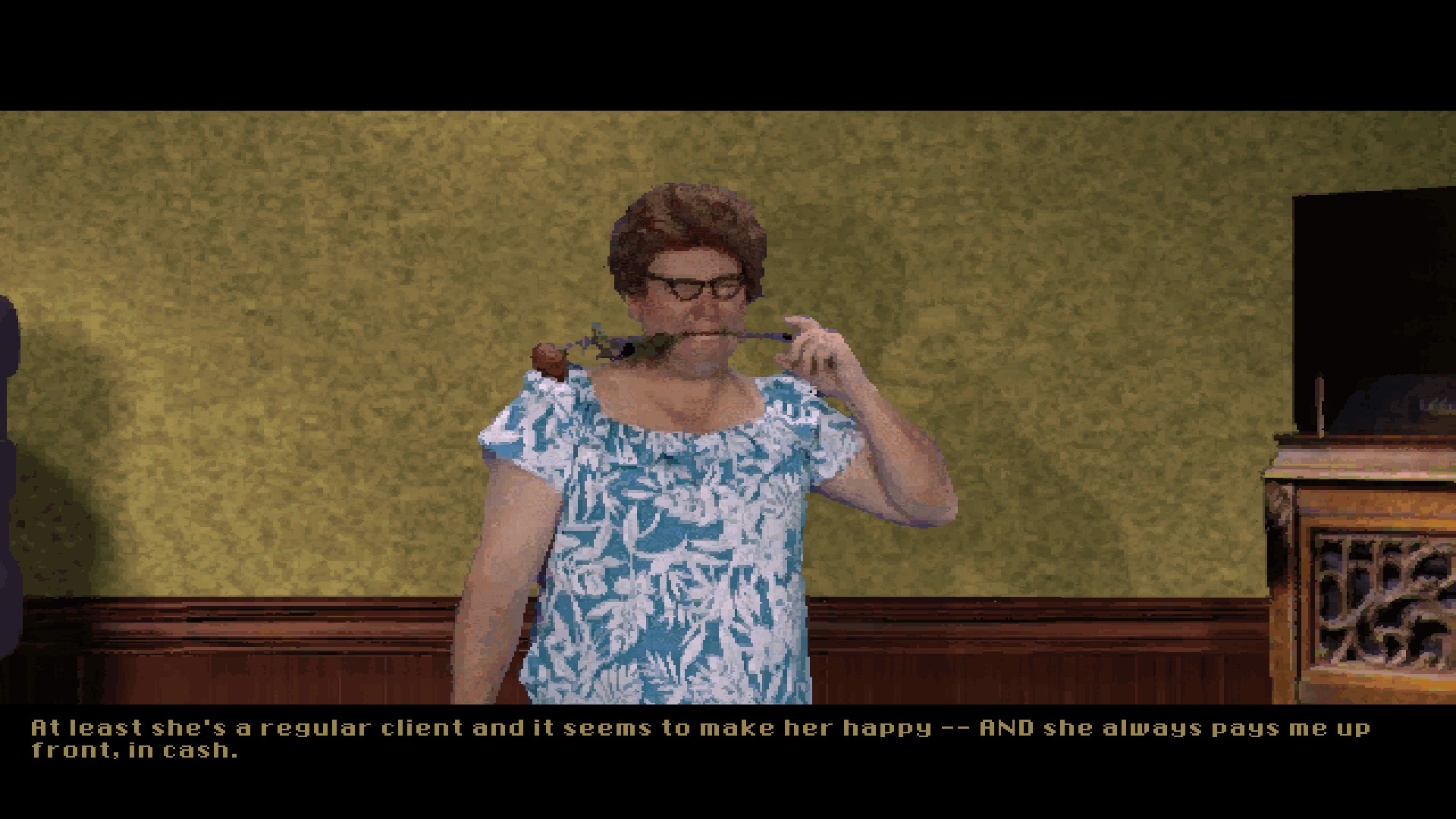 In the end though, the game was refreshing and fun. The freakish setting, odd cast of characters and witty dialog mixed with the cheesy performances add to the charm that makes the game such a cult hit. They use dialog in fun and exciting ways that make your choices actual puzzles to gain information. It even has Margot Kidder, the woman who played Lois Lane in the Christopher Reeve Superman movies... and she is INEBRIATED! She is almost incomprehensible and overly medicated. It is... special!