*Old*
Valiant Hearts the Great War - PS4
Scott Pilgrim - PS3
Comix Zone - PS3
Hell Yeah Wrath of the Dead Rabbit - PS3
Infamous Second Son _ PS4
Might Morphin Power Rangers Mega Battle - PS4
Dragon's Lair - PS3
Space Ace - PS3
Lollipop Chainsaw - PS3 (I'm actually playing it again on 360 too LOL. Great game)
Lara Croft Go - PS4

*New*

Hitman Go - PS4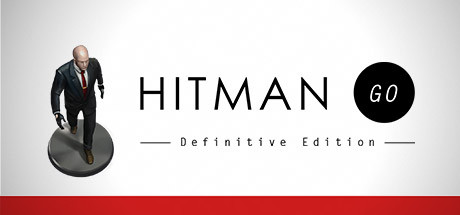 So I went from Lara Croft Go to this game and I have to say, Hitman Go is a far superior game.
The board game aesthetic works better than Lara Croft Go's....complete lack of an aesthetic.
Also, I feel like Hitman has a lot less trial and error bullshit and more actual puzzle solving than Lara's adventure. Also, there's a great deal of diversity to Hitman Go with each chapter introducing new abilities for you to use or a different enemy type. It never lost my interest whereas Lara Croft Go felt like a slog at times playing through all the puzzles.
I think part of this too is that Lara Croft Go is just you figuring out how to get to the end of the stage. Hitman however, has you killing people, sniping people, dropping chandeliers on people, dropping columns on people. The game gives you so many fun ways to take out enemies with some levels even allowing you to take out multiple enemies at once. In Lara Croft Go enemies are just obstacles are pieces of the puzzle that you need to solve. Hitman is just more "fun" to play because it makes me feel like I'm doing more than "just" solving puzzles. I'm sneaking past guards, taking out targets, using disguises to fool enemies, avoiding camera detection, etc. This may say something about the main Hitman franchise just being more interesting than Tomb Raider and that is reflected in the Go games
One last thing, Lara Croft Go has all these stupid, pointless collectibles. And to find them you basically have to blindly move your cursor all over the screen hoping you get lucky and find one. Instead of that pointless crap, Hitman Go has different challenges in each stage. They range from:
Finding a briefcase
killing everyone
NOT killing everyone
Speed kill
Not killing dogs
Finishing the stage in the least amount of turns possible
Further proof of how Hitman just makes you feel like you're doing more stuff than you are in Lara Croft Go. It also shows the flexibility in how you can approach a stage whereas levels in Lara Croft Go all have to be completed in a specific way. If you play Lara Croft Go on PS4, all DLC levels from the original version of the game are included and must be completed for the platinum. I found some of the DLC levels (particularly from The Shard of Life DLC) annoyingly hard. On one, I gave up and used the hint system, and the solution to the puzzle actually ran counter to what the game had taught me about its mechanics. So it's no wonder I couldn't figure out how to solve it. Hitman Go has puzzles that feel challenging, but never frustrating. And the optional objectives kind of makes every puzzle stage, actually FOUR puzzle stages.
So in short, skip Lara Croft Go, play Hitman Go. I plan on trying Deus Ex Go at some point if they bring it to PS4