Games Beaten in 2016 So Far - 102
January
(20 Games Beaten)
February
(8 Games Beaten)
March
(8 Games Beaten)
April
(13 Games Beaten)
May
(6 Games Beaten)
June
(13 Games Beaten)
July
(7 Games Beaten)
August
(15 Games Beaten)
September
(8 Games Beaten)
October
(4 Games Beaten)
102. Depth Hunter 2: Deep Dive - Steam - October 9
Depth Hunter 2 is one of those games I see in my Steam library and think to myself "When did I even buy this? WHY did I even buy this?" I haven't the foggiest about the former, but as for the latter, I suspect it was in an otherwise cool sounding Humble Bundle or a "it's 99 cents, how bad could it be?" Bundle Stars bundle. Aaaanyway, as my Vita sat on its charging cradle, I found myself without anything to play until I could return to Trails of Cold Steel. I didn't want to start a long game since Gears of War 4 is coming out Tuesday, and PlayStation VR is coming out Thursday, but I needed SOMETHING to play while the Vita charged. I pulled up my
Backloggery
page and used the Fortune Cookie feature on my Steam library. It told me to play Depth Hunter 2.
There are definitely worse ways to spend two hours. The premise of the game (as the title might suggest) is that you hunt fish. You're a diver armed with a spear gun, a camera, and an unnaturally large lung capacity. From there, you swim around and massacre various species of fish to the brink of extinction. The game starts off really cool, actually. You get various generic missions like "Hunt 5 fish" or "Hunt three Red Snapper fish" or "Kill everything in a two kilometer radius in ten minutes." Okay, I made up the last one, but you do get told to
slaughter
hunt as many fish as you can in five minutes. It's a little disappointing when you discover that you're not allowed to hunt sea turtles, but I guess that's understandable.
There are three hunting locations - Some Place (I think Thailand?), South Africa, and Some Other Place (I don't know, Caribbean maybe?) - and the game starts to show some of its flaws by the second place. You FINALLY get to see sharks when you get to South Africa....and you're not allowed to kill them. They won't attack you, but you can't attack them, either. You can just look at their docile majesty and take pictures of them. You can't shoot the rays, either. That was kind of disappointing. The campaign becomes a bit of a slog once you get to the third location. In addition to not being able to kill sharks, rays, or turtles, it now adds dolphins, whales, jellyfish, and eels that it won't let you massacre. It's probably a minor point to most, I know, but I really wanted to hunt Ecco's family down. You also begin to notice that, aside from a few unique species (half of which you can't kill), it seems like every part of the world's oceans have exactly the same fish. It's not like it breaks the game or anything, but it does get a little bit tedious killing mostly the same shit everywhere you go (especially when it has you spend 10 missions in a row either collecting treasure from the ocean floor or taking pictures of fish, neither of which involve killing anything).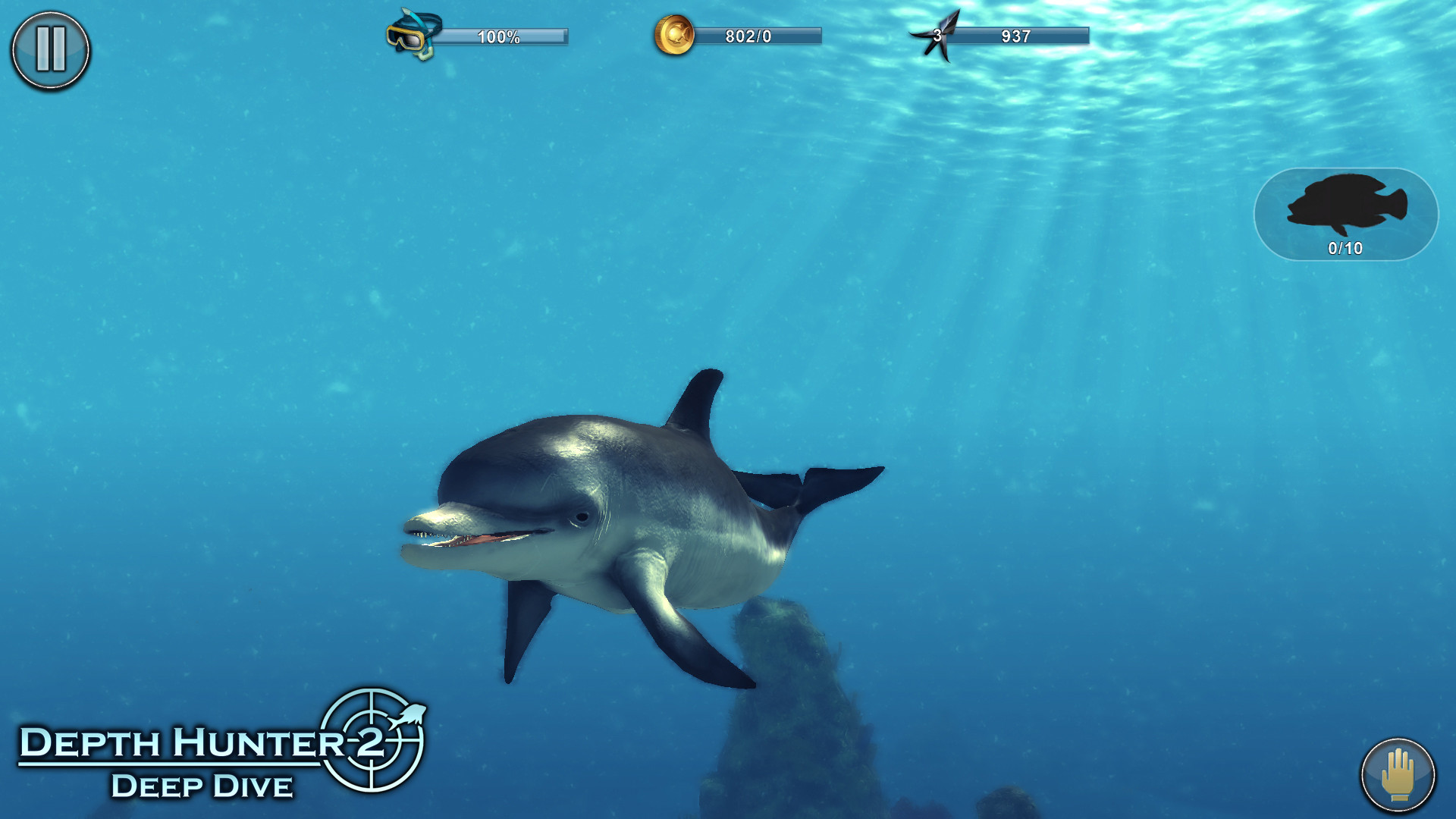 Now don't get me wrong - it's a relaxing game, and I really did enjoy it. There are some major letdowns. What's the point of a hunting game that doesn't let you kill threatened and endangered species OR massive apex predators that you'd be scared shitless to be around in real life, let alone attack? If you liked the Endless Ocean games on Wii, however, then I'd definitely suggest checking this out one. It's bit more involved than Endless Ocean, but there is an exploration mode for each of the three locations that lets you just sort of do whatever you want, so it's neat for fans of opened ended exploration games. Not sure how much it is these days, but as long as you download it for $5 or less, I'd suggest checking it out.