Shopee: A Perspective From Indonesia (Part II)
Summary
A quick analysis of the technological landscape in Thailand and what it means for Shopee.
Indonesia's e-Conomy is set to accelerate the next few years.
Shopee shouldn't ignore the elephant in the room: GoTo.
The GoTo merger has many potential synergies that dwarf Shopee's existing competitive advantages.
Shopee still has the upper hand, but not for long. Indonesia's "reforestation" starts today.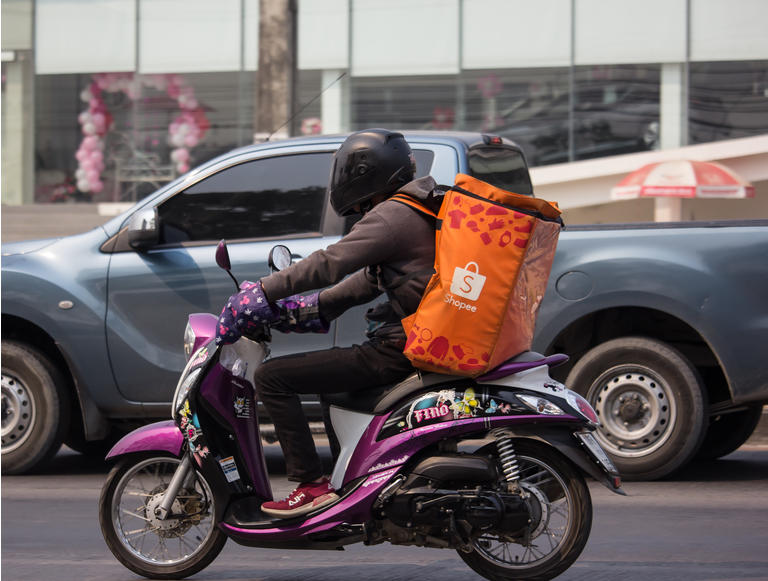 Investment Thesis
The Indonesian "e-Conomy" is one of the hottest economies of the decade, with Internet GMV expected to triple in value by 2025. Tech companies and investors all over the world are taking notice of the growth spurt happening in Indonesia. As a result, overseas companies such as Shopee (SE) have been aggressively expanding operations in Indonesia. After just a few years, Shopee has gained market leadership in Indonesia, in the e-commerce and even payments space.
All seemed to be sunshine and rainbows for Shopee. Until GoTo was announced.
Through sheer size and synergies, the combination of Indonesia's two most prominent unicorns may potentially slow down Shopee's growth. Or worse: take its leadership position away.
This may be the beginning of the end of Shopee's reign in Indonesia. This may be Indonesia's prime time to "reforest" itself.
A Quick Analysis: A Perspective From Thailand
Since I last covered Shopee last November, many things have changed. And from the many positive reception and feedback that I get from my article covering Shopee in Indonesia, I thought it'd be a good idea to do an update of the e-commerce battleground in Indonesia.
Before I do that though, let's do a quick analysis of Shopee from a different geographic perspective: Thailand.
I've been working remotely and living in Thailand for almost 6 months now and while I see many similarities between Thailand and Indonesia, there are also some differences in terms of the technological and competitive landscape.
When I first landed in Bangkok, Thailand, I was quite surprised by the level of technological development in the country. Compared to Indonesia, Thailand is a more developed country with a well-established transportation system, a better city infrastructure, and higher standards of living. However, Thailand lacks technological adaptation, and the startup scene is lackluster here. Indonesia, although less developed, has a more digitized economy with startups, both local and foreign, springing left to right in an attempt to gain market share in the hottest Southeast Asian market.
To give you a sense of how drastic the differences are, I asked a few friends to name some of the most well-known local startups in the Thai market today. They all gave the same answer: Bitkub, Thailand's very own cryptocurrency exchange. The fact that my Thai friends can only name one company baffled me. If they were to ask me the same question, I could give them a list of Indonesian startups. Gojek, Tokopedia, Traveloka, Bukalapak, Alodokter, Halodoc, Fabelio, Dana, and Bizzy to name a few.
While Thailand is not proactive in breeding its own startups, the country does still attracts foreign tech companies. In the e-commerce space, there's Shopee and Alibaba's (BABA) Lazada – my field research also tells me that Thai people prefer to exclusively use these two companies when doing their online shopping. In the on-demand services space, there's Grab (AGC), Gojek, Foodpanda, and LINE Man. Gojek initially launched in Thailand back in December 2018 under the brand name "Get" but has recently rebranded to "Gojek" last September. Grab is the market leader in the on-demand services business in Thailand.
Although Thailand is not the main topic in this article, it's important to note that Thailand is the second-largest Southeast Asian economy, just behind Indonesia. The chart below shows the GDP in ASEAN countries. In 2020, Indonesia's GDP is about $1 trillion while Thailand's GDP is about $500 billion.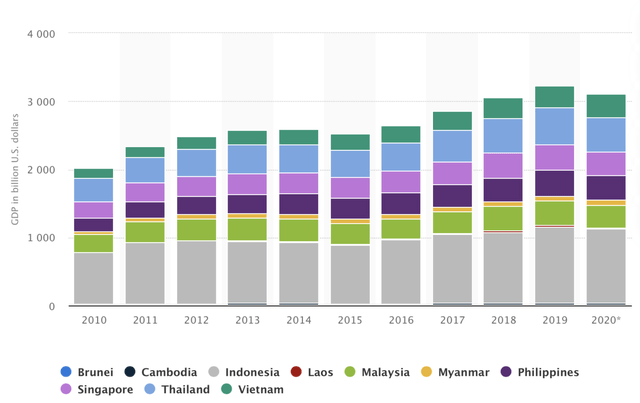 (Source: Statista)
While Indonesia receives all the attention and funding, Thailand barely gets any. However, Shopee realizes that there's opportunity in the Thai market and has been very aggressive in taking market share. I see Shopee in TV ads, billboards, and YouTube ads every single day and it is clear that Shopee is not playing nice when it comes to seizing market share. By establishing itself as the market leader early on, Shopee is set to dominate e-commerce in Thailand for the foreseeable future.
Now back to Indonesia.
The Indonesian E-Conomy
In November last year, Google, Temasek, and Bain published an update of their annual e-Conomy SEA report. According to the report, southeast Asia experienced exponential growth in digital consumers in 2020, adding 40 million new internet users to 400 million from 360 million in 2019. In Indonesia, 37% of digital service users were new, with 93% of them intending to continue to use a digital service post-pandemic. Average hours spent online also increased to 4.3 hours, as compared to 3.6 hours before the pandemic.
More importantly, the three companies now expect the Indonesian e-Conomy to accelerate from $44 billion to $124 billion by 2025, a CAGR of 23%. Indonesia has a GDP of over $1 trillion and has a population of 270 million (the fourth largest in the world), and will be one of the most exciting countries to watch over the next few decades. That means good news for Shopee and other tech companies in Indonesia.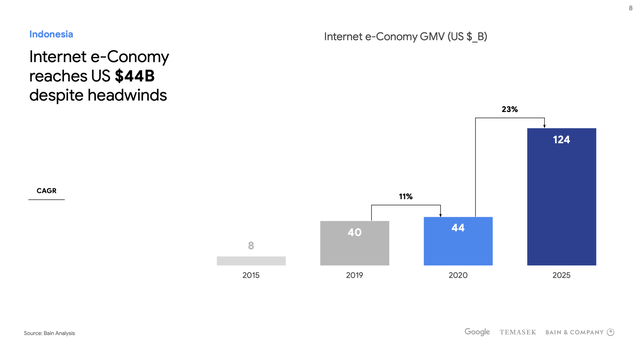 (Source: e-Conomy SEA 2020)
The Elephant In The Room
In my previous Shopee article back in November 2020, I mentioned one of the major risks for Shopee:
It is also important to note that other key players in the industry also have well-known backers that may inject additional liquidity in them. Tokopedia, for example, is backed by SoftBank (OTCPK:SFTBY), Sequoia, and Alibaba. Lazada is also backed by Alibaba. Gojek, on the other hand, is backed by Tencent (OTCPK:TCEHY), Google (GOOG) (NASDAQ:GOOGL), and more recently, Facebook (FB) and PayPal (PYPL). We cannot ignore the possibility of consolidations as well. I won't be surprised if local companies Tokopedia and Gojek merge together to take on Shopee. There's definitely a sense of pride and patriotism to support local companies than outsiders.
Three months later, rumors of a Gojek-Tokopedia merger surfaced, potentially valuing the combined company at $35 to $40 billion. And just as I was drafting this article, the merger was officially announced. Both companies will form a holding company called GoTo as it becomes the "go-to" ecosystem for daily life. The deal is backed by major investors including Alibaba Group, Facebook, Google, PayPal, Sequoia Capital India, SoftBank Vision Fund 1, Temasek, Tencent, and Visa (NYSE:V), to name a few.
According to Gojek's press release, the combined platform boasts the following metrics:

(Source: Gojek)
As an Indonesian, I've never been more excited for this merger – the marriage between Indonesia's two finest unicorns, the two companies that started the digital transformation in my home country. We started out as market leaders and were then invaded by foreign oppositions such as Shopee and Grab. As a result, we lost our leadership position. But now, there's hope that we can regain that lead. In fact, I'm confident we will.
At the same time, it'll pose a big problem for Shopee. This is the big fat elephant in the room for Shopee.
Why is that so? Because there are many potential synergies with the merger.
Before we move on, here's an overview of what Gojek and Tokopedia are all about.
Gojek: Indonesia's First Unicorn
Gojek is an on-demand multi-service platform founded in 2010. Gojek first began as a motorcycle ride-hailing call center in Indonesia, as the founders realized the opportunity arising from the many millions of motorcycle riders and the traffic congestion problems in Indonesia. Since then, the company launched additional services ranging from e-wallets, to loyalty programs, to food delivery. As such, Gojek has evolved into a superapp for all things on-demand and everyday necessities.
Here are all the services that Gojek offers:
GoPay – e-wallet
GoRide – motorcycle ridehailing
GoCar – fixed-rate car ridehailing
GoBlue Bird – metered-rate car ridehailing
GoFood – food delivery
GoMart – grocery delivery
GoShop – miscellaneous shopping
GoSend – courier service
GoBox – moving service
GoTix – ticket selling
GoMed – telehealth service
GoInvestasi – investing in gold
GoPulsa – phone top-up
GoBills – managing bills including insurance
GoPoints – loyalty program
GoPlay – video streaming; also in collaboration with GoStudio, Gojek's in-house studio for local filmmakers.
GoSure – insurance
GoPertamina – fuel delivery service
GoGive – donations
and more…
As you can see, Gojek offers a wide array of services. Most importantly, Gojek contributed to the Indonesian economy and its millions of service providers in more ways than anyone can imagine. The low-income group benefitted the most from Gojek's platform as they are now able to make a living by being a Gojek service provider. I've talked to many of them and they always said that their lives have forever changed for the better since Gojek's inception. To put it simply, the socio-economic impact that Gojek has created and is creating is massive.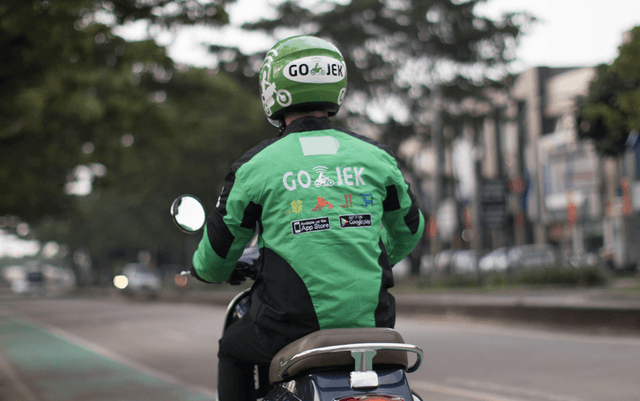 (Source: Gojek)
Gojek is Indonesia's first unicorn. According to CNBC, Gojek is now valued at about $12.5 billion.
Tokopedia: Indonesia's E-Commerce Giant
Tokopedia specializes in e-commerce and was founded in 2009 by William Tanuwijaya and Leontinus Alpha Edison. According to its website, the company has 100+ million monthly active users, 10+ million merchants, and 500+ million product listings.
While Tokopedia is regarded as an e-commerce company, the company is more than just an online store:
Marketplace for physical goods
Marketplace for digital goods such as data packages and coupons
Logistics and fulfillment services
Online financial services such as investments, insurance, and loans
Just like Gojek, Tokopedia is transforming itself into a superapp and it is without a doubt, Shopee's biggest competitor in Indonesia.
Tokopedia was reported to be in talks to go public through a SPAC merger with Bridgetown Holdings (BTWN)(BTNB), which is backed by Richard Li and Peter Thiel, with an estimated valuation of about $10 billion. This news came out back in December. However, Gojek and Tokopedia still plan to list in the US after their merger, so I won't write off the possibility of GoTo going public via a SPAC merger with BTWN or BTNB.
Given how Gojek and Tokopedia complement each other, I believe the upcoming merger will pose a major threat for Shopee.
Gojek And Tokopedia Supermerger
The synergies are not just the typical "cost and revenue" synergies. It is much more important than that. The combination can transform a way of living. It can become an all-in-one solution to purchase and manage everyday needs, instead of using multiple apps and providers. As a result, the combination can bring forth a mega-app, an app that can become Indonesia's digital infrastructure, an app that unifies most, if not, all physical and digital interactions among businesses and consumers.
Here are the potential synergies:
Expanded product and service offerings. Best-in-class e-commerce marketplace and on-demand services platform make GoTo, a one-stop-shop for everyday needs. Household goods, transportation, food delivery, payments, you name it. By merging together, a large menu of value propositions will likely attract more users as well as improve the stickiness of using the app. And all the data collected by Tokopedia can be shared with Gojek, and vice versa, amplifying each app's AI and ML capabilities.
Logistics. With Gojek's fleet of service and logistics providers, Tokopedia customers will enjoy expedited delivery times as Gojek will place higher priorities for Tokopedia orders over Shopee's or any other website. Furthermore, Gojek now has more bargaining power to charge higher delivery rates to Shopee, putting pressure on Shopee's bottom line. Shopee has Shopee Xpress, but it still relies heavily on third-party logistics, namely Gojek and Grab.
Payments. As mentioned in my previous Shopee article, Tokopedia does not have a dedicated e-wallet offering. With Gojek's GoPay available to Tokopedia, it'll be much easier for customers to purchase products in Tokopedia. Better ease of use leads to more transactions, more repeat customers, more money, more growth. On the other hand, Shopee has ShopeePay.
There's one complication with the merger. Tokopedia holds a 42% stake in OVO, an e-wallet service that is currently embedded in Tokopedia's platform. Following the merger, Tokopedia is likely to offer GoPay as one of its payment methods. However, this could mean cannibalizing transactions made using OVO. As such, the combination may urge Tokopedia to sell its stake in OVO and work exclusively with GoPay since they will be under one umbrella.
Back in April 2020, Gojek also acquired Moka, a point-of-sale system provider used in more than 35,000 retail locations across 100 Indonesian cities. Think of Moka as the Square (SQ) of Indonesia. By combining Gojek, Tokopedia, and Moka together, the merger positions GoTo as a formidable force in the payments world, whether offline or online, contact or contactless, B2B or B2C. Integrating an e-wallet and a POS system makes transactions simple and effortless, for consumers, service providers, and merchants.
Banking. Earlier this year, Gojek invested in Bank Jago, the fourth most valuable banking stock in Indonesia. The investment will integrate Bank Jago's services in Gojek's platform, as a means to tap the underbanked Indonesian market – 52% of Indonesia's population do not have a bank account. With Tokopedia in the picture, existing and new sellers will have access to Bank Jago's services such as microloans, allowing capital-strained individuals and businesses to set up shop in Tokopedia seamlessly.
Shopee, on the other hand, has also been proactive in expanding their fintech offerings, acquiring PT Bank Kesejahteraan Ekonomi, a Jakarta-based lender. Capturing market share by targeting the underbanked population is one of the biggest growth opportunities and both Shopee and Gojek have been preparing to do just that. However, GoTo's combination will make it extra difficult for Shopee to achieve its growth ambitions.
Same backers. Gojek and Tokopedia have common investors, including Google, Temasek Holdings, and Sequoia. Tokopedia is also backed by Alibaba, which owns Lazada.
As shown in the Statista graph above, Indonesia is the biggest market in Southeast Asia and for Shopee as well. Thus, I will reiterate: Indonesia is the most important market for Shopee. However, given GoTo's formation, Shopee's market leadership and growth prospects in Indonesia may be at stake here.
Shopee's Upper Hand
Shopee's main advantage over GoTo is its market leadership. In the e-commerce space, Shopee is slightly ahead of Tokopedia, recording more monthly website visits in Q4 2020. The next three biggest players come nowhere close to Shopee and Tokopedia.

(Source: iPrice)
Likewise for payments, ShopeePay is the market leader. The chart below shows the market share of the value of transactions (gold bars) and the frequency of transactions (blue bars) from June to August of 2020. As you can see, ShopeePay has at least 30% market share in both gross transaction value and frequency, followed by OVO and GoPay. However, it is important to note that on-demand services in Gojek typically have lower ticket values as compared to purchases made on e-commerce websites. Nonetheless, ShopeePay is still the frontrunner here.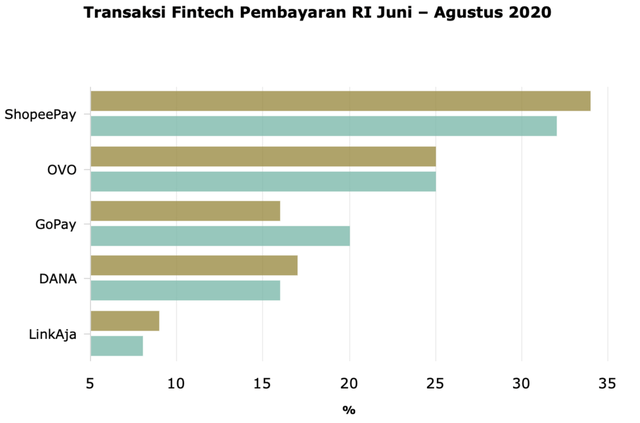 (Source: Snapcart)
Furthermore, in its Q1 update, management highlighted Shopee's continued dominance as the number one shopping app in Indonesia:
In Indonesia, where Shopee further accelerated its year-on-year growth in gross orders, it continued to rank first by average monthly active users and total time spent in app on Android in the Shopping category for the first quarter of 2021, according to App Annie.
Additionally, Shopee is in a more favorable position given its cash flow support from Sea Limited's gaming division, Garena. While Garena's profitability can fuel Shopee's growth, the cyclical nature of the gaming business model creates an unreliable form of cash flow. Creative destruction also means that Garena needs to innovate better games as legacy games such as Free Fire eventually turns old and outdated. Coming up with new blockbuster games is no easy task, and when Garena games go out of season, Shopee may be cash-strapped as a result. I'm not saying that Garena cannot continue its upward trajectory. I'm saying that investors should not depend heavily on Garena for Shopee's growth.
Also, there are little to no synergies between gaming and e-commerce, unlike on-demand services and e-commerce. Thus, the only thing that Shopee benefits from Garena is cash – a one-way transaction. Nonetheless, Garena's cash supply gives Shopee an upper hand over competitors as Shopee can remain aggressive in product expansion and marketing, thus collecting market share.
In my previous article, I highlighted that Shopee has a vertically-integrated business model that sets Shopee apart from competitors. Although I still believe this to be true, its moat seems to appear narrower given how the GoTo merger will create a far more integrated business in my opinion.
Looking At Q1 Results
Sea Limited delivered yet another blowout quarter, sending a strong message that the digital transformation in southeast Asia is not slowing down, not even a bit. The group reported a 147% year-over-year increase in GAAP revenue to $1.8 billion. Its e-commerce segment blew up by 250%, recording $922 million in GAAP revenue, driven primarily by the growth of its marketplace and increased diversification of revenue, namely transaction-based fees, value-added services, and advertising. Gross order increased by 153% to 1.1 billion and GMV increased by 103% to $12.6 billion.
It is a very impressive quarter with triple-digit growth across the board.
However, Adjusted EBITDA for Shopee worsened to -$413 million from -$264 million from the same period last year. The reason for this is the higher cost of revenue for Shopee, which increased by 136% to $675 million. Sales and marketing expenses also ballooned by 119% to $452 million as Shopee continues to take a super aggressive approach in marketing in an attempt to capture as much market share as possible.
Adjusted EBITDA for Garena, in contrast, increased by 140% to $717 million from $298 million. This more than covers the losses incurred by Shopee. While Digital Entertainment Bookings grew by 117% year-over-year, investors shouldn't get too excited. In Q4 2020, management only expected a 38% growth for Digital Entertainment Bookings for the full year, while E-commerce is expected to continue its triple-digit growth.

(Source: SE 2020 Q4 Investor Presentation)
This means that the slowdown in growth for Garena may not be able to support the losses generated as a result of the monstrous growth experienced by Shopee. Nonetheless, Sea Limited investors should take a victory lap for the incredible quarter.
Indonesia's "Reforestation"
In the early 2010s, I could remember vividly how Gojek and Tokopedia were gaining traction and popularity in Indonesia. Jakarta (where I live) was turning greener day by day (Gojek and Tokopedia have green logos and themes). Gojek riders in green jackets flooded the streets of Indonesia. Smartphone screens turn green as people scroll through Indonesia's newest apps. Ads of Gojek and Tokopedia dominated TVs, posters, and billboards. Indonesia, in essence, was getting more "tropical", and Indonesians were proud of and excited about the prospects of the two revolutionary companies.
The seeds were planted early and they grew into forests.
However, somewhere in the middle of the decade, an orange wildfire emerged in the forest, and it spread very quickly over the next few years.
Enter Shopee.
When I flew back to Indonesia from the US during the holidays, I no longer just see green. I see orange and many other colors everywhere too. Shopee, Lazada, Blibli.com, Bukalakpak, and many others decided to join Gojek's and Tokopedia's party. All of a sudden, the greenery that I was so accustomed to became less profound.
Competition is stacking, so much so that Shopee has overtaken Tokopedia and Grab is threatening Gojek's leadership.
But with the GoTo merger, Indonesia could potentially extinguish the orange flame that charred its forest for many years. Now, GoTo could finally reclaim a good chunk of its territory that was lost to waves of competition, especially from Shopee. GoTo could finally gain more ground as the roots grew even stronger with the merger, fertilized with the synergies of value propositions, logistics, payments, and banking solutions.
Meanwhile, Sea Limited's stock continues to soar, ignoring the titan of an elephant in the room. And because of GoTo's integration, Shopee's vertically-integrated business model doesn't look like a strong competitive advantage anymore. And despite exceptional growth in Q1, the threat to Shopee as a result of the merger is still too big to ignore.
After years of deforestation, Indonesia – with the help of GoTo – could begin the process of reforestation.