Games Beaten:
First 50:
51. Gauntlet IV
Mega Drive
52. Alex Kidd in Shinobi World
Master System
53. Psycho Fox
Master System
54. The Ninja
Master System
55. R-Type
Master System
56. Momotarō Katsugeki

PC Engine

*NEW*
57. Overcooked: Special Edition

Switch eShop

*NEW*
Replays!:
1. Bare Knuckle III
Mega Drive
2. Die Hard Arcade
Saturn
3. The World of Illusion starring Mickey Mouse and Donald Duck
Mega Drive
4. Donkey Kong Country 3: Dixie Kong's Double Trouble
3DS VC
5. Trip World
3DS VC
Review 9 & 10 of 27!
Momotaro Katsugeki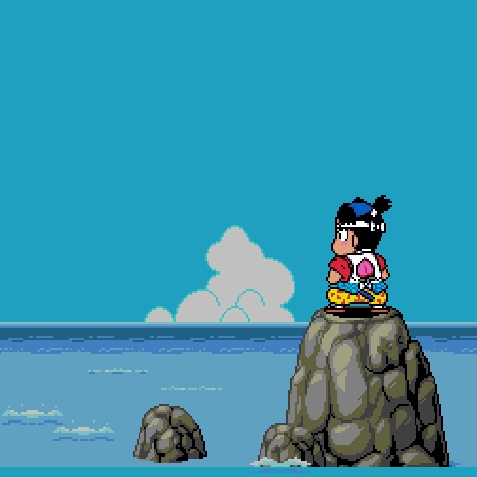 Momotaro Katsugeki is a pretty obscure Japan-only platformer for the PC Engine, starring a character based on the Japanese folktale of the peach boy, and is a spin-off of the Momotaro Densetsu series which is an RPG series starring the same characters in Japan.
Like in the folktale, the game stars Momotaro, the peach boy, who takes on an army of Oni demons and rescues a dog, a monkey and a bird along the way who become his friends. You do this by running, jumping and sword swinging throughout a host of levels with the usual themes – there's a fire level, and ice level etc.
Momotaro seems to take some inspiration from the likes of the Wonder Boy or Mystical Ninja games, and Momotaro can purchase items to use to aid him on his quest. You can buy sword and armor upgrades to power up your hero, aswell as Rice Balls and other food to heal him, and special items which can be used for casting spells – many of which involve peaches in some way. Once you find your animal friends, you can also some them for assistance, although I only actually used the bird, who can be used to fly across gaps and skip some of the nastier platforming sections.
The game is mostly accessible to non-Japanese speakers, with simple, fun gameplay and infinite continues meaning that you can get muddle your way through fairly easily. I don't think there are any mandatory sections where you need to read, but it's worth figuring out what items in the menu are so that you can find the right one when you need it. I memorised the shapes of the first few characters of important items to get by myself.
The Japanese menu text also caused me to play through the game on the hardest difficulty, resulting in the best ending, but frankly, with few exceptions the game is relatively easy anyway – especially if, like me, you make sure to grind up money for all the armor and sword power ups whenever they become available. Apparently this game was designed to be fairly accessible to every player, in the vein of Kirby, so it's not too challenging.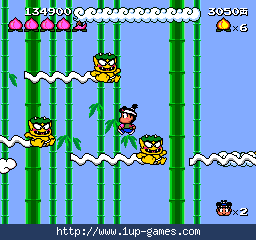 Momotarou is colourful and vibrant, if slightly simple looking game, and it does the job well. It lends the game a warm and welcoming feeling that fits with its comical nature and accessible difficulty. The music of the game is great, with some simple bouncy tunes early on, but some absolutely excellent tracks down the line, such as this ice level theme:
https://www.youtube.com/watch?v=aY6xjWaEgj4&list=PLAHD7K_NWs4557_AOMknou_V261C9utKS&index=17
and this lava level theme:
https://www.youtube.com/watch?v=2EdIiUJdzw0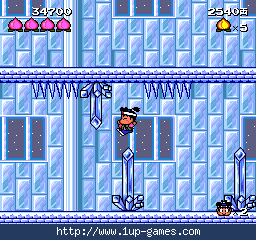 Momotarou Katsugeki is a fairly cheap, fun and enjoyable game for the PC Engine, and if you have the system there's no reason not to own it. It comes highly recommended by me!
Overcooked: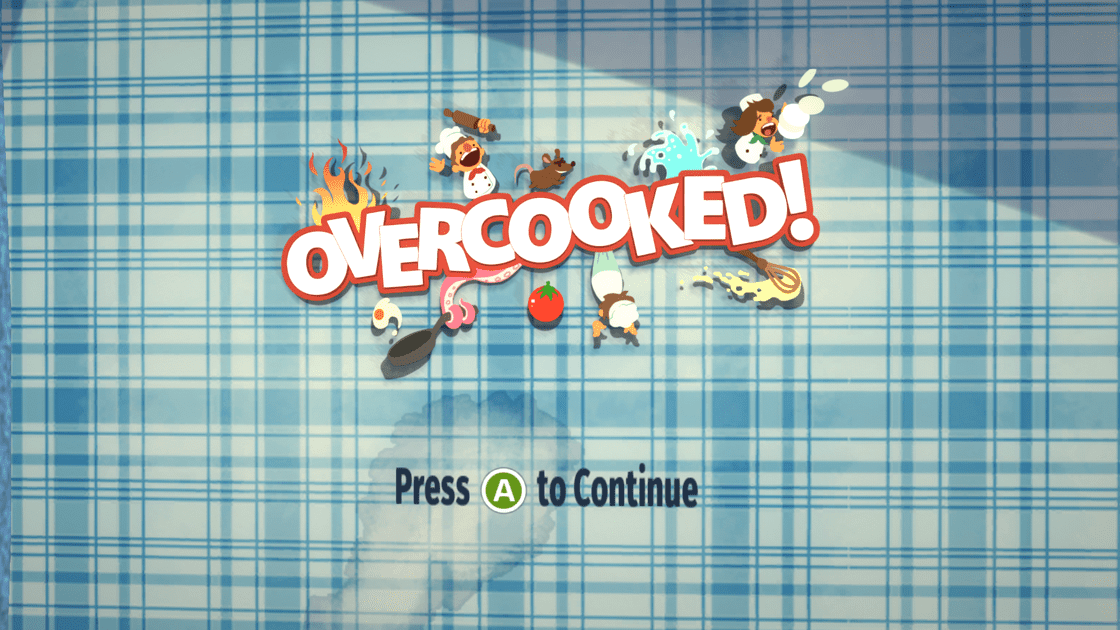 Having finished up Gauntlet IV (finally), I was on the lookout for another title to play in co-op with my girlfriend, and I eventually decided to give Overcooked a try. The Switch release of the game – Overcooked: Special Edition – features the 30 main stages of the original game, along with both DLC packs, adding an additional 14 stages.
When I bought Overcooked, all I knew was it was a game where you had to work together to cook stuff. What I wasn't ready for was the plot. The game opens with some surprisingly sombre music (
https://www.youtube.com/watch?v=x5S_dM5N4pk
), before launching into an epic introduction where the almighty "ever-peckish", a giant spaghetti and meatball monster, is destroying the world in search for sustenance. You're tasked with feeding it salads to curb it's hunger, but you inevitably fail and are whisked 20 years back in time to train your culinary skills ready to try again when the ever-peckish awakens once more.
Cooking in Overcooked is a simple affair on the surface – there are about 5 dishes to prepare which you will be introduced to over the course of the game, but they generally all involve the same mechanics. You must grab ingredients from their containers, prepare them on the chopping board, cooke them by putting them in the relevant pot or pan on a hob, and then plate them up and throw them out. From simple soups which just need 3 of the same ingredient chopped and thrown into a pot, to complicated burritos which require a wrap, some fried chopped chicken and some boiled rice, it's all easy enough to manage at a fundamental level.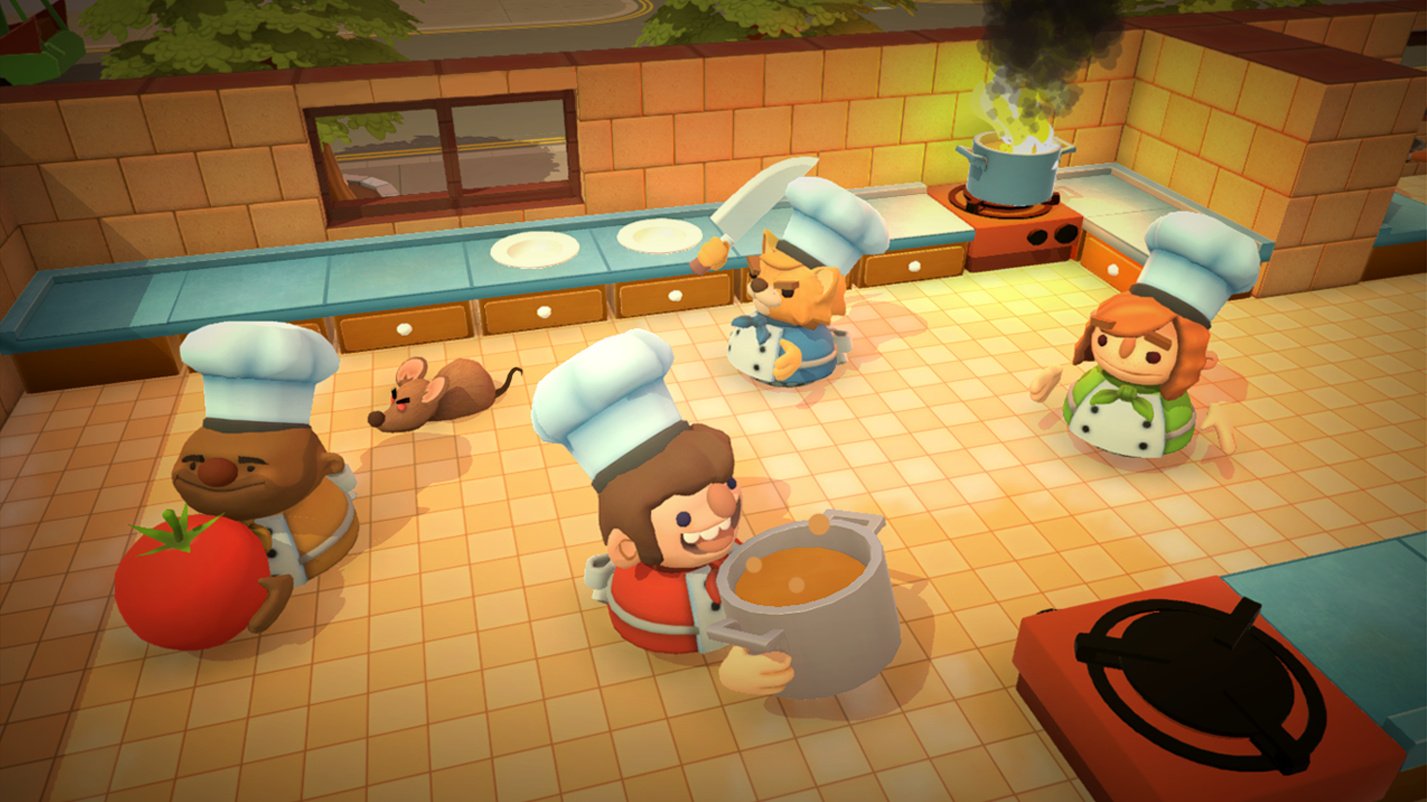 This is all managed with the simplest of controls – A picks up and drops things, and X chops stuff once it's on a chopping board. B allows you to dash, but dashing into allies will knock them away, and Y is for swearing, which is very handy – press Y to fire off a string of cartoony expletives from your chefs mouth. #?!*!
However, things get complicated fast. Multiple orders pour in at once requiring co-ordination between you and your partners, especially as the orders can differ. Overcooking food sets fire to the kitchen and needs put out with a fire extinguisher. You have a limited supply of plates, so you need to wash up the dirty ones as they come back. And that's not to mention the kitchen layouts – sometimes only one chef has access to the hobs, or the chopping boards, so you must pass ingredients and plates back and forward whilst dealing with your own stuff.
The kitchens also contain many gimmicks. One kitchen might feature rats who steal ingredients left on the side. Another is on a pirate ship and some of the work counters will slide about occasionally changing who has access to which resources. There are icy kitchens, dark kitchens, kitchens on space ships with doors that need opening by your team-mates, kitchens on the back of lorries which separate on occasion leaving you unable to access the other half, kitchens where earthquakes raise part of the stage separating you, kitchens where you need to use conveyor belts to pass ingredients – the list goes on and there's always something new to deal with.
The game starts easy enough, but it requires you to get good fast – later levels require certain numbers of stars to unlock, and each stage scores you from 1-3 stars depending on your performance. The game expects you to be getting a lot of 3 star ratings throughout in order to progress, and some of the 3 star score requirements are very challenging – make orders fast enough and you'll receive bonus points as a tip, but miss an order and you'll lose points as punishment.
Overcooked isn't perfect – the controls can sometime be a little finicky and you'll find you often put things down on the square next to where you intended. The level difficulty is easy consistent, and we found we 3 starred the later levels much easier than the mid-game ones in general. The game is also too short – even with the DLC, the 44 levels the game offered didn't feel like enough, and we wanted more. That is the sign of a good game though, and Overcooked was a great game. We had a blast playing through, and it's one of the few games I can think of where my girlfriend was asking me if I wanted to play the game, despite it's sometimes challenging difficulty. If you have a co-op buddy to play through it with, definitely buy Overcooked, you'll have a fantastic time.