I was gonna put this in the download section, but decided to go straight to the source- you shmuppers. I don't know much about this, considering the page is in japanese, but its a neat little game. It's basically a bullet hell game that can last even a few seconds. Definitely give it a try. I downloaded it for OS X and it came with an English translation, so hopefully that goes for the other OSs as well. Here's the link and a screenshot...
http://shinh.skr.jp/sdmkun/
(You can see the download links if you scroll down).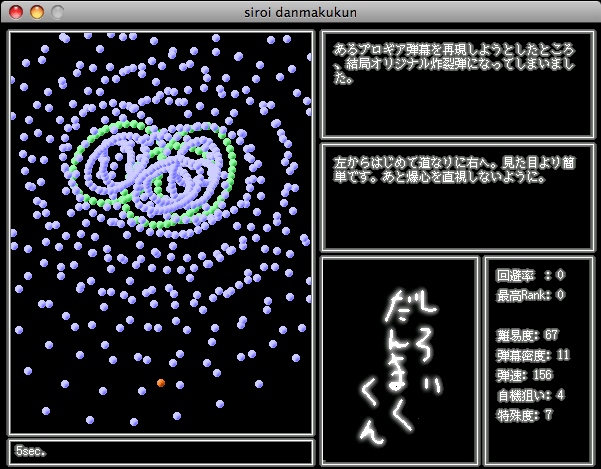 My best so far is 31 seconds. This little guy seems like a good way to work on your reaction time.