Arcade Cabs: Prototype and Urban Legends Released
I thought this would be an interesting thread. Prototype Arcade Cabs seen in movies, posted as pics or blogs that were never released. Not looking for updated remakes of older games here, but working homebrew versions of prototypes. If you know of an Urban Arcade Legend please share with your review and or download homebrew link. Even home console games that are a myth brought to life by a fan made homebrew. Feel free to include wish list, maybe someone else may know of a home brew version.
I have downloaded and played these, both play beautiful!
The defaults of Mame controls are easily adjusted.
-------------------------------------------------------------
Tron - SPACE PARANOIDS Arcade
Who hasn't seen this movie?
There is a remake due out soon.
http://en.wikipedia.org/wiki/Tron_(film)
As seen in the movie, this is Flynn's Arcade tank game.
Tank controlled by stick, and turret controlled by trakball.
The Twinstick version:
http://www.roguesynapse.com/games/space_paranoids/cab_pics.swf
5
= Coin
1
= Start
SPACE
= Fire
ARROW KEYS
= Tank Movement
A
and
S
= Turret Controls
W
= Centers Turret
At the startup Title screen, START FIRE START FIRE brings up a hidden configuration menu. From there you can change various settings. Shoot the Recognizers before they squash you! A tank rat in a maze type game, approximating the movie Arcade cabinet. Now if a way to emulate that trakball to the gun turret.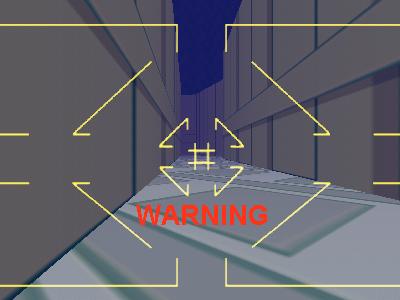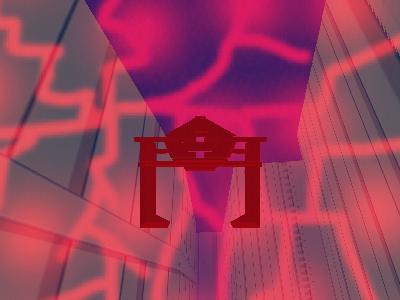 This resembles a PS1 oldie,
Assault Rigs
.
Various screenshots of another version.
http://www.roguesynapse.com/games/space_paranoids/spa-screens.swf
PC WIN XP Game:
http://www.roguesynapse.com/games/space_paranoids.php
There is also the browser version, needs the Unity Web player:
http://www.firstshowing.net/2010/05/06/space-paranoids-online-fully-playable-tron-game-has-launched/
http://www.flytrapgames.com/2010/05/11/3d-shooter-space-paranoids-offers-sneak-peek-of-tron-legacy/
-------------------------------------------------------------
Last Starfighter - STARFIGHTER Arcade
A movie for the Arcade kid in all of us. I wrote a review of the flick here:
http://www.racketboy.com/forum/viewtopic.php?p=303447#p303447
Computer animation created with a Cray X-MP.
http://en.wikipedia.org/wiki/The_Last_Starfighter
http://www.mutantreviewers.com/rlaststarfighter.html
In the movie, Arcade Cabinets were placed to recruit the best Starfighter pilots. The huge Arcade cabinet portrayed featured graphics ahead of any current Arcade of the day. A unique twinstick function for a space flight FPS type of game.
This Home Brew is very special! Game boots up as an actual Arcade rom. First the video alignment grid pattern, followed by The Last Starfighter logo. Be patient, each screen takes around ten seconds, just like powering up a real Arcade cab. The next screen shows a chip-ok test screen just like Mortal Kombat boot rom screen. Finally, the game title appears. The anouncement greeting is Robert Preston's voice.
"Greetings Starfighter. You have been recruited by the Star League to defend the Frontier against Xur and the Ko-Dan armada."
You gotta be kidding! The actor ROBERT PRESTON! Just like the arcade in the movie! The orchestral music, laser sounds, voices and graphics are all there. Remember when in the movie the Arcade demo kicked on, seemed haunted with Preston's voice distorted? Almost like a direct call from the Alien world. Its all there, let the game just go thru its demo paces, a wonderful screen saver.
Before starting your game press
0
for a very extensive setup menu. The menu can only be accessed from the opening title screen. You can change levels, screen settings, weapon drain rate and customize the controls. A modded Arcade controller is just begging to be hooked up to this. Make sure you turn the mouse/trakball on, great for operating that center aiming target. Warning! First level is a practice screen, very difficult to hit anything. Just play with the controls till you get to the second asteroid screen. When the game starts, you get the opening screen Gunstar rocket blasting off just like the movie. Fly around locating the enemy with the HUD rotating radar displays. Once an enemy is in your front view, fine tune the mouse/trakball targeting cursor. This is a great Star Wars inspired Arcade game that was never released, now an Arcade right in your PC. Unbelievably exact duplicate of the Arcade cab in the movie!
PC WIN XP Game:
http://www.roguesynapse.com/games/last_starfighter.php
Home page of other games:
http://www.roguesynapse.com/games/
Here is my default controls:
0
= Menu
5
= Coin
1
= Start
SPACE
= Fire
ARROW KEYS
= Movement
MOUSE
or
TRAKBALL
= Target
RETURN
= Select Weapon
SHIFT CTRL ALT Z
= Various Weapons
Calling all Starfighter Pilots!
More info on the prototype.
http://www.arcade-museum.com/game_detail.php?letter=L&game_id=8394
http://swcweb.net/LinkClick.aspx?fileticket=SlG0h%2F1Z%2Blo%3D&tabid=5025
The Last Starfighter Arcade Prototype
-------------------------------------------------------------
Okay still on the hunt for the hidden graphics of CLOAK AND DAGGER (not Agent X) from movie of the same name. Its on a 5200 cart somewhere waiting to be homebrewed into an Arcade.
Heard of any Urban Arcade Legends? Please post yours.
A review and if there is one, a homebrew download link.