Region Free Conversion of DVD and BluRay Player Guide
Most DVD and Blu-Ray players are region coded to the country purchased in. There are Region Free players available, though not very common. A DVD disc can be copied to a DVD-R (most require Dual Layer) or transferred to a hard drive to disable the Region Code, though not ideal for a huge collection and can be time consuming.
This Guide shows how to convert certain players to Region Free; enabling playing the discs region coded from any country. Feel free adding a Reply with codes for any DVD or Blu-ray player successfully converted to Region Free.
This Guide also on TapaTalk - https://www.tapatalk.com/topic/50501-73892
Wikipedia wrote:

https://en.wikipedia.org/wiki/DVD_region_code

DVD Video Disc Region Code

DVD region codes are a digital rights management technique designed to allow film distributors to control aspects of a release, including content, release date, and price, according to the region.

This is achieved by way of region-locked DVD players, which will play back only DVDs encoded to their region (plus those without any region code). The American DVD Copy Control Association also requires that DVD player manufacturers incorporate the regional-playback control (RPC) system. However, region-free DVD players, which ignore region coding, are also commercially available, and many DVD players can be modified to be region-free, allowing playback of all discs.

DVDs may use one code, a combination of codes (multi-region), every code (all region) or no codes (region free).

DVDs are also formatted for use on two conflicting regional television systems: 480i/60 Hz and 576i/50 Hz, which in analog contexts are often referred to as 525/60 (NTSC) and 625/50 (PAL/SECAM) respectively. Those in NTSC countries, such as the United States, generally require both a region-free, multi-standard player and a multi-standard television to view PAL discs, or a converter box.

Blu-ray Video Disc Region Code

Blu-ray Discs use a much simpler region-code system than DVD with only three regions, labeled A, B and C. Many Blu-rays are encoded region 0 (region free), making them suitable for players worldwide.
Video Help Website - DVD Blue-ray Player Region Hack
http://www.videohelp.com/dvdhacks
The site lists players that have been converted by either a smart remote, a firmware update or by simply keying in the player remote hidden codes. It was here that I found a hidden region unlock for two of my DVD Players, easily set to permanent Region Free with just a few number sequence presses of the DVD remote.
Not all players can be converted and some require utilizing a specialized 3rd party programmable custom code smart remote such as the
One For All
or
Logitech Harmony
for the region hack. The Video Help site lists programming codes and firmware updates for the smart remotes.
CRTGAMER wrote:

NEVER update the player Firmware unless absolutely necessary. Not only is there the risk of bricking your player if the firmware install has an error, but it might prevent the Region Free hack.
Pal to NTSC
In addition to region free, a player has to convert PAL video discs to NTSC. I have
Silent Hill 2 Directors Cut
which includes the game and video discs in PAL format. I had already made a backup region free converted to NTSC DVD-R, but wanted to see if the original PAL DVD could be played after circumventing the region lock.
Fortunately, the two players that I hacked to region free can also be set to play PAL DVDs displayed correctly on NTSC video; an uncommon feature on DVD players.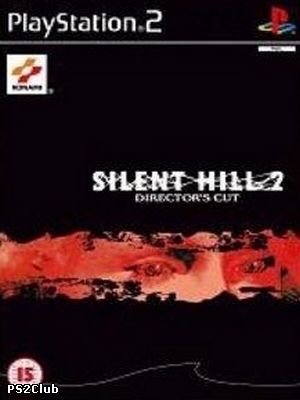 Oppo DV-970HD
Oppo Digital was founded in 2004, the Upscale DVD Player went on sale in 2006. Oppo Digital's second DVD player added support for SACD playback and traded the older DV-971H player DVI video output for an HDMI output. The DV-970HD received the 2006 Product of the Year award from The Absolute Sound and Perfect Vision magazines.
Video Format NTSC / PAL
DVD-Video, DVD-Audio, SACD, CD, HDCD, Kodak Picture CD
DivX (DivX Certified Home Theater Profile Parameters, V2.2. Covers DivX 3.11 – 5.1)
CD-R/RW, DVD±R/RW, DVD±R DL

Analog Audio: Stereo, 5.1ch
Digital Audio: Coaxial, Optical
Analog Video: Composite, S-Video (Y/C), Component Video (Y/Pb/Pr, 480i/480p)
Digital Video: HDMI with HDCP (480i/480p/720p/1080i)
This DVD player is equipped with a USB port and a 4-in-1 flash memory card reader, which supports Secure Digital (SD), Multi-Media Card (MMC), Memory Stick (MS) and SmartMedia (SM). You may use the USB port and the card reader to play DivX/Xvi D, digital audio and digital picture files stored on compatible USB drives and flash memory cards.
Oppo DV-970HD Region Free Hack



Press Setup on remote control to access the setup page.

* Enter 9210 on the remote.
* A secret menu will pop up.
* Select 0 to 6 in region code. 0 is multi region.
* Press Setup on remote again to exit.
I had already set the DVD player from automatic detect to output in NTSC, the Silent Hill PAL DVD displayed just fine on my NTSC TV. Region free to handle all countries. All these years in my BookOff visits, now I can go real nuts in purchasing Japanese Anime Region 2 NTSC-J DVDs!
Oppo Website - http://www.oppodigital.com/KnowledgeBase.aspx?prodID=DV-970HD
Owners Manual - https://www.oppodigital.com/dv970hd/download/dv970hd_manual.pdf
Setup Manual - http://www.oppodigital.com/dv970hd/download/dv970hd-adv-setup-guide.pdf
Wikipedia - https://en.wikipedia.org/wiki/OPPO_Digital
Amazon - https://www.amazon.com/OPPO-DV-970HD-Up-Converting-Universal-Player/dp/B000GT5FK0
Yamakawa DVD-218
I bought this DVD Player many years ago at Frys, the DVD player was manufactured in 2002. An obscure company with a Japanese name located of all places, in Germany! This has been my every use player for most DVDs purchased or checked out from the Library.
Video Format NTSC / PAL
CD, CD-R, CD-RW, DVD, DVD±R, DVD±RW, DVD±DL, SVCD, Video CD 1.1, 2.0, Interactive VCD 3.0
Dolby Digital (AC-3) 5.1 Digital output, Dts Digital, SPDIF output, Component, S-Video, Composite
Yamakawa DVD-218 Region Free Hack





* Press Setup - General Setup.
* Press Remote sequence numbers 13698888 - Number shows at bottom of screen.
* Up Down to VERSION.
* Select Region, press 0 on remote.
* Select Exit Menu.
I had already set the DVD player from automatic detect to output in NTSC, the Silent Hill PAL DVD displayed just fine on my NTSC TV. The best feature on this player is
unique support to fill the TV screen with anamorphic widescreen DVDs, even on my 4:3 HD CRT
. Many newer players will auto aspect correct even if the owner sets the anamorphic squeeze. After discovering not only the Region Free, but the ability to bypass the FBI warning screens, purchased a backup unit at Ebay!
Yamakawa Site - http://216.117.136.88/yamakawa/index.shtml
Owners Manual - http://www.manualslib.com/manual/197576/Yamakawa-Dvd-208.html
I noticed something else unique on the Yamakawa Player when I set it to region free. The not one but two FBI Warning screens that load up on most DVDs can NOW be bypassed by tapping the track forward button! No more waiting, sitting thru the repeat warning text.
Ah, now I can quickly track forward bypassing both these useless screens!
Anamorphic DVD
One thing I noticed on newer DVD and Blu-ray players is the drop in support for Anamorphic DVDs for 4:3 TVs. When I set the Oppo player as well as my Sony DVD players to 4:3, the letterbox black bars do reduce a bit for 1.85:1 aspect, but are still there. For 2.35:1 aspect ratio there is no change in setting the DVD Player to either 4:3 or Widescreen, the image displays with huge Letterbox black bars on my 4:3 HD CRT.
However, my older Yamakawa DVD (set to widescreen) and older LG Blu-ray players (set to widescreen) gets rid of the 1.85:1 Letterbox black bars completely! 2:35:1 aspect ratio movies display with reduced Letterbox black bars.
Newer slimline DVD players display DVDs aspect correct to match wide screen TVs. Even if the DVD is anamorphic encoded, this results in huge letterbox black bars on the top and bottom. The Yamakawa and certain other players of its era will utilize the anamorphic coding to fill up the screen resulting in much smaller letter box bars and even completely filling the screen.
Anamorphic Guide (See pages 15 and 16)
https://udel.edu/~grim/DVD/anamorphic_ultimate_guide.pdf
I prefer utilizing all the screen estate for 1.85:1 movies and the reduced letterbox for 2:35:1 movies, even though it squeezes the sides of the widescreen video to fit my 4:3 HD CRT. The squeeze effect is not noticeable compared to huge letterbox black bars and a tiny widescreen image.
Interlace vs Progressive Scan
480p and 480i are both the same resolution similar to 640x480 on a VGA monitor. The difference is how the image is "drawn" on the screen.
1.Interlace skips every row and goes back to draw in the skipped lines
2. Progressive draws each row in sequence resulting in less flicker.
Most DVD Players have a 480p option for HD TVs (CRT-LCD-LED-Plasma) as well as 480i for regular CRTs. Some DVD players with just 480i can still put out a sharp clear picture if the Hd TV has a good comb filter to deinterlace the video preventing the flicker.
480i vs 480p - No difference in resolution, just the flicker. Quality TV gets rid of flicker.