CRTGAMER wrote:

1. Buy

WiiU Pikmin 3

while you can, the disc version will shoot up in price!

2. Buy the original

Wii Super Mario All Stars

if you want at least the Game Manual. Search ALL the Gamestop locations, just maybe on a slim chance might find the Outer Cardboard Box, History Book and Sound Track CD.

- OR -

3.

Wii Mario All Stars Bonus Sound Track with History Book is currently averaging for only ten dollars online.

Buy the newer Selects or Original locally and order the bonus material online from Ebay IMMEDIATELY. That bonus CD Red DVD Case with History Book will also shoot up in price as other buyers scramble to "CIB" the newer Selects incomplete release. As mentioned earlier, the rarest item of this game would be the original release Outer Cardboard Box!
jmbarnes101 wrote:I found the CD, case, and book for $8 shipped. While I would prefer the original bundle with the outer box I'm ok with the cheaper version and the extra case.
Good for you! That History Soundtrack set might be hard to find inexpensive in a few months.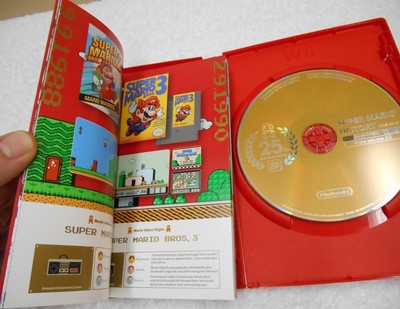 CRTGAMER wrote:No worries on the faded cover

Pikmin 3

original; a replacement Case, Cover, and Manual on the way!
The Pikmin 3 case, cover and manual came in all in crisp new condition! I now own both the Original and Selects CIB (picture at bottom previous page) and both with the color paper manual inside!
Both discs have identical labels, nothing showing if Selects or Original. When testing each game disc, the title screen show version 2.0.0. My son had previously purchased the download version, perhaps the 2.0.0 reflects the update already in the console? The same game save works on both discs and the download versions.