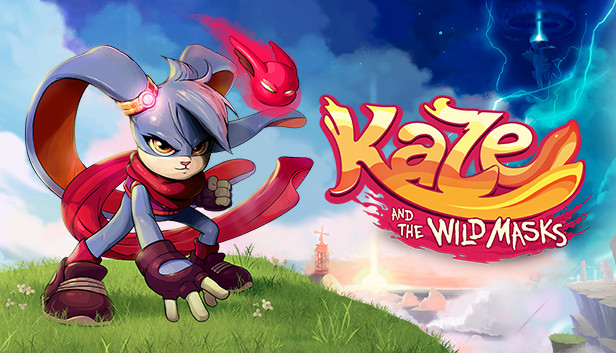 Steam:
https://store.steampowered.com/app/8292 ... ild_Masks/
PS4 / Xbox One /
Switchhttps://www.amazon.com/Kaze-Wild- ... 08F5TV8X7/
Review by Snoman Gaming:
https://www.youtube.com/watch?v=7FxD5uLoi-g
This game just popped up in my feed and I'm glad that it did because it's awesome! I'm only a few levels in so far, but the way it looks and plays, it's almost a better successor to the DKC SNES trilogy than Returns and Tropical Freeze is. It feels like it might have taken some inspiration from Returns and Tropical Freeze in terms on modern elements, but it feels much closer to the SNES games in the way that it plays. Also, the art direction is a little more cartoonish looking, which is closer to the SNES.
One thing that will make or break a platformer is the physics, and I think they nailed it. Everything feels nice and tight. When you get hit it's because YOU screwed up, and never because the physics suck. The gameplay is definitely solid. The music is OK, but nothing that's blown me away so far. I doubt there will be anything that comes close to the music from the DKC SNES games.