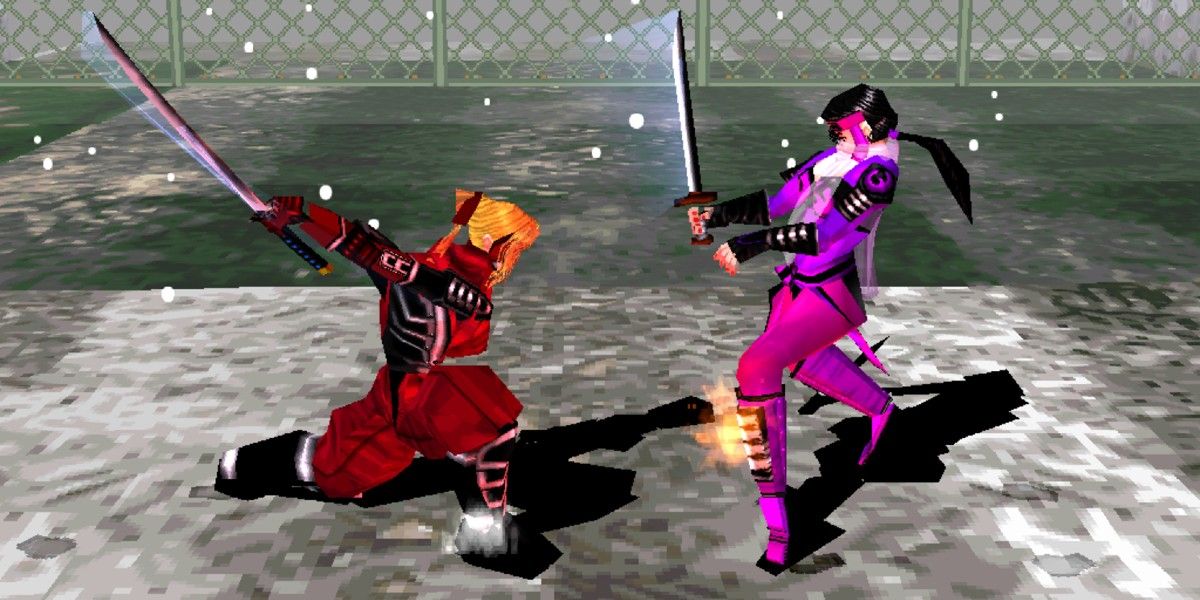 Welcome, fellow Racketeers, to the May 2021 Together Retro - The Riddle of Steel!
For this month, instead of looking at a specific era, genre, format, or series, we will be studying and celebrating the mechanics of sword combat in video games. The games we play for this require some kind of swordsmanship. Genre doesn't matter; platformers, action games, hack and slash, fighting games, first person shooters, point-and-click adventures, all are welcome so long as the player focuses their time and effort into studying how the game utilizes sword combat, how it controls, and how it shapes the game. Prepare yourself, draw your blade, and remember that the pointy end goes in the other man!
As this leads to a variety of game types available, I am going to list some possible options for you to consider playing:
Barbarian
Battle Blaze
Bushido Blade series
Conan
Devil May Cry
Die by the Sword
Elder Scrolls series
First Samurai series
Kengo: Master of Bushido
Kings Field series
Last Blade series
Last Bronx
Mace: The Dark Age
Mark of Kri
Ninja Gaiden
Onimusha series
Red Steel series
Rising Zan
Samurai Shodown series
Samurai Warriors series
Shadow Tower series
Soul Edge/Soul Calibur
Soul of the Samurai
Souls series
Sword of the Berserk
Tenchu series
Ultima Underworld series
Way of the Samurai series
Weaponlord
Please note, this list is in no way exhaustive; you have numerous options. The goal here isn't to focus on the nitty gritty of the games' plot or the overall adventure but on how they handle their combat and their approach to the sword.
Hell, I wouldn't care if you played Monkey Island, so long as you made it a point to focus your time, energy, and thoughts for this TR into the insult-based sword combat, which would be appropriate because you fight like a cow.