Hey guys, I just got my game room to a point where I want to share it. My wife and I bought a house a year and a half ago and I was granted a small bedroom for my game room. It's a small bedroom, but I am making the most of it.
This is what I have in the room for now. I have more consoles, boxes, and games in the basement. I may add some photos of those later, but I am done taking photos for now! Lights are usually dim and the blackout curtains are closed when gaming or watching TV and movies, I just have the curtains open for the photos. Sorry if the pic quality and lighting isn't that great, I'm no photographer!
Anyway, on to the pics.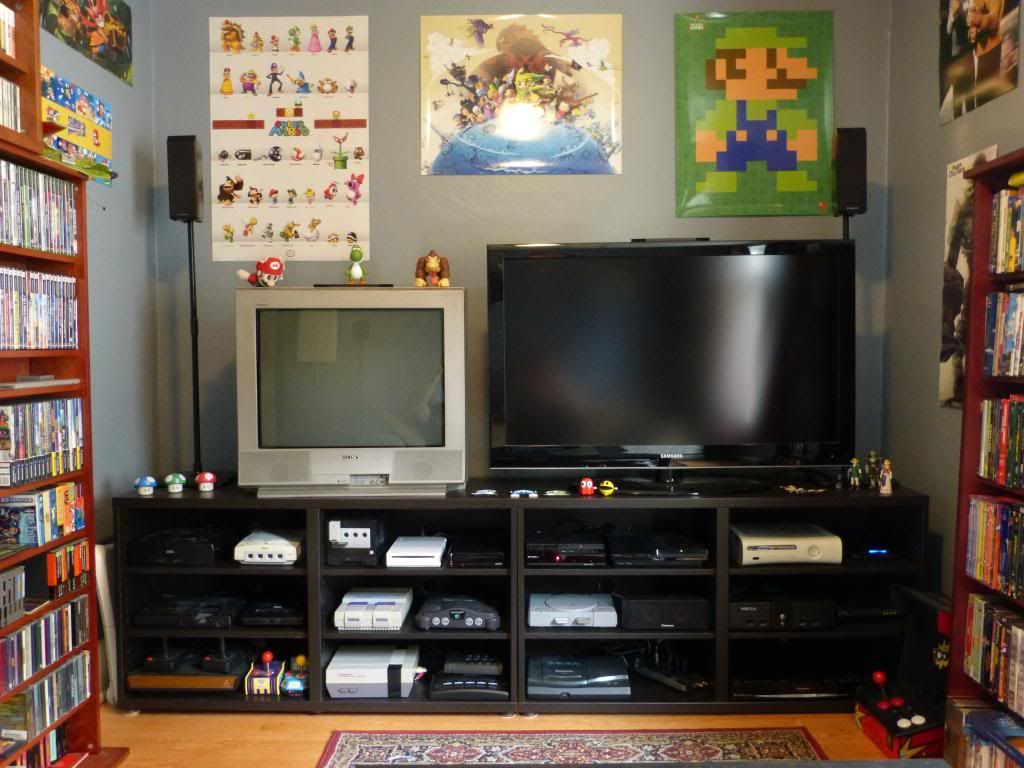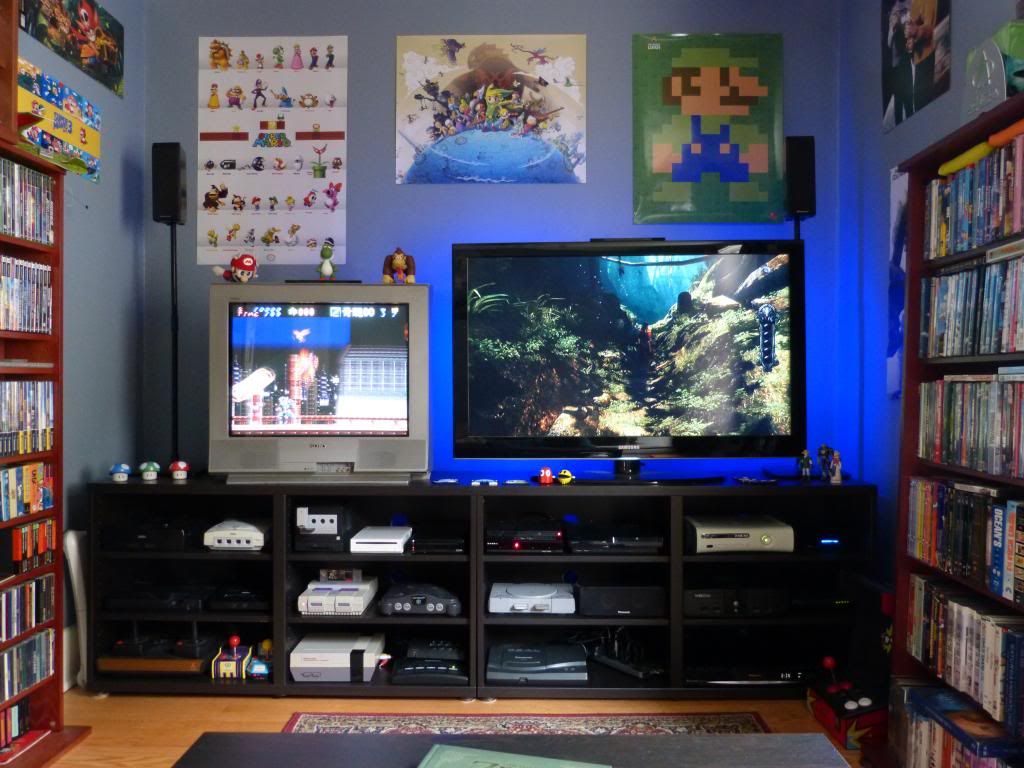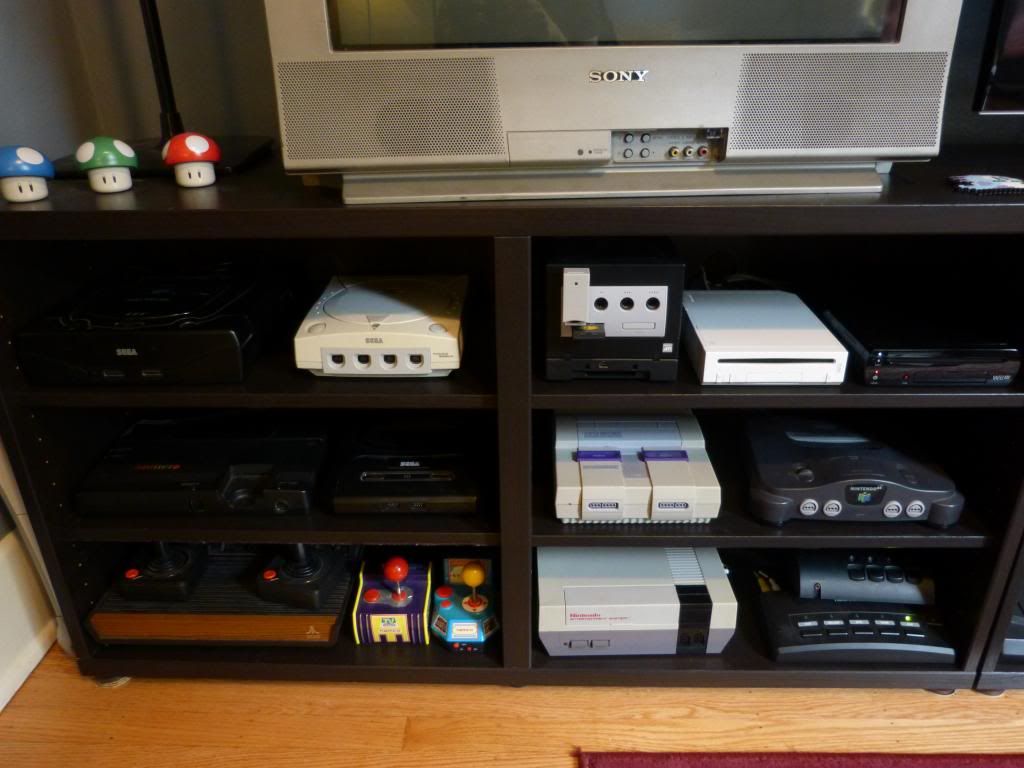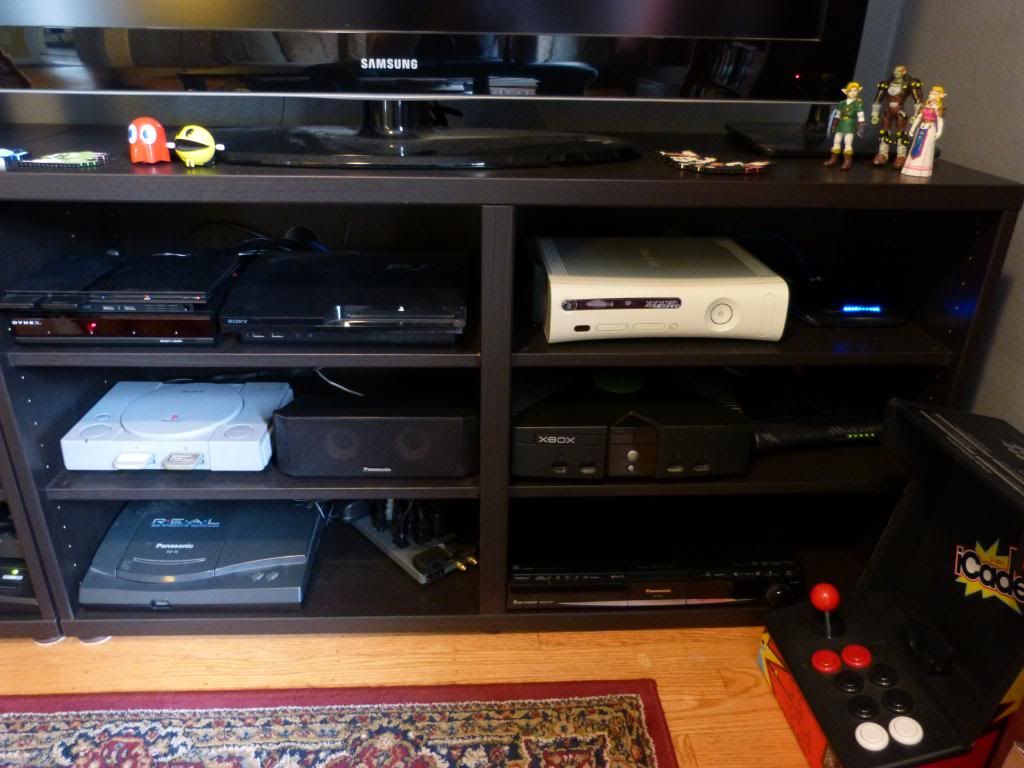 *Almost* all of the game systems are hooked up to a TV and ready to play at the flip of the switch. I keep everything connected to the CRT one one power strip and turn it off when it's not in use so all the bricks aren't sucking power all day, and also for safety / paranoia reasons.
Handheld systems: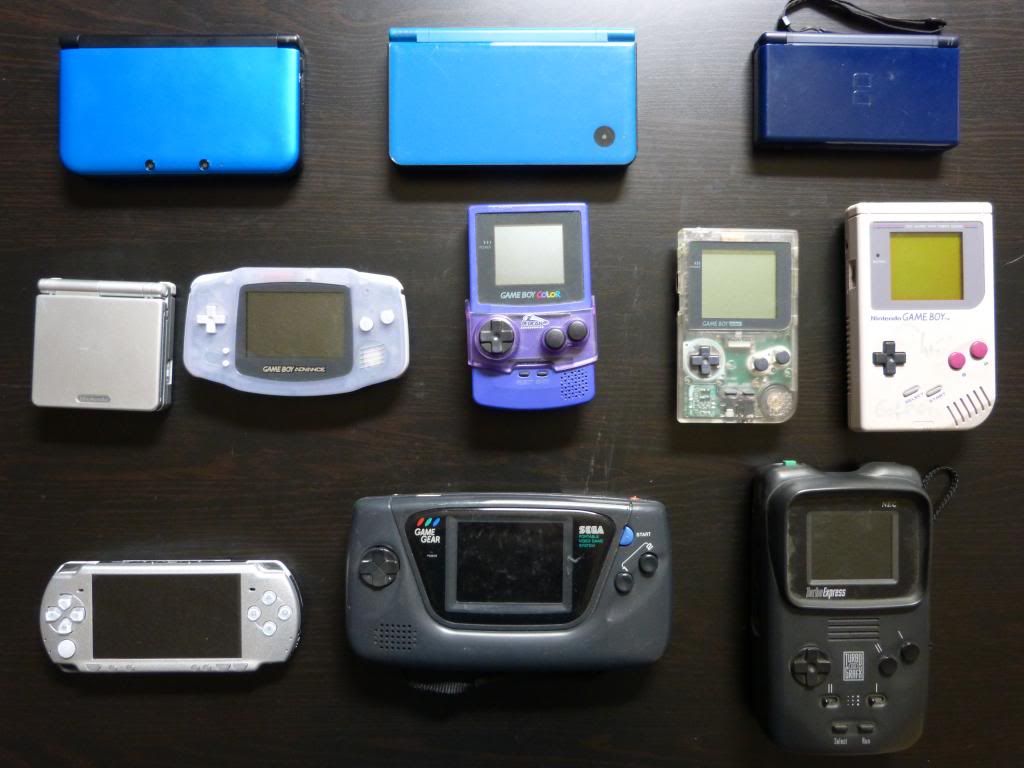 My TG Express has perfect picture and sound, love that thing.
Closer pics of my game collection:
Modest movie shelf: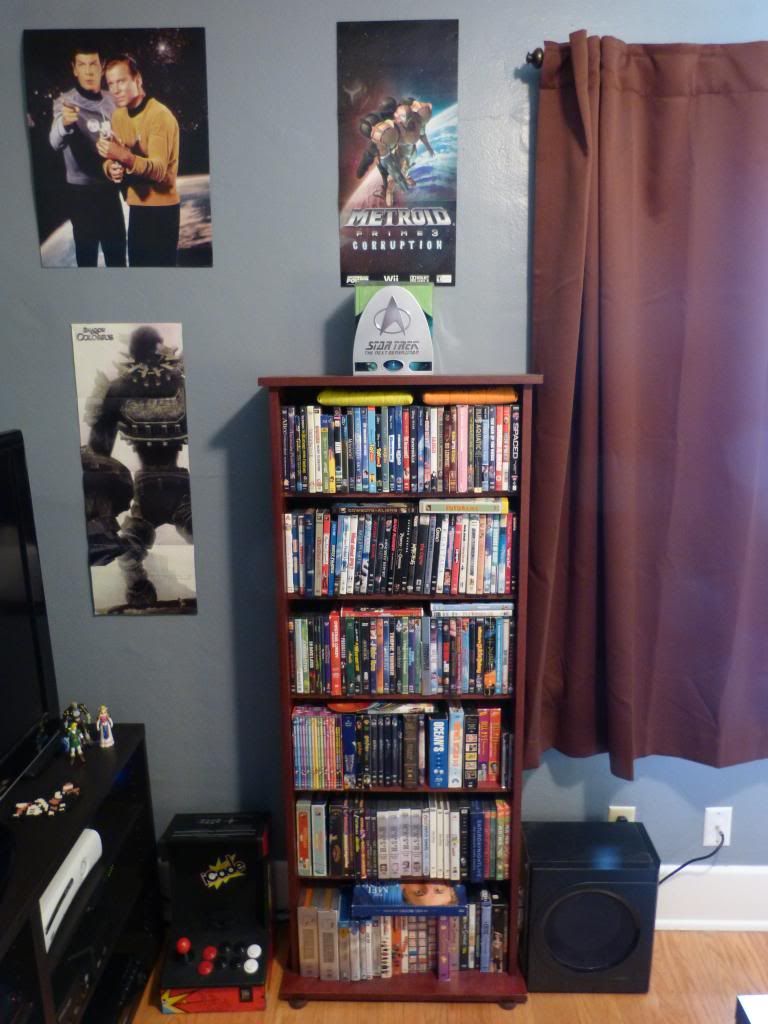 Controller storage: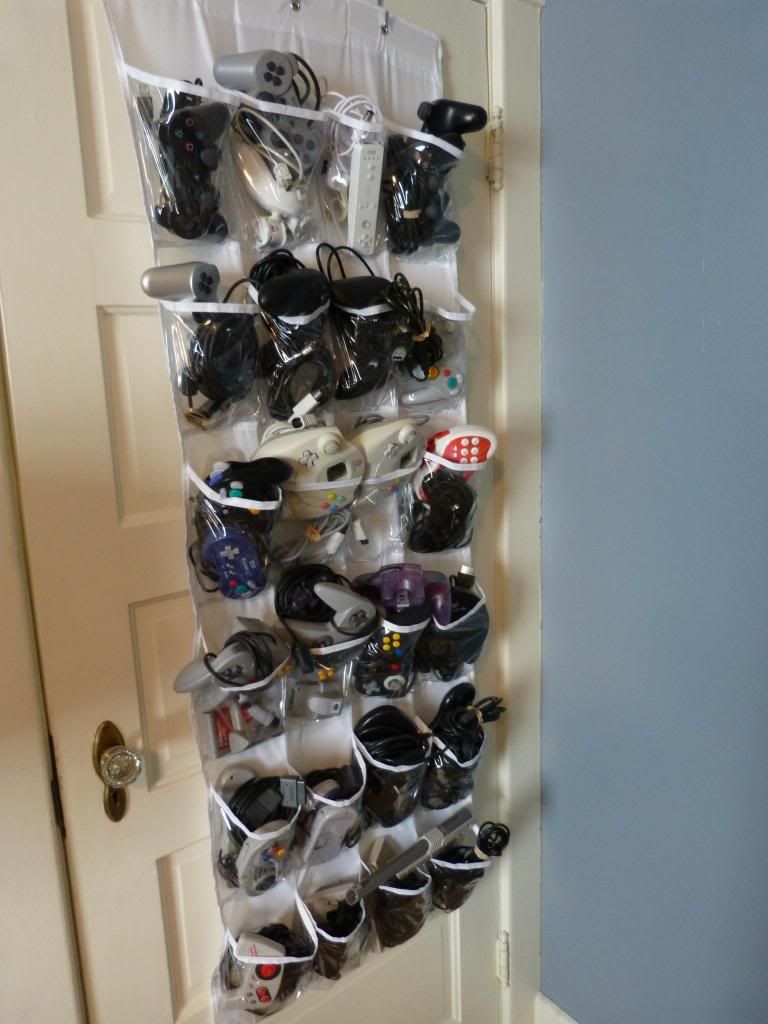 There are more controllers (including some arcade sticks) and remotes on the shelf under the coffee table.
Thanks for looking! I'll probably update this thread later with some updates to show some of my stuff in storage.