I want to get into displaying coverart for my gameboy games. if you have access to a good printer and would like to trade for some, message me please.
Easy to read available list
I will sell some stuff from here since this is my collection
For sale or Trade (blurred items have already been sold or traded):
Sega Genesis system, has an inactive power LED.
official power brick, RF switch and a cart only copy of Sonic 2.
Zelda Outlands hack/repro $35 obo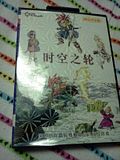 Chrono Trigger Famicom chinese original CIB $35 obo (Sourced from Trenton_Net)
~~~
Laser Disc movies
All come with cardboard sleeve and either a paper or plastic sleeve to hold the disc, I will ship media mail.
http://www.lddb.com/collection.php?acti ... sort=title
Star Trek: Deep Space Nine: The Complete Series (1993) - Sealed, has some loose discs and rips on plastic
Loose Games:
Final Fantasy VI Advance cart only
SNES:
HORI Multitap $25 (allows 4 extra players) - With box [condition 6/10]
Gameboy:
Gameshark Color PRO (version 3.0) ripped label (picture is a stock photo) 22
Also you can question me about anything on my available list in my sig.
~~~~~
sealed Ikaruga for NTSC-J Dreamcast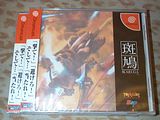 Misc Arcade Stick stuff, just ask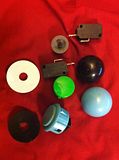 NDS and PSP button contacts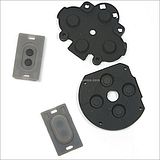 PSP 2000 edition faceplate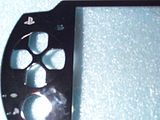 EA Sports TV game
2* Mortal Kombat TV games, no link cable but 2 players is possible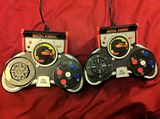 Cubist board game - $3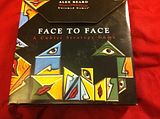 I am looking for:
Just thought i'd ask here before I order on lizardlick:
Sanwa LB-30-N Bat Top, Black, pink and purple
3x Sanwa Bat Top Adapter
3x Happ 1 Player Imprint Pushbutton, White
3x Toodles Cthulhu for Multi-Console
3x Joystick Spring (2 similar ones)
3x Any Round Restrictor Plate (2 similar ones)
8-12 Cherry micro switches
Hori FS Wii stick or case
custom restrictor plate or a Hori FS Sega Saturn one
3rd party controllers or wires/extensions for Xbox1, Saturn, Dreamcast, NGC, SNES
Ethernet couplers (Black, pink and purple)
Quick disconnects fully insulated if possible (.110, .187) male and female must be 22-18 gauge (RED color code)
Ethernet cables (Black, pink and purple)
Normal items:
paypal
wii accessories, almost any
usb drives
SD cards
Super Famicom/SNES games (non-sports multiplayer and commons)
Club Nintendo Codes
fun genesis/J-mega drive games (commons)
Famicom games (non-rpg)
NES games (common)
NES to FC convertor (72>60)
60 or 80mm x 15 case fan for a pc
component wires - Xbox1
Phantasy Star 1 for SMS
Phantasy Star 2 with case, map, manual, hint book, cart
Phantasy Star 4 cart and manual
SNES power brick
http://gametz.com/usertab/BasiliskFang/ ... anted.html