Game Magazines and Books - Post yours
100th issue of Retro gamer is out! See page 8
The best Video Game magazine, I have every glossy paged issue. These magazines highlight the great Arcades of the 1980s. Really great glossy pages full of screenshots, a jewel of the day.
Found these PDFs, Merry Christmas!
http://www.digitpress.com/library/magazines/joystik/joystik.htm
http://arcarc.xmission.com/Magazines%20and%20Books/Joystik%20Magazines%20%2810%20Issues%29/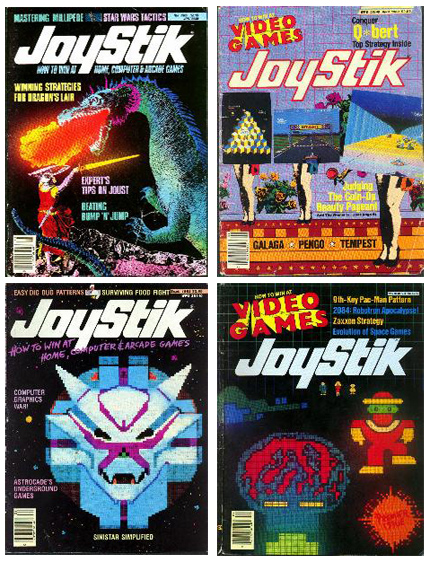 Arcade Manual Links


http://pdf.textfiles.com/manuals/ARCADE/

Everything Else: http://pdf.textfiles.com/
As far as books, these are some of my favorites:
Ultimate History of Video Games
A great read, so much information to discover before, during and after the Video Game Crash. From the roots of home consoles including Pong and Space War to the PS2, Gamecube and Dreamcast. Any Retro Gamer should have this on their bookshelf.
Retro Gaming Hacks and Gaming Hacks
These go hand in hand, should have been labeled Volume One and Two. Both are very good reference books dealing with emulation and hacks on hardware. Stuff like modding controllers, Mame and extracting a full C64 out of a TV Games C64 stick.
Video Games Hardware Handbook Volume 2
This is put out by Retro Games magazine. Looks like they took the articles straight out of the magazine series and complied various Retro Consoles and Computers. Some real oddities including Amstrad, PC Engine GT, PC88, Gamecon and ORIC reviewed inside. There is even a section on the Simon game. I missed out on Volume 1, but it was missing Atari systems. This one has Atari Computers, 7800 and 5200, but not the 2600. Look for the 5200 prototypes. The Commodore Vic20 is covered but not the Commodore 64 or GCE Vectrex. The unusual choices is probably because the book is put out in Europe. Since there are some unknown machines, this makes for a very good reference with a lot of pics. There is a volume 3 on the horizon.
http://thermoptic.posterous.com/retroga ... ndbook-vol

Retro Gamer or Imagine Publishing told us about what systems where covered in Volume 2, so once again im going to help you out by including a list of the gaming systems covered in this bookazine.

Mega Drive

Playstation

Colecovision

Atari 5200

Amiga CD32

Neo Geo

Amstrad GX4000

Famicom Disc System

Atari 7800

Sega 32X

Amstrad PCW

Amiga 500

Oric-1

Spectrum 128

Apple II

Amstrad CPC 6128

Ataru 800 XL

Sinclair QL

Sam Coupe

Acorn Archimedes

Sinclair ZX80

Acorn Electron

Pokemin mini

Pc EngineGT

Tiger game.com

Sega Nomad

MB Simon

Gamate