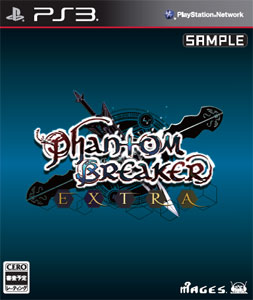 Here's the intro:
http://www.youtube.com/watch?v=xrJ9JnHMgQo
Had the original Phantom Breaker on 360. This looks to be an updated version with some new characters and new battle mechanics. No word on a US release. I've got the PS3 version pre-ordered. Anyone else picking this up?
I won't say that it's a fantastic game, but it is a fun game. And definitely one of the more accessible fighters I have played with friends. Easy for anyone to compete. Whether that is a good or bad thing is up to you.
Steins;Gate fans might notice that Kurisu is present as a playable character.