Re: Arcade Spinner Tempest Method - Thrustmaster RunNDrive
Posted: Fri May 20, 2016 9:16 pm
SEE THE OP FOR THE GUIDE
ave1 wrote:

http://www.racketboy.com/forum/viewtopic.php?f=26&t=43276

http://www.nerdko.com/2013/06/13/brakin ... ever-made/

To make a long story short, I first tried to see if my NeGcon could be made to work on my Xbox racing games with a Game Elements adapter and found it to not work. I then pulled out my 99 cent X-Connection (which happens to be a very hard to find adapter these days) and plugged the NeGcon into it. To my amazement, I found that the NeGcon was working. I was getting fully analog steering (emulating the joystick movements) and fully analog gas/brake functions (having the I and II buttons set to be the Xbox's L and R triggers). With the X-Connection adapter connected to the XP Joy Box adapter you can even open up the world of all Dual-Shock compatible Playstation 1, 2, and 3 racing games to the NeGcon and PS1 steering wheels in general.

Yep, there's a newly discovered way to use your old-school racing controller on your newer Sony console games using the X-Connection controller adapter:

http://www.youtube.com/watch?v=XhsoQJStw-0
The X-Connection came in a few days ago, finally got around to testing it. Here are my results:
PSX SCPH1110 Flightstick
Tested on
Crimson Skies
and
Yager
, Bothe left and right hand Flight Sticks do not work in Analog mode. Only digital mode works, but only as a standard DPad for both sticks which is the same as if plugged into a PS1. Same results in either Stick or Wheel setting in the X-Connection adapter.
EagleMax Flightstick
Another PS1 era Flightstick. Tested on
Crimson Skies
and
Yager
, only left and right works when set to Analog or Wheel mode of the stick. Same affect in X-Connection Stick or Wheel mode.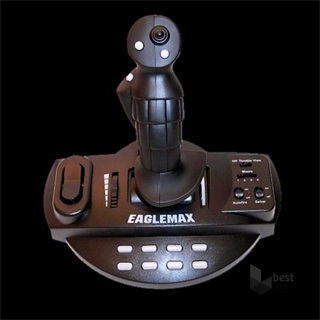 NeoCon
Tested in
Project Gotham Racing
, Throttle and Steering work. However, the control has to be twisted to extreme for the drive turns. The DPad does not work to change option settings. Might be able to adjust the sensitivity by temporarily plugging in an Xbox controller to get to the game menu option screen. The PS2 had a couple driving games that can change the sensitivity, unsure about Xbox games though.
Disappointing, but still a nice adapter for PS2 controllers. I'll try other PSX controllers, see if any might offer a different style of game play. Maybe the
PS1 Nyco Trakball
or the
PS2 Edge FX
on Xbox games.