32-bit platformers in general disappoint me. They hardly look better than pre-rendered 16-bit platform games like DKC and Toy Story, with mostly zero gameplay 'innovation' (sick of that word but can't think of an alternative). Some of my favourite 32-bit platformers (plats for short, forgive my laziness) include:
Rayman
. Possibly the most 'colourful' of 32-bit plats, Rayman offered hardly anything new but its aesthetics kept me going till I actually finished it.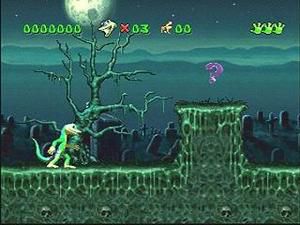 Gex
. I liked Gex. It had enough gimmicks to keep the game interesting throughout.
Oddworld: Abe's Oddysee/Exoddus
. The 2D Oddworld games were hyped beyond reason but the final products delivered some of the finest
cinematic platforming
to date.
Skullmonkeys
. The Neverhood is a universe rich in claymated wonders but the 32-bit plat was really not that fresh unlike its AG big brother. Still, the aesthetics alone are probably enough to warrant further investigation.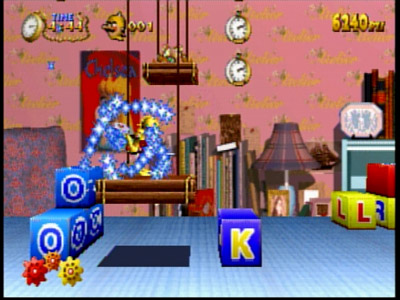 Clockwork Knight
. Already mentioned in another topic, CK's theme is toys toys toys!! and one can hardly ever go wrong with such a premise. Clunky gameplay compensated for by nice visuals and.. er little else really :p
Pandemonium!
. This game is not even 2.5D, even if the path twists and turns in three dimensions the game is rigidly two dimensional in everything but looks.
Elevator Action Returns
. Too bad many didn't get to experience this solid shooter/plat hybrid. A MAME favourite, and the Saturn port is not too shabby either.
Claw
. A cartoony PC platformer from 1997 that bested the finest the PS1 had to offer. It was hugely popular even in pirated form (harr!) and I wouldn't be surprised if many people who began gaming on Windows 95/98 were able to remember this one.