Mormon thrift store find: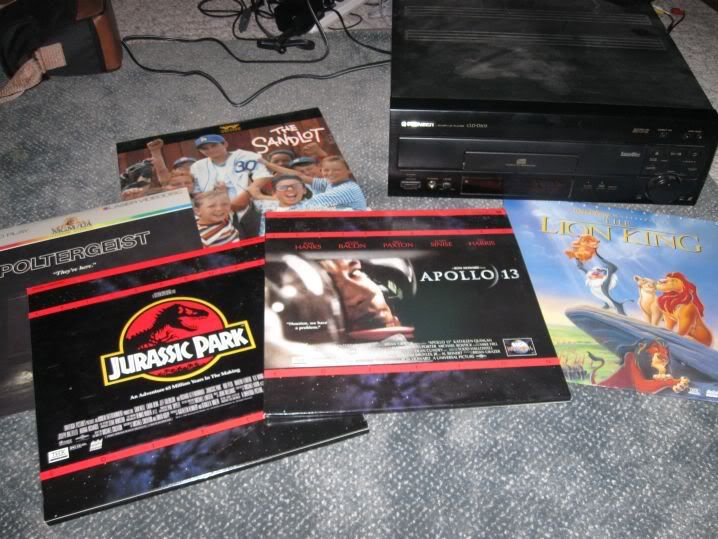 Pioneer LaserDisc player (CLD-D503)
with S-video and AV cables - works flawlessly
Jurassic Park
The Sandlot
The Lion King
Poltergeist
and
Apollo 13
- all discs look to be nearly flawless, rarely played condition.
I've always wanted a LaserDisc player because they are so obviously rad. I've never seen one in a thrift store before, let alone one with 5 good movies included.
Paid:
$10.00