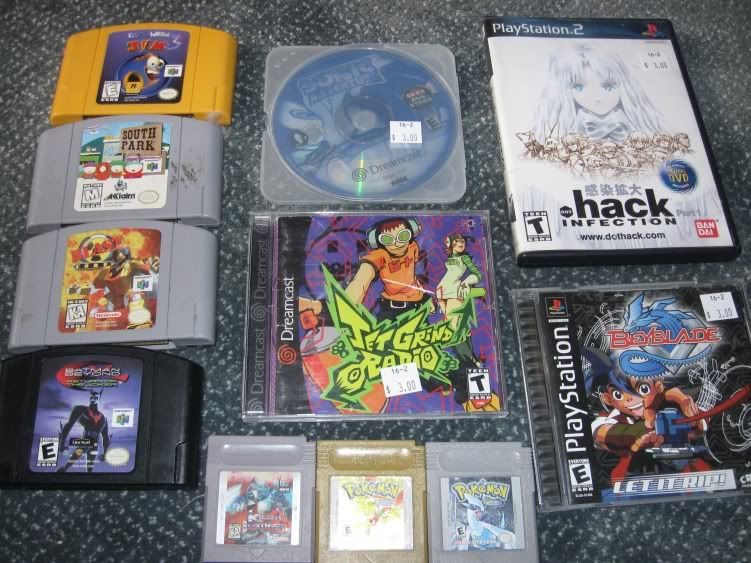 pawn shop:
N64 games - $2.50 each
Earthworm Jim 3D
Batman Beyond: Return of the Joker
Blast Corps
South Park
thrift store:
Sega DreamCast, black Sega Sports Edition + hookups + 1 controller + 1 VMU: $15.00
Need for Speed: Underground (complete) - $3.00 (
Normally I would have passed on this but there was a Sony 8MB memory card in the case
)
Jet Grind Radio (complete) - $3.00
Sonic Adventure (disc only) - $3.00
.hack // Infection (incomplete) - $3.00 (
I clearly wasn't paying much attention, here I have the case, the manual and the bonus DVD but no game disc. Oops.
)
Beyblade (complete) - $3.00 (
I have never heard of Beyblade and didn't realize this was just some licensed game. Not sure if still want.
)
3 Game Boy Color games - $2.00 each
Pokemon Silver
Pokemon Gold
Killer Instinct