I haven't managed to find anything particularly noteworthy at Deseret Industries until this week. I did buy Civilization V for $5 a couple of weeks ago but the Steam serial key had already been used which apparently renders the game disc completely useless. Damn PC games.
I found this yesterday though:
Sega DreamCast system with power cord (no AV cables)
2 standard controllers
3 VMUs
Bundled together for
$5.00
.
I already have a DreamCast and I really only wanted the VMUs. I would have paid $5 for just them and called it good. The store also had another loose system for $5 and couple of controllers for $3.
Experience has taught me that when you find a complete system like this you can usually find a few decent games. Scouring the store yesterday turned up nothing but returning this morning I found this: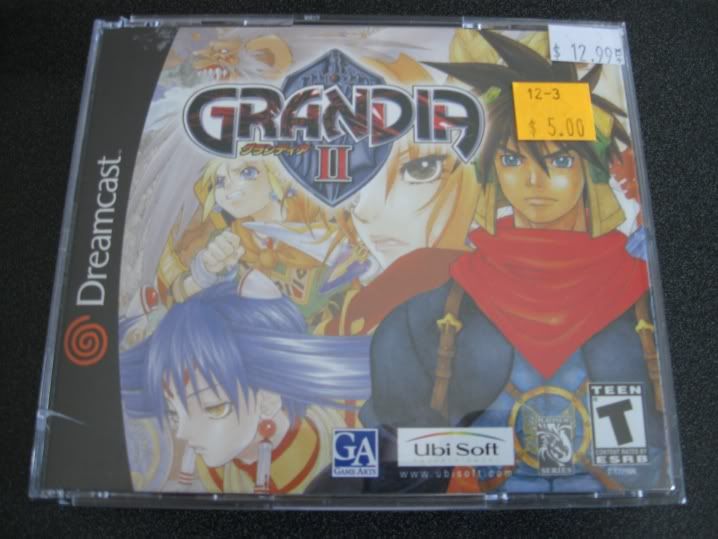 GRANDIA II - $5.00
I enjoyed playing Grandia on PS1 a few years ago and am excited to try the DreamCast sequel. It was priced as a collectible at $5, rather than the usual $2 or $3 that they price disc games at but I was happy to get it. It's still strange that there was only 1 game out with 2 systems, so hopefully they will bring out some more games in the next couple of days. Especially since Sonic Adventure 2, Marvel vs. Capcom 2 and Power Stone saves are on the VMUs. I just hope I haven't missed them already...