1. The Legend of Zelda: Link's Awakening (Switch)(Adventure)
2. Final Fight [Japanese Version] (Switch)(Beat 'Em Up)
3. Ziggurat (PC)(FPS)
4. Magrunner: Dark Pulse (PC)(FPS)
5. The King of Dragons [Japanese](Arcade)(Beat 'Em Up)
6. Captain Commando [Japanese](Arcade)(Beat 'Em Up)
7. Knights of the Round [Japanese](Arcade)(Beat 'Em Up)
8. The Witcher (PC)(RPG)
9. Tenchi wo Kurau II (Arcade)(Beat 'Em Up)
10. Dark Sun: Shattered Lands (PC)(RPG)
11. Lichdom: Battlemage (PC)(FPS/RPG Hybrid)
12. Star Wars: Republic Commando (PC)(FPS)
13. DOOM 64 (PC)(FPS)
14. Half Dead 2 (PC)(Adventure)
15. Powered Gear - Strategic Variant Armor Equipment (Arcade)(Beat 'Em Up)
16. Torchlight II (PC)(RPG)
17. Battle Circuit [Japanese](Arcade)(Beat 'Em Up)
18. Hard Reset Redux (PC)(FPS)
19. The Stanley Parable (PC)(Walking Sim)
20. Waking Mars (PC)(Adventure)
21. Requiem: Avenging Angel (PC)(FPS)
That's another two off my backlog. Oh boy, this is going to be fun to discuss...
Waking Mars
I didn't pay much attention to the rise of cellular gaming when phones suddenly became the new handheld around the start of the decade. For one, I had a lot of other personal and professional concerns, and I was moving away from paying attention to video game news. However, one name that I recalled hearing as an example of excellence in this medium was Waking Mars. When it got a Steam release, I waited until the next big sale and bought it for ridiculously cheap. Then I sat and waited for six more years before playing it.
Waking Mars is an adventure game with some level of platforming and some level of Metroidvania-style gameplay. You play an astronaut exploring a cave system on Mars, working in tandem with a fellow astronaut back at basecamp with a tech specialization as well as an AI which has had its communication code nerfed as a practical joke. Your mission? Explore the cave, try to find your lost exploration robot, and try to return to basecamp. To do this, you have to grow weird plant-like alien creatures to increase biomass, thus opening up weird biological walls that prevent you from further exploration.
Eventually you discover that what you're doing is moving through a biological system similar to a giant body, put in place by an alien race of flying spaghetti monsters that went dormant on Mars millennia ago. Your actions will eventually lead to the potential reawakening of biological life on the planet, but it may also be the death knell because the energy source keeping these things alive is on the way out. There are a couple of different endings too, depending on actions you take at a few key moments near the end of the game as well as how much work you put into reaching the top tier of biomass.
One interesting aspect for this game is that I eventually realized I was using certain areas as farms for the "seeds" and such that I would need to impact other areas. Some zones became my go-to locations to grab key resources needed in others, and by the end, I had a network of areas I was using effectively as crops for the rest of the cave system. Basically, I was playing a farming simulator in a Metroidvania on Mars.
Cool game.
I liked Waking Mars, and I can see why this game got a lot of attention when it came out. Yes, animations are limited, but I didn't really need that, as it still managed to convey an interesting story and provide exciting exploration and fun gameplay. I am impressed with my experience and would recommend this to others who enjoy the Metroidvania style but want something a little different from your more traditional "kill everything" approach to video games.
Requiem: Avenging Angel
Oh boy, this game.
Ok, so...you're an angel. God is concerned because Lucifer and his various demons have infested Earth, so they want you to go down and kick some ass as well as find another angel that went missing in a previous mission. Oh, but in the meantime the demons have set up a one world government, so you also have to join up with rebels to dismantle that, because after all, government is evil. Oh, and the evil demons are also creating a spaceship, and we can't have that because then they might actually be able to reach Heaven on said ship, so we gotta destroy that space program technology too. Also, you have a mullet. In fact, you look like a henchman from a 1990s action movie starring Jean Claude Van Damme. Specifically, you look like a henchman from the movie Time Cop. More specifically, this guy: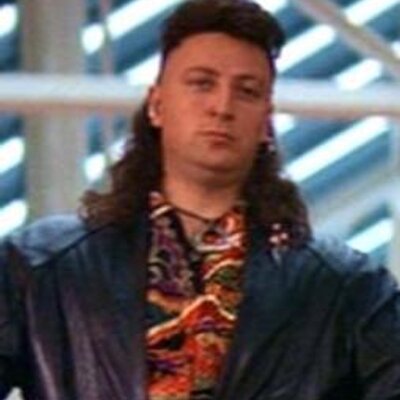 That's right. You're an angel sent to Earth to destroy big government and science and technology. Also somewhere along the way you will destroy a hospital and wreck the government healthcare system as well as a power plant and government-controlled utilities. Oh, and half this game you will be stuck in a sewer, which yes, you will have to occasionally drain.
This game came out in 1999.
I bought Requiem: Avenging Angel when it came out on GOG because at the time I bought every FPS that came out on GOG (though I no longer actively do this, I still own most of them). However, I couldn't get it to work, so as a result, it languished for several years in my "Repairs Required" category until I finally spent a few hours and coaxed it into running...poorly. The experience wasn't good, partly because it was plagued with tech issues, and partly because it just isn't that great a game. What kind of tech issues? Here's a short list:
Disappearing HUD.
Black boxes appearing on screen where text would be at every load point
Resolutions not changing properly.
Zoomed in menus so that I couldn't actually see most options such as controls I was modifying.
Graphical glitches such as geometry lines appearing around objects.
Hilarious texture fails such as character faces appearing on their gibs after they'd been blown apart. Not their head either. Like on their arms.
Still, it limped, and in my family that's good enough. But once that was handled, I discovered the actual gameplay just isn't that great. You see, Requiem: Avenging Angel plays like if Dark Forces II and Blood II had a freaky love child that was weirdly religious. You get angel powers like the force powers of Dark Forces II. You also get guns, some of which are actually fun to use until you realize that enemies have awkward hitboxes. Still, solid sound effects for the most part help you feel like you're actually conveying some firepower for at least some of the game. And then the Blood II part kicks in, with terrible boss fights, enemy bullet sponges, enemies with pinpoint aim (thankfully using projectile weapons instead of hitscan), and frustrating level design.
For the record, I consider Blood II absolutely terrible. Requiem reminded me of a buggier Blood II. Do you get where I'm going with this?
I play stuff like Requiem because I enjoy even the dregs of FPS games, but sometimes it can be a painful experience. That's Requiem, down there so near the bottom of the barrel that if I scraped any further, I'd be an inch deep in wood.
Now if you'll excuse me, I gotta go blowdry that mullet.