I thought it might be beneficial, or at minimal fun, to discuss some of the controller adapters I've ran across lately.
I stumbled on this Brazilian modder when looking for alternative controllers to use on modded oXbox & PS3s for emulation purposes.
http://shop.brunofreitas.com
All you need is a cheap USB to oXbox controller port now (which any one soft modding likely has) & you're using a 6 button Genesis controller on your OG xbox emulators! This is the USB RetroPad Adapter Lite for USB only output for oXbox, PS3, or PC. There are adapters for other input controllers, Genesis natively supported.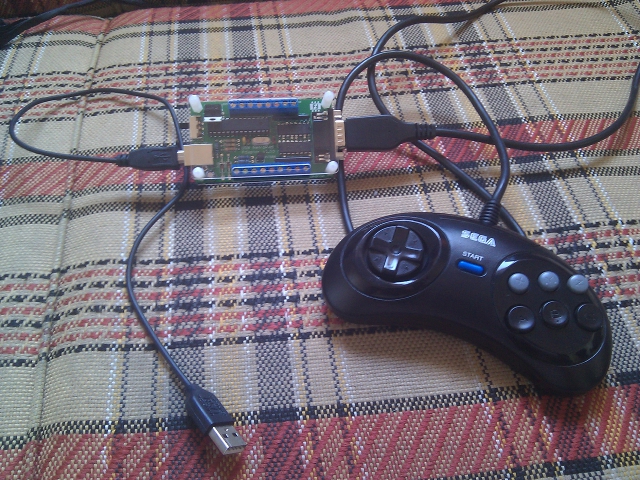 The Wii RetroPad Adapter 2 supports Android! Also great for emus on soft modded Wiis.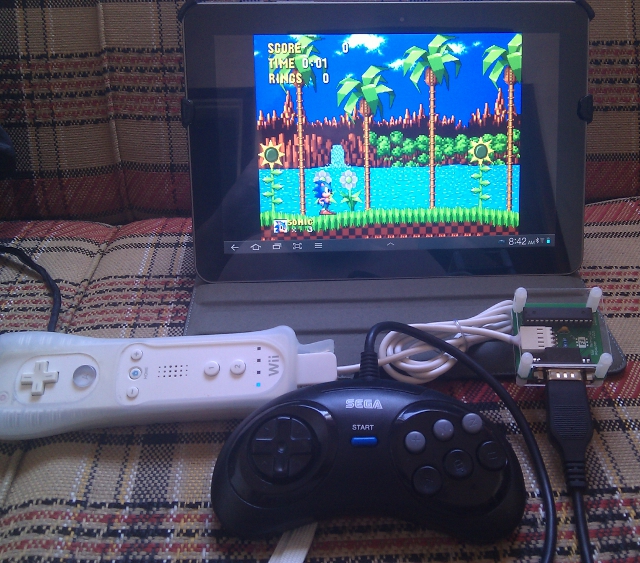 The additional possibilities with the more robust RetroPad32 are impressive.
Check out the "RetroPad32 Output Cable" drop down order menu. This cable is a RJ45 (ethernet type) from RetroPad32 into the
receiving console
.
RetroPad32 adapter, you'll be able to connect the controllers listed above to the following systems and consoles:
- PC, Mac OS and Linux based systems, including Raspberry Pi, via USB (DINPUT or XINPUT)
- MS Classic XBOX
- Sony Playstation 1 and Playstation 2
- Sony Playstation 3
- Nintendo Wii U (via USB and also Wiimote connection)
- Nintendo Wii (via Wiimote or Gamecube port connection)
- Nintendo Switch (via USB connection)
- Sega Dreamcast
- Nintendo Gamecube
- Nintendo 64
- Sega Genesis, Nintendo NES, Nintendo SNES, NeoGeo, MSX and Sega Saturn via special expansion board
The "RetroPad32 Input Cable" represents the
controllers
you can use on the consoles above.
These include:
RetroPad32 currently supported controllers:
- NeoGeo controller (doesn't require any extra input cable - connects directly to the RetroPad32's DB15 port)
- Sega Genesis, Sega Master System, Atari 2600 controllers (and compatible controllers)
- NES controller
- SNES controller
- Playstation 1 and Playstation 2 controllers
- Nintendo GameCube controller
- Nintendo 64 controller
- Sega Saturn controller
- Turbografx 16 and PC-Engine controllers
- Sega Dreamcast controller
- Nintendo Wii Classic Controller and the Wii Nunchuk
Note: there's also a USB input adapter.
For example, use your GCN controller on your N64, use your PS2 controller on your DC, use SNES controller on PS1, use NES on Rasberry Pi. You get the picture. All from 1 device!
Saturn controller listed (and pictured) as supported but not currently available for order (same for TG16)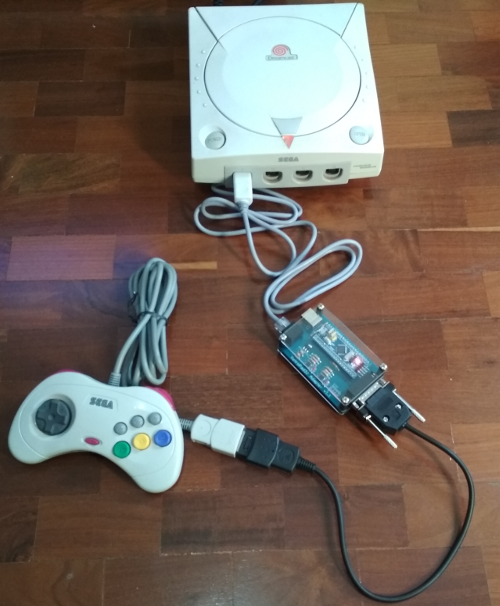 Neo Geo on Switch... why not!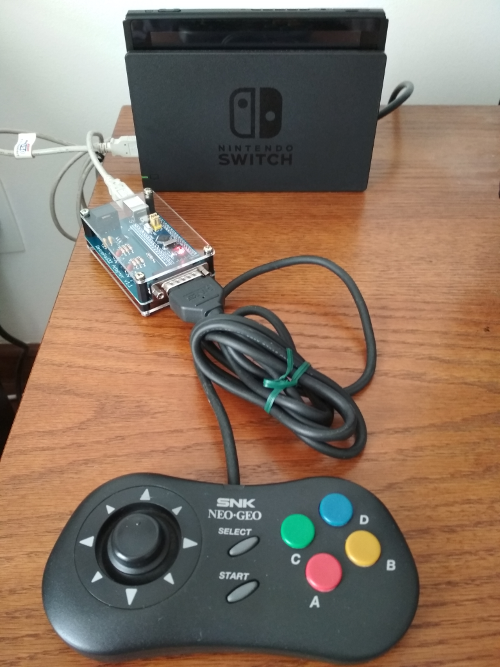 Cool note on wireless for any consoles listed above:
Additional (wireless!!) controllers supported via 8bitdo Retro Receiver connected to the RetroPad32 adapter via Wii Classic Controller Input Cable:

- Sony Playstation 3 wireless controller
- Sony Playstation 4 wireless controller
- Nintendo Wiimote
- Nintendo WiiU Pro wireless controller
- All 8bitdo bluetooth controllers (except SN30/SF30 2.4G controllers)
Honestly, too many combinations to name. Check them out.
These next 2 sites for adapters came recommended from Atari Age:
Retro centric
Using retro controllers on emus & more
https://www.raphnet-tech.com/products.php
Newer consoles
http://www.brookaccessory.com/Super%20C ... /list.html
I have no experience ordering from any of these 3, but that may change soon.
What do you all think? Any useful combos for your set up & needs?