Games Beaten 2019:
1. Super Smash Bros. Ultimate
Switch
2. Alex Kidd in The Enchanted Castle
Switch
3. Streets of Rage
Switch
4. Vectorman
Switch
5. Galaxy Force II
Switch
6. Flicky
Switch
7. Phantasy Star 2

Switch

*NEW*
8. Sonic the Hedgehog

Switch

*NEW*
9. Altered Beast

Switch

*NEW*
10. ESWAT: City Under Siege

Switch

*NEW*
11. Columns

Switch

*NEW*
12. Virtua Fighter 2

Switch

*NEW*
13. Kirby Star Allies

Switch

*NEW*
14. Katamari Damacy Reroll

Switch eShop

*NEW*
15. Pokémon: Let's Go, Eevee!

Switch

*NEW*
16. Octodad: Dadliest Catch

Switch eShop

*NEW*
17. Sword of Vermilion

Switch

*NEW*
18. Decap Attack

Switch

*NEW*
19. Golden Axe

Switch

*NEW*
20. The Revenge of Shinobi

Switch

*NEW*
21. Beyond Oasis

Switch

*NEW*
22. WarioWare Gold

3DS

*NEW*
23. Shining in the Darkness

Switch

*NEW*
24. Kid Chameleon

Switch

*NEW*
25. Streets of Rage 2

Switch

*NEW*
Prepare yourself for AJ's Big Post of Small Reviews!™
Phantasy Star 2
I know a lot of people love the Phantasy Star series, and I hear some people have particularly fond memories of this one. Unfortunately, I felt like this game was a bit of a step down from it's predecessor. Phantasy Star 1 felt like an ambitious game for it's time, and besides a bit of a grind at the beginning I found the pacing quite brisk. The second game though I found to be exceedingly grindy, with new items practically being required to beat the next area. The world map felt smaller due to being located on only 2 planets, and the new perspectives in dungeons felt like a step back in visuals and dungeon design from the first game. The game also didn't feel like it had really progressed in storytelling either, with very minimal story moments which were less interesting than the first games.
I might sound like I hated Phantasy Star 2 but I didn't. As far as old school RPGs go it was decent enough. But I guess I hoped for better from a sequel to a game as impressive as Phantasy Star. I think it's safe to skip this one personally.
Sonic the Hedgehog
The start of wave 2 of my quest through all 51 games on the Switch Mega Drive Classics collection, this was a nice brisk romp through the game. I've beaten Sonic 1 many times before, so this one was a replay. I find more flaws in the title than I used to - the lack of spin dash is annoying, Labyrinth Zone becomes more tedious on every replay, and the bait-and-switch on Scrap Brain Zone Act 3 is mean. But in all honesty, they're fairly minor in the grand scheme of things and I had a fun time replaying this game. I grabbed all the chaos emeralds despite my hatred of the special stages and finished this one up nice and quick. Sonic 1 is still a must play title.
Altered Beast
I've also played through Altered Beast before, so this is another replay. Altered Beast is not a very good game, but it is a very fun game to experience in short bursts. Everything about the game is super campy - 'Wise fwom your gwaves!' will never get old, and neither will 'Welcome to your doom!'. What does get old though, and fast, is the core gameplay here. Trying out all the animal forms is interesting, but some of the later ones just don't feel equipped to deal with the level or boss you're made to use them for, making them feel week and useless. The Bear especially sucks. The later levels get cheap and the final boss is a dick. Like I said, Altered Beast is not a very good game, and I wouldn't say it's a must to play through the whole game - but to pick it up for 15 minutes now and again and play until you game over - that's worth the low price of entry.
ESWAT: City Under Siege
So I've not really played much of ESWAT before, but you can file this game under E for 'Eeeeeeeyyy, this isn't bad!' - it was a pleasant and unexpected surprise for me when playing through. ESWAT starts with you as an average cop - you can jump and shoot, but you only have 4 health bars and enemies can react quickly, so slow and steady is the key. After destroying a helicopter on level 1 (to an excellent piece of music which you can listen to by clicking here) and infiltrating a prison in level 2, you are promoted to ESWAT, and given a power suit to wear. This gives you a range of weaponry to utilise, alongside a bigger health bar and the ability to boost and hover with a jetpack. The suit feels powerful, but this game is no joke - the difficulty is high and you'll need to practice to get through.
And that's the one let down with ESWAT - it's let down by it's difficulty, which doesn't feel totally fair. Enemies can often shoot you from off-screen, and you're asked to react to obstacles that you can't predict whilst using your limited flight. The biggest culprit though is the lack of invincibility frames - your health can often be shredded through quickly because you'll be hit multiple times consecutively by the same threat. Had some of these elements been tweaked, ESWAT would have been a classic on the system. As it stands, it's just a surprisingly good game that seems to have mostly been forgotten. I'd tentatively recommend giving it a go.
Columns
Columns is another Mega Drive game I've played previously, and I have a bit of a soft spot for the title. It's a fun match 3 puzzler where jewels drop in columns of 3, and you can shuffle the order of the stack as it descends - no tetris style rotation here, your block alignment always stays vertical. Creating a match of 3 blocks vertically, horizontally or diagonally will make them disappear, dropping the higher blocks and down and possibly making a combo.
Now, technically there is no way to 'beat' Columns, so I went in with the intention of just getting a decent score and calling it done. But what followed was the single greatest game of columns I have ever played - over 2 hours later, I'd maxed out the games level counter (it stops at 199!) and the games Jewel counter which tracks the number of vanished jewels (it can't display numbers bigger than 9,999). At that point I was quite tired of Columns and the difficulty couldn't progress any further, so I lost on purpose. Anyway, I like Columns. It's simple puzzle fun, and I'm looking forward to trying Columns III for the first time when I reach it later in the collection. Highly recommended.
Virtua Fighter 2
I hope I didn't get anyone too excited that Virtua Fighter is on the Switch, because the version I played is, again, the Mega Drive version on the collection. Virtua Fighter 2 is somewhat of an oddity on Mega Drive - why it even exists is the big question. Virtua Fighter was a showcase of 3D technology and a defining game for both the 32X and Saturn hardware, so it feels odd to try and prove it could be done on inferior technology. Luckily, they very much proved it couldn't. I'd hesitate to say Virtua Fighter 2 on Mega Drive is a bad game, but it's certainly not a good one. It feels stiff and unexciting, and there's not much to recommend it over the numerous other fighters on 16 bit hardware. I played through Arcade mode once as Pai and don't have much desire to play through it again. You can skip this one.
Kirby Star Allies
The next game on my Mega Drive list was Sword of Vermilion, a game I wasn't particularly keen to jump into, especially so recently after Phantasy Star 2, so I took a break for a bit with some more modern titles on the Switch. The first of these I played through was Kirby Star Allies, which I played through with my fiancée.
Here's her review: 'It was good'. She also liked the Star Allies, which is good because otherwise I think she might have not enjoyed this one much.
Kirby Star Allies is more of the same for the series, and felt a little short and lacking in content compared to some of the earlier titles, but it was still enjoyable throughout. It wouldn't be my first pick of Kirby games to play, even in multiplayer, but you'll have a good time regardless, and I'd highly recommend picking it up. Might be worth waiting for potential price drops though, rare as they are on Nintendo titles, if you like a bit more content for your money.
Katamari Damacy Reroll
NAAAAA NA NA NA NA NA NA NA NA KATAMARI DAMACYYYYYY
Katamari Damacy is a game I've always been interested in playing, but for some reason I've never got around to much of the series. I've played Touch My Katamari on Vita before, but the stretchy gimmick in that detracted from the experience somewhat but otherwise I've never played one. The first game never originally came out in Europe either, so I was keen to play it when the HD version was announced for Switch (even if it ended up being digital only here too...)
Was it worth the wait? I think so. Katamari isn't a perfect game, but it's a very entertaining one (except the level where you have to avoid the cows, that one sucks
), and I cleared it in short order. The games atmosphere is lovely and surreal, and the soundtrack in particular is excellent and worth playing the game for alone. I also think the game is a lot of fun to play on a handheld device and would definitely recommend the Switch version as the version to get if you haven't played Katamari before. A must-own in my eyes.
Pokémon: Let's Go, Eevee!
Pokémon Let's Go Eevee was a game I was rather divided on once it announced. Clearly, it wasn't a game aimed at me – I didn't need yet another trip through Kanto, and the simplification of the mechanics was an aim for accessibility I personally didn't think the series really needed. I was happy for it to exist, but my concern was that if it sold really well, it would represent a new direction for the series that didn't gel with me.
But dammit, I'm a sucker for Pokémon, so I eventually ended up getting it anyway, and …it's OK. Good, even. It will never beat out the mainline games with their greater level of depth in my eyes, but there's a fun, GB like experience here that's decent enough for a casual playthrough. Difficulty wise, it's a bit easy – I used a team of Eevee, Beedrill, Parasect, Seaking, Aerodactyl, Rapidash (I always use pokemon I haven't used before on a new playthrough, and there's slim pickings of what's left from Gen 1…) and didn't have too much trouble. I even spent the time to hunt for a shiny Rapidash, so that was cool I guess.
Anyhow, since beating this game back around the end of January, Game Freak announced a new mainline game, and it looks like the formula I know and love, so I'm happy. Pokémon Let's Go was an alright filler game, but it's the real meat and bones of the core series I really want. Worth a play if you need a Pokémon fix and have played the others, but it wouldn't be my first choice for anyone but young children.
Octodad: Dadliest Catch
Octodad is a very silly game where you play as Octodad, a dad who is an octopus. However, his family think he is just a regular human dad, so the game is about achieving objectives without alerting anyone to your deception. This is made tricky by your lack of bones, meaning that your movement is rather cumbersome and sporadic, and that's the gimmick of the game. Holding ZL or ZR will raise one of your 'legs', and whIlst holding the button you can use the stick to move that limb. Skillfully placing each limb to progress is key. L and R let you control your hands, gripping items and moving them to where you need. As with many similar indie games, the fun of Octodad is in the difficulty of the controls and the game's physics acting in conjunction – simple tasks become a destructive chaotic mess.
Octodad is a fun game, but even with its short length of about 3 hours, the mechanic does kind of lose its lustre before the end. I imagine it's more enjoyable in multiplayer, where players can each control limbs separately, requiring a high level of co-ordination, but I've yet to try it. As is, Octodad is an alright little game to play if you can find it on offer, but it's not really a must own.
Sword of Vermilion
So, after putting it off for a while, I finally dived back into the Sega collection with one of the games I was least looking forward to – Sword of Vermilion. Sword of Vermilion is an odd game that doesn't know what it wants to be. It's a single character RPG, but the overworld and dungeons are presented in a first person dungeon crawler style. However, the random encounters are instead presented in a three quarter style top down view, ARPG style. Towns are similarly top down style, but boss encounters are side scrolling single screen battles. What this means, in practice, is that the game is pretty bad at all of these styles.
The first person sections are ugly and too small on the screen – you'll end up navigating with the map in the top corner instead of the main view. The action encounters are very basic and limited, and draw out the length of random encounters tediously. The side-scrolling ones are even more limited – slow, cumbersome, with only one attack option and no real defensive play to be had. Most bosses involve carefully closing the gap before just hacking away endlessly in the hope they die before you.
Sword of Vermilion is not awful, but it's not really good either. It's grindy and slow, and it overstays it's welcome. It has multiple gameplay styles, but all of them are pretty flawed and unsatisfactory. Skip it.
Decap Attack
Starting wave 3 (of 9) of my journey through the Sega collection is this platformer, and the second big surprise of the collection for me. See, Decap Attack is actually really quite good. Maybe that's not surprising to some of you, but it was to me, because it wasn't all that long ago I played the games spiritual predecessor on Master System – Psycho Fox. Psycho Fox was a game experience I found to be flawed – the momentum based mechanics were too extreme, making platforming either cumbersome or chaotic. The one hit deaths were overly punishing for a game based on speed, and the inability to controlyour jumps easily was very difficult with a game with so many blind drops. All of these issues are fixed in Decap Attack – you have way more control over jumps, although momentum still helps. A standing jump can get you some good distance, as opposed to almost nowhere in Psycho Fox. You can also slow your descent by mashing the jump button, allowing extra distance, the ability to slow your fall on blind jumps, and the ability to reverse direction. You also now have a health bar – one hit knocks away your projectile attack as in Psycho Fox, but now you can take more than one after that.
Add into that a cool art style and some genuinely fantastic music, and it's hard to believe this was a quick reskin of a licensed manga game – it feels like some real care and attention has gone into it. It's not perfect – I'm not especially fond of having to find a hidden item on the final level of each world, resulting in some unnecessary backtracking. There's still a few too many blind jumps or unexpected enemies too. But overall, I had a great time playing through this game, and it's one I'd happily pick up for the original console. This one is highly recommended.
Golden Axe
Here's another game I've played before, dozens upon dozens of times. Golden Axe was one of my earliest games as a kid and one of my favourites. It was also the first video game I ever beat. It isn't a perfect game by any means, but damn if I don't have a soft spot for it. Enemies are cheap and tend to gang up on you from both sides, but on the other hand they're also exploitable and easy to trick into falling off edges. Enemy variety is fairly limited, as are your attack options. Levels all have a cool unique feel, but gameplay wise are much the same throughout. But the thing is, none of it matters much, because Golden Axe is fun.
Actually, and this is likely to be controversial, I actually had more fun than usual with Golden Axe. Unlike with Streets of Rage 1, which was my preferred game of the two as a kid, and which I found a bit cheap on my recent replay, Golden Axe feels just as fun as I remember from my childhood. Dare I say it, I actually think it's my preferred game of the 2 titles these days. Unfortunately, whilst I know Streets of Rage games got better after the first, I hear the same isn't true for Golden Axe. I guess I'll find out when I eventually reach the sequels on the collection.
The Revenge of Shinobi
Another replay! Revenge of Shinobi was the unloved child for me as a kid. One of my favourite cartridges was 'Mega Games I' – a collection of 3 games including Streets of Rage, Golden Axe, and this. I mentioned in the reviews of the other games that I loved both the beat 'em ups, but at the time Shinobi was just too tough for little AJ. I eventually played through it and beat in when I was at university, which took a lot of practice, and I developed a new appreciation for the title. It's a very deliberate game – requiring careful timing of double jumps, careful use of magic and very deliberate use of shurikens to get by. Sometimes, it's demands for precision are a little too harsh – the double jump in the Chinatown level never fails to frustrate, and the last jump in the harbour level claimed at least half a dozen lives, as it did last time I played through it too – it's pixel perfect in a way that would make Mega Man jealous.
Overall, I still really like the game. Its harsh moments are frustrating but not too frequent. Most levels are pretty fun, besides the excruciating last stage which is a maze. This time I knew how to save my girlfriend too, so I finished with the good ending. Once upon a time, I wasn't sure which I preferred between the careful, deliberate nature of Revenge of Shinobi, or the brisk action of Shinobi III. Nowadays, yeah, I prefer Shinobi III, but Revenge is still a great game worth anyones time. Give it a play.
Beyond Oasis
Yet another replay. Beyond Oasis is another game I last played at University, albeit under it's PAL title of 'The Story of Thor' (about a decade ago now, when did I get so old!). It's an action adventure game, an attempt by Sega to outdo the likes of Zelda maybe, but it has a lot of its own merits to lay claim to. It's a visually stunning game on the console, and it has an interesting mechanic of summoning familiars to help you solve puzzles and battle. Battling has a bigger emphasis than the likes of Zelda too, with some beat 'em up style moves to utilise.
If it is trying to be a contender for Zelda, it doesn't quite pull it off. Beyond Oasis is a fun and well designed game, but it's puzzling is somewhat weak in comparison, and it's world is not as open and explorable as it seems at first – in reality the game is a very linear journey. That said, it's still a fun time that doesn't outstay it's welcome – it's about 6-8 hours to play through without sidequests, and it remains pretty fun for that length of time. Give it a go, it's pretty decent, but don't spend too much.
WarioWare Gold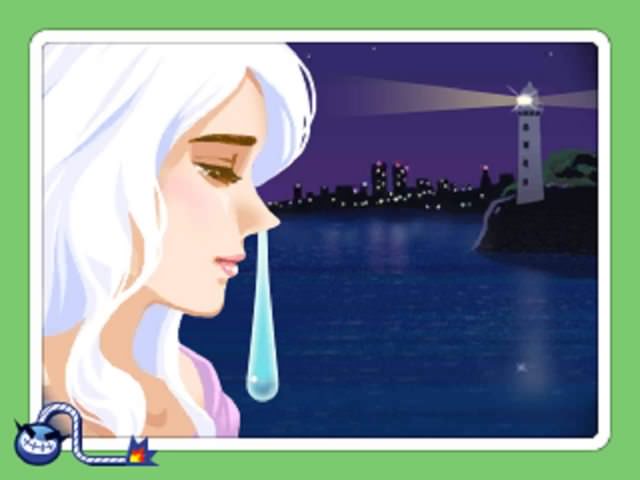 WarioWare Gold is kind of a best-of compilation of the series – a selection of returning microgames from the original, Twisted, Touched and Smooth Moves, plus some new ones to boot. The microgames are divided into 3 'leagues' in the story mode (which is surprisingly and amusingly fully voice acted!) – Mash league (which uses the face buttons), Twist league (which uses the gyroscope) and Touch league (which uses the touchscreen).
Later on, they combine the 3 playstyles as well as throwing in microphone mini games, which are the weakest point for me. Maybe it's just my issue, but I have a hell of a time getting the 3DS' microphone to register when I want it too – on any of the 3 different 3DS models I own. However, when I was playing the game on a train, it wouldn't STOP registering, meaning that playing any game mode with mic minigames was a gamble which could result in unpreventable losses as you can't disable those games.
WarioWare Gold, like every game in the series, is a good time. It doesn't really offer anything new, but it offers lots to do and unlock and it's worth picking up if you're a fan of the series.
Shining in the Darkness
My experience with Mega Drive RPGs on the Switch collection has been pretty middling – Phantasy Star 2 was OK, but kinda generic and grindy, and Sword of Vermilion was an ambitious mess. I've never really heard a lot of good opinions on Shining in the Darkness, so I wasn't too excited to jump into the 3rd RPG of my run through the compilation. Colour me surprised then, when I started up the game and was greeted by high quality graphics, a nice little story introduction and an overall fantastic presentation that felt like a game which had had a lot of love poured into it.
And overall, that perception stuck throughout. As a first person dungeon crawler, it's quite a grindy game – especially early on when you have only one party member – and it's also a bit repetitive. But it's more compelling than Phantasy Star 2 in my eyes, because you make constant progress – no sticking outside one town grinding endlessly for money.
And actually, whilst it's far from my favourite 16 bit RPG, this is my choice so far for my favourite RPG on the collection. The game is charming, with nice graphics and decent music, and a lot of character. The core mechanics are solid if not especially remarkable, and I had a good time with the game. If this is s sign of things to come, I'm very much looking forward to following this up with the Shining Force games later in the collection.
Kid Chameleon
There are some pretty bad games on the Sega Collection, which is why I set up the order of games to play that I did – mixing good and bad games together throughout so that I wouldn't front or backload the best stuff. However, I did think I was being clever by choosing Alex Kidd as my first platformer to play – getting the worst platformer on the collection out of the way first, leaving me with a decent set to play as I progressed. But along came Kid Chameleon to prove me wrong. Kid Chameleon is absolutely awful.
Kid Chameleon tries to be 90s cool, but does it without any charm. It feels forced and fake – it's no Toejam and Earl. The Kid has no charisma or character. The graphics are bland, and the gameplay even moreso. The power ups fail to be compelling. The platforming demands precision landings on single square tiles of ground, but features super slippy and loose controls, causing an exercise in constant frustration. To make it worse, Kid Chameleon has the cheek to contain almost 100 levels to play through, none of which feature any new or interesting ideas or any reason to keep playing. Kid Chameleon is possibly the worst game on the collection. Avoid it at all costs, it's not worth your time, effort or money.
Streets of Rage 2
Streets of Rage 2 was a definitive game of my childhood. I've talked already about my love of Golden Axe and Streets of Rage. Along with Mega Bomberman and Sonic 2, they comprised my 4 favourite games I owned. I loved them. I remember the day I saw Streets of Rage 2 in a shop, and begged my mum for it. She kindly obliged, realising how much it meant to me to play this game. And what a game it was.
I'm sure everyone here has played Streets of Rage 2 or at least knows about it. All of the praise it gets is warranted, it's an utterly tremendous experience – well balanced, lots of options for attacks, not too difficult but not a total pushover, it's great. This time through I played the whole game in co-op with a friend, which I haven't done in well over a decade. And it was a great time. I also played as Max for a change, as opposed to my usual Skate or Blaze, and it was fun to try someone new. The 'back-breaker' move which actually looks more like a ball-buster was a lot of fun to use, and I defeated Mr. X by crushing his testicles too. It was a glorious moment.
Streets of Rage 2 is possibly the best game on this collection, and in fact possible the best game for the Mega Drive in general. If you don't own it, it's essential. Get it ASAP.