Games Beaten 2018
1. Letter Quest Remastered
Switch eShop
2. Batman
NES
3. Little Nemo: The Dream Master
NES
4. Mickey's Wild Adventure
PS1
5. Mario & Luigi: Dream Team Bros.
3DS
6. Layton's Mystery Journey: Katrielle and the Millionaires' Conspiracy
3DS
7. Nier Automata
PS4
8. Legacy of the Wizard
NES
9. The Legend of Zelda (starring Zelda)
NES
10. Tobu Tobu Girl
Game Boy
11. Rhyme Rider Kerorican
WSC
12. Sonic Advance 3
GBA
13. Wonder Boy: The Dragon's Trap
PS4
14. Super Adventure Island
SNES
15. Dynamite Cop
DC
16. Pokkén Tournament
Wii U
17. Mega Man 7
PS4
18. Rhythm Tengoku
GBA
*NEW*
19. Portal 2
360
*NEW*
Rhythm Tengoku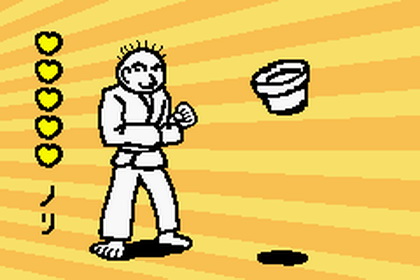 Rhythm Tengoku is the first game in Nintendo's quirky rhythm game franchise, better known as Rhythm Heaven in the US and Rhythm Paradise in Europe. As you might guess from the title, this entry in the series never left it's home country of Japan. Whilst the west was introduced to the series on DS, this original entry was a GBA game. However, it arrived quite late in the GBA lifespan, after the DS was available, so localising it was probably not worth the effort.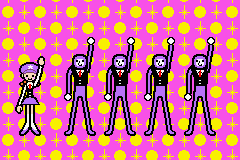 Rhythm Tengoku is a rhythm game made by the WarioWare devs, and it shows. The game features a whole bunch of zany and quirky rhythm mini-games, and you'll be tasked with helping a bunny bounce along whales to the moon, shooting ghosts with a bow and arrow, plucking stray whiskers from turnips with tweezers and more. Whilst the scenarios are crazy, the games are really simple to pick up and play – most games simply require you to tap the A button with the right timing, although a couple also use the b button and d-pad.
Rhythm Tengoku is also a game that can often be played with your eyes shut, as most of the button cues are done via the games audio, with the visuals often deliberately trying to distract you. The combination of this factor and the easy controls mean that it's generally a pretty easy game to play without knowing Japanese, which is nice. The toughest mini game is early on where marching instructions are shouted out in Japanese, but you can pick it up pretty easily overall. I do suspect we're missing out on some funny dialogue in the tutorial sections, but luckily enough there's a fan translation out there so you can play that if you want.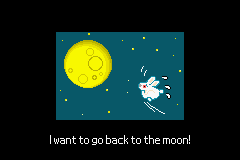 Of the game in the series, the mini game selection here is probably the weakest batch – it's still solid, but they tend to be both shorter and less intricate that later games, likely due to the cartridge limitations. Speaking of which, the elephant in the room here is the GBA's audio quality – luckily, this game's music holds up really well despite the GBAs limitations, and it was never something I thought was to the games detriment.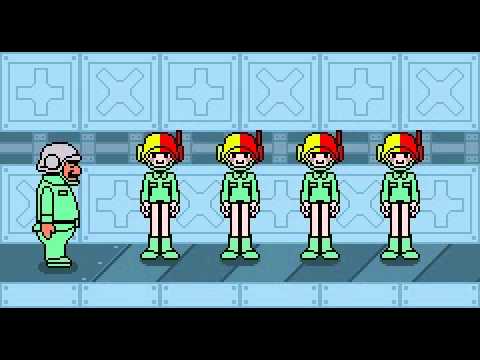 Overall, Rhythm Tengoku is a fun experience. If you've played all the other ones, you should definitely pick up the game and see how the series started, but if you're new to the franchise, the DS, Wii or 3DS entries are likely better places to start.
Recommended listening:
Obviously being a rhythm game, this game is full of great music, but here's one I really like. This is from a rhythm game where you're a very tall girl who joins a tap dancing troupe made entirely of monkeys. Your biggest fan is a giraffe. Rhythm Tengoku is kinda weird.
Click the image below to listen!
Portal 2
Portal 2 is a game I've played before, years and years ago. I beat it even. But the thing is, I only played the (admittedly excellent) multiplayer mode, and had never sat down and played through the story mode. So, seeing as I was challenged to beat the game by NoiseRedux over in my challenge thread, I decided it was time to sit down and play through it at last.
Portal 2 in many ways is more of the same since the first game. There's more of a focus on story and building the lore than previously and the game is also a bit longer now it's being put out as a full retail release. You wake up at the start of the game in the same test facility as before, only you get more of a glimpse at the back end of the facility. You are awoken by a module droid-thing called Wheatley, who warns you that you need to try and leave as things are going wrong at the facility. Wheatley is very stupid, so your journey with him is always quite fun. It's not long though before GLaDoS is reawakened and your mission changes to 'take out GLaDoS'. There's lots of twists and turns throughout the plot, but the game is still funny throughout. I did feel like the character of Cave Johnson got old fast though.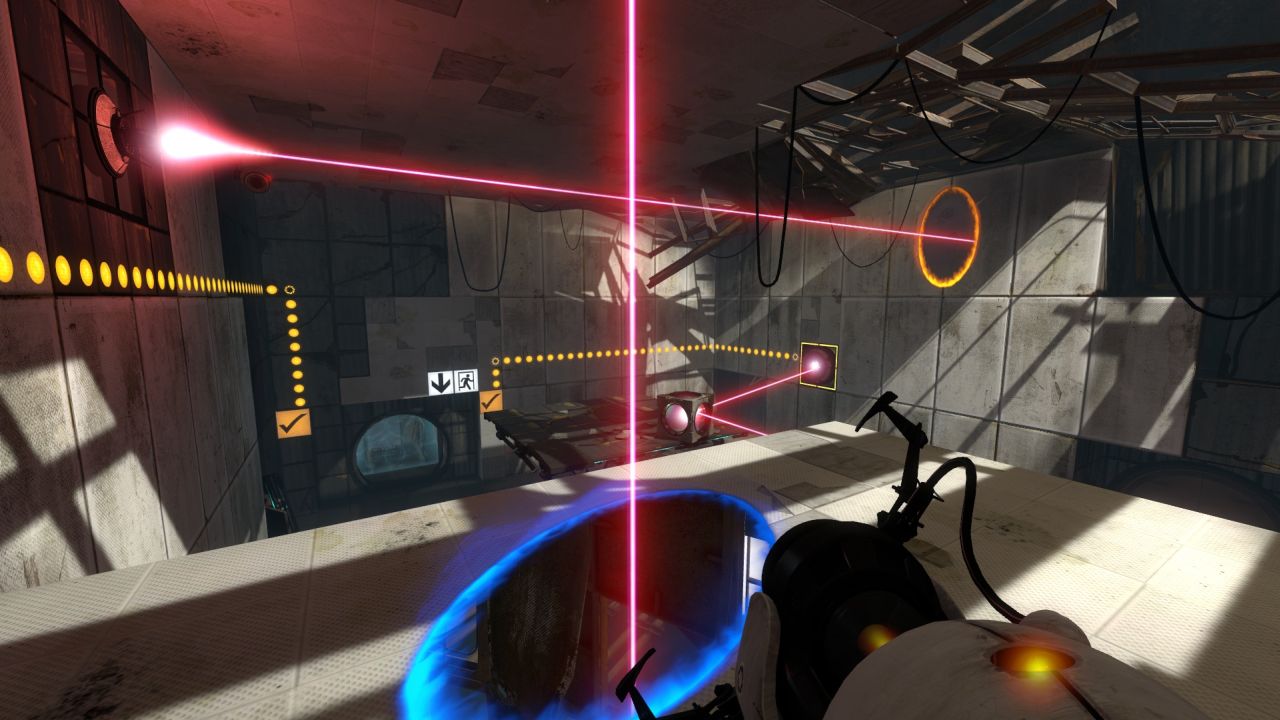 Mechanically, you can still create two portals which link together, but the focus on this time, rather than increasing complexity using existing mechanics, is the introduction of new level gimmicks. Early on these take the forms of obstacles such as hard light walls and bridges that can be repositioned with portals, or lasers that need to be pointed at switched. In the latter half of the game, the focus is on gels which can be used to paint surfaces – blue gel makes you bounce into the air, orange gel lets you run faster, and white gel can be used to turn a wall into a surface that a portal can be applied to.
These new mechanics are fun, but I feel the game has much more minimal ways to utilise the portals – many of the puzzle areas only have a few surfaces that portals can be applied to, and it feels less flexible than the first game. The environments can be really big too, and in particular the areas between puzzle rooms often end up feeling like pixel hunts to search for the one white wall 3 miles away that you can shoot a portal onto.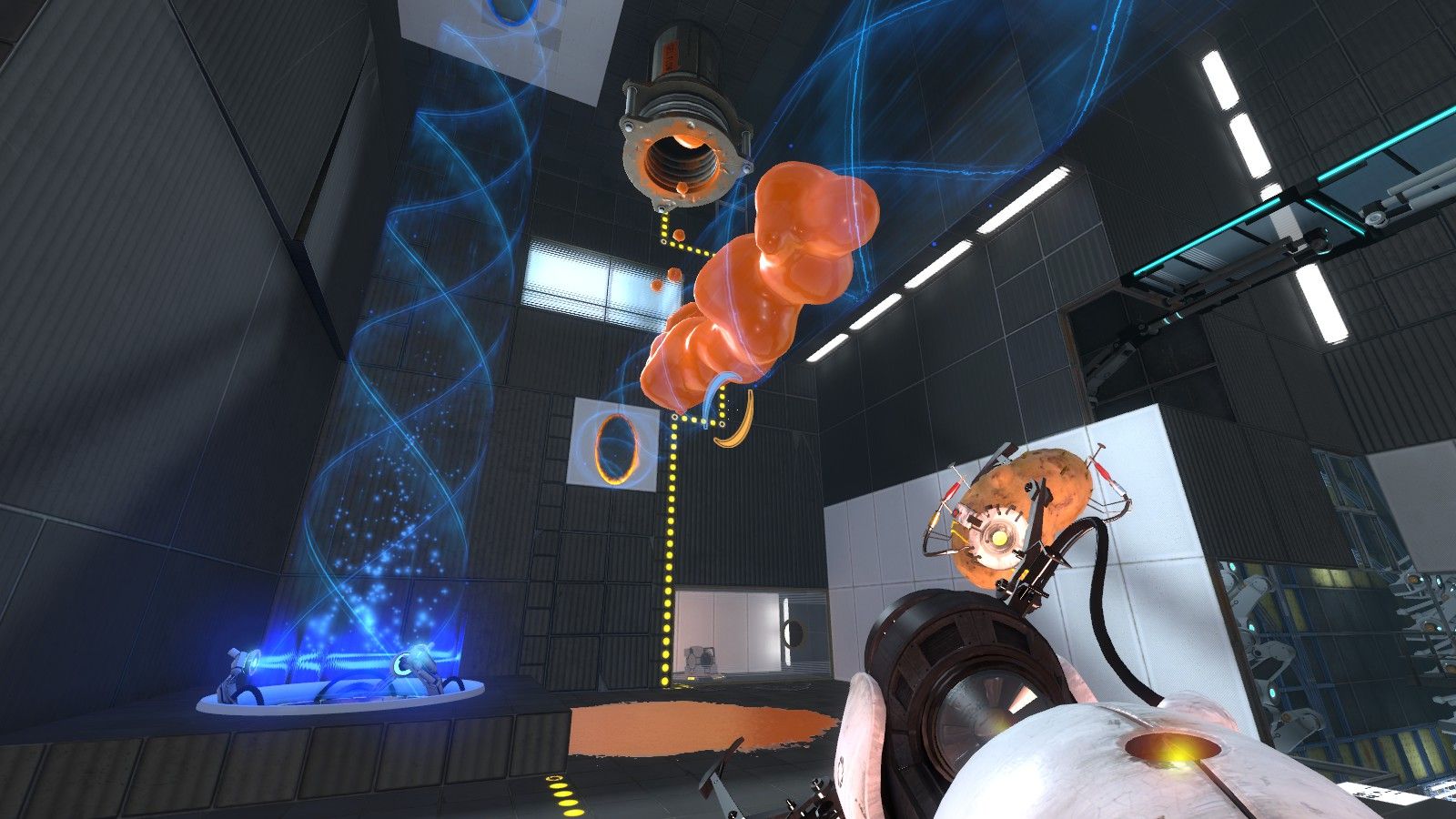 Overall, despite my feelings that Portal 2 is a less well rounded game than the first, it's still a great game and massively enjoyable. It really is a must play title, just, you know, play the first one first.
Recommended listening:
Portal 2 has a soundtrack that's more atmospheric than catchy, which isn't to say that it's not good, just that I don't particularly remember any of it that well after finishing the game. There is one very obviously catchy song in the game though, which I've linked below - but be warned, it does contain some spoilers!
Click the image below below to listen!