Re: Games Beaten 2017
Posted: Sun Oct 22, 2017 10:22 pm
1. Duke Nukem 3D: 20th Anniversary World Tour (PC)
2. Serious Sam HD: The First Encounter* (PC)
3. Serious Sam HD: The Second Encounter (PC)
4. D4: Dark Dreams Don't Die (PC)
5. Momodora: Reverie Under the Moonlight (PC)
6. Deadcore (PC)
7. Yakuza 4 (PS3)
8. Hyper Light Drifter (PC)
9. Doom 2: Valiant (PC)
10. Resident Evil 7 (PS4)
10. Doom 2: Ancient Aliens (PC)
11. Doom 2: Vanguard (PC)
12. Doom 2: Doom 2 The Way id Did (PC)
13. Doom 2: Community Chest Pack 4 (PC)
14. Doom: Doom The Way id Did (PC)
15. Sonic the Hedgehog 4: Episode 1 (PC)
16. Sonic the Hedgehog 4: Episode 2 (PC)
17. Legend of Zelda: Breath of the Wild (WiiU)
18. Dishonored 2 (PC)
19. Kirby's Dream Land (GB)
20. Kirby's Dream Land 2 (GB)
21. Super Mario Land (GB)
22. Super Mario Land 2 (GB)
23. Mighty Final Fight (NES)
24. Kirby's Dream Land 3 (SNES)
25. Trip World (GB)
26. Teenage Mutant Ninja Turtles: The Hyperstone Heist (Genesis)
27. Aladdin (Genesis)
28. Streets of Rage (SMS)
29. Bare Knuckle (Genesis)
30. Bare Knuckle 2* (Genesis)
31. Bare Knuckle 3* (Genesis)
32. Marchen Adventure Cotton 100% (SNES)
33. Earthworm Jim* (Sega CD)
34. Ghouls'n Ghosts (Genesis)
35. Contra (NES)
36. Super C (NES)
37. Final Fight 2* (SNES)
38. Contra III: The Alien Wars (SNES)
39. Final Fight 3* (SNES)
40. Operation C (GB)
41. Contra Hard Corps [End B] (Genesis)
42. Mega Turrican (Genesis)
43. Prey (PC)
44. Dark Souls 3 DLC: Ashes of Ariandel & The Ringed City (PS4)
45. Spec Ops: The Line (PC)
46. System Shock Enhanced Edition (PC)
47. Tekken 7 (PS4)
48. Nier Automata [Platinum] (PS4)
49. Nier (B) (PS3)
50. Drakengard 3 (A-C) (PS3)
51. FEAR Extraction Point* (PC)
52. FEAR Perseus Mandate* (PC)
53. Transmissions: Element 120 (PC)
54. Ratchet & Clank (PS4)
55. Rise of the Tomb Raider (PS4)
56. Sonic CD* (PC)
57. Alan Wake* (PC)
58. Deus Ex* (PC)
59. Momodora III (PC)
60. Mega Man 7* (PS4, MMLC2)
61. Mega Man 8* (PS4, MMLC2)
62. Mega Man 9* (PS4, MMLC2)
63. Mega Man 10* (PS4, MMLC2)
64. Rockman & Forte* (SNES)
65. Mega Man Legends (PSX)
66. Sonic Mania (PC)
67. Mega Man Legends 2 (PSX)
68. Dishonored: Death of the Outsider (PC)
69. Yakuza 0 (PS4)
70. Metroid Samus Returns (3DS)
71. Blue Revolver (PC)
72. Caladrius Blaze (PC)
73. Crimson Clover World Ignition (PC)
74. Deathsmiles (PC)
75. Ikaruga* (PC)
76. Jamestown (PC)
77. Metal Slug (PC)
78. Metal Slug 3 (PC)
79. Metal Slug X (PC)
80. Mushihimesama (PC)
81. Dead Space* (PC)
82. AM2R* (PC)
83. Trouble Witches Origin (PC)
84. Blaster Master Zero (3DS)
85. Legend of Zelda: Link Between Worlds (3DS)
86. Dead Space 2* (PC)
* replay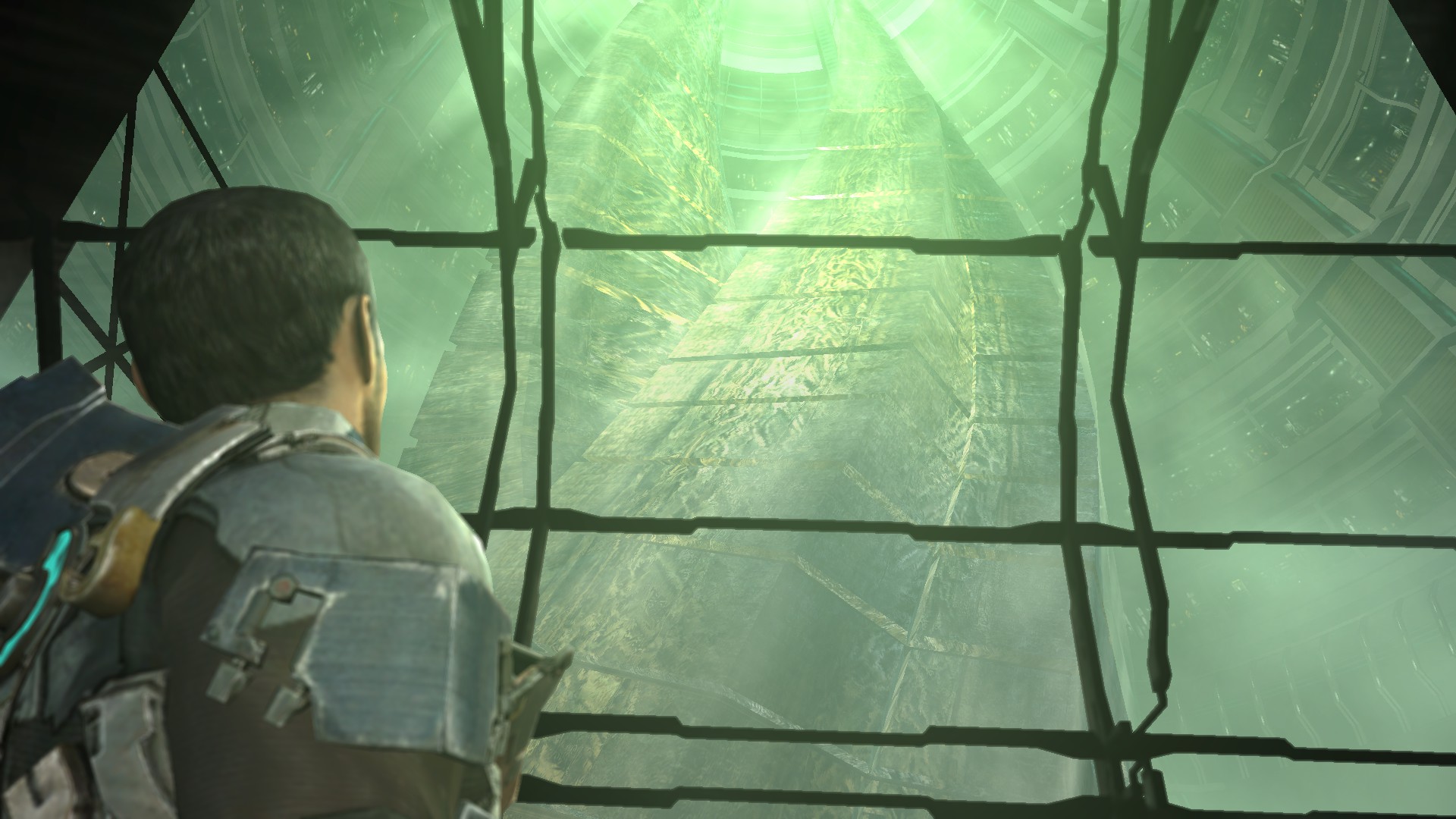 It's sad earlier this month I got excited to replay some Dead Space, one of my favorite franchises. Second favorite series and trilogy from last gen after the Souls games and honestly as much I as liked Mass Effect, I like Dead Space more for the gameplay. Well the sad thing is as some have already heard by this point, EA closed down Redwood Shores / Visceral Games. A damn shame. But they graced us with a few masterpieces that have aged flawlessly.
I was excited to replay the PC versions, Dead Space 1-2 are on Steam. They work seemlessly with Xbox controllers and I used an X1 gamepad. Only thing to look out for is that you actually want v-sync off, otherwise it messes up with the framerate. I had no issues playing them on Windows 7, but there's a few potential problems out there. Should be easy to find solutions though. But if you want to go with consoles, stick with the 360 versions for sure. They are much better than the PS3 releases (worse resolutions and controls to me).
[Unpopular] Whereas most people were playing the boring slippery Uncharted games or the boring Gears of War take turns cover shooters [/Unpopular], Dead Space was none of that at all. Dead Space is the evolution of RE4 with no cover mechanics (the ones in 3 are over exaggerated too, barely even a thing), and you're fighting a huge array of crazy monsters instead of just a generic human soldier or alien from start to finish or whatnot. I love how Dead Space slowly introduces new enemies per chapter, along with some crazy bosses... almost Zelda-like at times. These games feel extremely Shinji Mikami-esque in a lot of ways, from limited ammo, to intricate combat mechanics, sparse upgrade materials pressuring you to really think about your spending, etc... it all keeps you on your toes and makes it fun. I love how chunky Isaac feels too, he's heavy and the controls are tight. Everything feels like a dream and is very precise.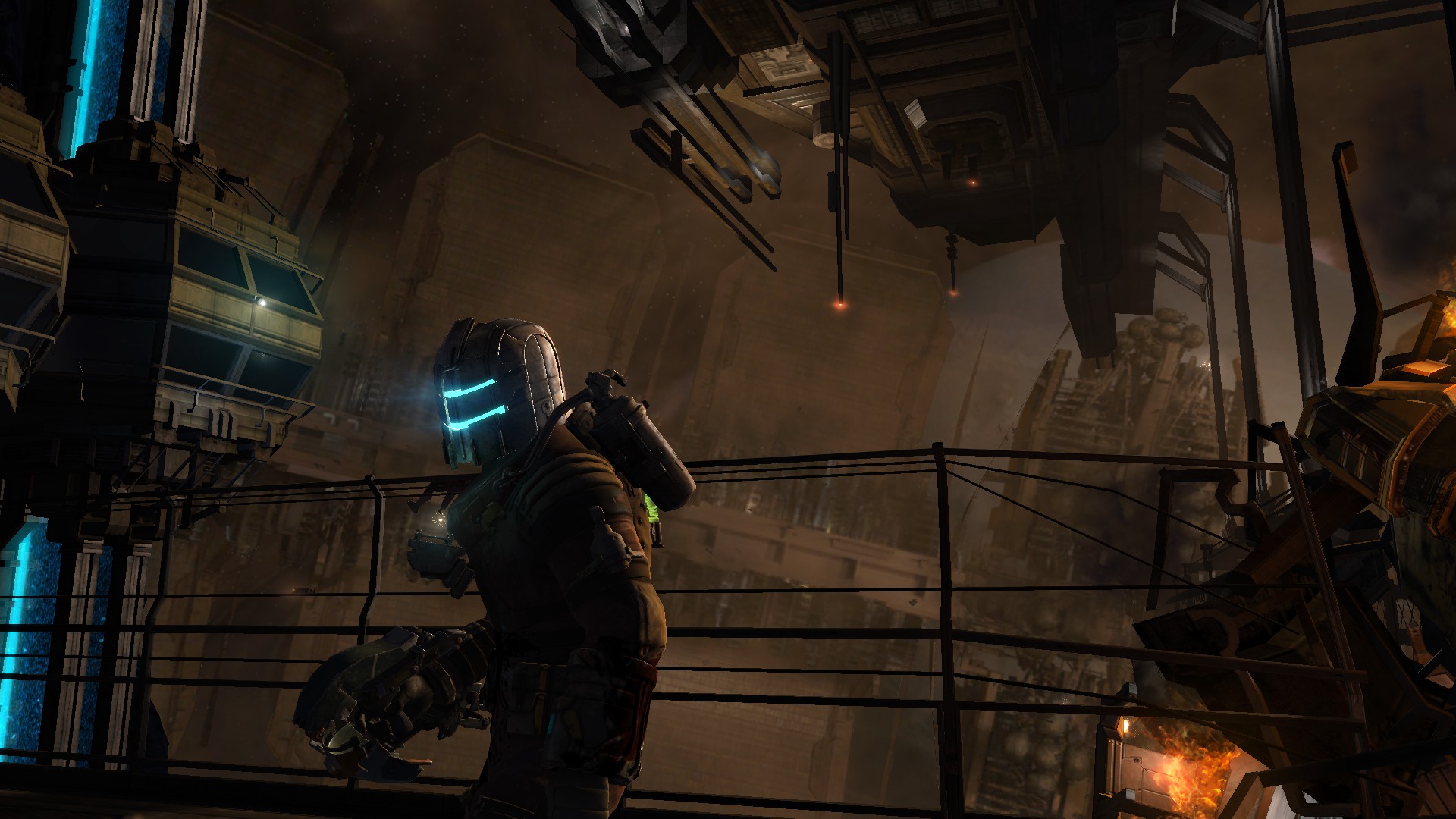 Truth be told I was not a fan of Dead Space 2 upon its release. Dead Space was one of my favorite games of all time, and the "it's not for your grandma" advertising for Dead Space 2 was just way too silly for me... and I was very upset about them giving Isaac a voice. Well, obviously I got around to it over the years and this is probably at least my 5th time running through it now, it continues to grow on me a ton and I absolutely love it now. There's still stuff I love about the first game more, the Metroid-esque vibe (map system and backtracking, isolated spaceship, etc), but Dead Space 2 refines some stuff and it's just so damn fun. There's a lot to love about the simplicity to it, it's a very linear game but with a lot of depth to the gameplay and tons of replay value with NG+, additional modes, tons of weapons to try out, secrets to discover, etc, just like classic PS2 era Capcom games... you really can't overstate the Capcom comparison enough. The best Capcom games that Capom never made, hah. With linearity though comes masterful perfection, every single area and corner of the game is beautifully crafted and designed, so deliberate from start to finish. It's such an amazing piece of art. Topped off with still to this day, some of the best sound design I've heard in a series.
Anyways yeah, basically the best third person shooters ever made in my book. It's hard to defeat my nostalgia for Resident Evil, but Dead Space's sci-fi aesthetics are sublime and really take me places. Thank you Visceral Games. I will continue to replay these forever.