It definitely limits itself on the palette, although I don't think it sticks entirely to NES/MSX2 effects. I know there are some really smooth color gradients that wouldn't work on those systems.
(Very subtle gradation on this pic.)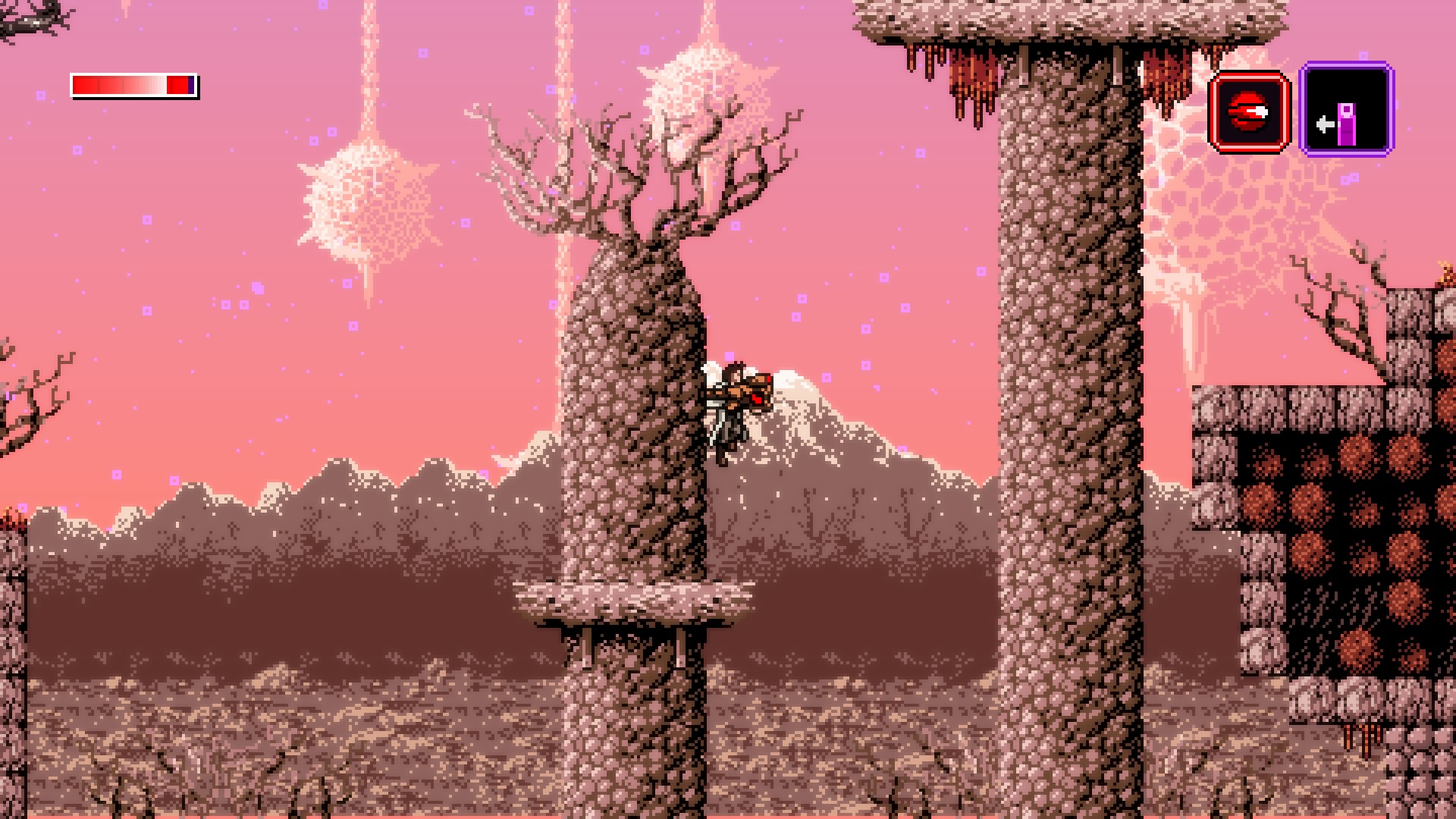 The backgrounds are sometimes a bit too busy, though. It's never game-breaking, but if I ever get around to making my own game, remind me to mute the backgrounds a bit so the action is a bit easier to parse.