Games Beaten in 2016 So Far - 81
January
(20 Games Beaten)
February
(8 Games Beaten)
March
(8 Games Beaten)
April
(13 Games Beaten)
May
(6 Games Beaten)
June
(13 Games Beaten)
July
(7 Games Beaten)
August
(6 Games Beaten)
81. Metal Gear Solid - Playstation - August 15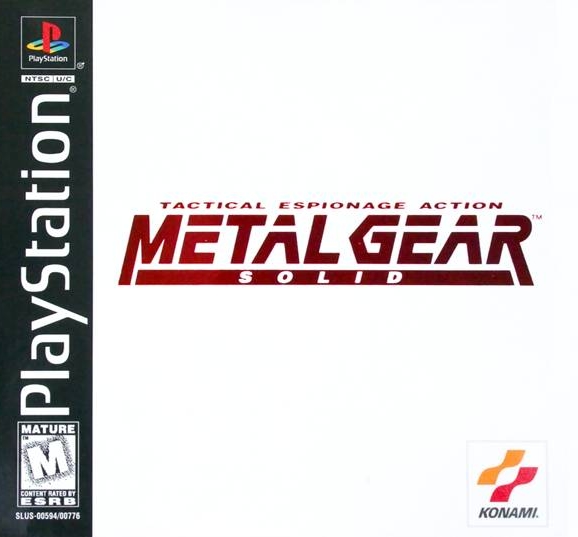 This is a game that's been on my shelf for a few years but that I had never gotten around to playing. I always figured I wouldn't much care for it. I've always recognized the series as extremely well made, but I really don't like stealth games that much; I prefer to sprint in, guns blazing, and rack up a body count that would put Josef Mengele to shame. I decided a few days ago, however, that this was a game that I NEEDED to play. For Heaven's sake, I've played through every main series Call of Duty game for the sake of being able to judge them fairly; I should, at the very least, play through a game that's legitimately good even if I don't personally like the style. So I started juggling Metal Gear Solid with Monster Monpiece on my Vita.
I have to admit, however, now that I've finished the game....I REALLY liked it. I still wish I'd had running in and murdering everything in a hail of bullets as a real option, but I'd be lying if I said that - once I got into it - I didn't thoroughly enjoy the stealth. It's still not my preferred playstyle, but damn if they didn't get it right in this game. I suspect most people are familiar with a game as legendary as Metal Gear Solid, so I won't spend any time going into the plot and rather just give my take on it.
I'll admit up front that, being terrible at stealth games, I played the game on easy. I think even I probably could have handled normal, though; except for the actual Metal Gear boss battle, none of the game gave me much real difficulty. There were some segments or bosses that were a good challenge for me, but that one boss fight was the only one that was "hard" for me at all, and honestly, once I figured out the trick to beating it on my second try, even that one was extremely manageable. That is, however, probably due in no small part to the merciful health and ammo drops throughout the game that my difficulty setting allowed.
There's really not a whole lot more for me to say about the game. I do think, however, that the cutscene at the very end TOTALLY ruined the series mood that the preceeding nine hours established for me. I get that it fit with the narrative, but it felt like a rather jarring character shift for Snake, and I just wasn't a fan. It felt forced. Other than that one part, however, I really don't have any complaints for the game. It truly was a remarkable game, and I'm glad that I finally got around to playing it. I look forward to starting Metal Gear Solid 2...eventually.