To hell with Gran Tursimo.....
Posted: Fri Jun 25, 2010 11:58 pm
I'll be doing it in real life from now on!
Just bought this today and I couldn't be more thrilled. My face hurts from grinning like a moron so much today.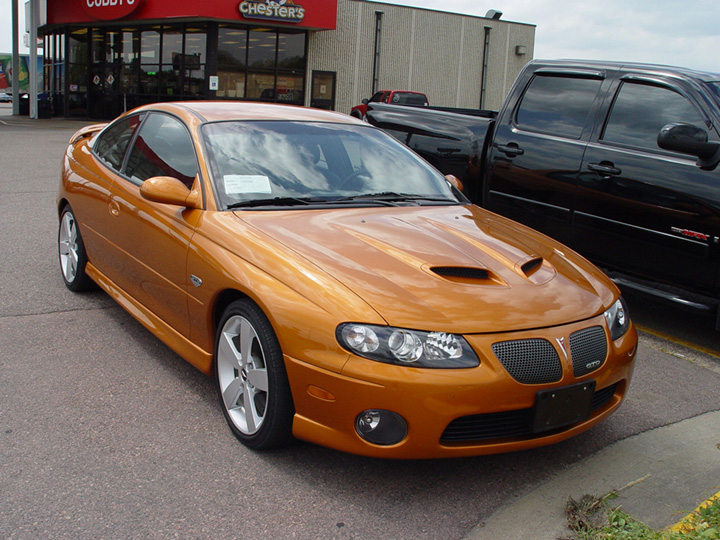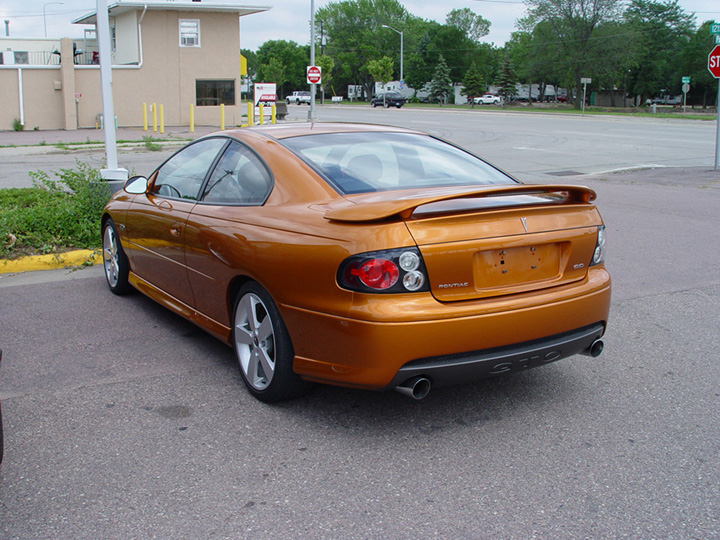 These photos were taken at the first gas stop. A bonus for me was after I handed him the check, we both realized it had factory 18's and Potenza RE040s on it. He has a set of the original 17's with hardly used OE tires which I may buy later. Absolutely nothing wrong with this car!
When we first arrived, we were early, the seller and the car wasn't there yet. I was very pleased to note that there were a couple of El Camino project cars around and a '65 Impala wagon, my kind of guy. One of the El Caminos was parked a ways down the drive and we were bored waiting so I suggested to my friend we go check it out. As we approached the car, in the bed of the EC I saw a mangled Brazen Orange Metallic front fender. It was twisted like a pretzel! What!?!? He never mentioned anything about an accident or repairs.
When he showed up with the car a short while later, it looked stunning. I think I was in love right away. I asked about the fender and he laughed, saying that that was from his PREVIOUS GTO that his brother-in-law wrecked for him. He explained that the one I was looking at was the one they tracked down to replace it. Whew! I did check but I found no evidence of any collision damage on "my" GTO.
Anyway, everything checked out, he got a check, I got a car and loan payment! Drives like a dream.