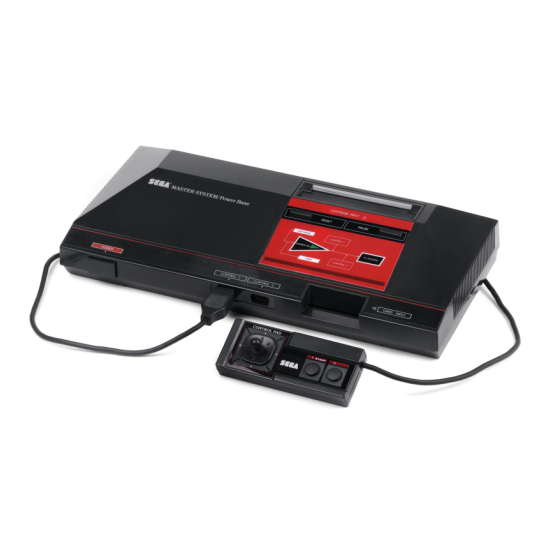 I'm a day late starting this month's thread, sorry!
This month we're going back to the 8 bit days with Sega's NES rival, the Master System. Known in Japan as the Mark III, this was Sega's more powerful followup to it's SG1000 hardware. The console wasn't a big success in Japan or North America but proved popular in Europe and Brazil, with games being released way into the 1990s after more modern options were already on the market. The system sold somewhere in the region of 10 million units overall.
What are your favourite Master System titles? Do you have much experience with the console. Any hidden gems, cult classics, or defining titles you would recommend? Let's discuss Sega's 8 bit wonder this month!
Edit by racket:
RB Guides covering Master System:
Master System 101 A Beginner's Guide:
https://www.racketboy.com/retro/sega-ma ... ners-guide
Games That Defined the Master System:
https://www.racketboy.com/retro/games-t ... ter-system
Master System Hidden Gems:
https://www.racketboy.com/retro/the-bes ... idden-gems
Rarest & Most Valuable Master System Games:
https://www.racketboy.com/retro/the-rar ... stem-games