Greetings, mortals! It is I, Ack, your loving cannibal god. I come bearing gifts...OF DOOM! For now you must choose your wicked fate for our October campaign of Together Retro. And this month, the selections are simply to
die
for:
Horror Point-and-Click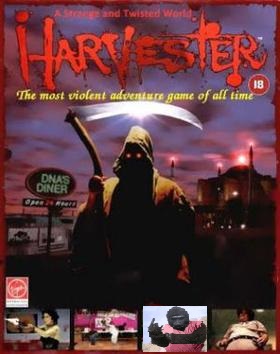 "This must be the master bedroom. Interesting decor. There is a stale smell about this room, as if it hadn't been opened for years."
- Uninvited
Point. Click. Simple times brought us simple games...or so we thought. Though the interface is simple enough, the point-and-click genre has stood for brain-bending puzzles which torture and excite us. The mysteries tease us to pursue them, and yet some mysteries are better left alone. Do you dare to enter worlds where human minds should dare not venture and encounter realities that even the strongest of wills could never comprehend? Then point. And click.
Game suggestions:
Uninvited, Call of Cthulhu: Shadow of the Comet, Dark Seed, I Have No Mouth and I Must Scream, Shadowgate, Phantasmagoria, The 7th Guest, Mansion of Hidden Souls, Harvester, Clocktower, Sanitarium, The Legacy: Realm of Terror
Licensed Horror Games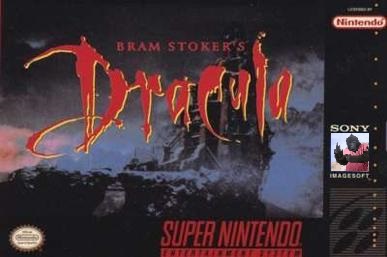 "Use the torch to light the fireplaces."
- Friday the 13th
We often rail against licensed video games, as if they were some kind of affront to existence. Not so, I say! In the days before survival horror became a legitimate offering on its own, licensed titles based on horror movies and franchises were sometimes the only way to get your fill of thrills. This was an era when an R-rated action or horror film could get both a Saturday morning cartoon and a complete toy line...as well as a breakfast cereal. I miss the rampant consumerism of my childhood. We should honor days long dead and gone.
Game suggestions:
Halloween, A Nightmare on Elm Street, Gremlins 2, Friday the 13th, Alien, Aliens, Alien 3, Bram Stoker's Dracula, Warlock, The Texas Chainsaw Massacre, Evil Dead: A Fistful of Boomstick, The Evil Dead, Sweet Home, Fright Night, Jaws, Attack of the Killer Tomatoes
The Golden Age of Survival Horror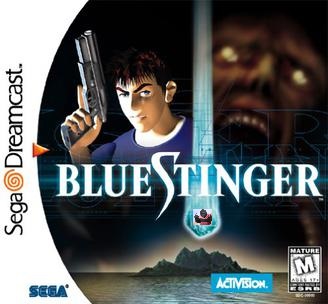 "Welcome back to the world of survival horror."
- Resident Evil
It's hard to say no to the classics. The Golden Age of the survival horror genre is framed entirely around Resident Evil, beginning with the 1996 release of the original and ending with the more action-packed Resident Evil 4's release in 2005. What followed was a sea change for the genre, but for a decade there, we ended up with games that not only presented horrific material, they actually fought us as players. Poor controls. Fixed camera angles. Limited resources, even for saving. Those were good days.
Game suggestions:
Resident Evil 1-3 (and Code Veronica), Silent Hill 0-4, Fatal Frame, Overblood, Dino Crisis, Martian Gothic: Unification, Illbleed, Alone in the Dark: The New Nightmare, Echo Night, Carrier, The Ring: Terror's Realm, Countdown: Vampires
Horror RPGs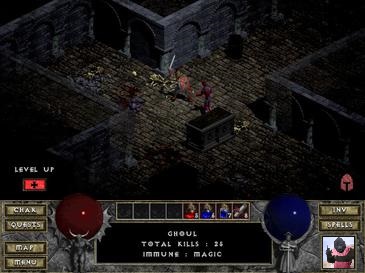 "Fools! Those who defile my home shall feel my wrath!!"
- Ichirō Mamiya
We have played RPGs several times so far this year. I see no reason to stop. But now I want you to bleed for those levels, make tough decisions about whether you should try to heal with limited resources or push on and hope, and consider if it was worth it to sacrifice a party member merely to see the next dungeon room. Can you survive?
I think not.
Game suggestions:
Parasite Eve, Gorky 17, Koudelka, Sweet Home, King's Field, Shadow Tower, Shadow Hearts, MegaTen, Ravenloft: Strahd's Possession, Ravenloft: Stone Prophet, Pathologic, Diablo
Warhammer 40,000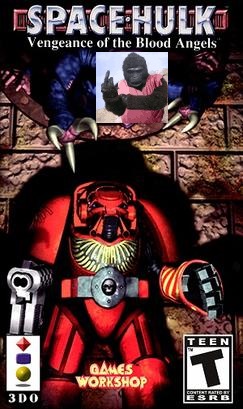 "Some may question your right to destroy ten billion people. Those who understand know that you have no right to let them live."
- Exterminatus Extremis
In the grim darkness of the far future, there is only war. And yet you cowards sit here and dither about as if strategy games do not exist. Well, now you will have to fall to your knees and pray to your god emperor to deliver you unto righteous glory. Select this option, and I shall be your commissar as you learn the ways of Eldar, of Chaos, of Ork and Tyranid...and then you annihilate them from whole worlds until we all can look across an empty universe and exclaim "EXTERMINATUS." All glory to the emperor!
Game suggestions:
Final Liberation, Space Hulk, Rites of War, Chaos Gate, Dawn of War, Fire Warrior, Squad Command, Space Crusade
RULES
You get to select two options. That's it.
You can choose once. There will be no changing of votes later.
The poll is up for a week. That is all.
Blood sacrifices are due on the first Thursday of the month.
You can rationalize your game choices all you want. But I am an angry god. If I dislike the games you choose to play, I'm deleting your posts or moving them out of TR. Why? Because I said so. Now, if you are
creative
and entertain me, I may allow some messing about...or not. It depends upon my mood that day. Why am I a jerk? Because I am an angry god. An angry, asshole god.
I only accept Visa.
There will be no complaining about my rules. See the angry, asshole god part.
I decide all ties.
Are you still reading this section? Go play a game!