I found this catalog in my basement a few years back, the back cover caught my eye because it had a Sega Genesis and Game Gear on it. Flipping through it, it seems to have EVERYTHING. All electronics like video games, TVs, computer, VCRs, CD players, car audio, telephones, answering machines, etc. It has just about everything else. Cloths, toys, cutlery, jewelry, bikes, etc. You name it, it's probably in there. It's absolutely fantastic to look through. The best part is when you see something you have or use to have.
I think this is it:
http://en.wikipedia.org/wiki/Consumers_Distributing
I've been meaning to scan it for you guys ever since I've found it. I decided to cherry pick some of the pages for now. Hopefully I'll have some time to scan other pages in the future. But for now, enjoy!
Front cover: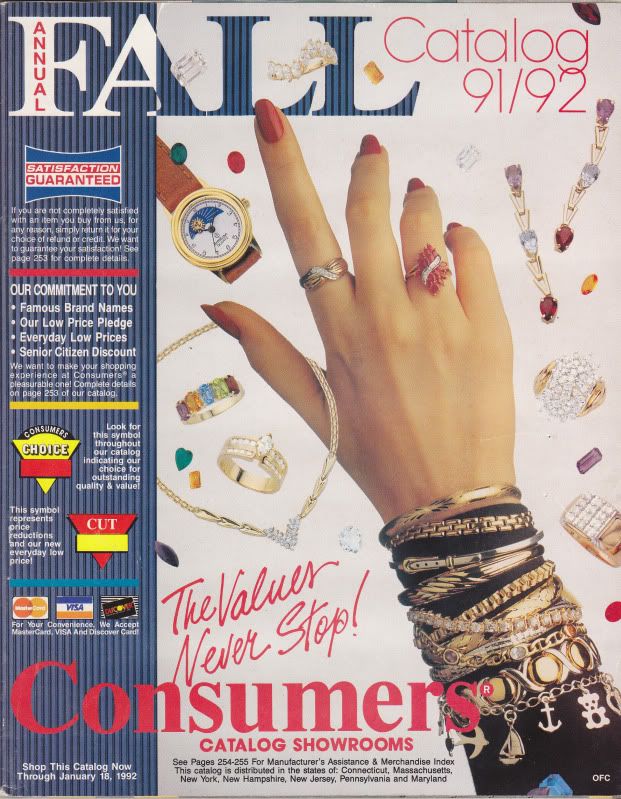 Back cover:
Inside back cover: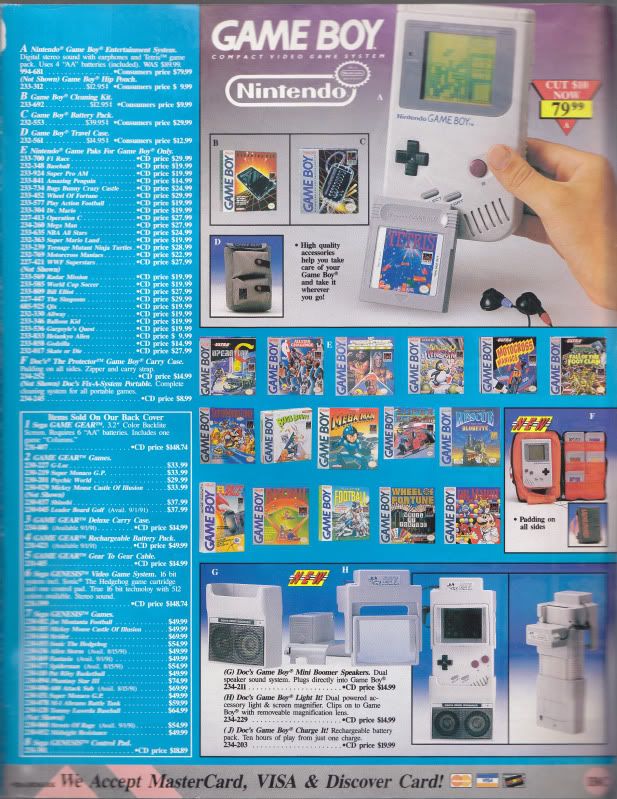 Last page: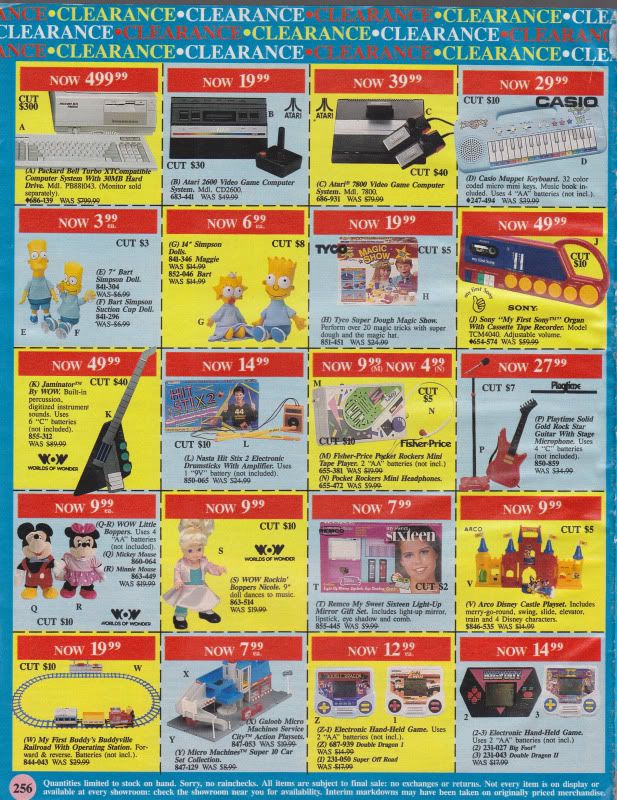 Page 207: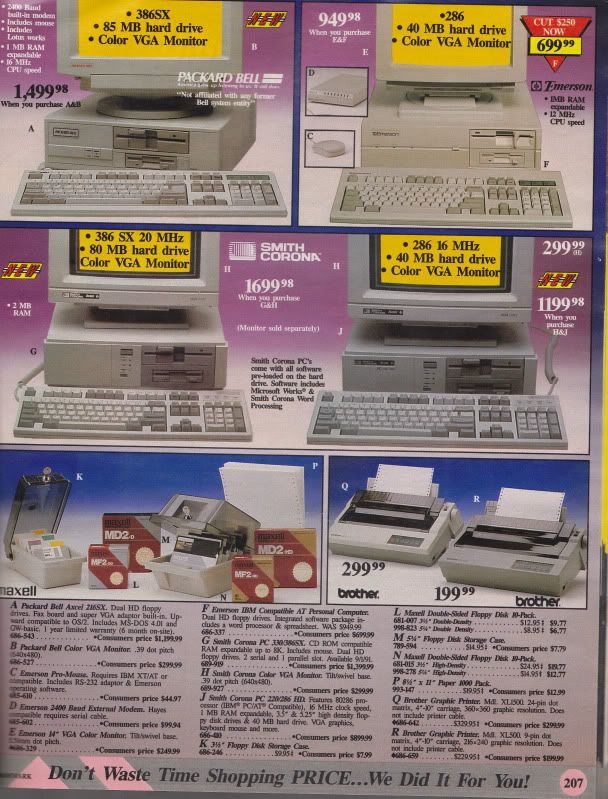 Page 208:
Page 209: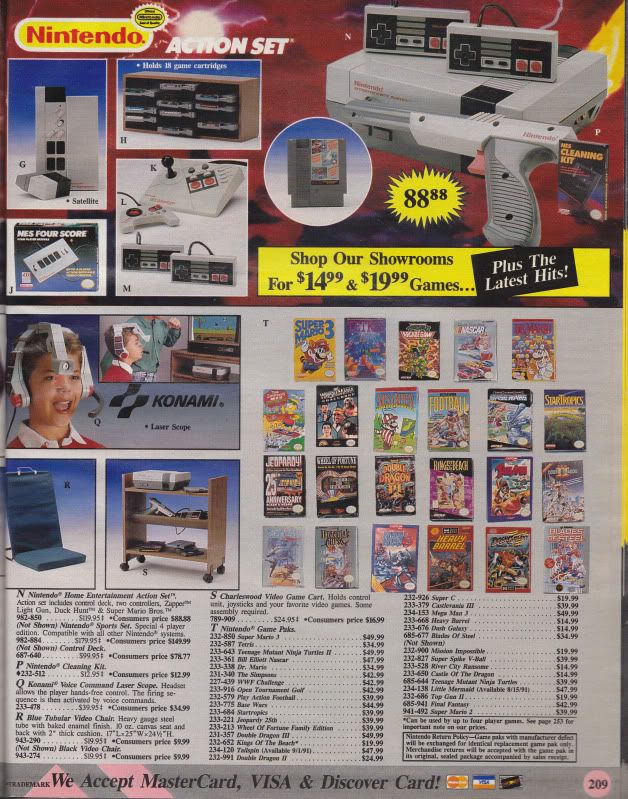 Page 248: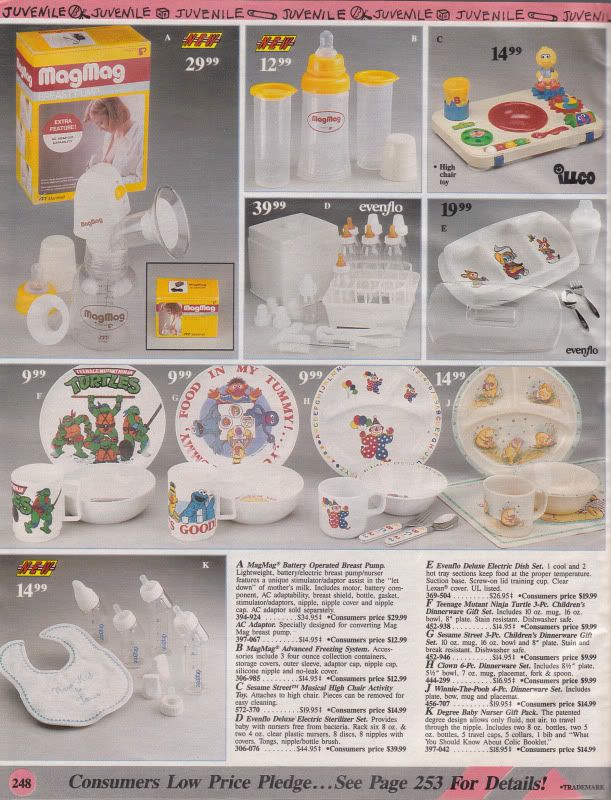 Those plate sets reminds me of a Zelda plate set that was posted recently. I remember having the Sesame Street plate, and I kinda remember having the TMNT plate too. Anyways, enjoy these few pages for now until I have time to scan some more. Now let's laugh at the price to performance of those computers!
edit: Didn't realize that the resize would make the small print hard to read. I'll try and re-up them later with a higher resolution.