Hello. I thought I'd show you guys my game room. It's mostly Japan region stuff because I lived in Japan for a long time and when I was a kid most of my gaming stuff came from Japan due to the business my family had.
I just want to start off with my first console (ignore the one in the background, I got that one much later). I got this Famicom in 1984. I was living in California but my parents were always in Asia for work. One of their business partners said this is the next big thing and they got me one. Keep in mind the NES wasn't out yet. Super Mario Brothers wasn't a thing. My first games I got with this were Excitebike, Donkey Kong, Xevious, and Popeye. All of my friends had Atari and when I invited them over to play this they were all in awe. Eventually the NES came out and everybody got that but I always had this. I always had to wait for someone in the family to send games since they couldn't be bought locally. Anyway, lots of memories with this. It no longer works but I'm never getting rid of it.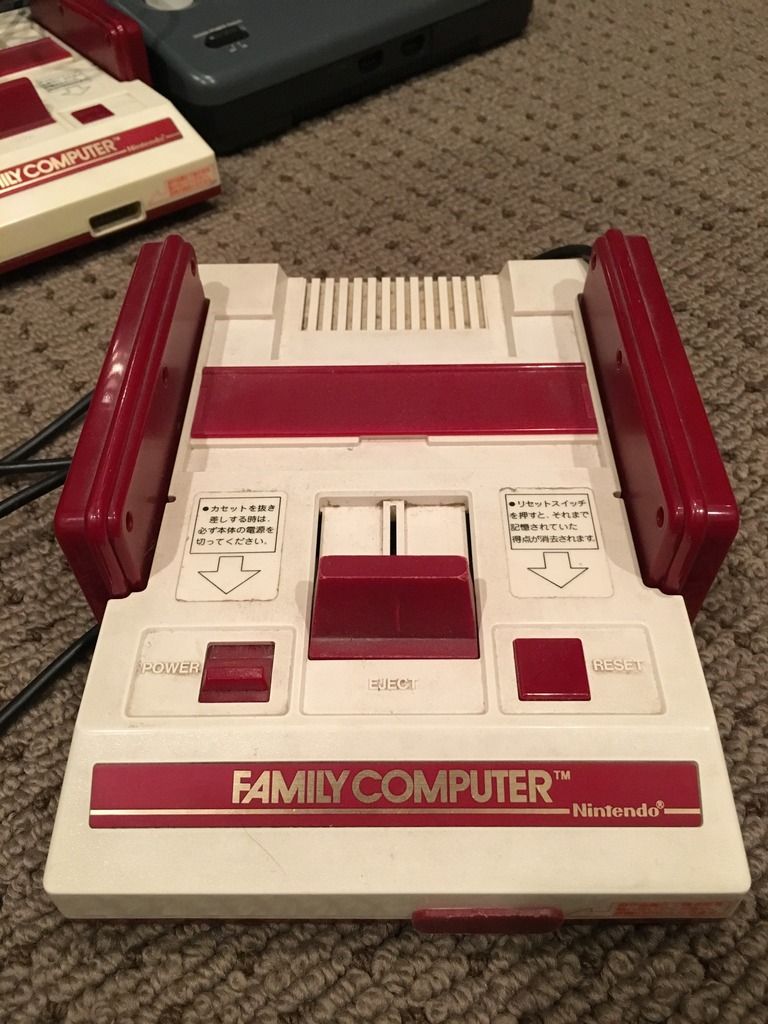 Here's the game room. It's 100% eBay-free and I am the original owner of most of the NA Genesis and SNES games. About 95% of the JPN games were store-bought by me in Japan and not bought online. Sorry of some of the pics are blurry. I didn't realize until I uploaded them. Too lazy to retake the pics.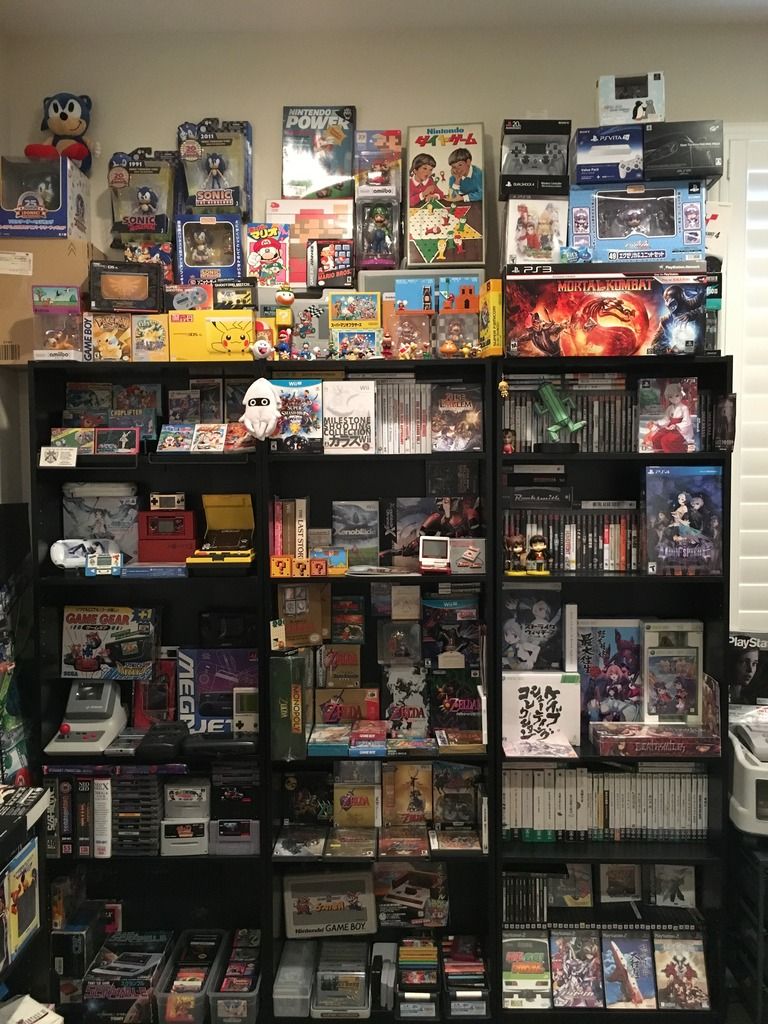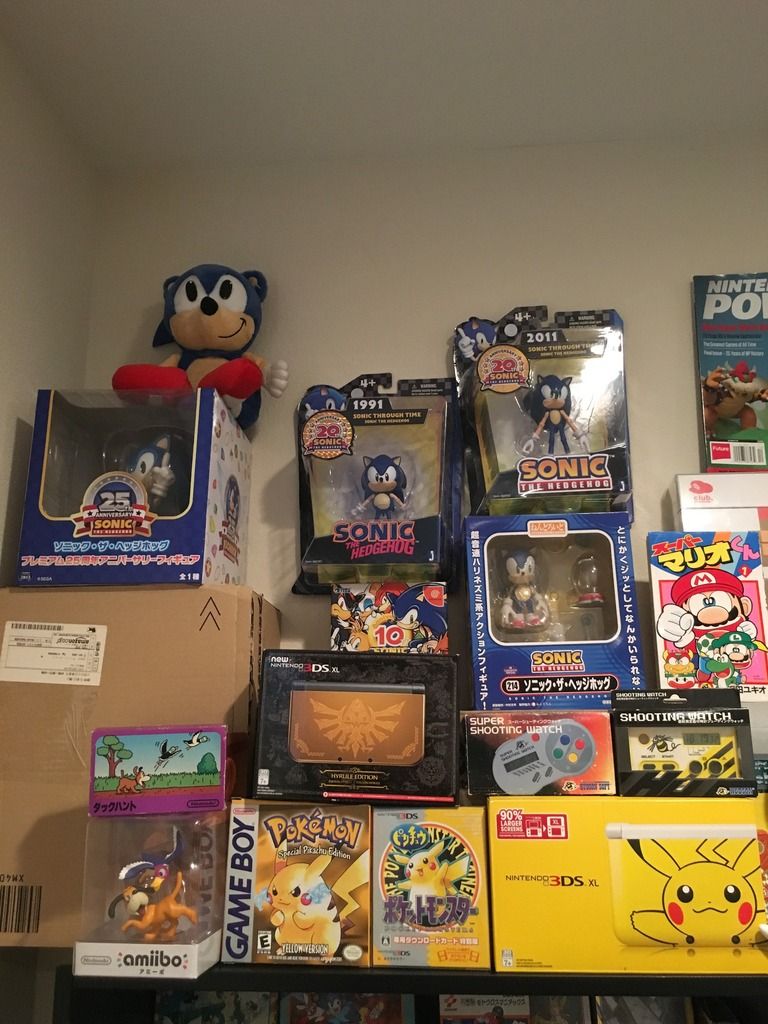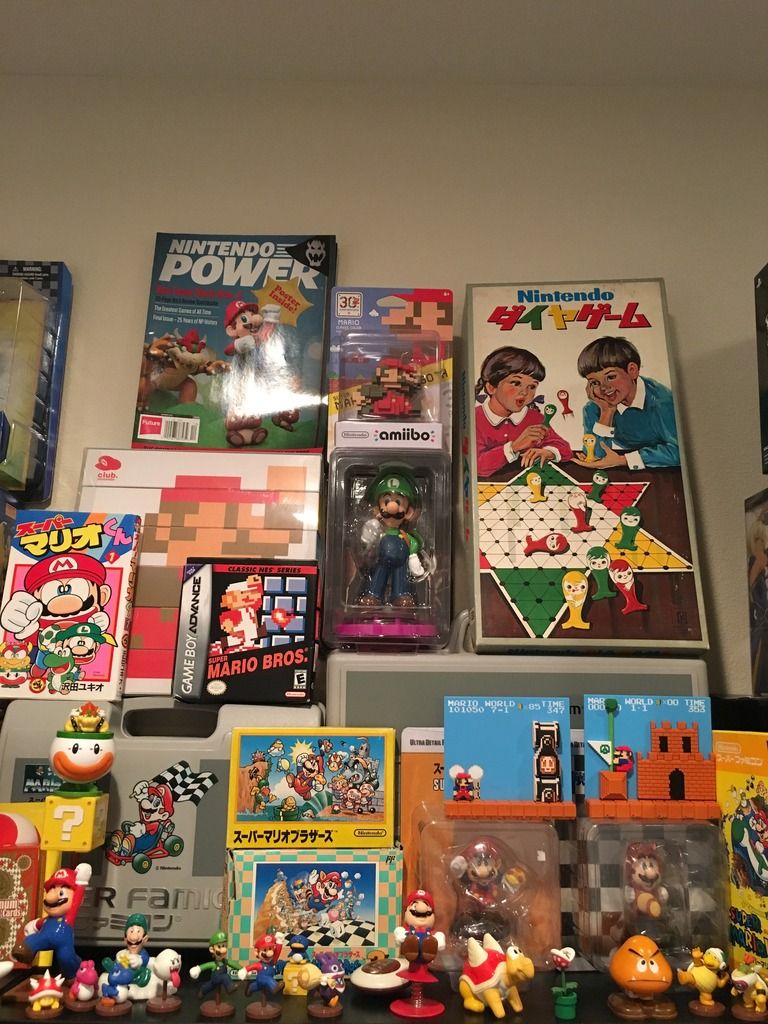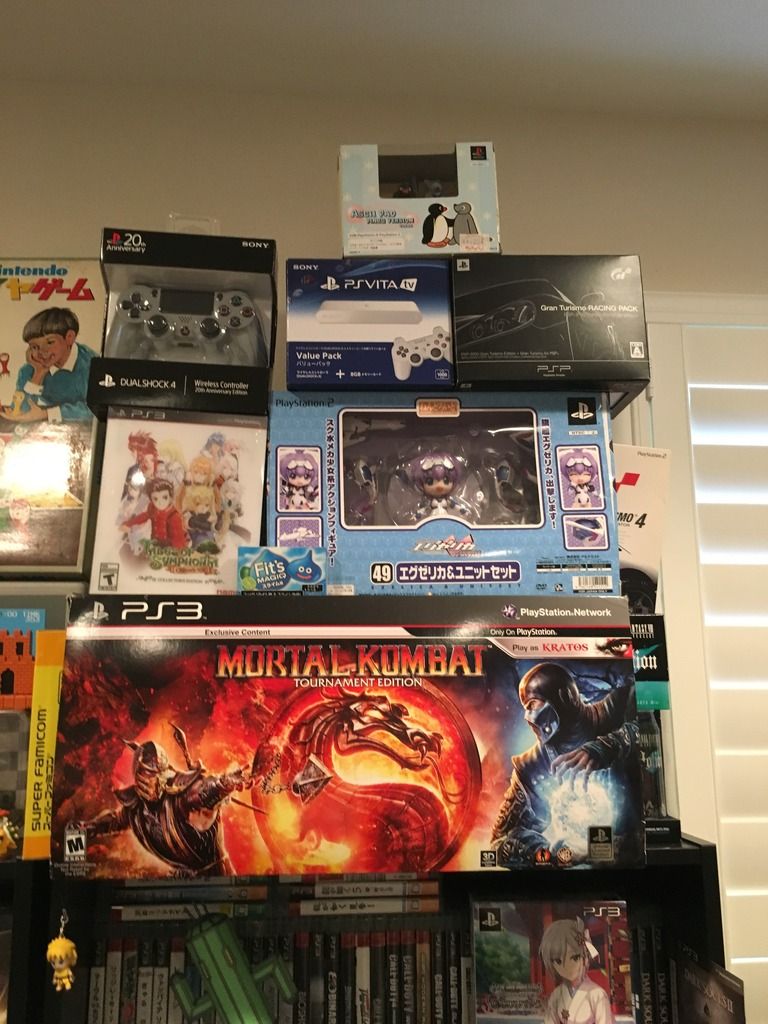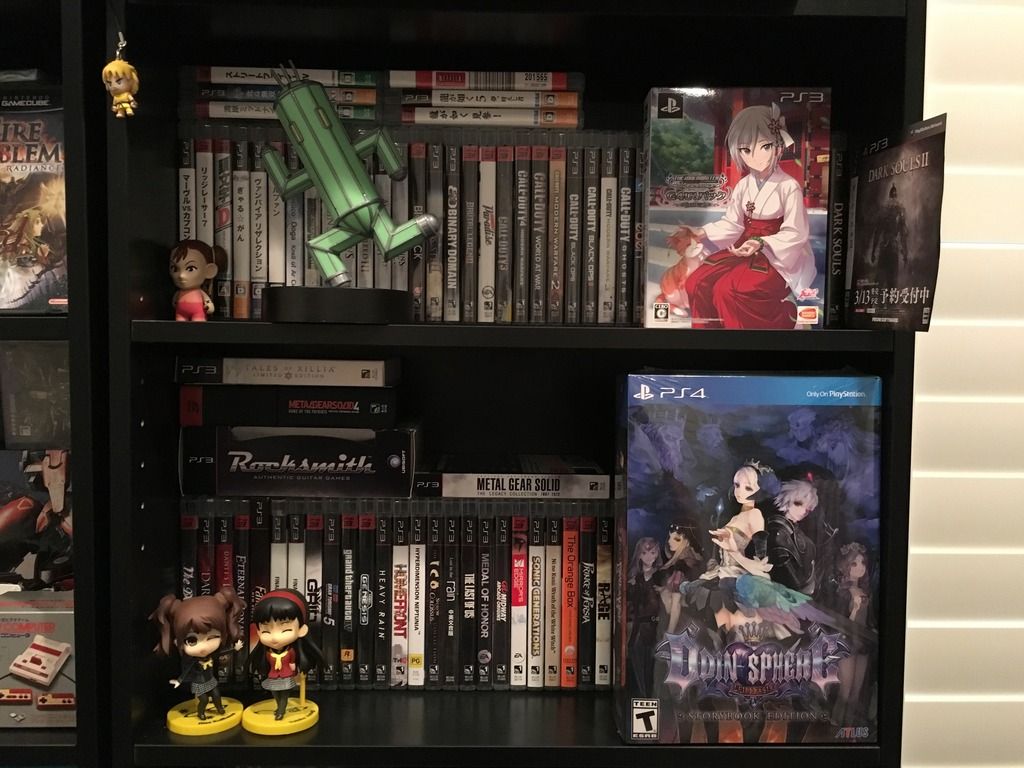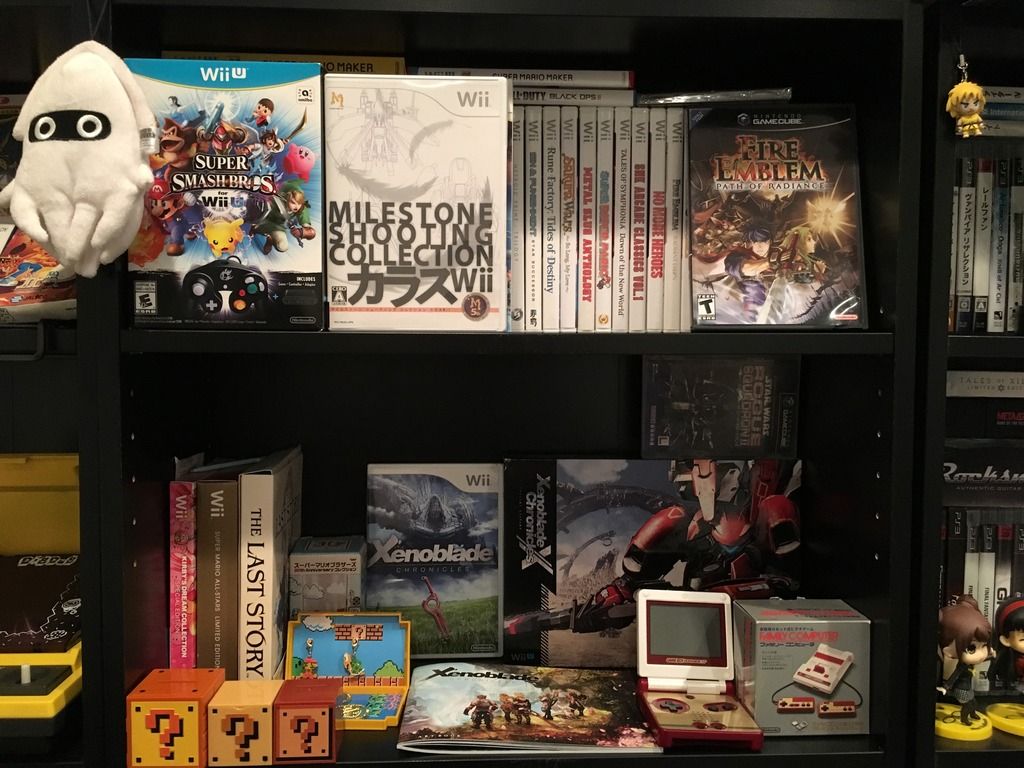 In the upper left there is a member's card for Knight's Video Games.
That is where I got all of my games from 1991 to 1997.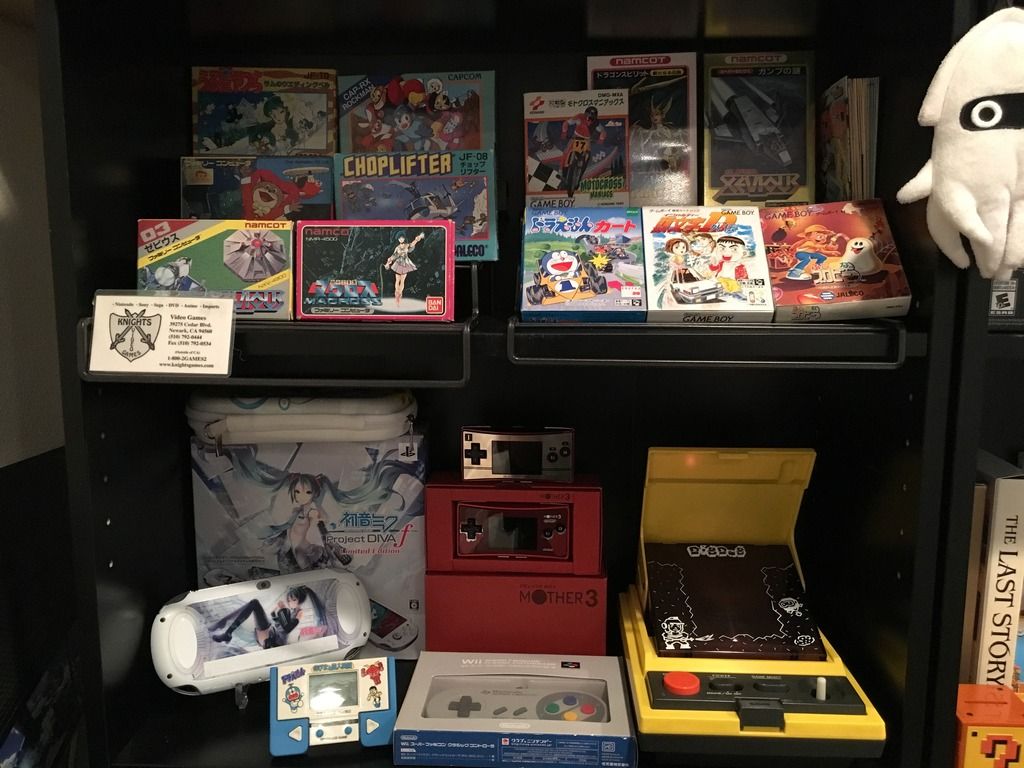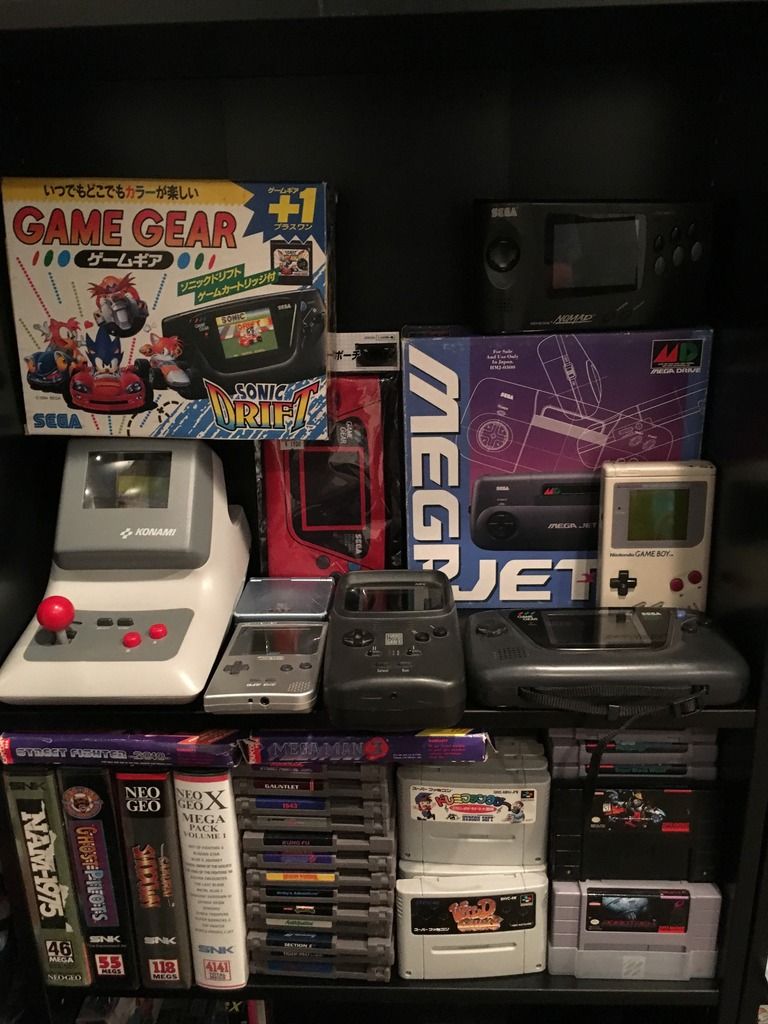 100% Complete XBOX 360 Shmup collection.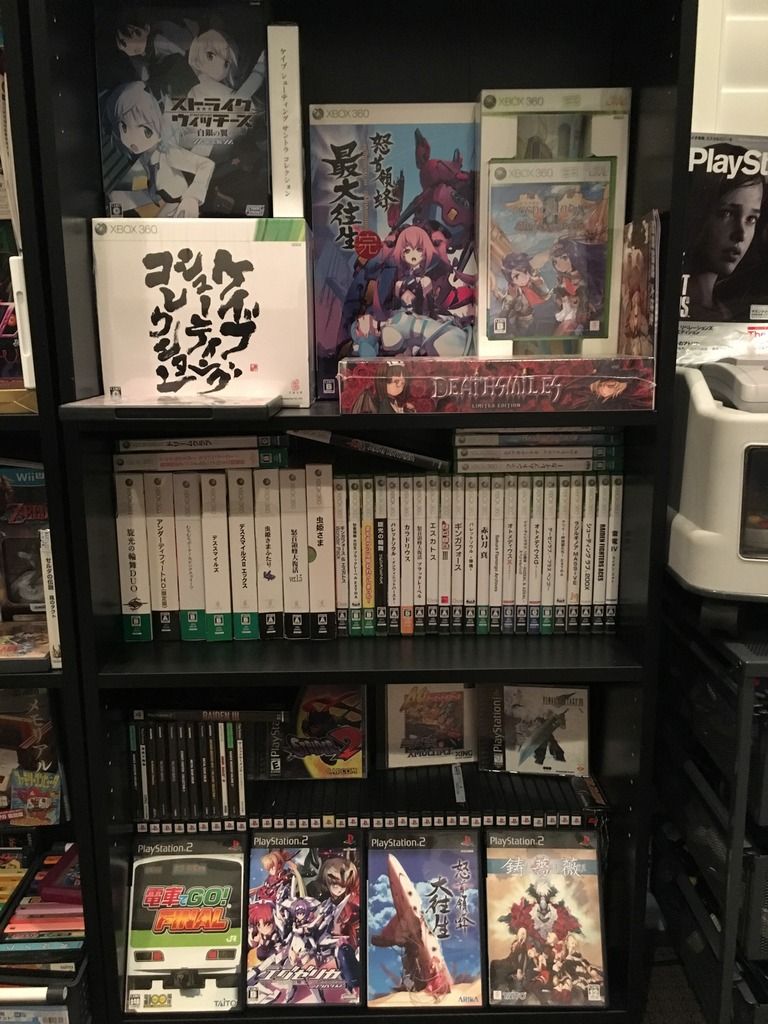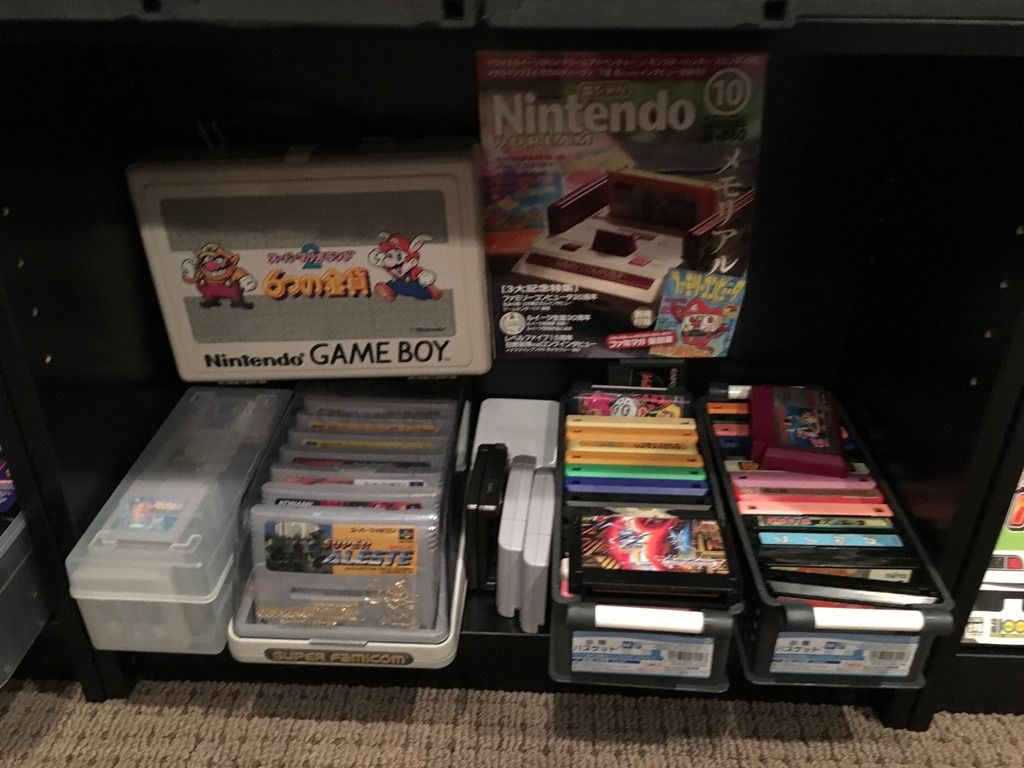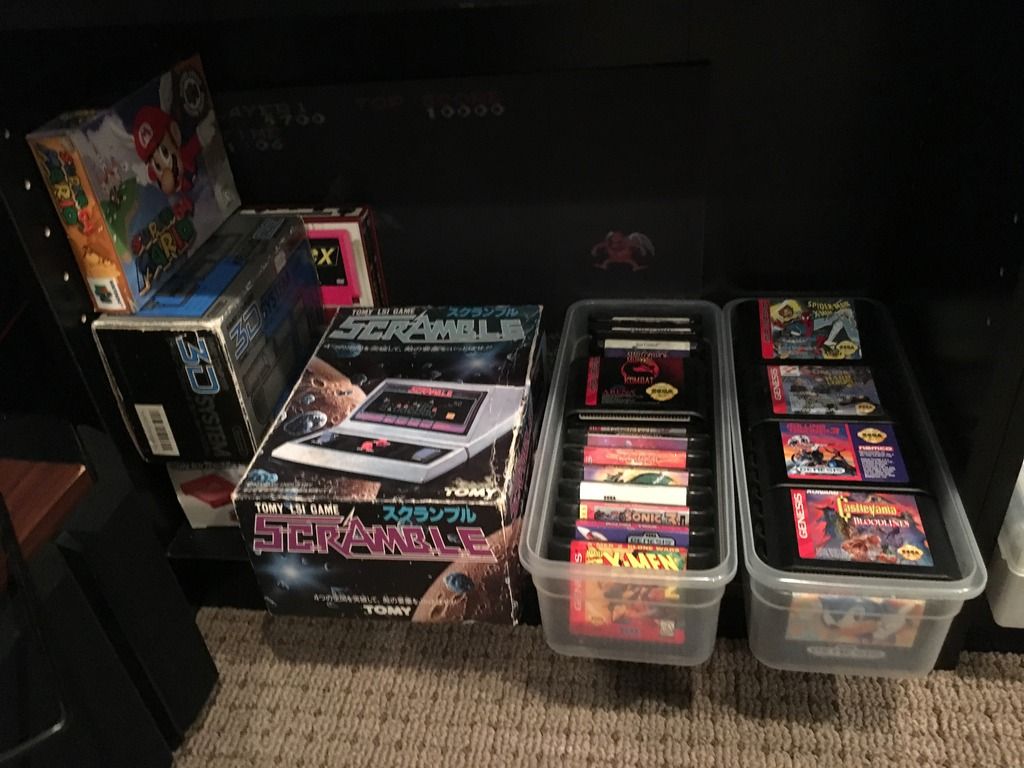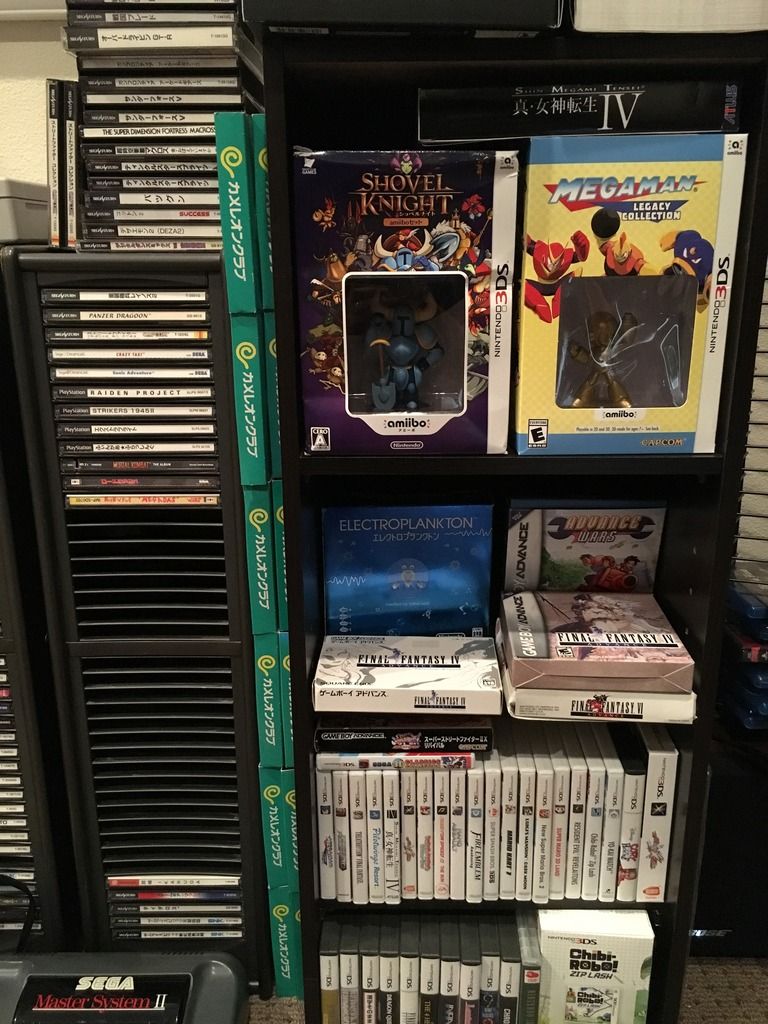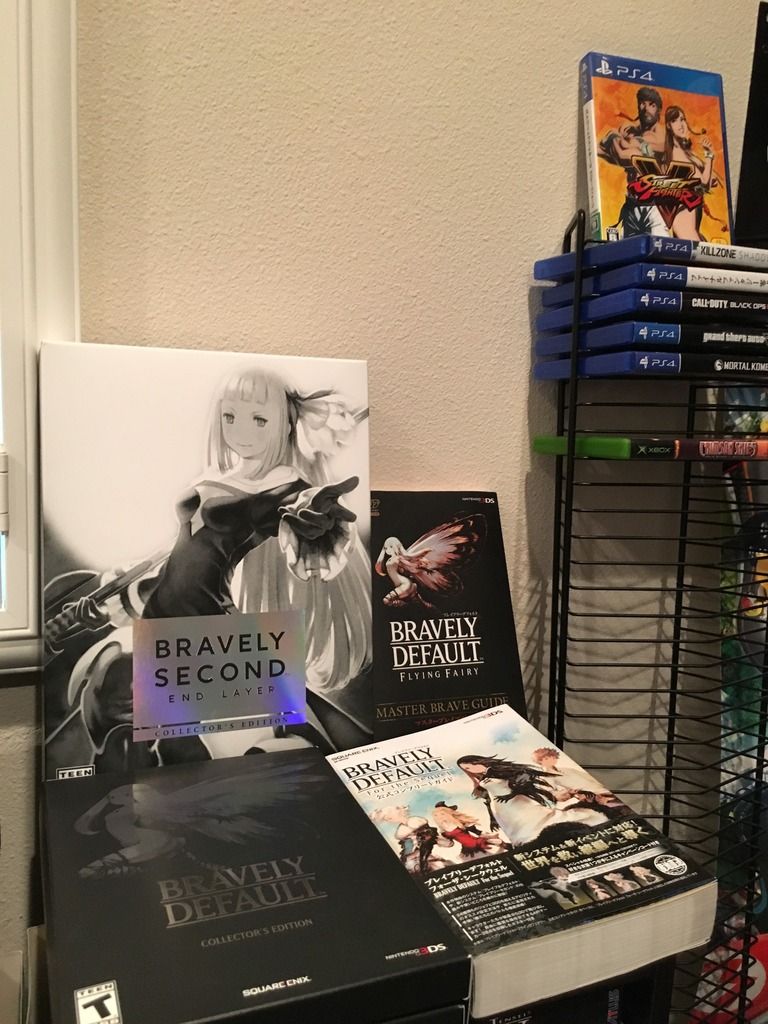 Almost complete Saturn shoot-em-up collection.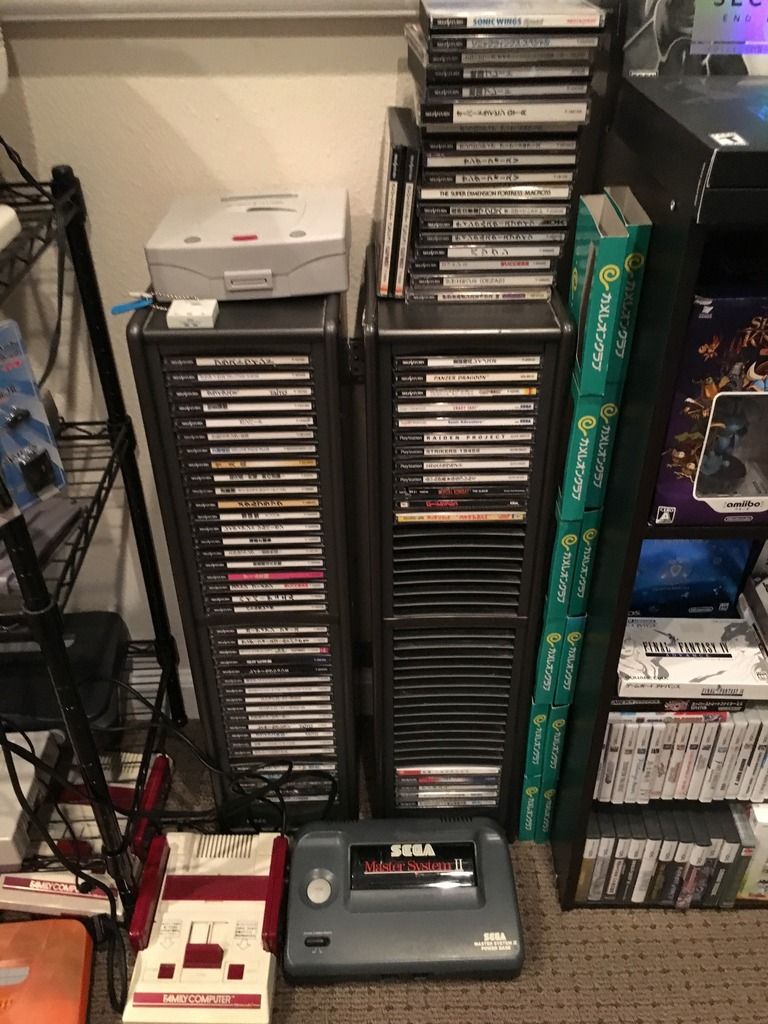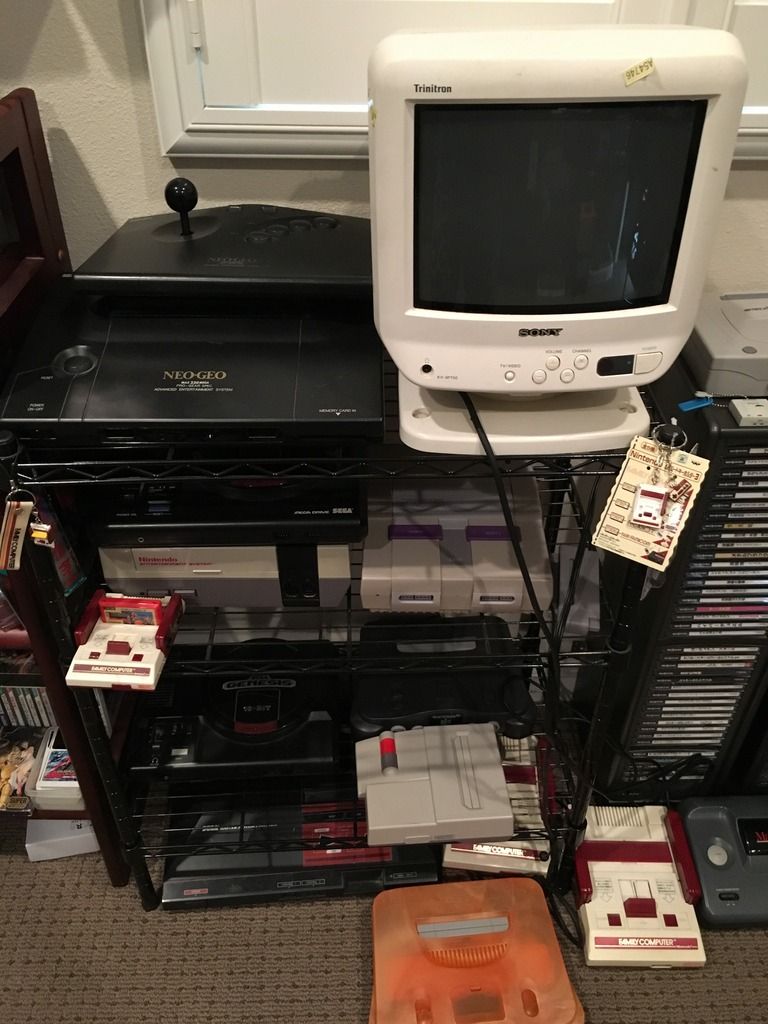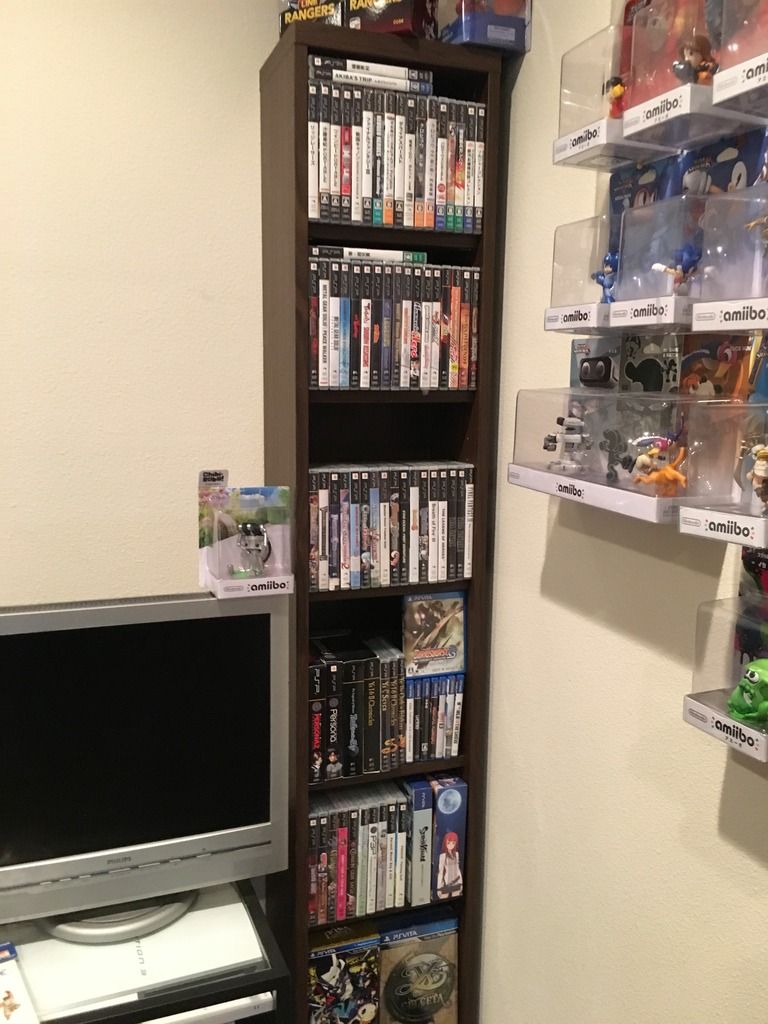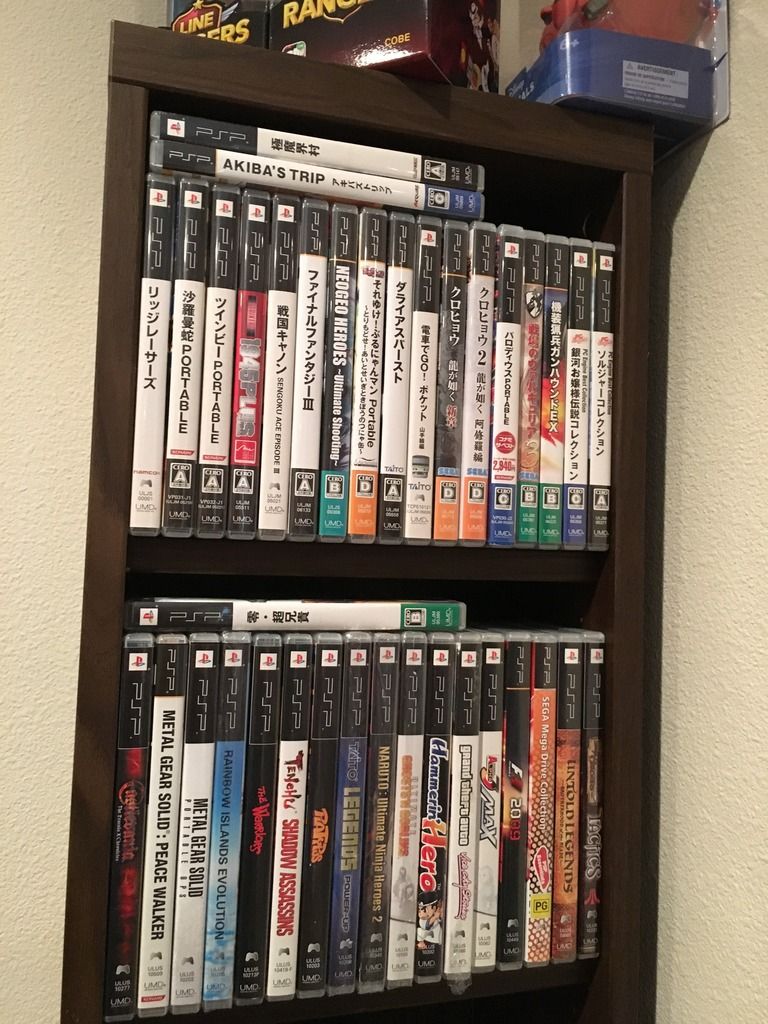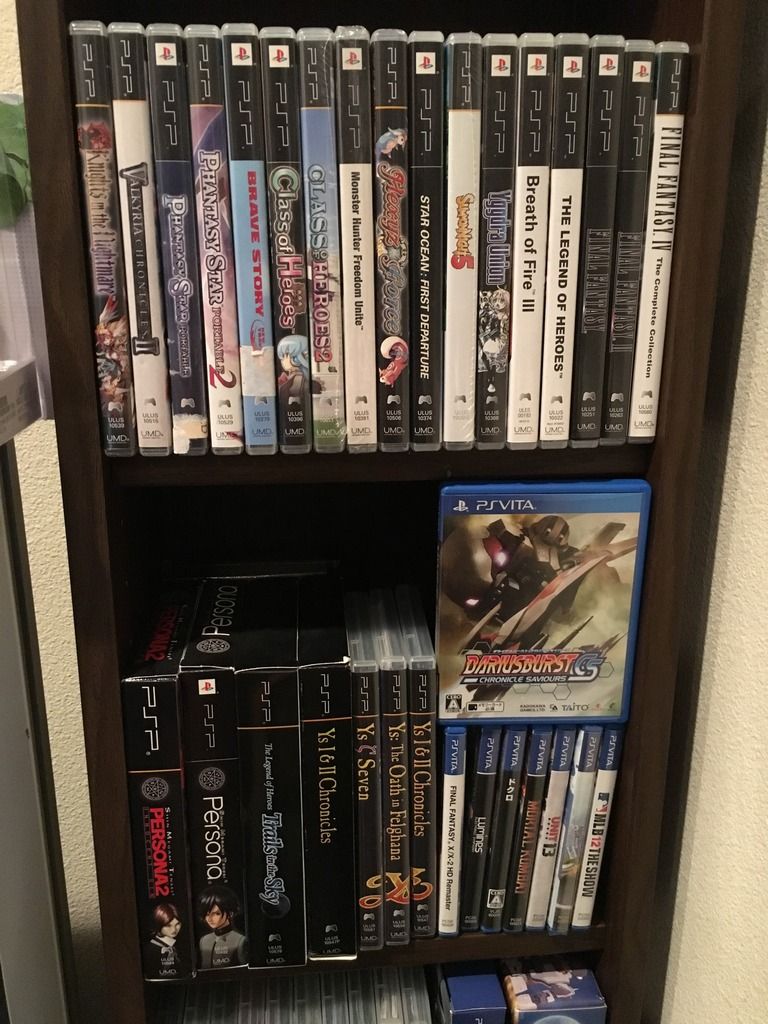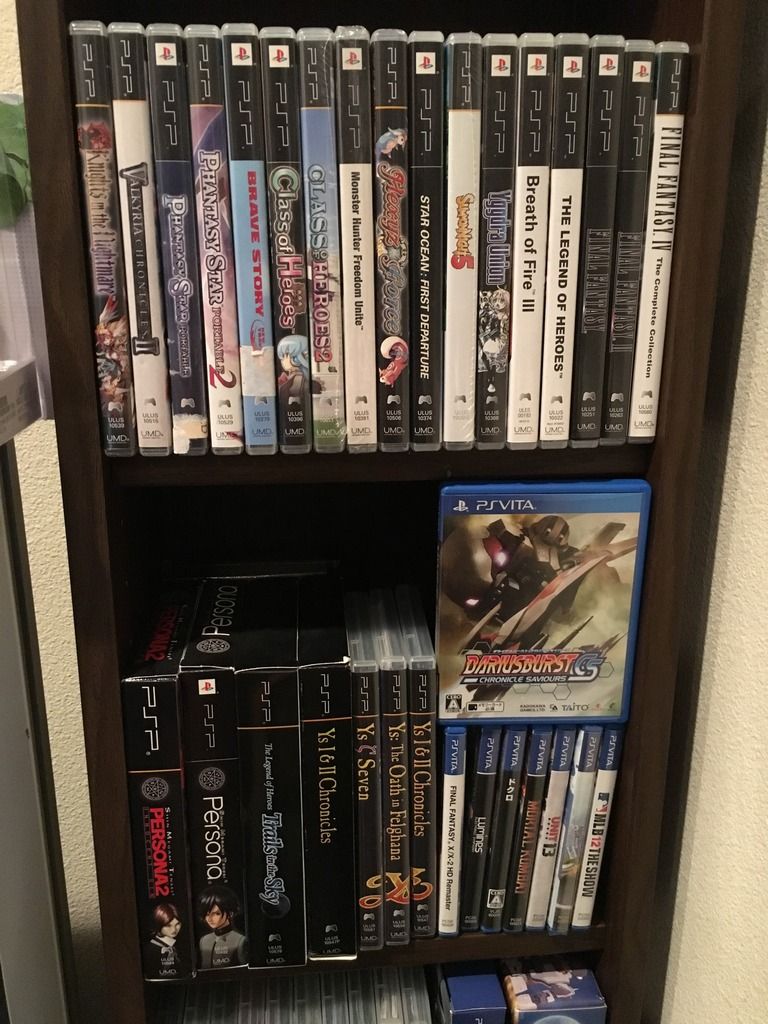 Emulation Station on the right.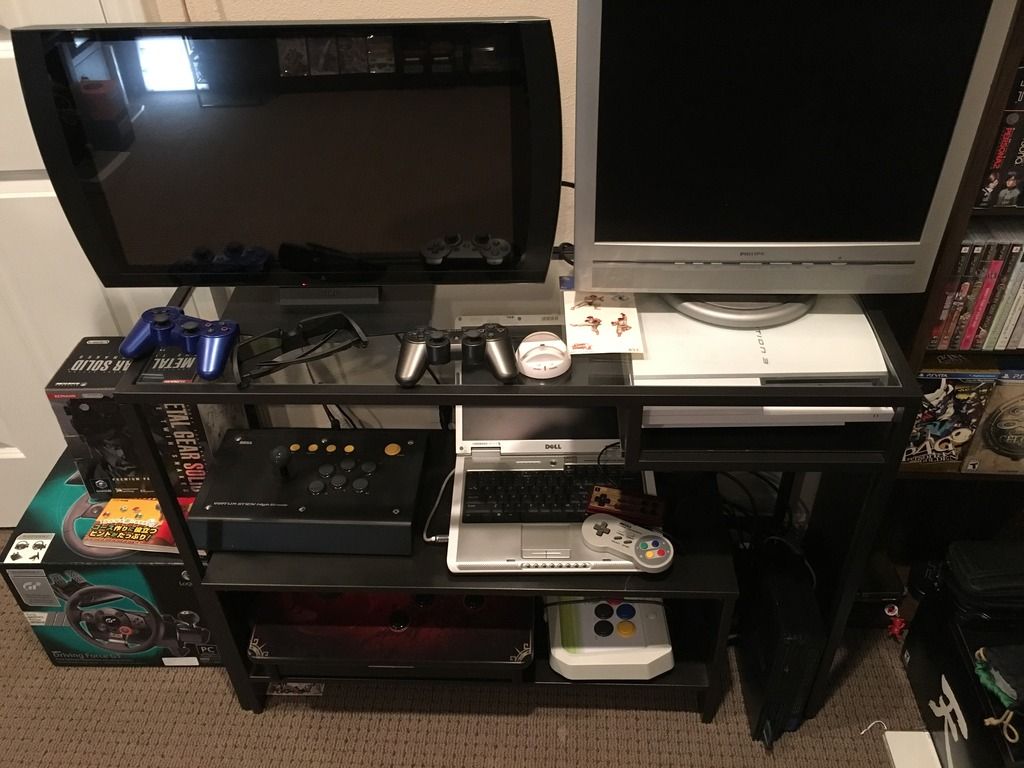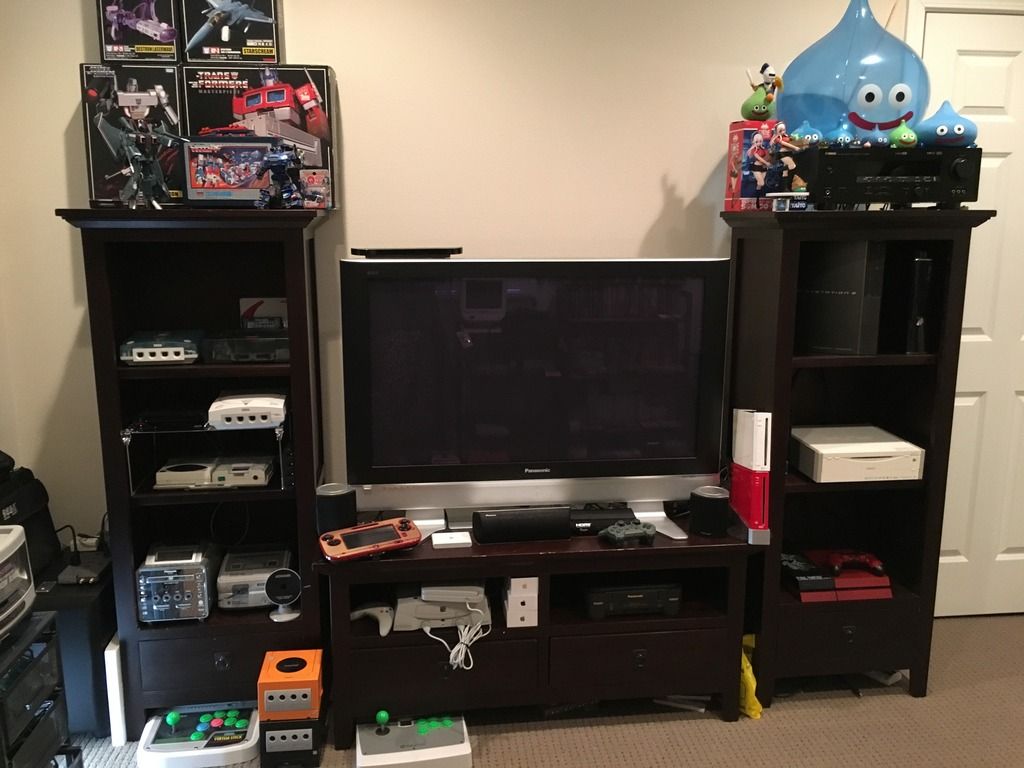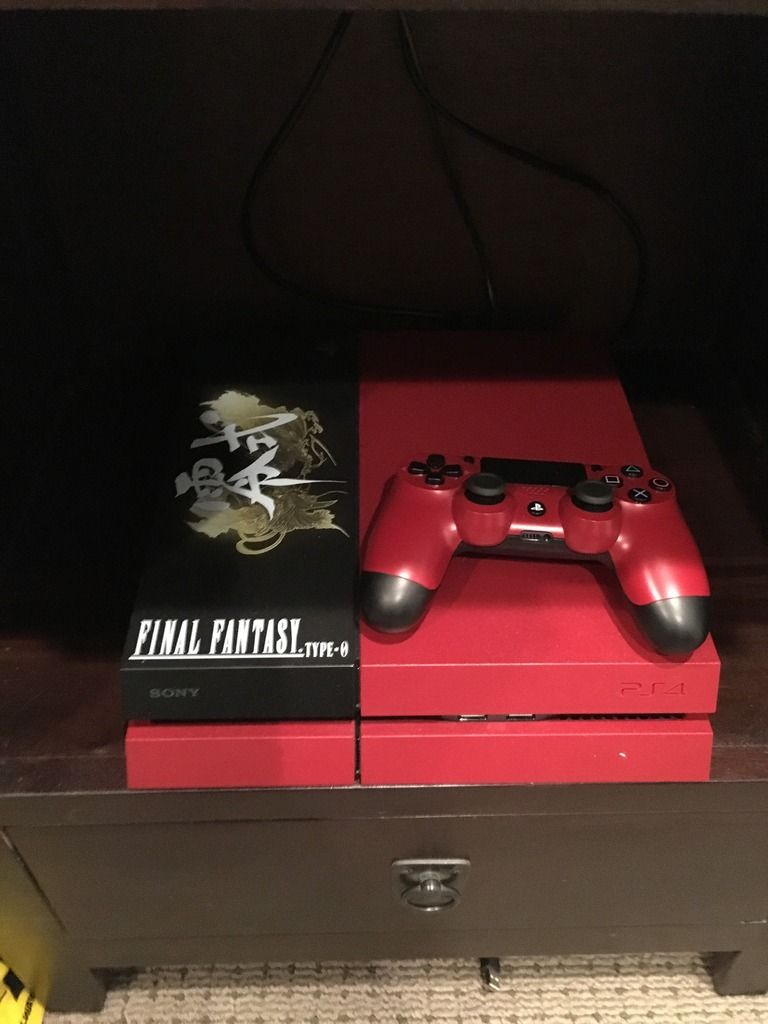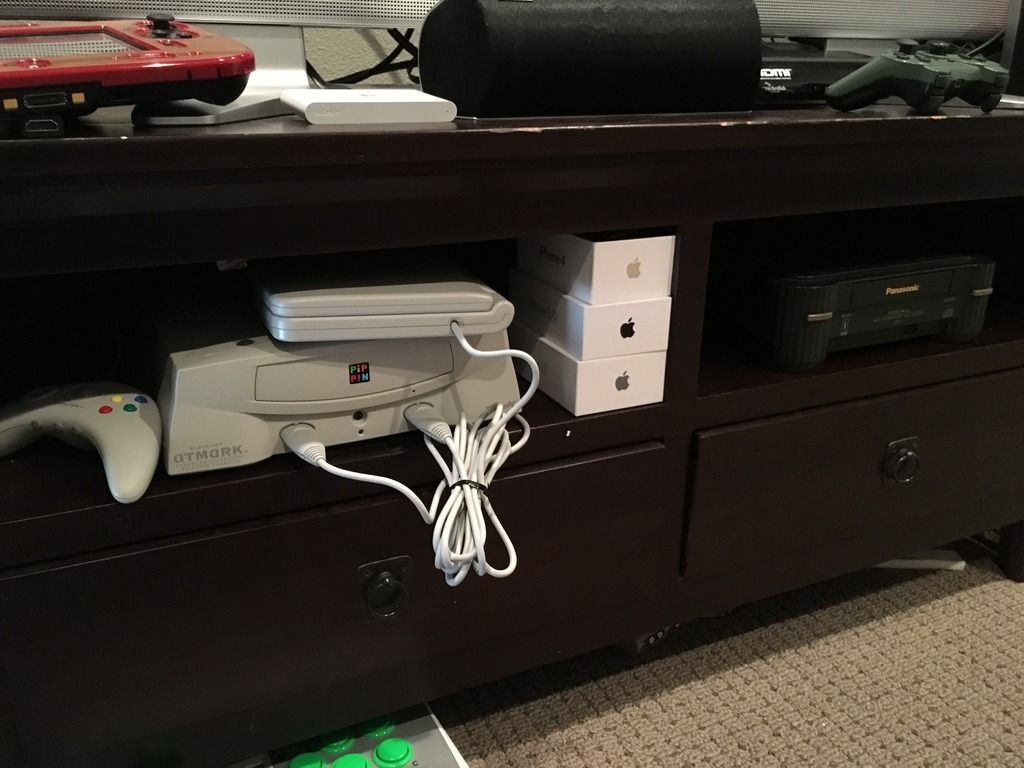 Apple Pippin keyboard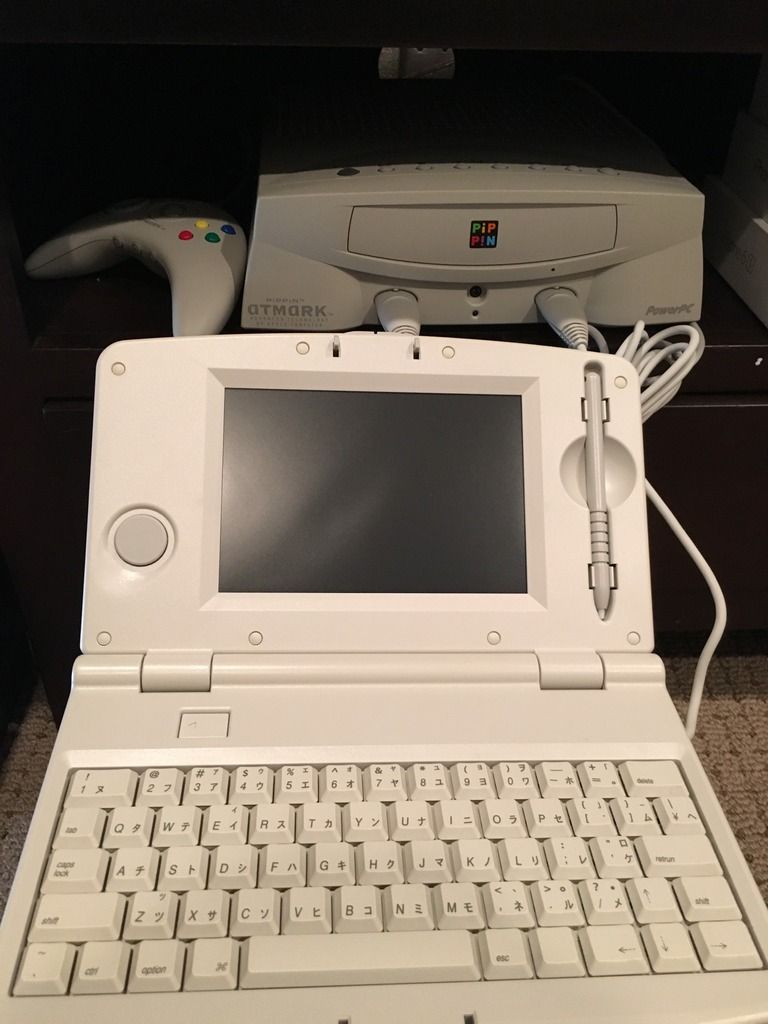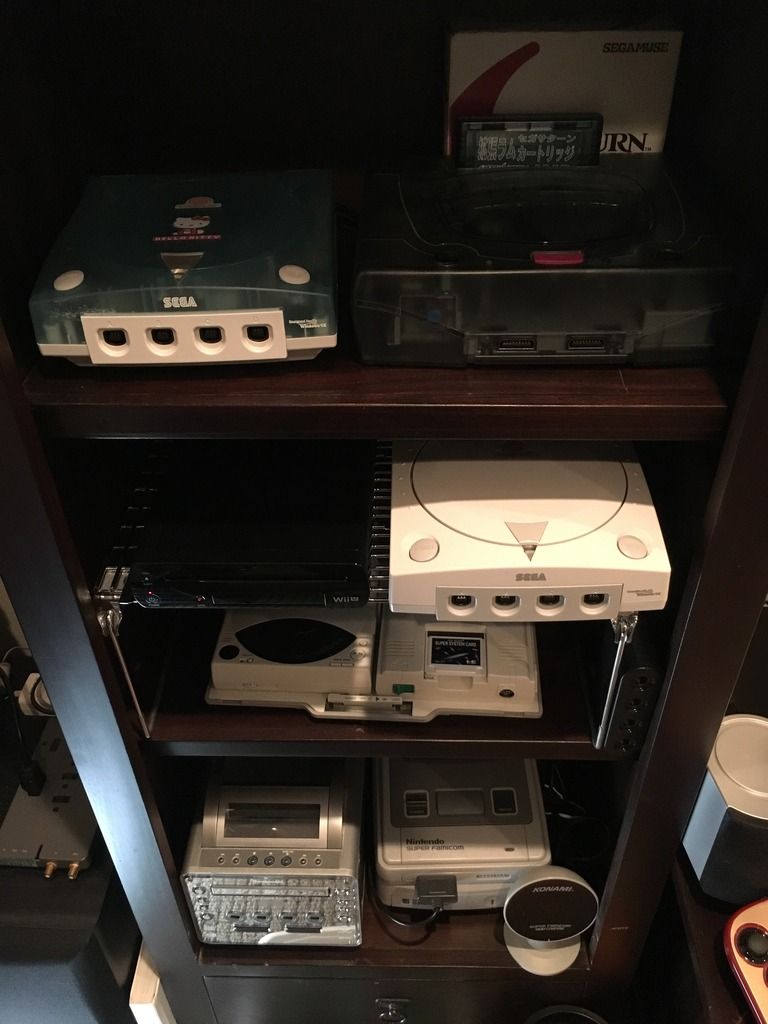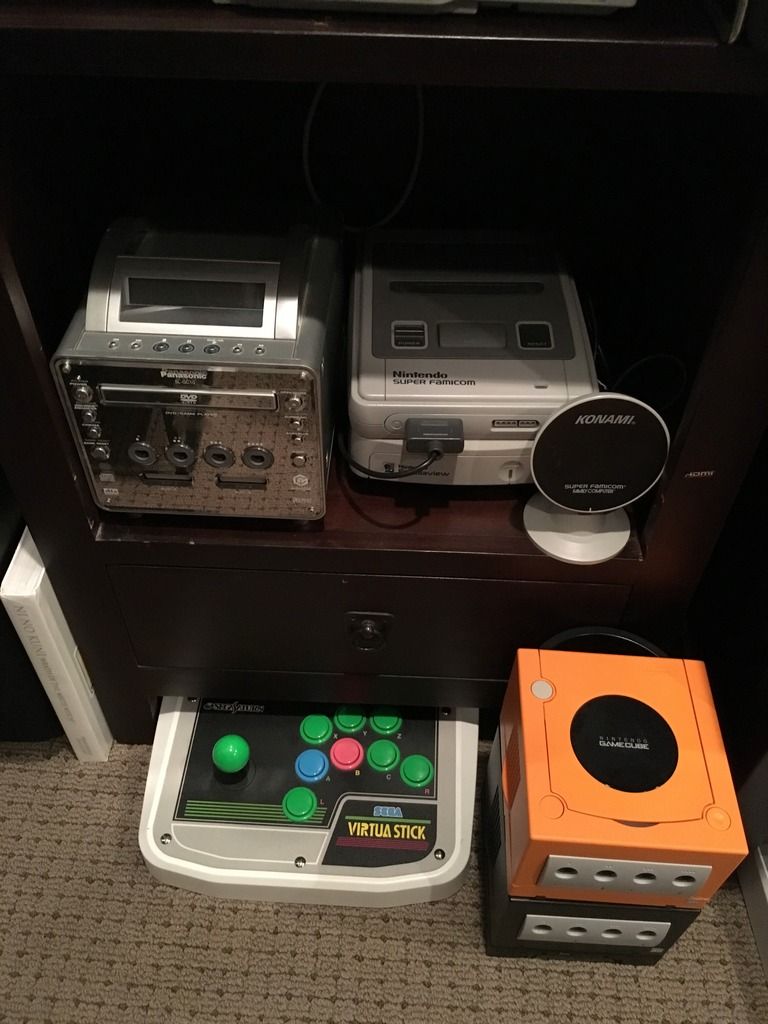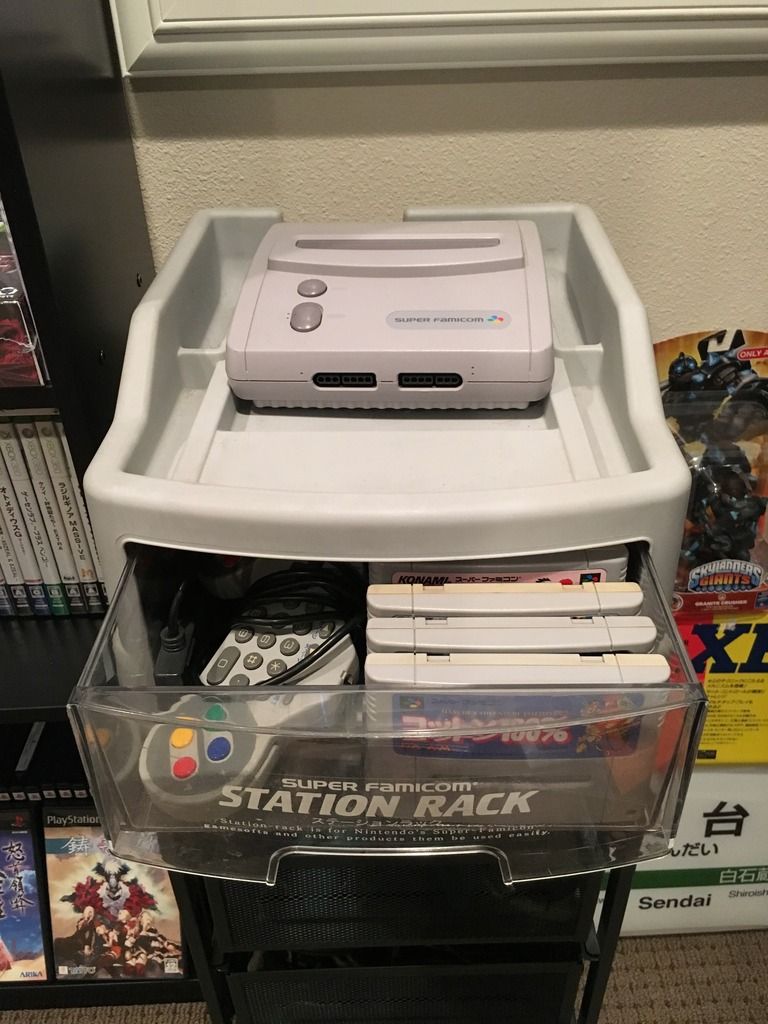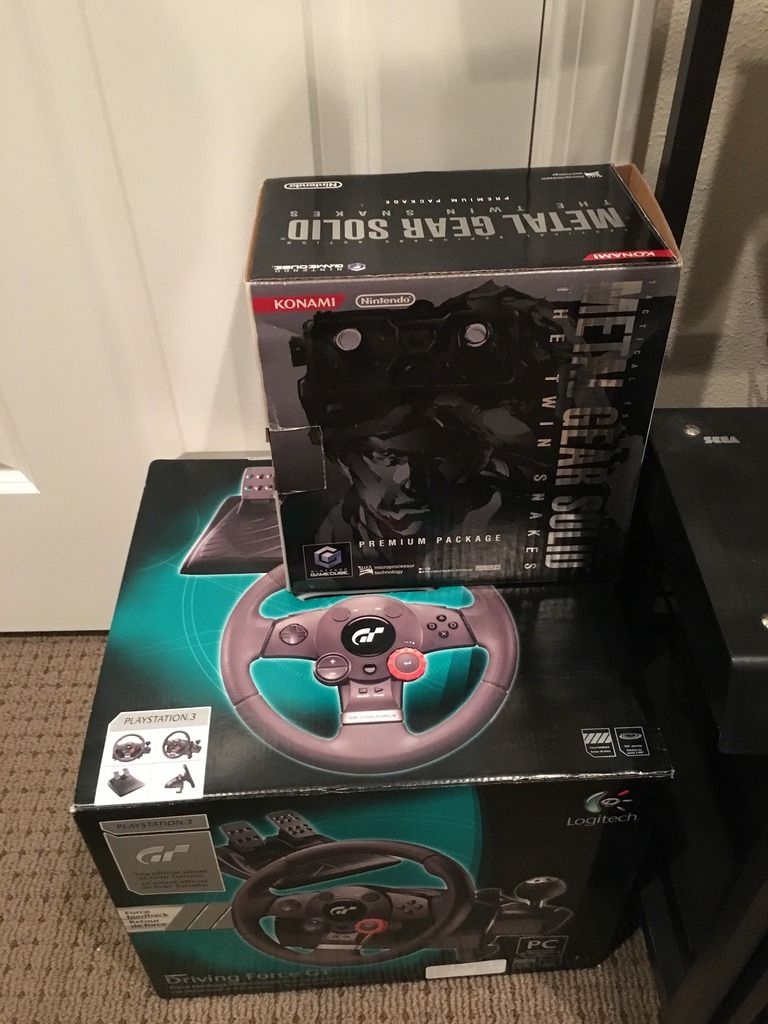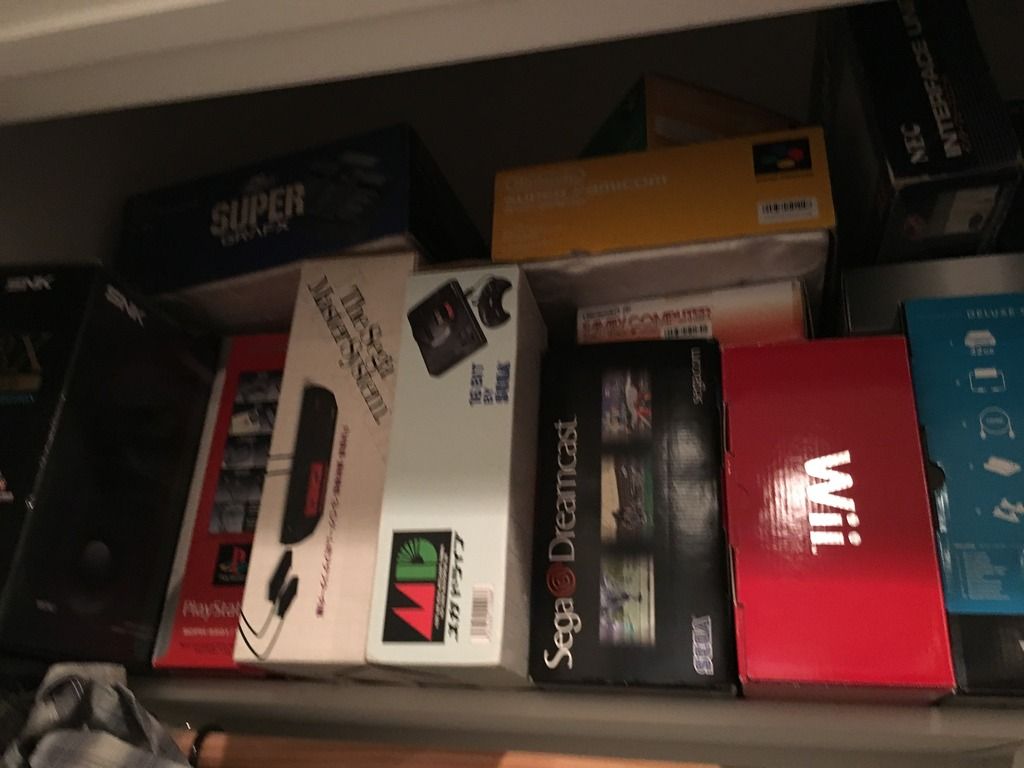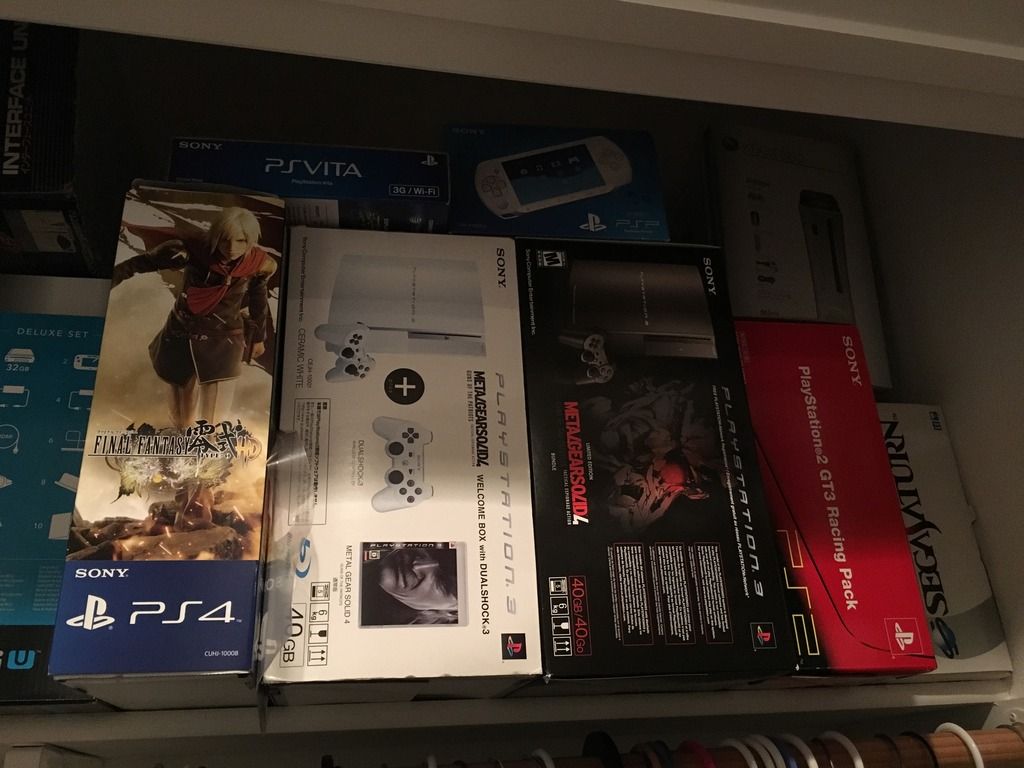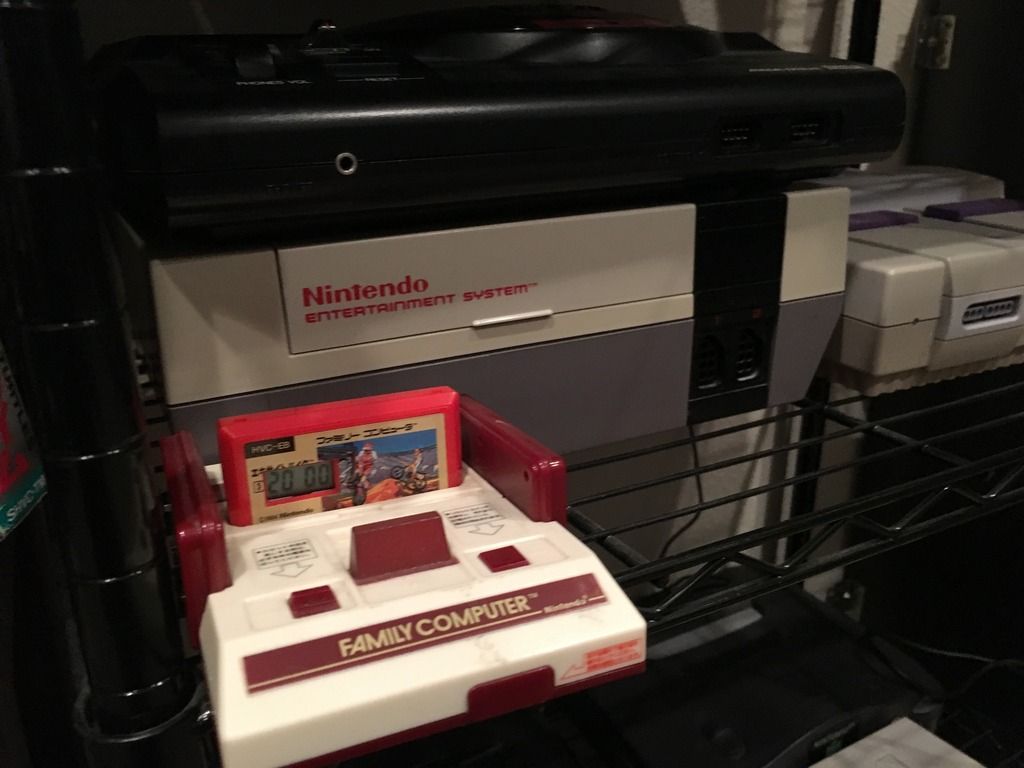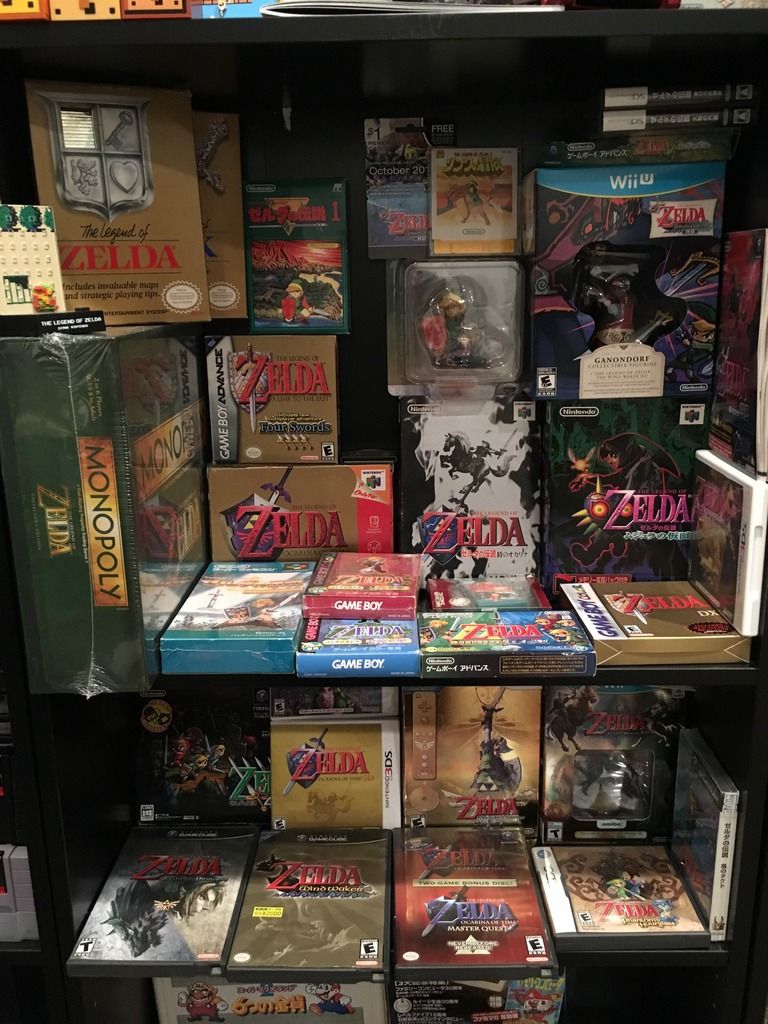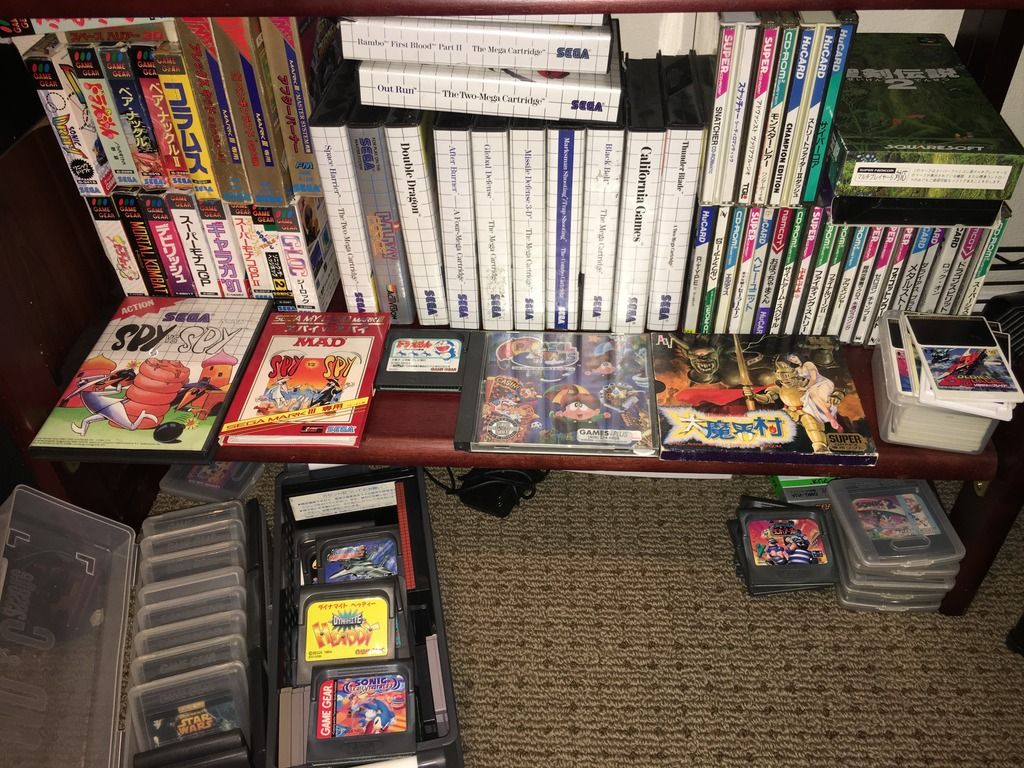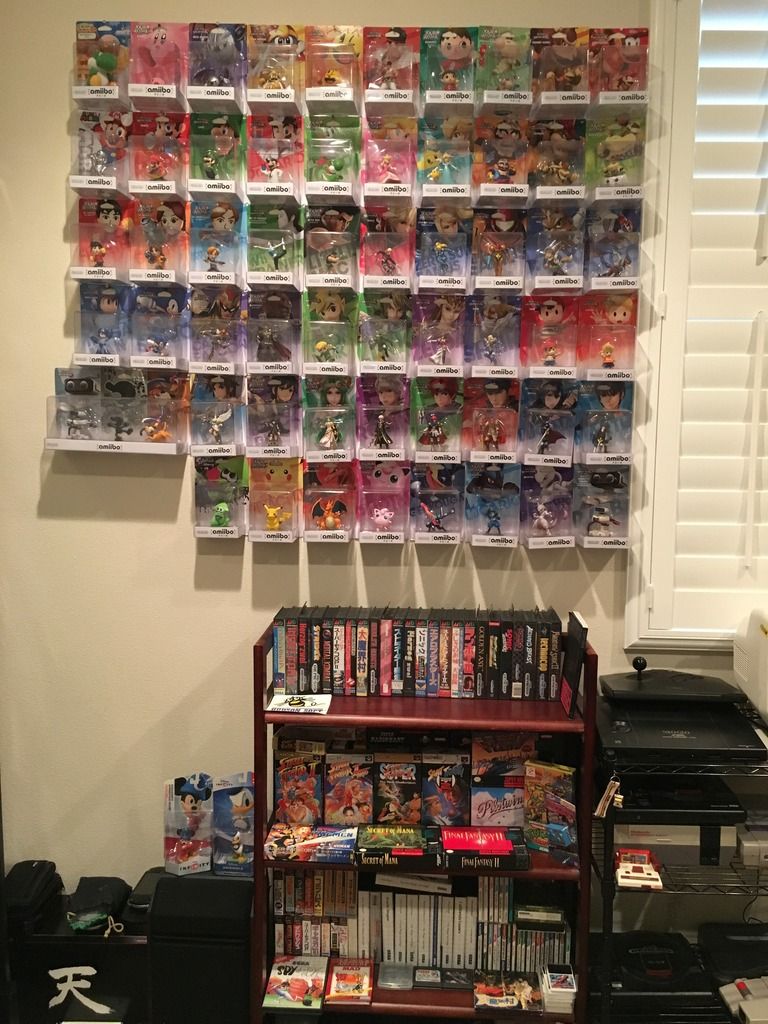 Closer look at XBOX 360 and Saturn shoot-em-up collections:
All 360 games are shoot-em-ups.