New house is built and media room is done!! ADDED VIDEO
Posted: Wed Nov 04, 2015 4:43 pm
Ok the room is my fortress of solitude...
420 sq feet, double sheet rocked and Sound board under that. I have my own 2 ton air unit running in the room and air purification to keep dust down.
Entry into room..
(trim was being touched up)
this rotates movie posters.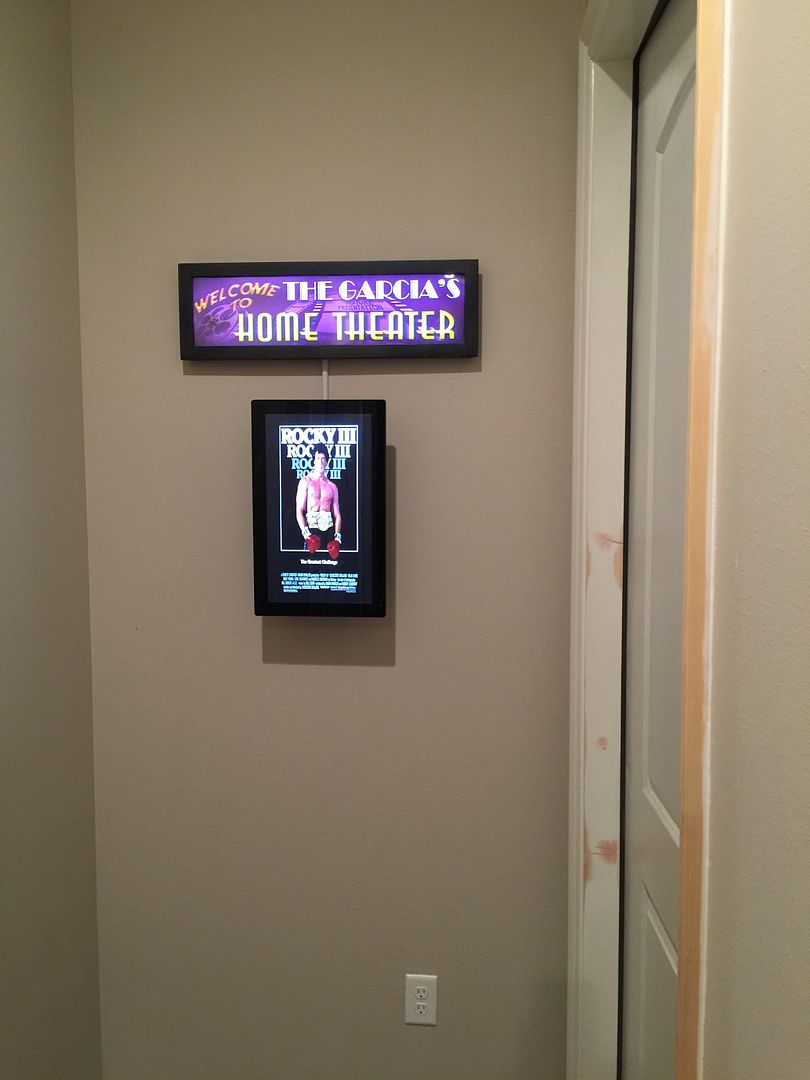 room is shaped like this but entry door is moved to the left side.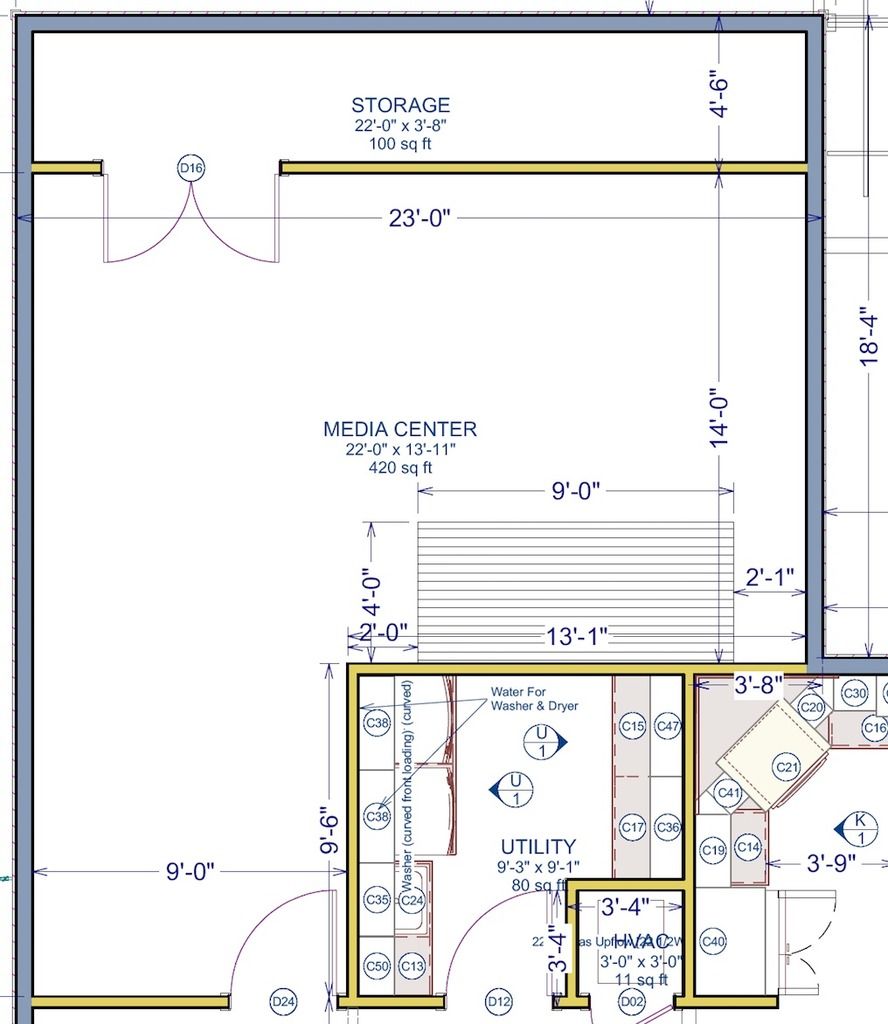 first thing you see when you walk in my custom Hyperspin machine. I love love love this thing. i wanted it modeled after a delorean . hence the light up DMC logo on front (which is actually from the DMC company in houston.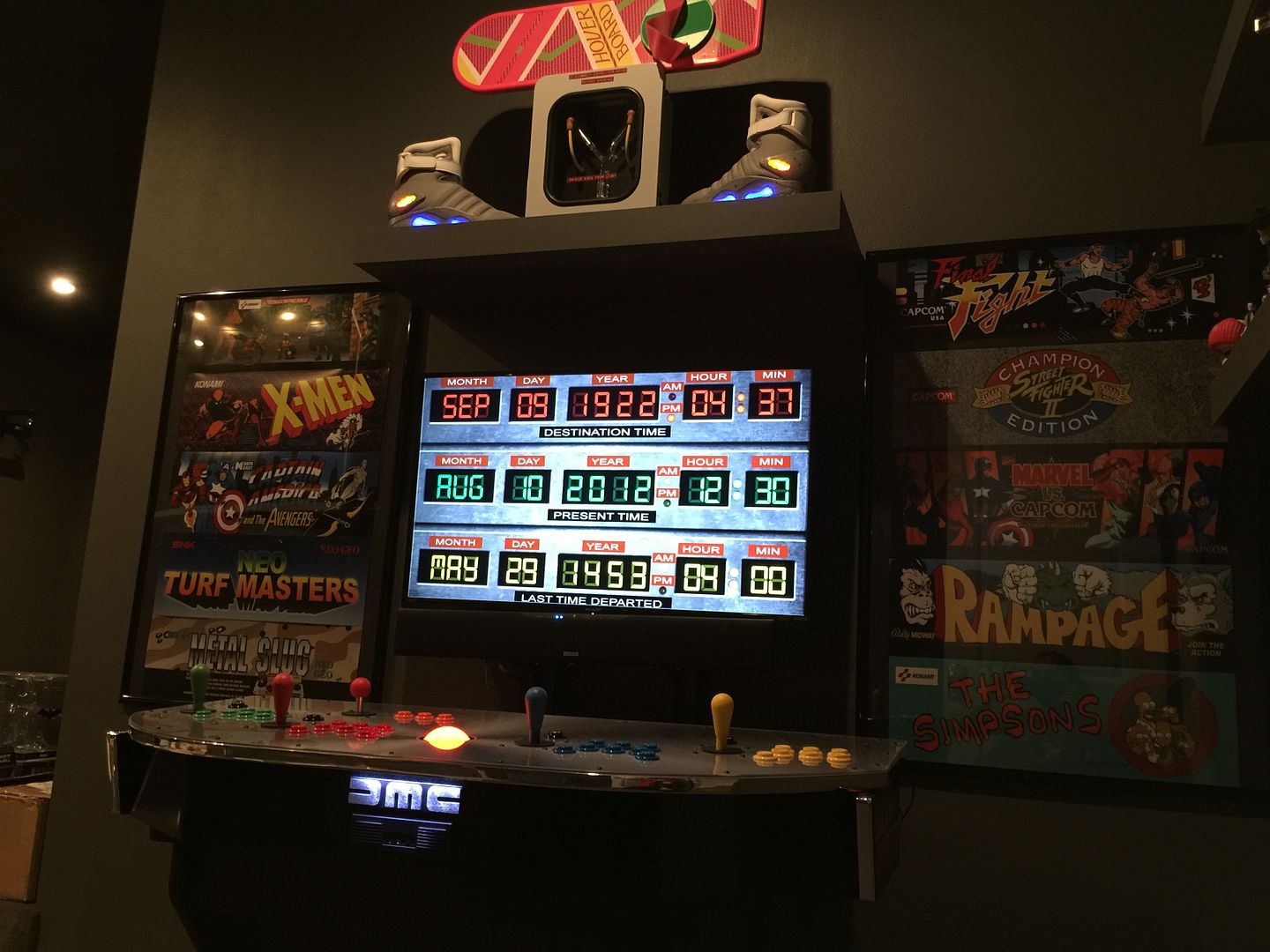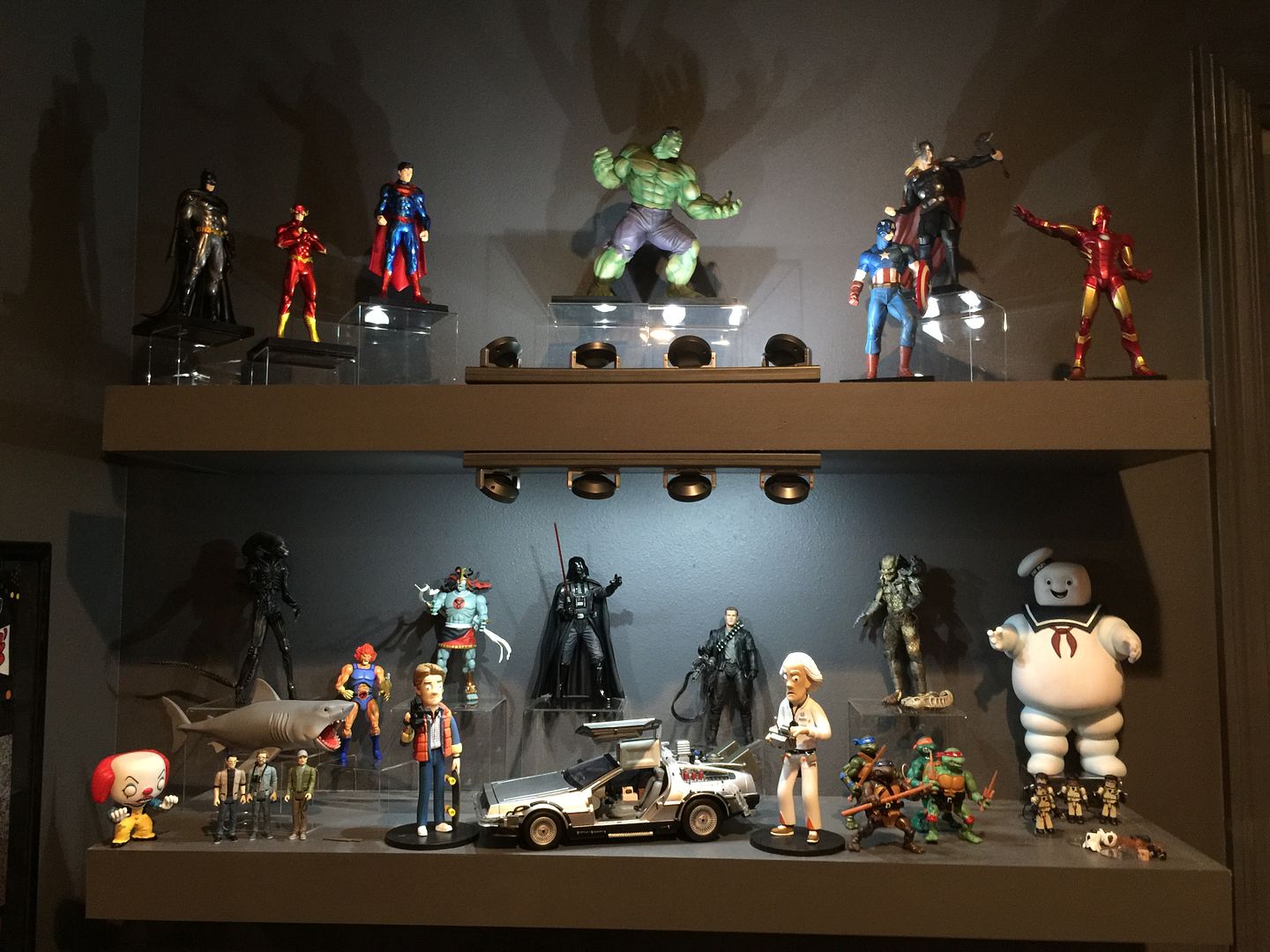 my buddy rocking some street fighter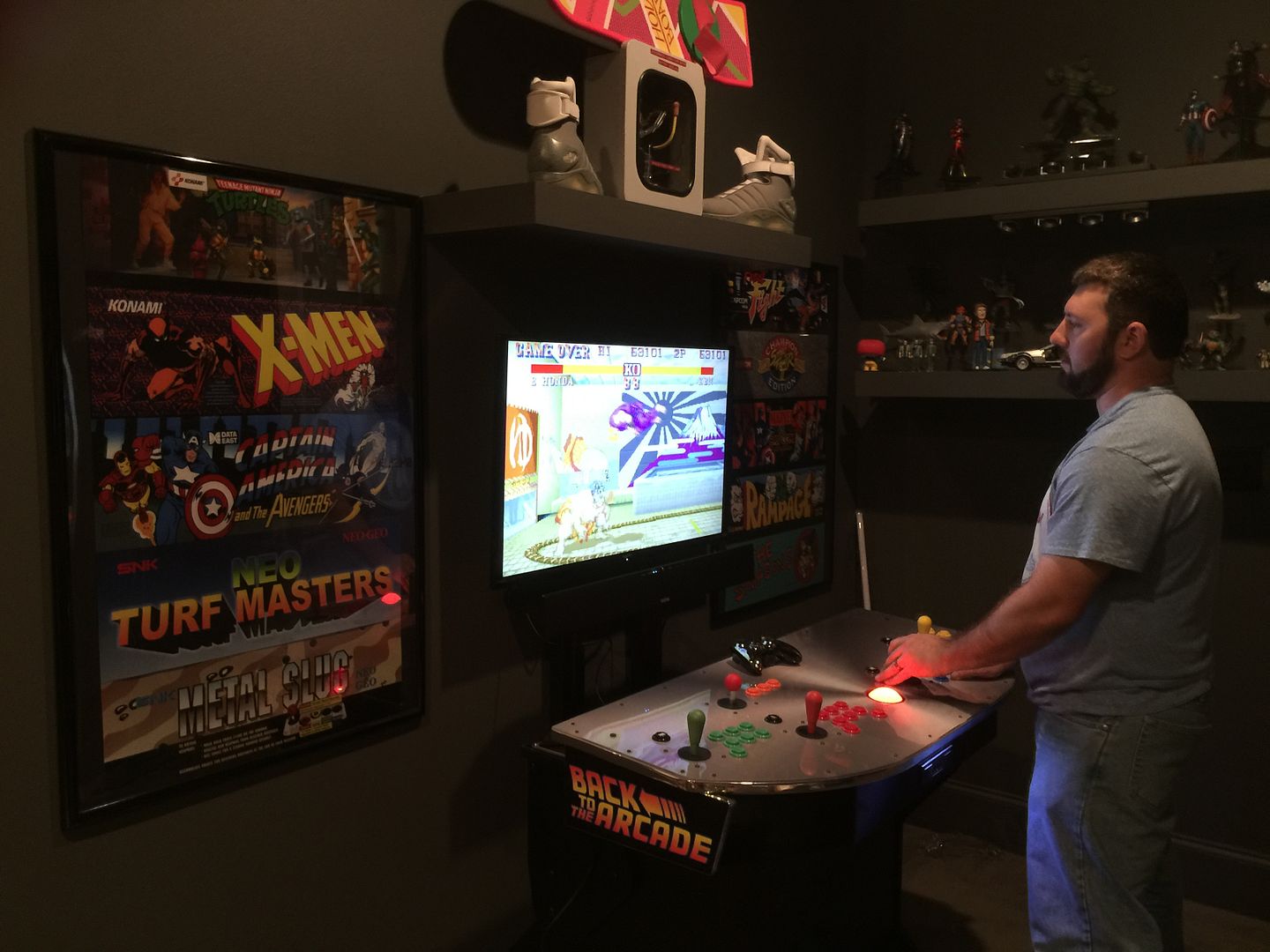 this is on the opposite wall from the arcade area..i am a huge transformer fan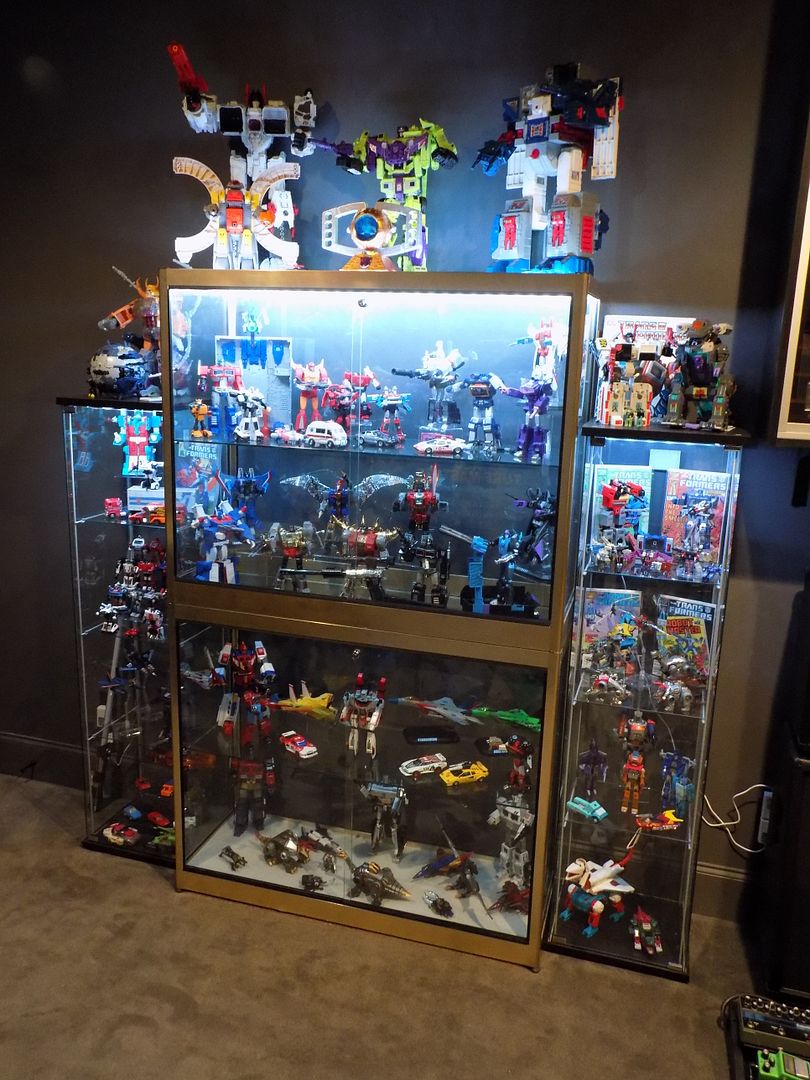 i am a guitar player and this is on the wall beside the transformers..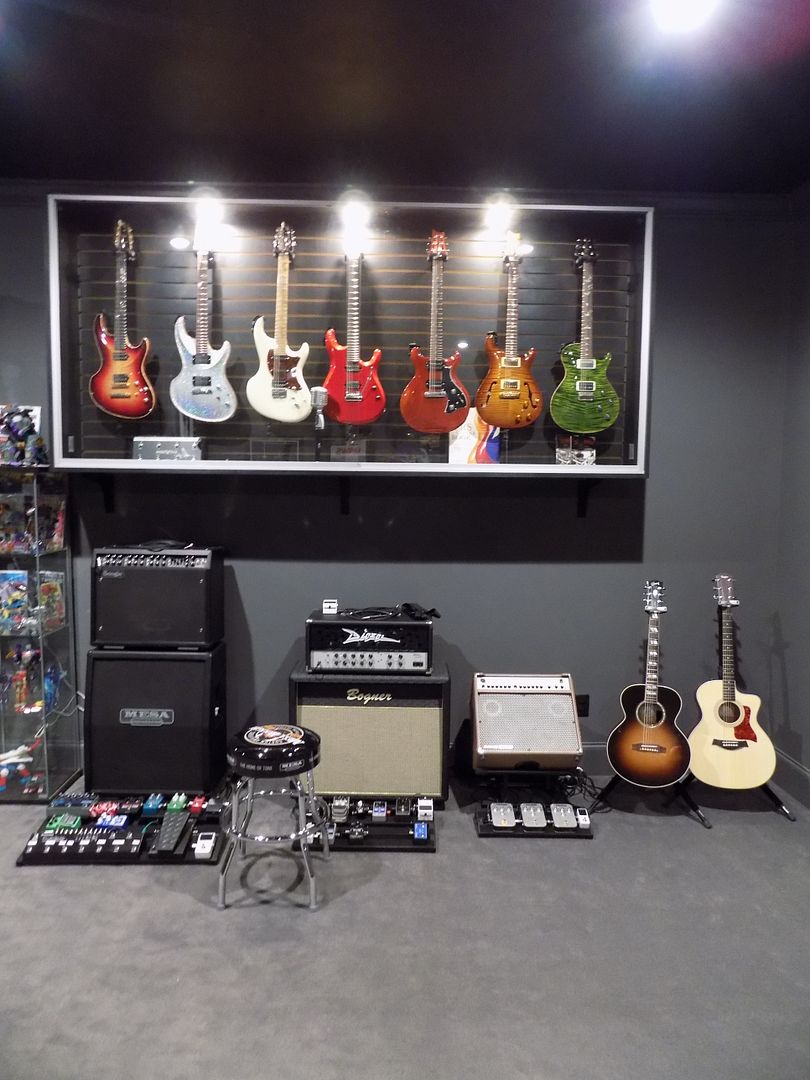 sense of scale..
this is across from the guitar area..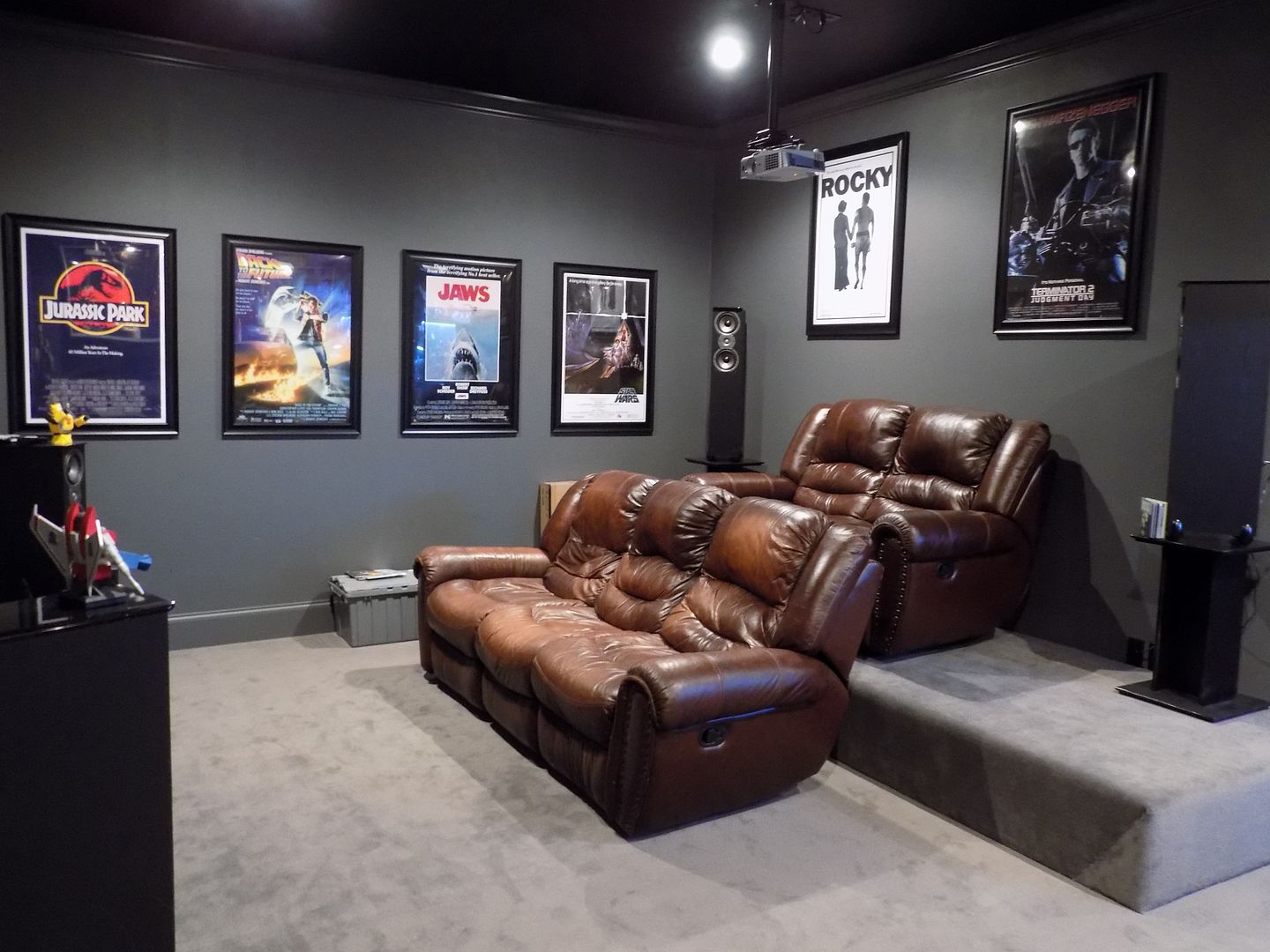 added light saber lol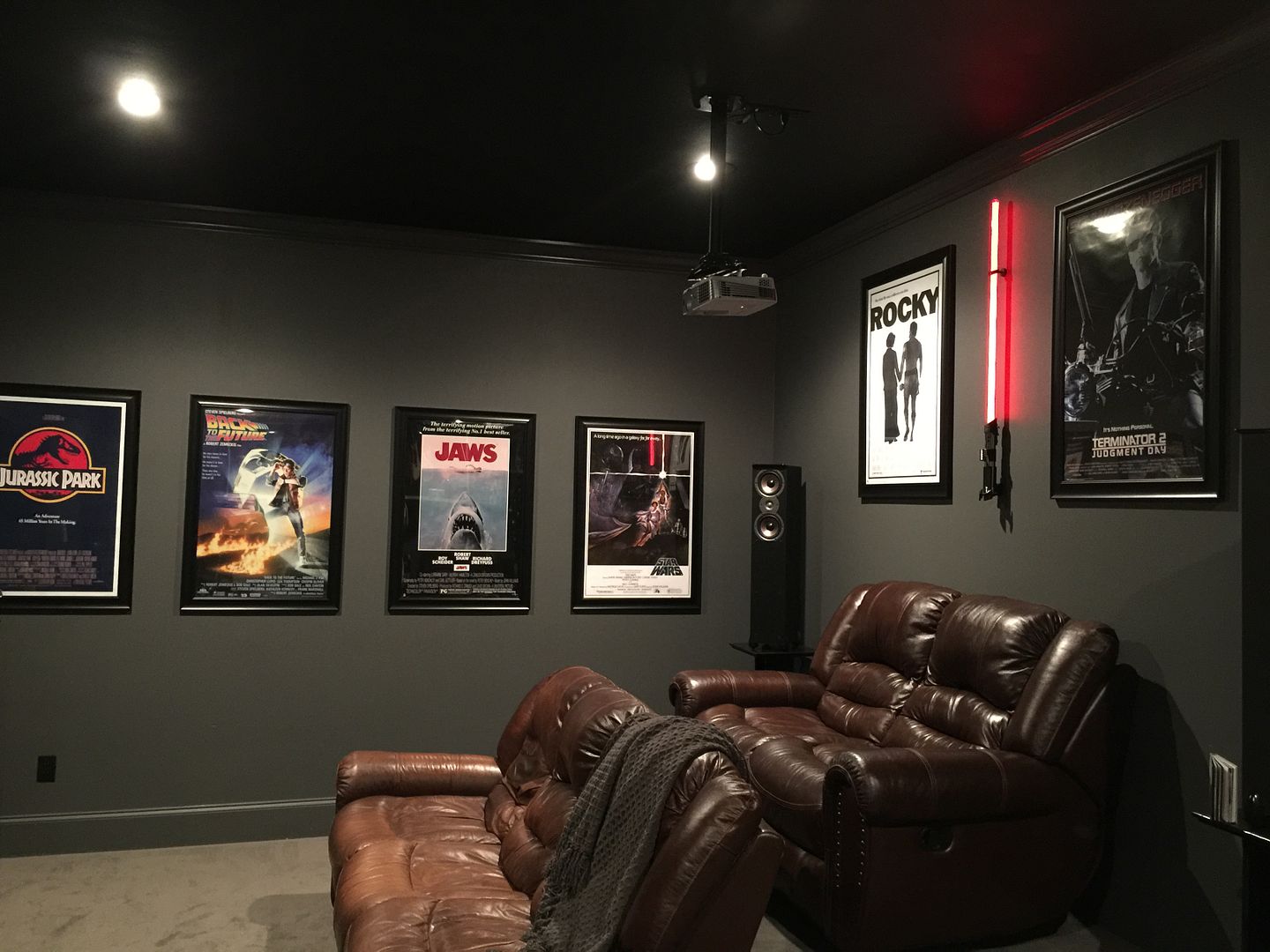 crappy blurry pic..70" on wall and 100" projection screen drops down in front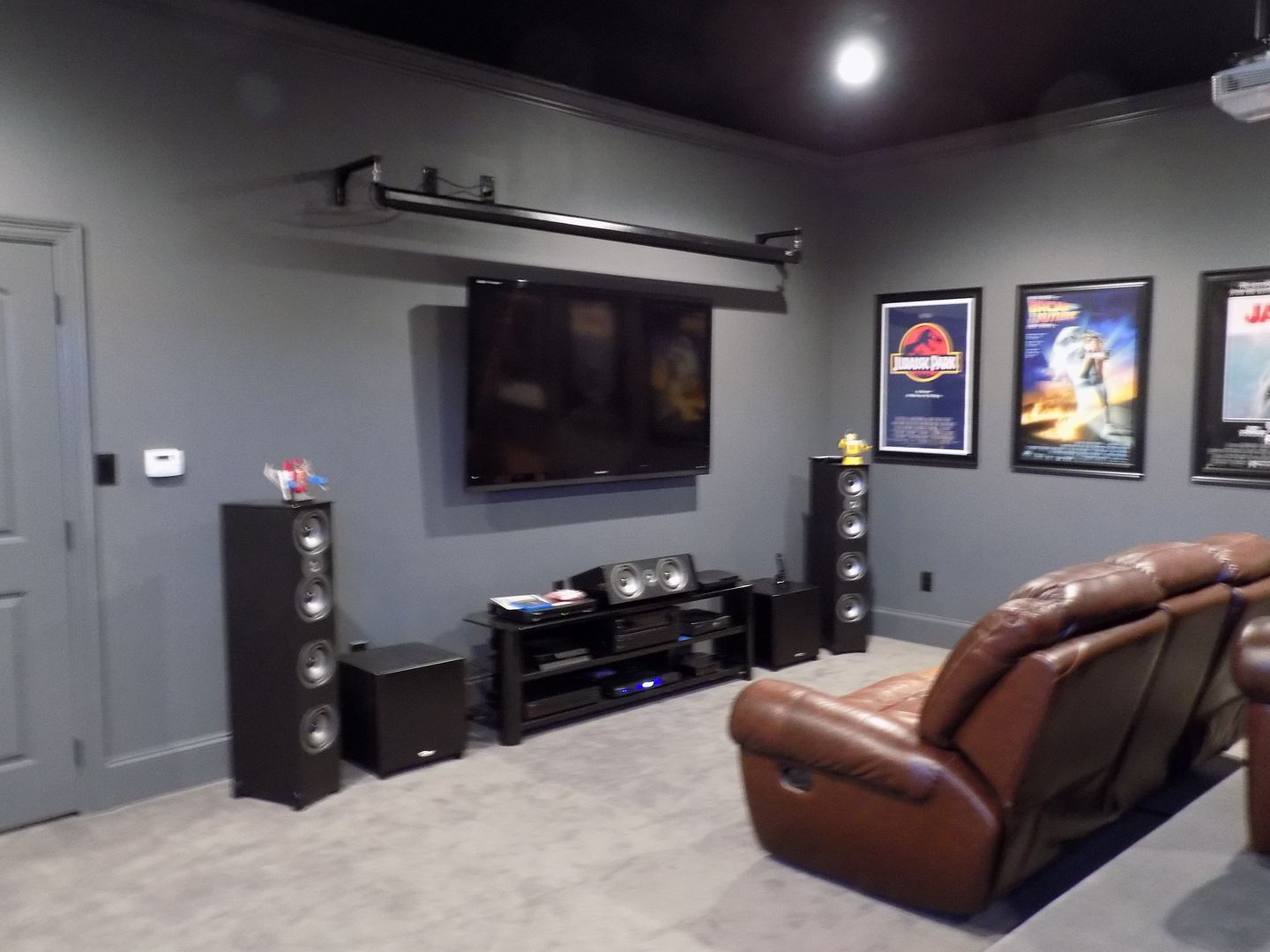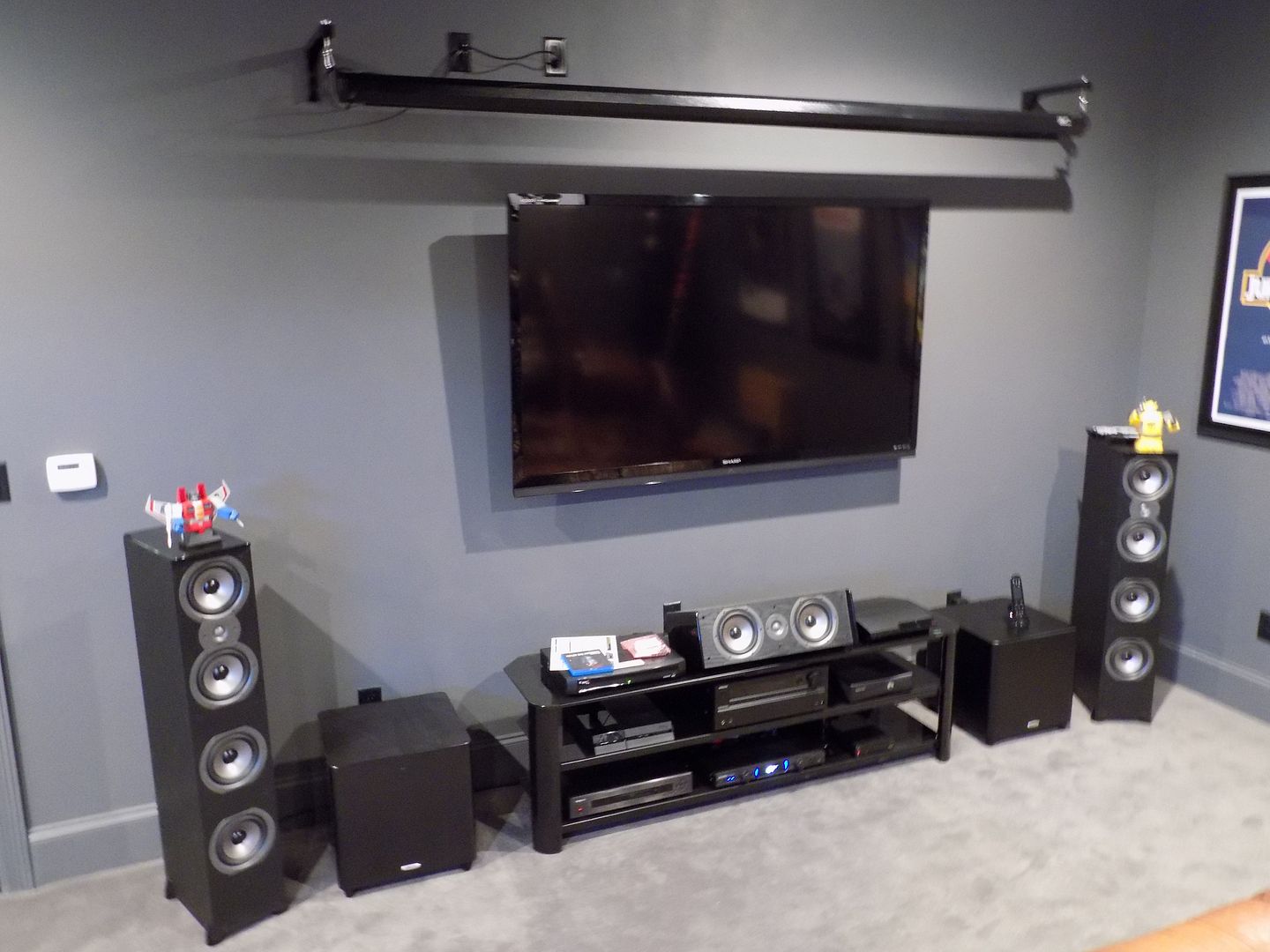 inside huge 25' long closet on one end of it for blu rays and games
the other side has empy guitar cases and other stuff