UPDATED 3/30/14 Added a dozen or so games since my update in February but two big additions here I snagged at about 1/2 of retail prices locally. SATURN RPG TIME!


The only person on the boards who has been over is JoeAwesome so I wanted to share. Let me know what you think!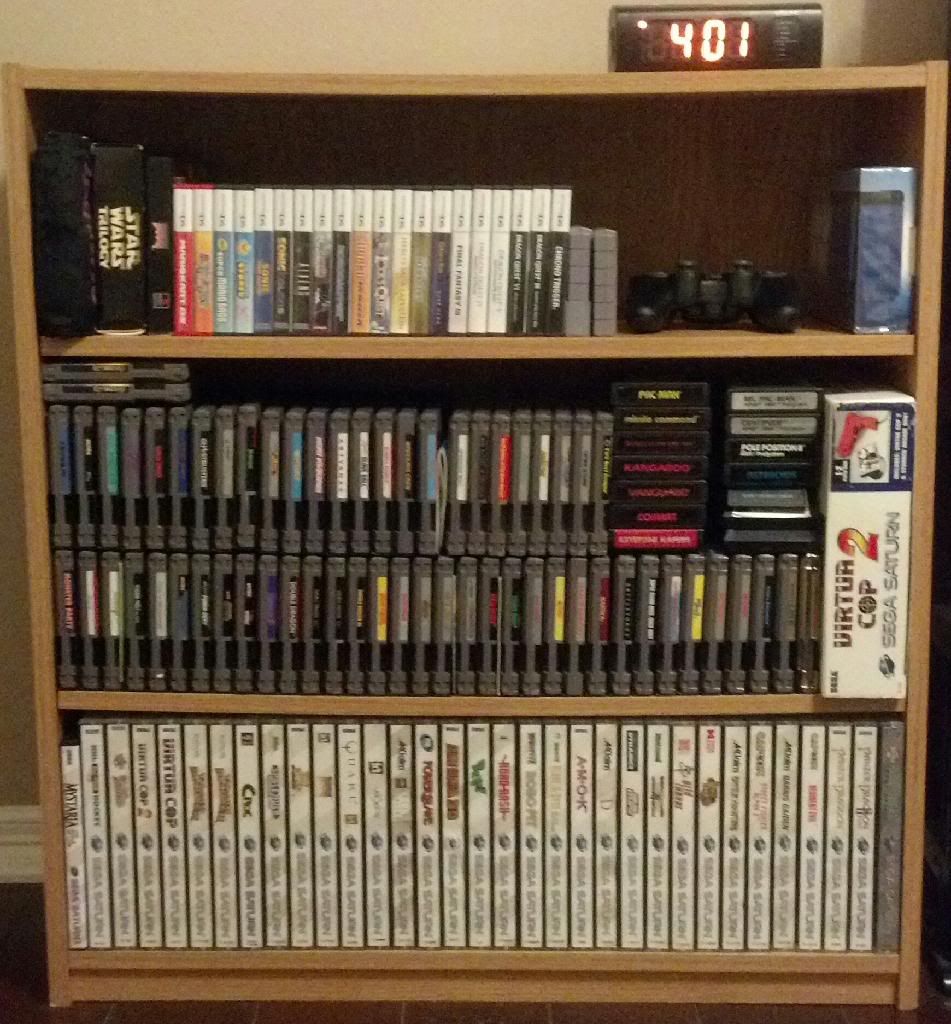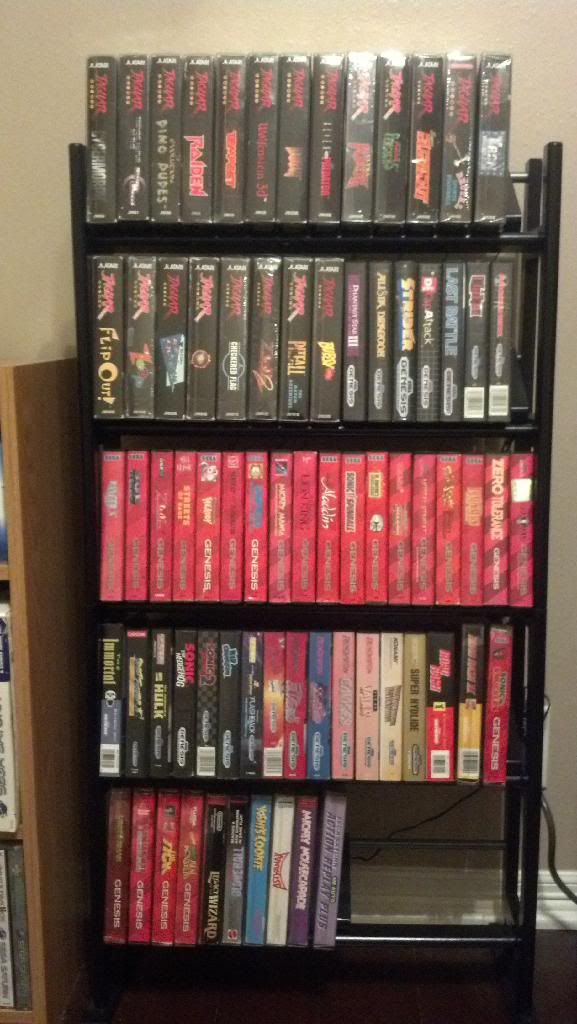 TV Specs:
4:3 27" RCA Tru-Flat CRT (component, S-video, composite, & RF in), GREAT PICTURE.
Systems round one: SNES mini, DC, PS2 Slim, NES, Genesis (Model 1), Jaguar (composite out), Saturn (Model 1):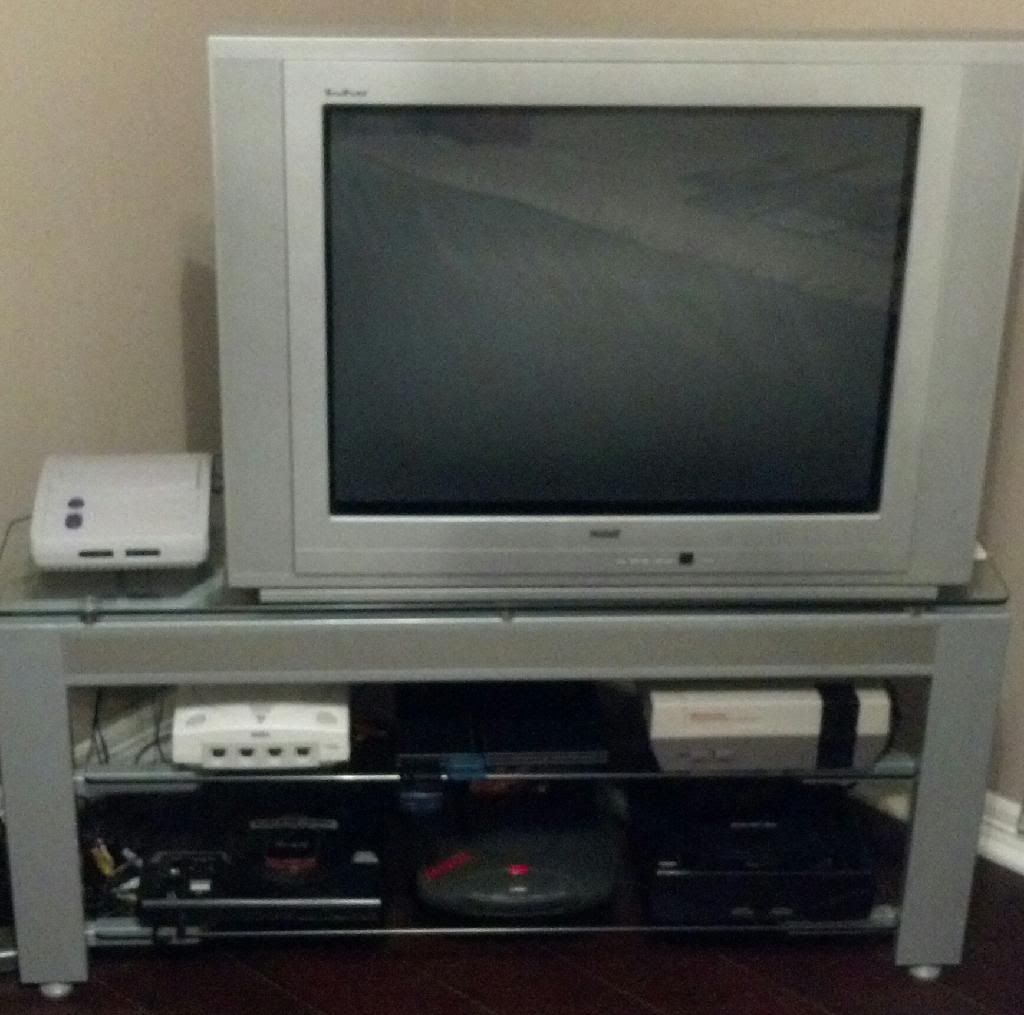 SNES Mini added!
3DS XL. My grey brick gameboy and games in my original case from the early 90s, visible in top left of second pic above.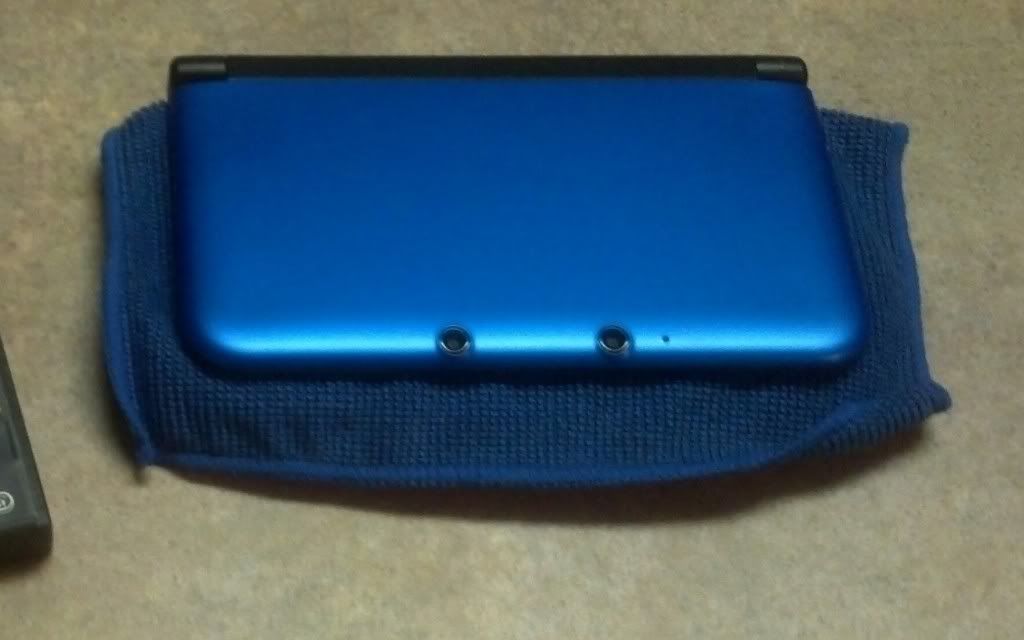 Received a 7800 for free that runs 2600 games like a champ but hangs up while booting 7800 games. Clean system, trying to fix the issue. Check out other systems subforum.
I have this bed set up to sit on the edge for some two player action or kick back & double as a couch.
Wanted to show my Sony DVD / Video CD / VHS combo unit. Component, S-vid, and composite out. Movies look great on this beast! Watch my pre-HD movies on this hooked to my CRT.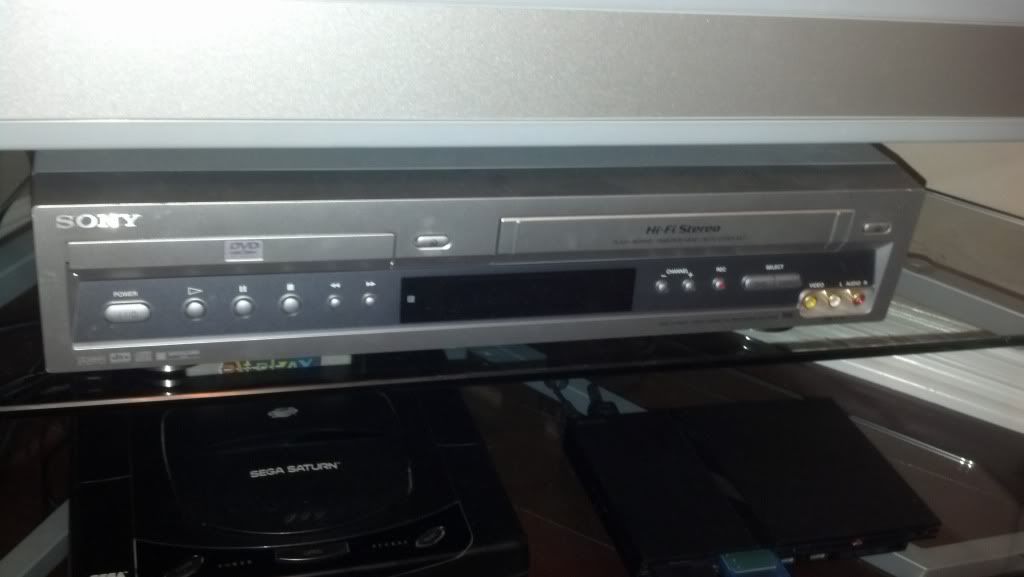 If you'll notice the Star Wars Trilogy in the second photo above, that is the official Video CD release. Inside packaging pic below... nice niche format and release.
Closer look @ 3DS games:
My few boxed NES titles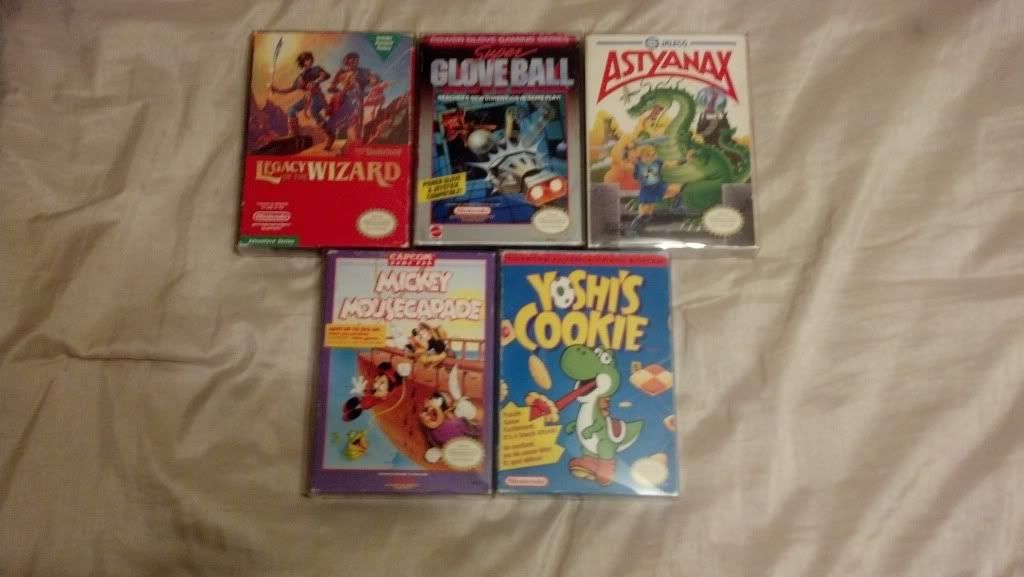 JPN Saturn (+ jewel case NiGHTS and PD demo disc)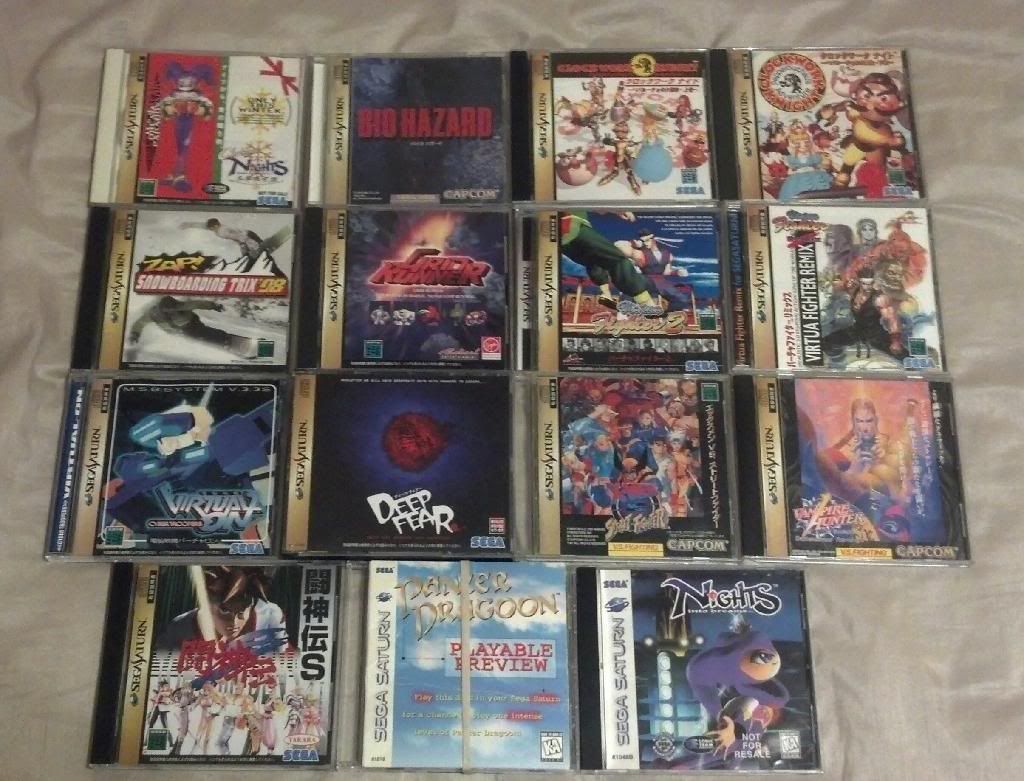 Dreamcast RPG collection. I imported PAL Shenmue II, good stuff! Still needing to pick up Skies of Arcadia to complete this... I know, I know. Missing the best one. There are a couple of JPN Sakura Wars games I'll be skipping.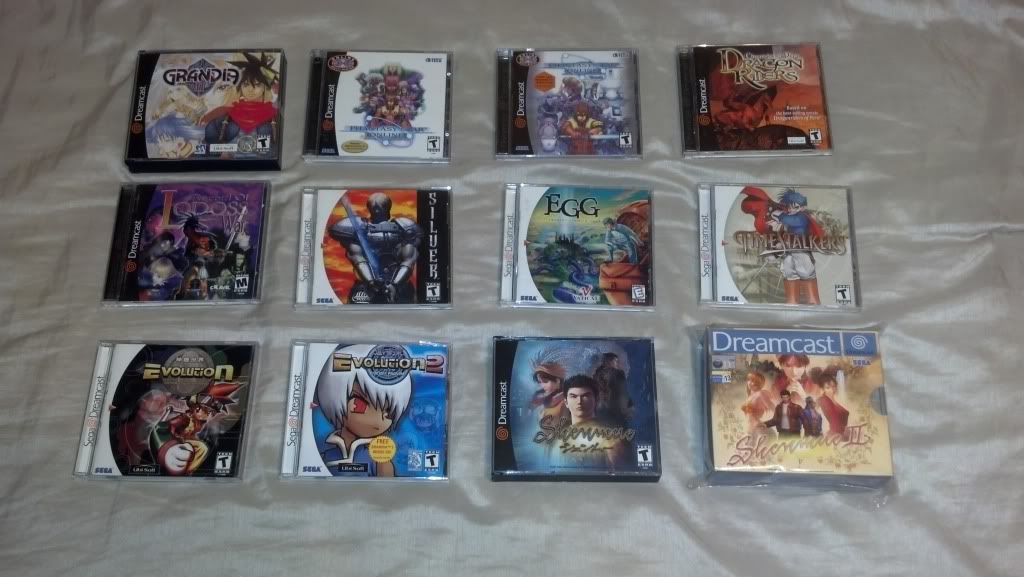 Adding my CIB Jag games. I own right at half of the pre-JTS/Atari merger released games. Jag gets a bad rap but it's got its share of fun games & I enjoy collecting for it!

Jag FPS games. AvP is minty with all 3 overlays.
3 launch games released. Cybermorph is hard to find CIB bc it was pack-in cart only most of the Jag's life.
Super Burnout is possibly my favorite racing game. Amazing sense of speed.
Jag platforming
Nothing crazy here but, I love the hobby!