So, a summer cleaning session resulted in moving couches and cleaning carpets, it also meant I finally had good angles to take pictures of my collection. I live in a two bedroom apartment, so what you are seeing is all kept in out in the living room.
So here it goes..
This is the main movies and "classic/retro games shelf, I have just run out of room, but hopefully I can free some of that up by transferring the the rest of the Saturn and Sega CD games to slim cases or DVD cases. This usually sits behind our sectional.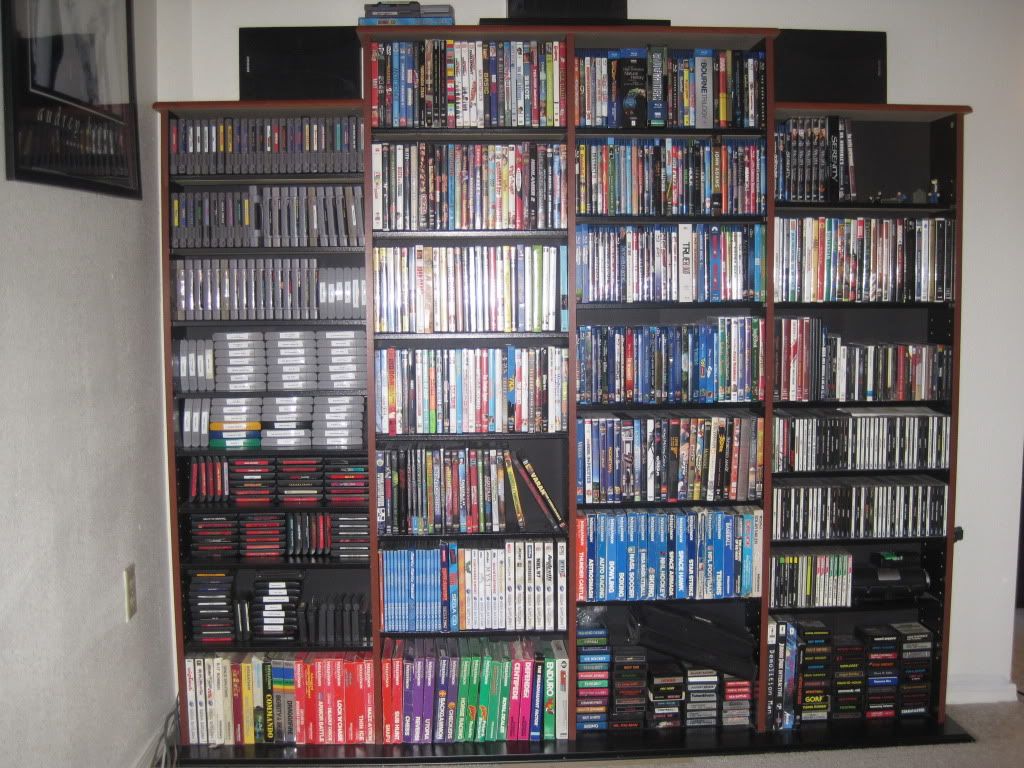 Close up of the left half of the shelf, this is mainly relegated to cartridges and DVDs.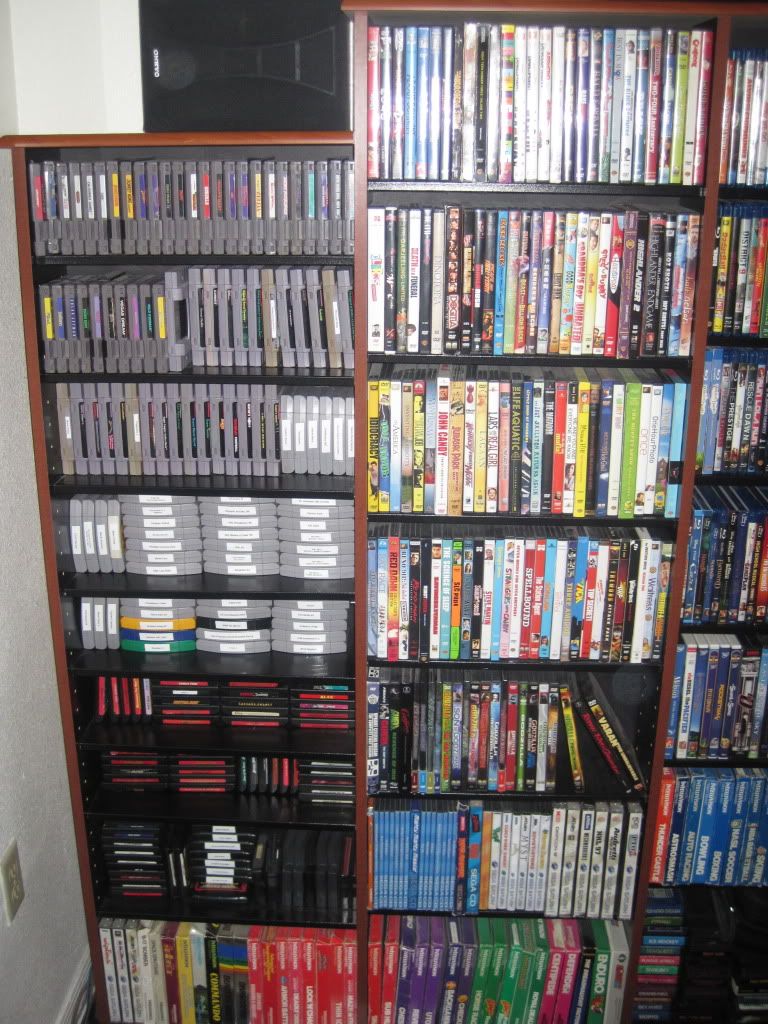 Close up of the right half of the shelf, this is a little more complicated cateogrically. Starting at the first column in the first row, going down we have: Blu-rays, Disney blu-rays, Disney DVDs, followed by anime and some intellivision/atari games. The second column is Joss Whedon (with room for more), Music DVDs or CD/DVD combos, Disc based games (Dreamcast, PS1, Turbo Duo), and more atari (so much atari!)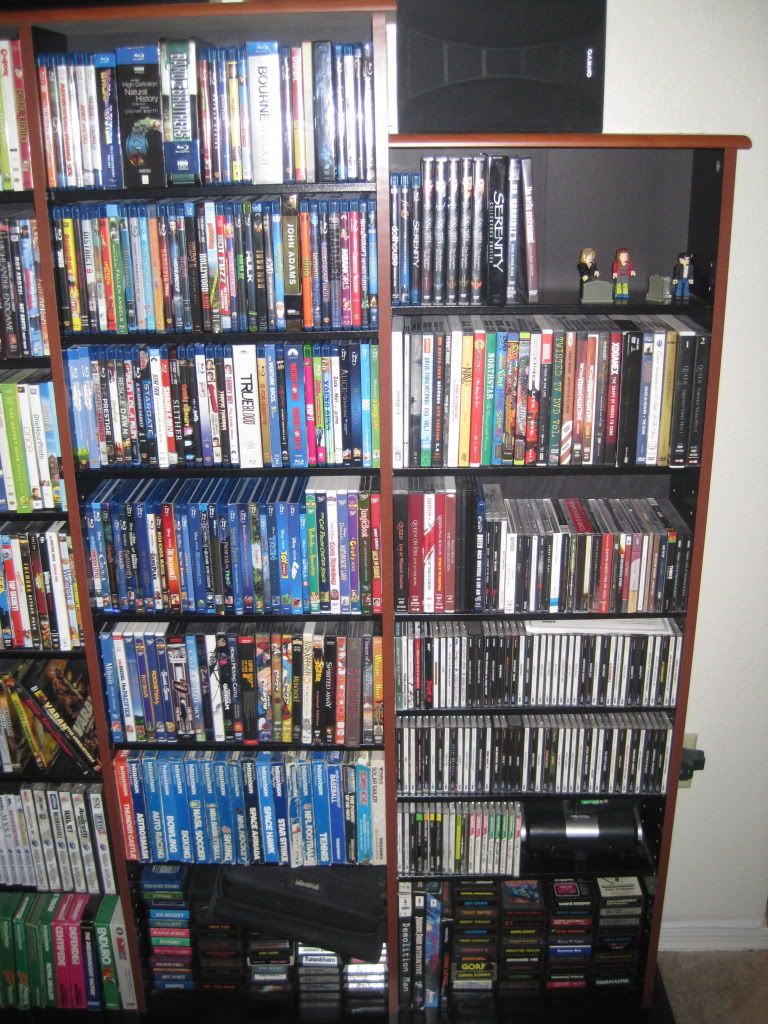 Here is my entertainment center, You'll notice on the right yet another shelf, this houses contemporary titles (360, Xbox, PS1, PS2, PS3, Wii, GameCube) as well as DVD box sets on the bottom. And of course all the systems. They are in fact, for the first time in my collection history, all hooked up and playable.
Here's another angle: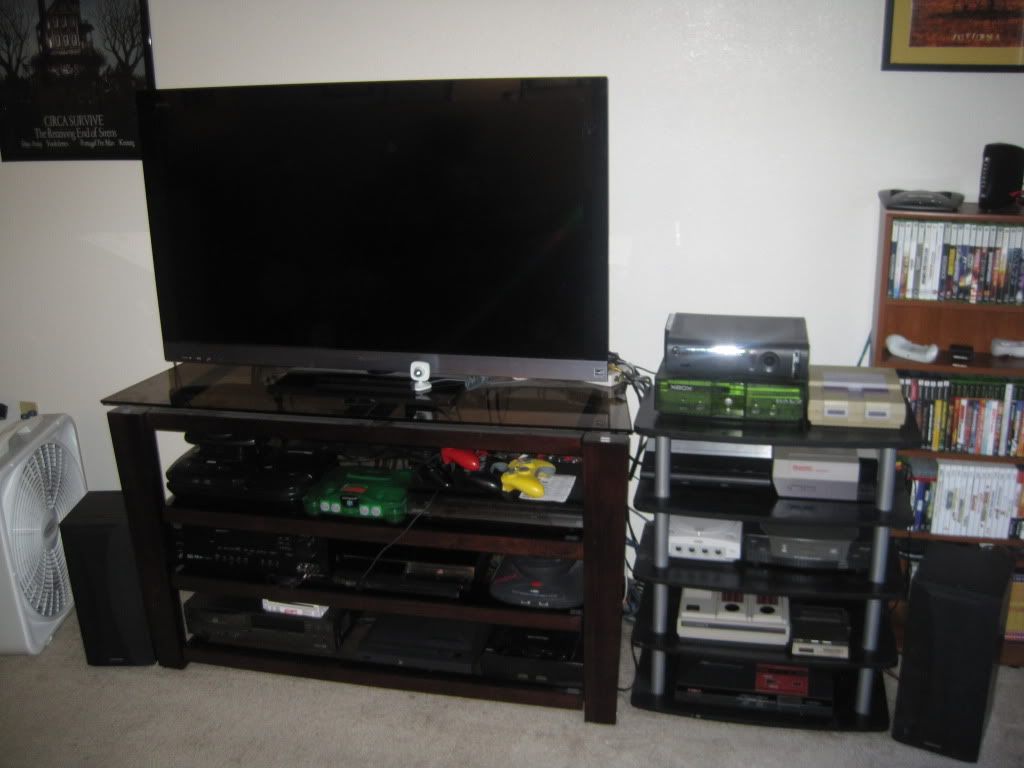 Here's our little corner of Vinyl, books and miscellaneous toys, Actually I think the most interesting part of the room: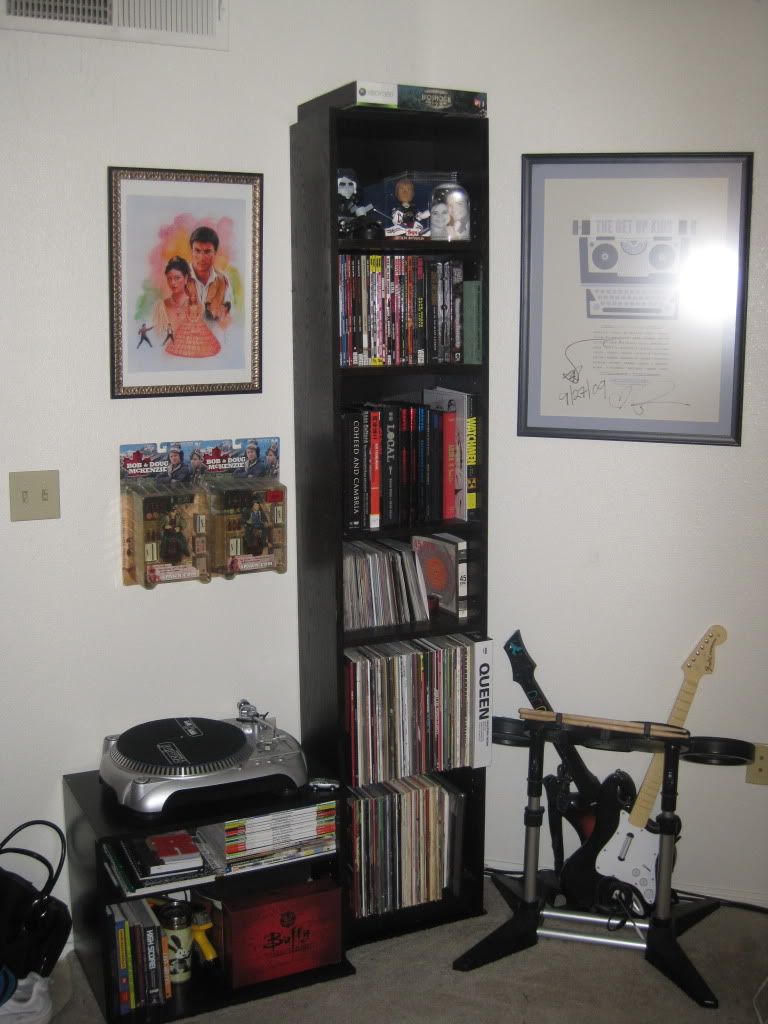 So, there you have it!