Collection Updated 4/28/14
Posted: Thu Jul 16, 2009 6:19 pm
New Retro Office CRT set-up
4/28/14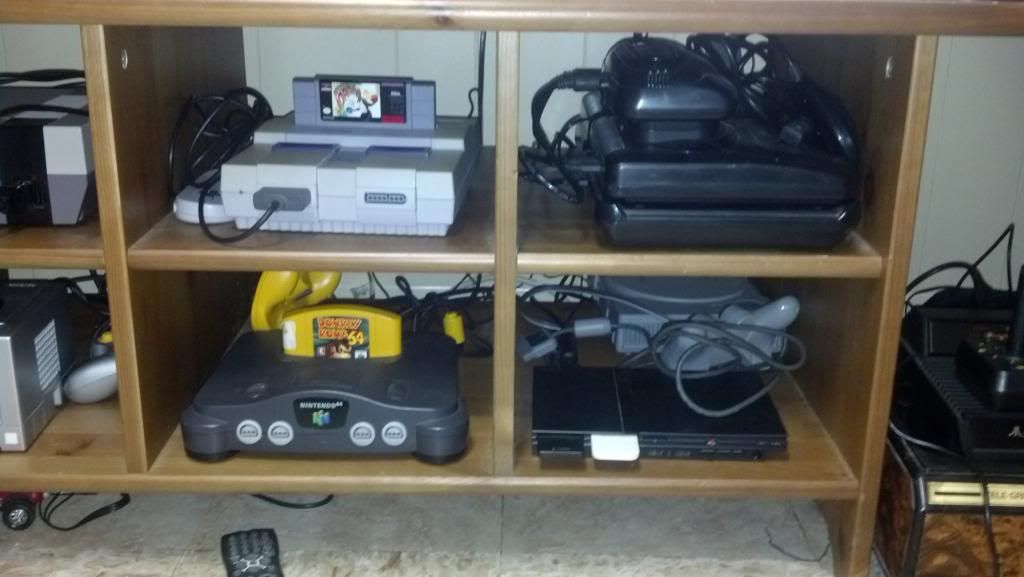 iCast
4/28/14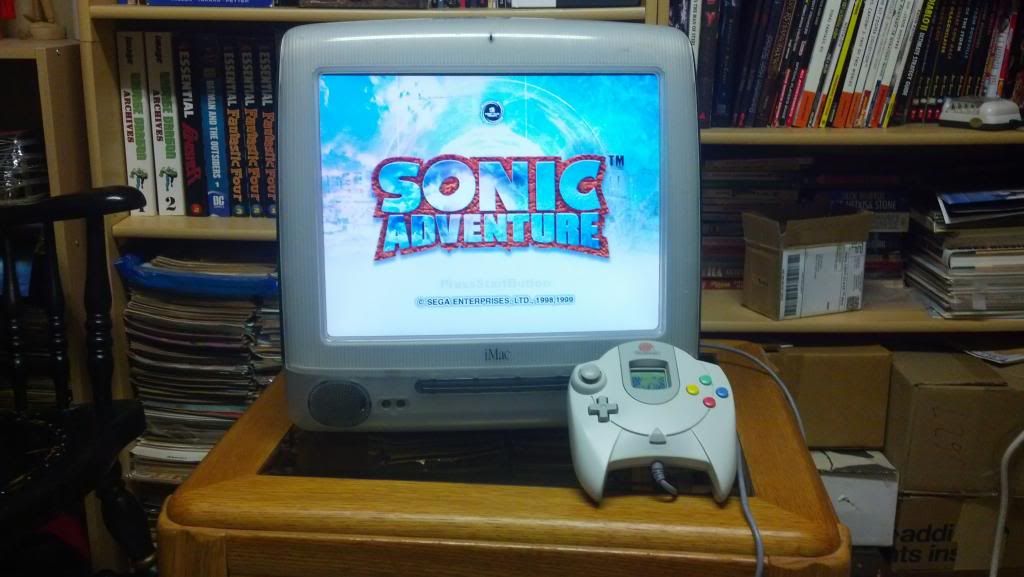 Kids CRT set-up
4/28/14
My parents got a new HDTV so they gave this one to me, so it for the kids. The Wii is for them to play and watch Netflix on.
Upstairs HDTV
(old pic - the Wii has been moved to the basement and replaced with a Wii U)
Game Dresser
Handhelds (in Club Nintendo bags) and Light Guns in the first drawer and games in the rest.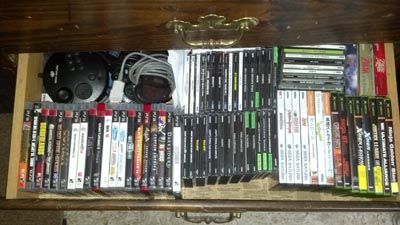 MAME Cab
(my daughter was mad I stopped playing TMNT to take the pic)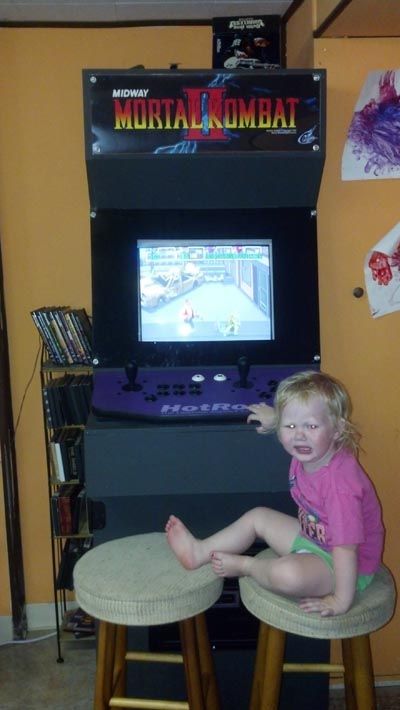 This is my home office and part of my comic collection.