oXbox 80mm LED Cooling Fan Mod (Pics & Materials Needed):
Hello all, I recently bought an oXbox with the intentions of soft modding it and upgrading the HDD. Well, add one more mod to that list. The OEM fan was DOA
. There are a lot of guides out there. I'll spare you repeating those, but will list the tools I used and share pics.
Edit 12/11/2016
: Here is a great
YouTube tutorial by TechnoOnTop (link)
for this mod if you need a step by step or visual.
Oh yeah... get ready for 7 sexy fan pics
Overall, a nice
mod for under $6
. Happy to answer any questions. Worth noting, once soft modded you can control fan speeds and check temps.
Quick Summary
You will need to modify 4 items with the Dremel: the fan itself, the disc drive bay, the HDD bay, the outter casing lid screw pilot. Optional to modify is the RF cage with wire cutters (see pic below). Estimated time, 1 hour if already familiar with oXbox tear down.
Tools Needed
:
Dremel with plastic/metal cutting saw
Torx 15
Torx 20
Flat head screw driver
Wire Cutters
Hot Glue Gun
Edit: of course wear safety Google when cutting
Fan Model:
Kentek KT-008LF ($5.39 shipped on ebay as of 10-30-16!)
Board with HDD and Disc Drive removed, stock 72mm fan in back right: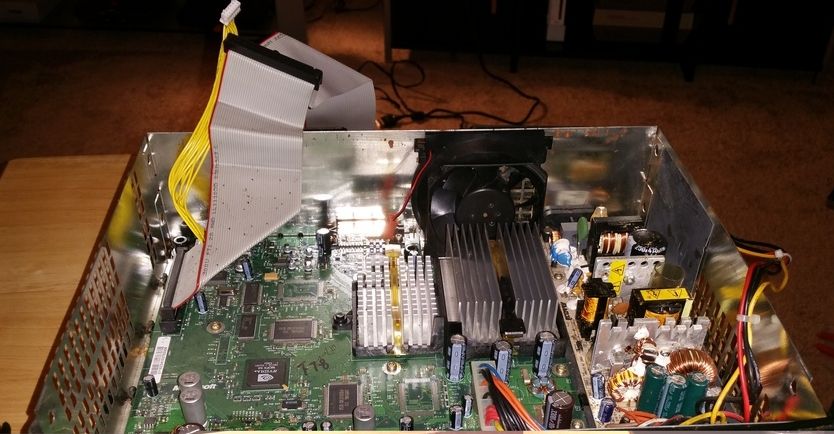 It's alive!!! Now is a good time to test the new fan and see which way air flows if not marked. Tired re-seating the OEM fan with no luck. Notice the RF cage behind where the fan previously sat: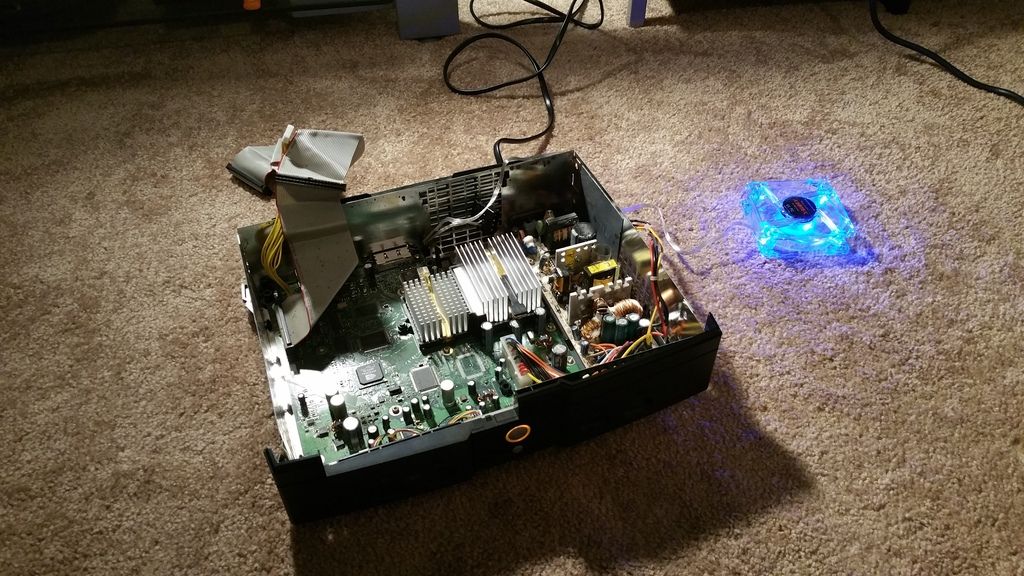 Cut the RF shielding/security cage adjacent to the outter plastic air vents to allow more air flow: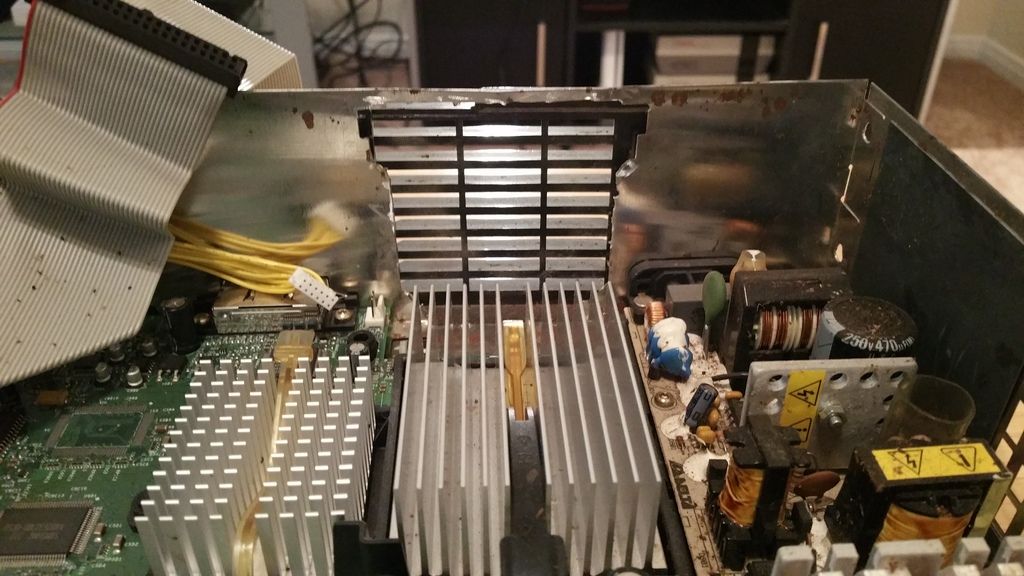 Quite a bit larger as you can see. The fan itself on the bottom is actually already cut/dremel-ed down in this photo: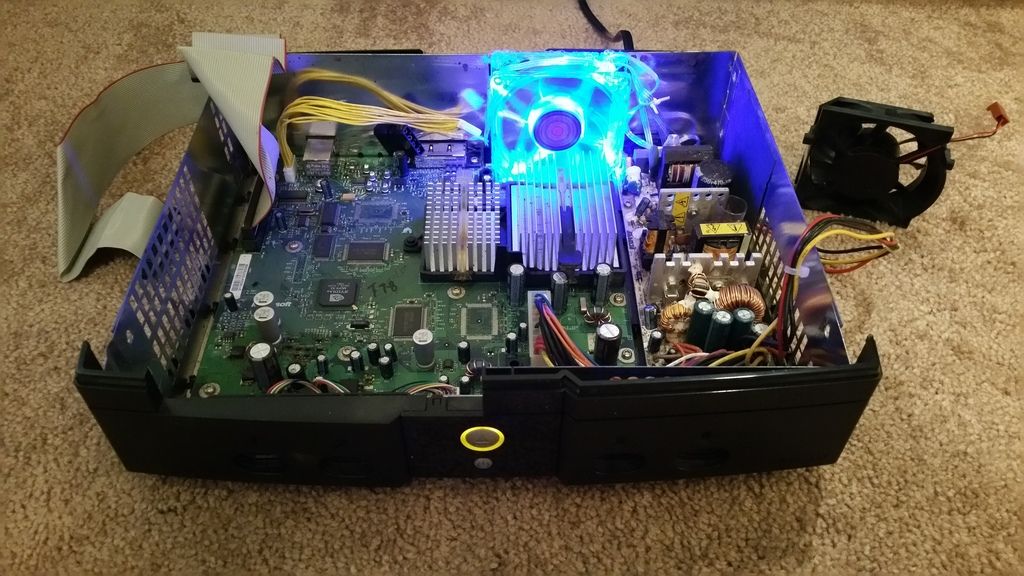 After modding the HDD bay and Disc Drive bay, piece it back together. Man, Microsoft really crammed a PC into this box:
And we're in business!!!
Sexy!!!
In all seriousness, easy to see when the fan is active due to LEDs.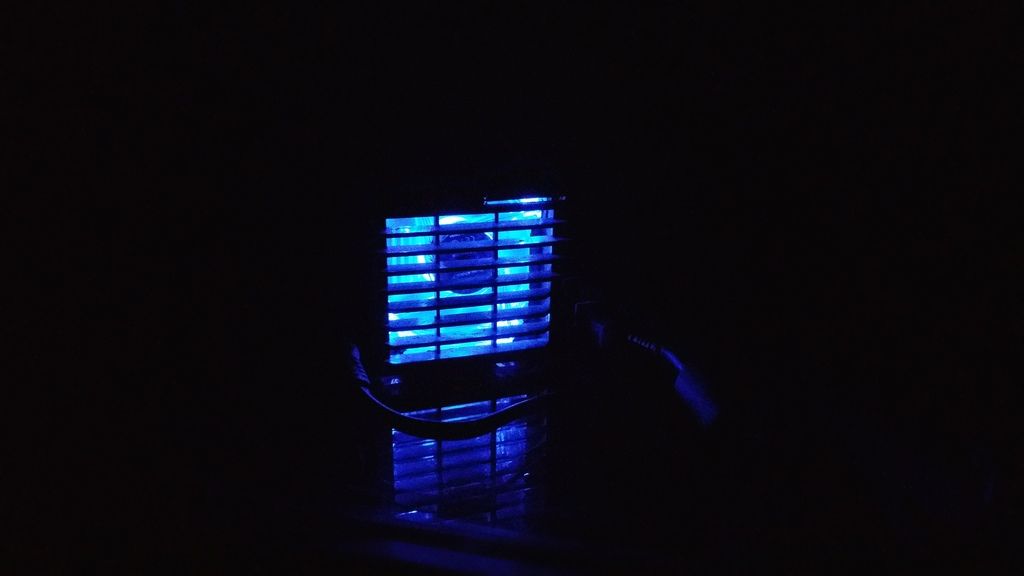 On to the softmod!