My PS2 Mod 2016-19: USB & HDD Loading, PS1 via POPS, Emulators
10/1/2018 Update - Now successfully have PS1 digital game images running via HDD also
Original Project Details:
What I originally had to work with

:
- PS2 Slim (model SCHP-79001 date code 7C)
- FMCB v1.94 running on official PS2 8MB memory card
- IDE HDD to USB adapter
- Multiple fat32 formatted USB sticks
Hardware acquired early on in project

:
- PS2 "fat" console (model number SCHP 39001 date code 3A)
- PS2 network adapter
- IDE 3.5" HDD (WD 250GB) >
You will have to mod network adapter if you get a WD drive. I recommend going with another manufacturer.
My FMCB memory card came loaded with

:
- FMCB (v 1.94)
- UlanchELF (v 4.42e_HDD)
- ESR GUI (Beta 9b)
- SMS - Simple Media System (v 2.9)
-
Open PS2 Loader/OPL
(v 0.9.2 vmc)
>>
(updated to OPL 0.9.3 vmc 1/7/2017)
-
HD Loader/HDL
(version
?
, file name is
Clean HD Loader
)
>>
later updated HDL to Light HDLoader 0.8c (48bit)
Recent and helpful LINKS

:
(all links working as of 1/8/2017)
Why I Decided to Start This Project

:
Additional & miscellaneous project thoughts/details/goals

:
My Original Project Questions

:


Thanks for the help everyone. Those new to thread will see others referencing these as #1-6 in the early post.
______ 9/14/2016 UPDATE: HDD LOADING WORKING ______
See page 4 of thread for more details
I'd encourage you to read through the thread to see my ups and downs, ha!
as well as info on emulators/retro ROMS, loading via USB (including retail .isos), and PS2 slim capabilities... but wanted to post proof of concept here and let everyone know

I did get retail PS2 .iso files running off the internal HDD (including JPN imports)

on a fat PS2 via OPL: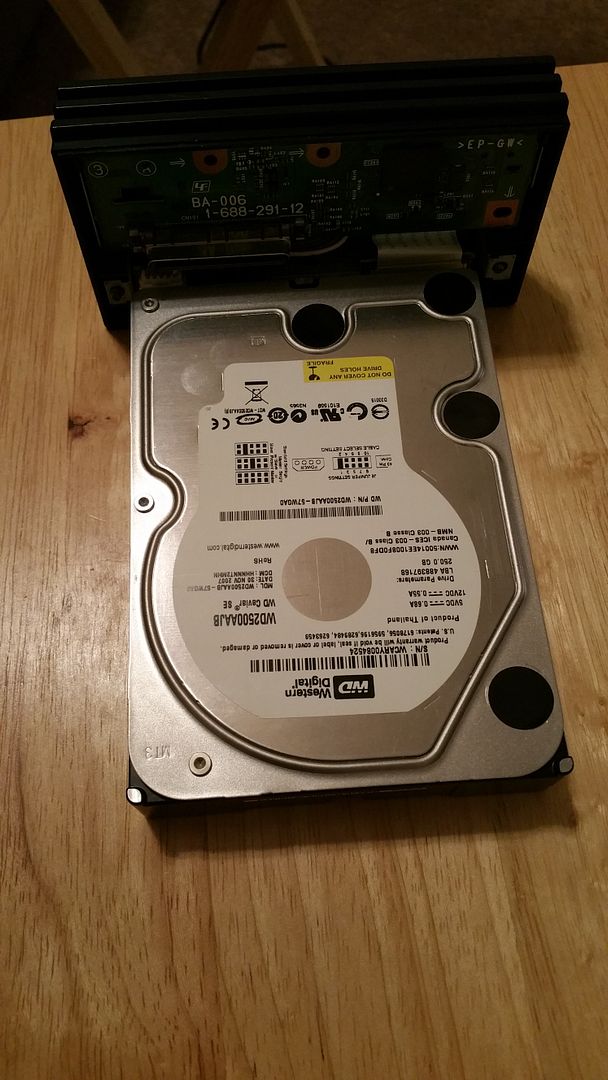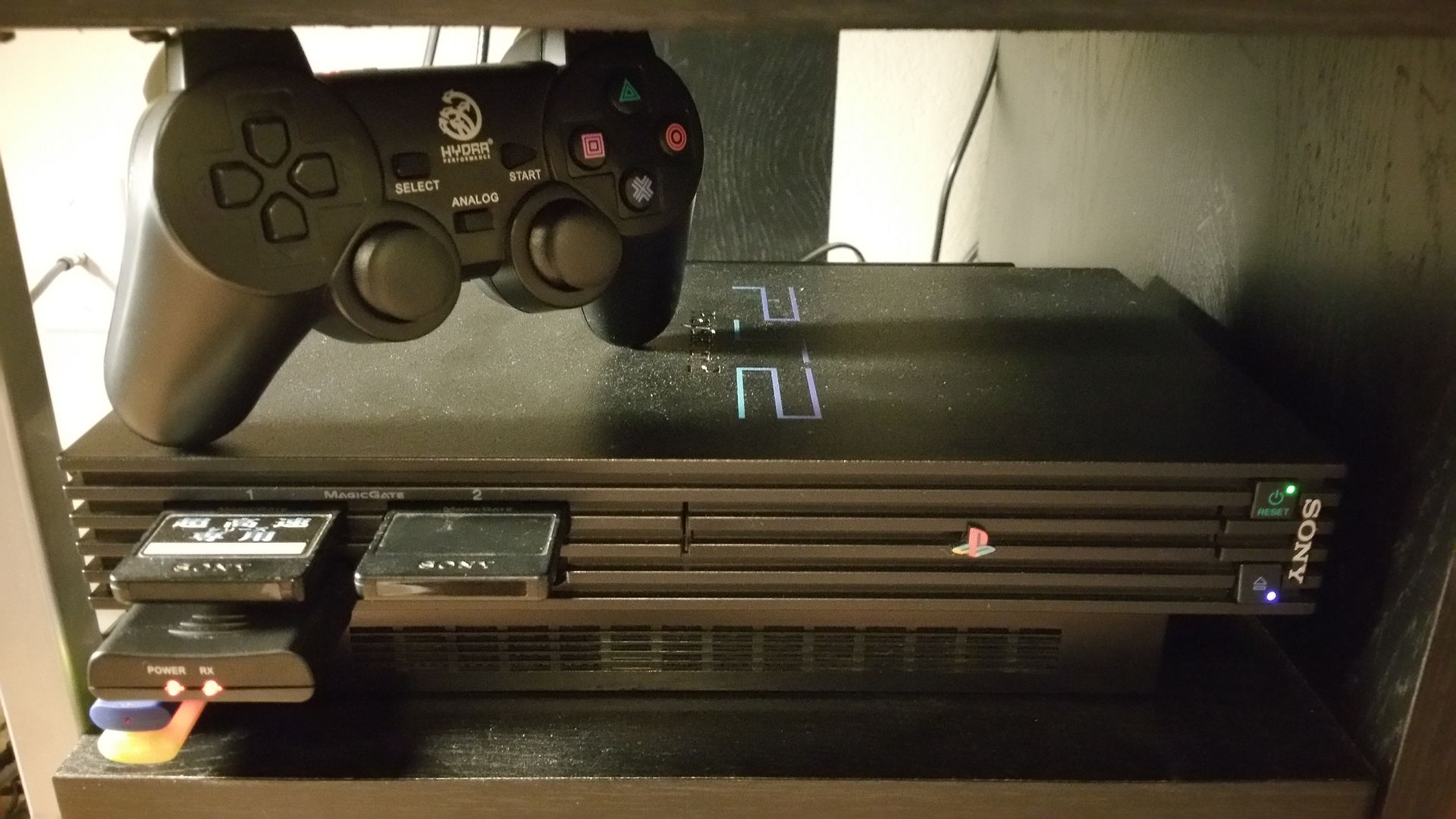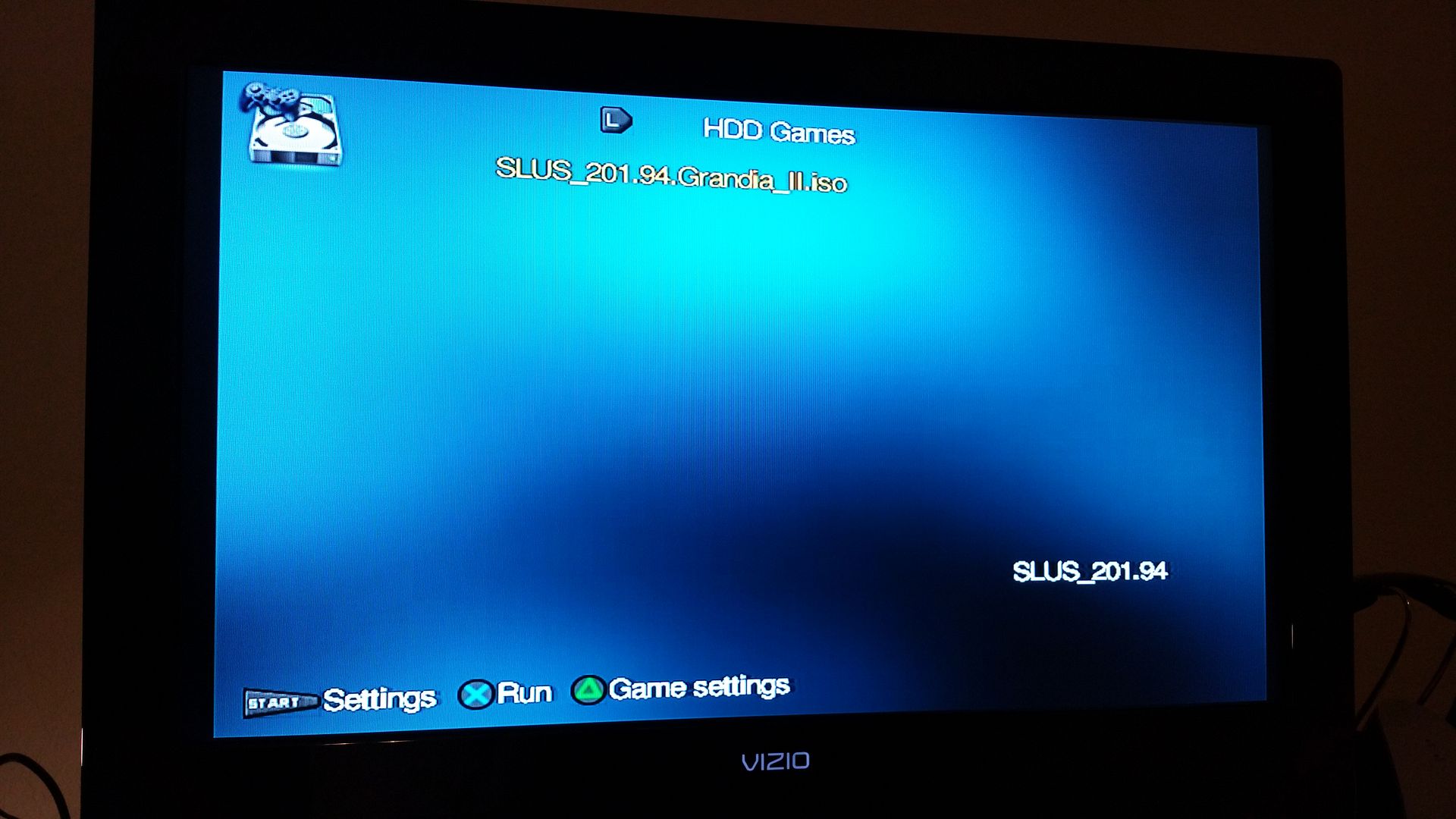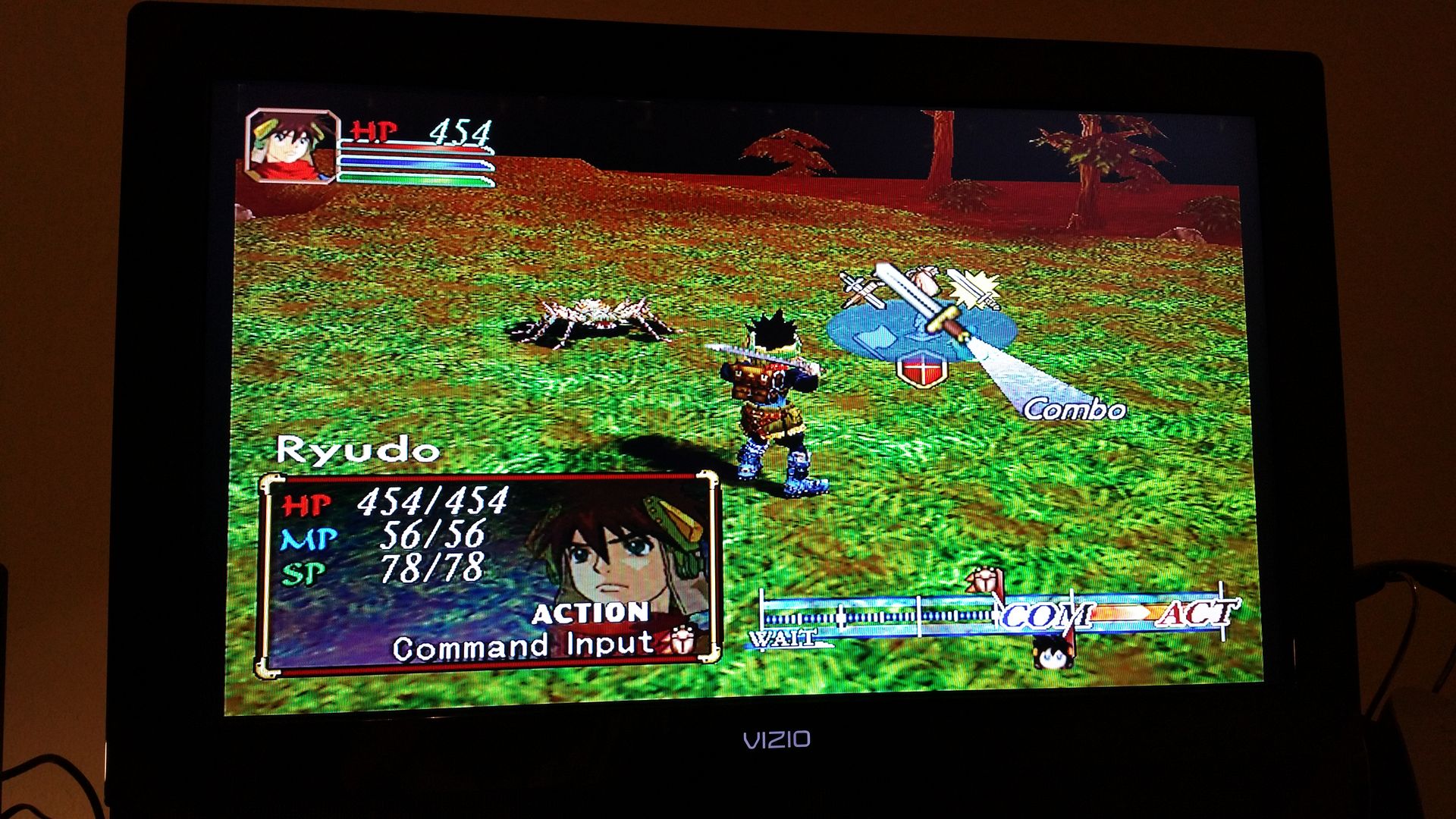 9/26/16: Multiple .iso files loaded & running: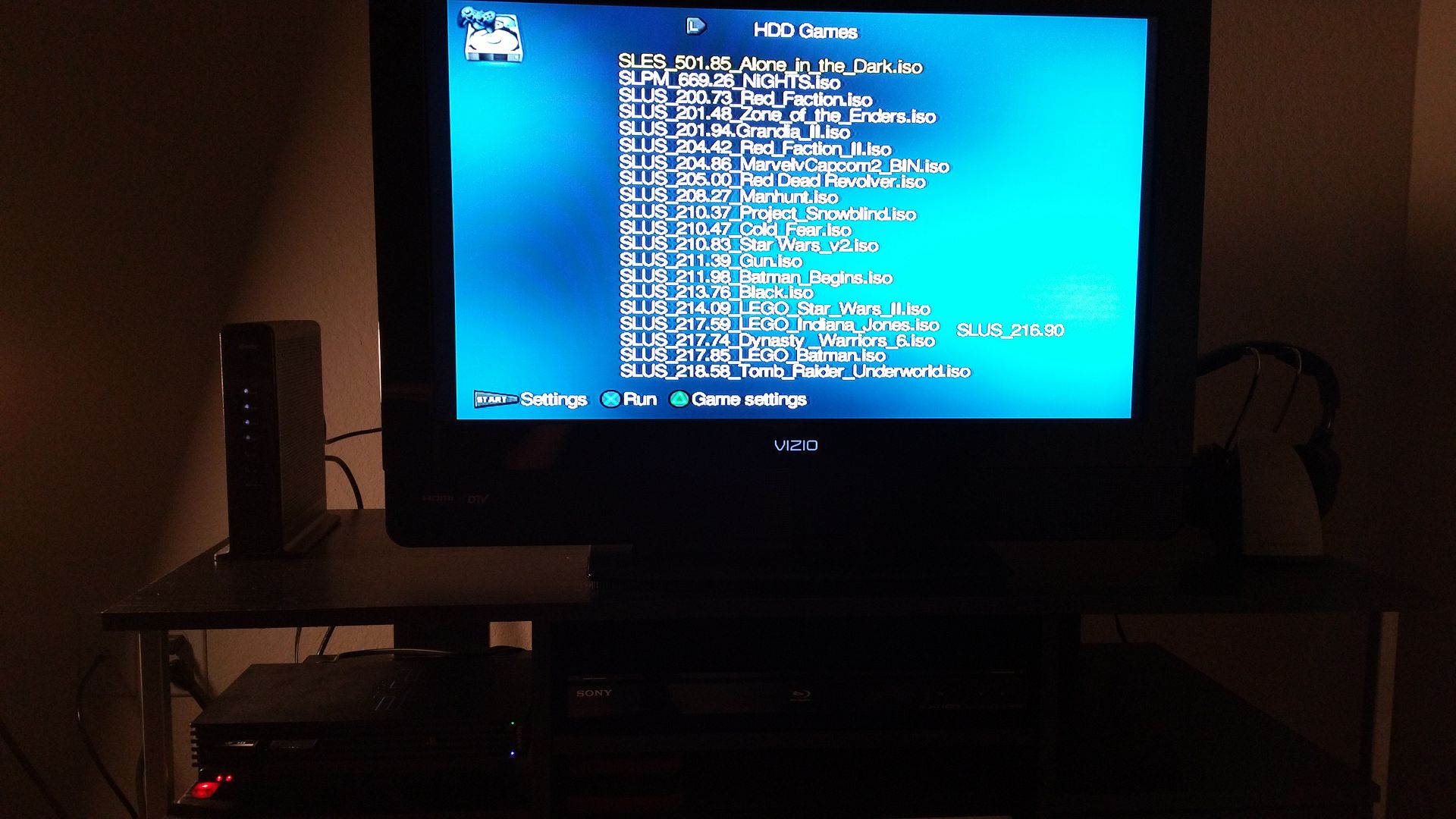 1/8/2017: Below is the new stock OPL skin for 0.9.3. Pretty slick.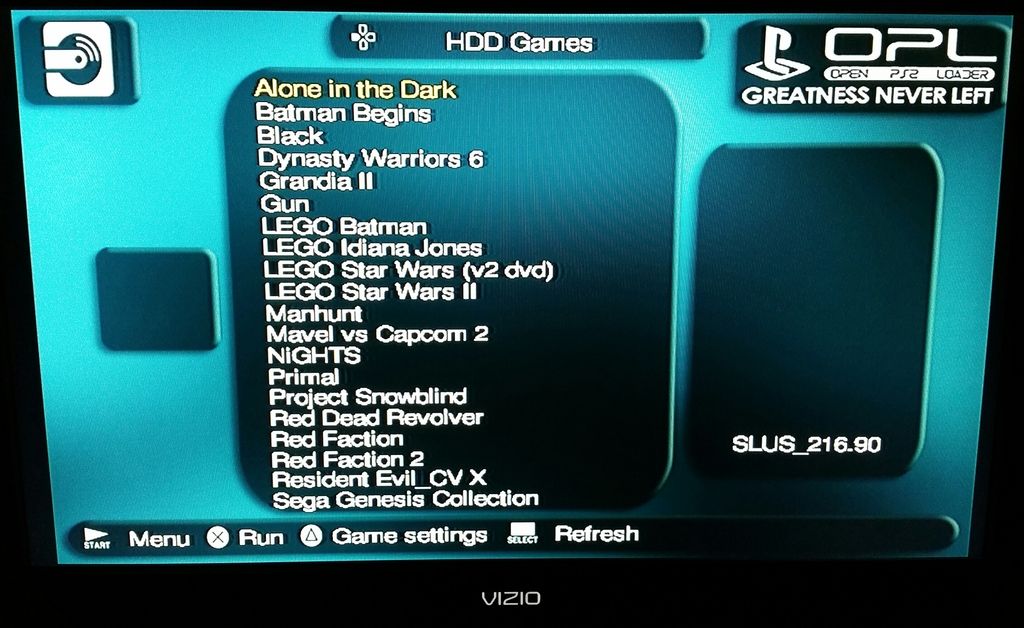 ______ 1/8/2017 Project Updates:______
1. I did successfully rip a retail game within HD Loader & then load up within OPL.
The transfer typical rate was 941KB to 1000KB per second & it spiked up to 1454KB/s.
A 3GB DVD disc was ripped to HDD in 19 minutes.
For those of you familiar with the oXbox scene. This would be similar to using DVD2Xbox.
2. I upgraded to OPL/Open PS2 Loader version 0.9.3 (from 0.9.2).
There's a default new skin that looks really slick out of the gate. Also, increased compatibility and features reportedly.
PS2 Home Thread with Download Link:
OPL Project - v0.9.3 Official Release

(link working 1/8/2017)
3. I did successfully use ImgBurn to rip my retail DVD copies of Resident Evil Code Veronica X and Primal on my PC. I tested both after transferring to PS2 HDD. Cut scenes and gameplay ran flawless with OPL 0.9.3.
1/16/2017: HAPPY TO UPDATE THAT RUNNING PS1 DIGITAL GAME FILES within POPStarter APP via USB LOADING IS WORKING!!!
Quick Summary:
You have to create a POPS Folder with the 2 respective app files. You then need to use a desktop app called CUE2POPS to convert your .bin/.cue PS1 file into a .vcd file. Forget using the slick GUI version. This crashed on my Windows 8 machine. Go with the CLI/Command Prompt version.
The folder named "Crash Bandicoot" you see is the VMC (virtual memory card) directory which will automatically be created by games that support it (after initial boot) for saving your game on the USB versus a mem card.
You have to rename the POPSTARTER.ELF as "XX.
Exact Game Name as VCD File
.elf"
Run your correctly named .elf file! and.... wait for it! seriously... after about a 15 count you'll see this glorious logo.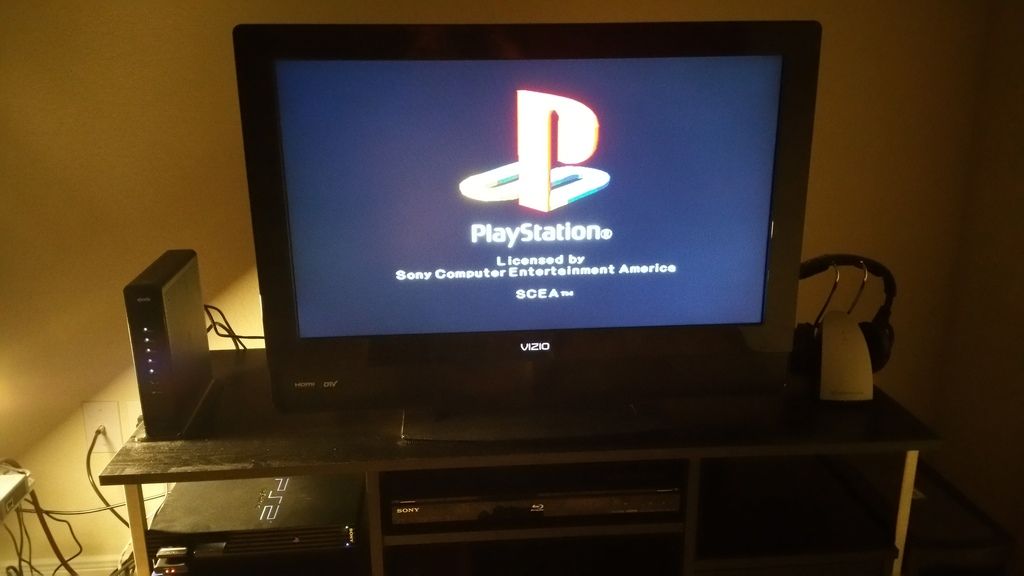 Crash Bandicoot is running great. Including cut scenes.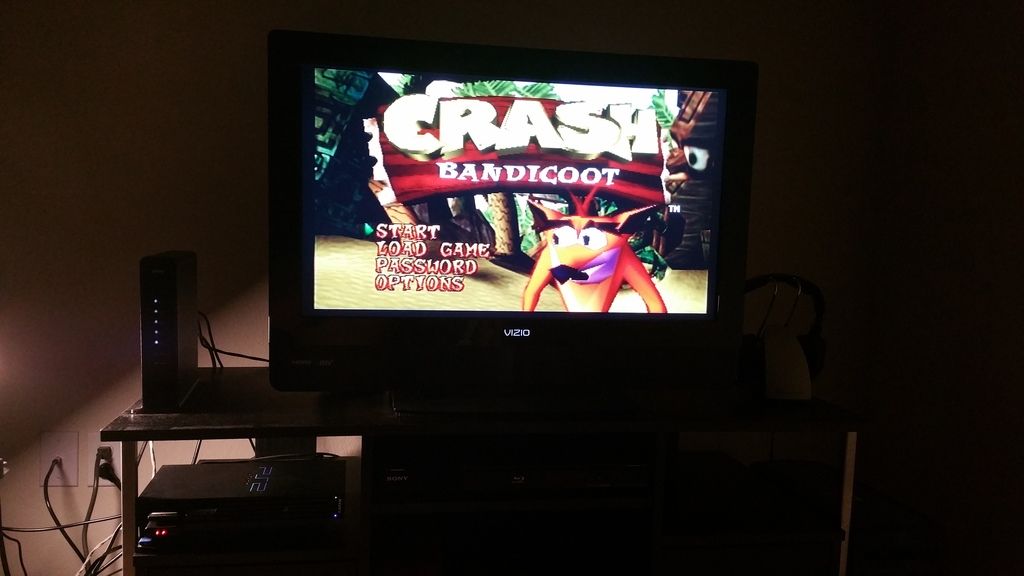 Updated 3/29/17


PS1 POPs testing via USB

:

Percent Compatible:

78.26%


Sample Size: 23 games
18 of 23 working
GAME LIST TESTED:
______ 10/1/2018 Update - Now successfully have PS1 digital game images running via HDD also ______
See 10/1/18 posts
______ 9/17/2016 RETRO EMULATORS & MEDIA WORKING ______