My proof of concept test worked! :party: I managed to get the screen video signal and 12V power to the control ports, through the connector, through 6 feet of shielded Play Station cable to the 3.5" screen! This proves that my theory and wiring thus far is correct and now I can actually start to build the controller! I'm pretty excited about this and there is little to no interference in the screen, though I'm not a happy about the quality of this one as I was with the one I used in The GeneBoy. But, this one has modes and adjustments which the other one didn't so I guess it's an even trade.
Anyway, here are some pics! I have tomorrow off so I plan to use that time for some catch-up modding time as I've had very little these past couple of weeks! Enjoy!
The feet upon feet of wiring these video signals are going through.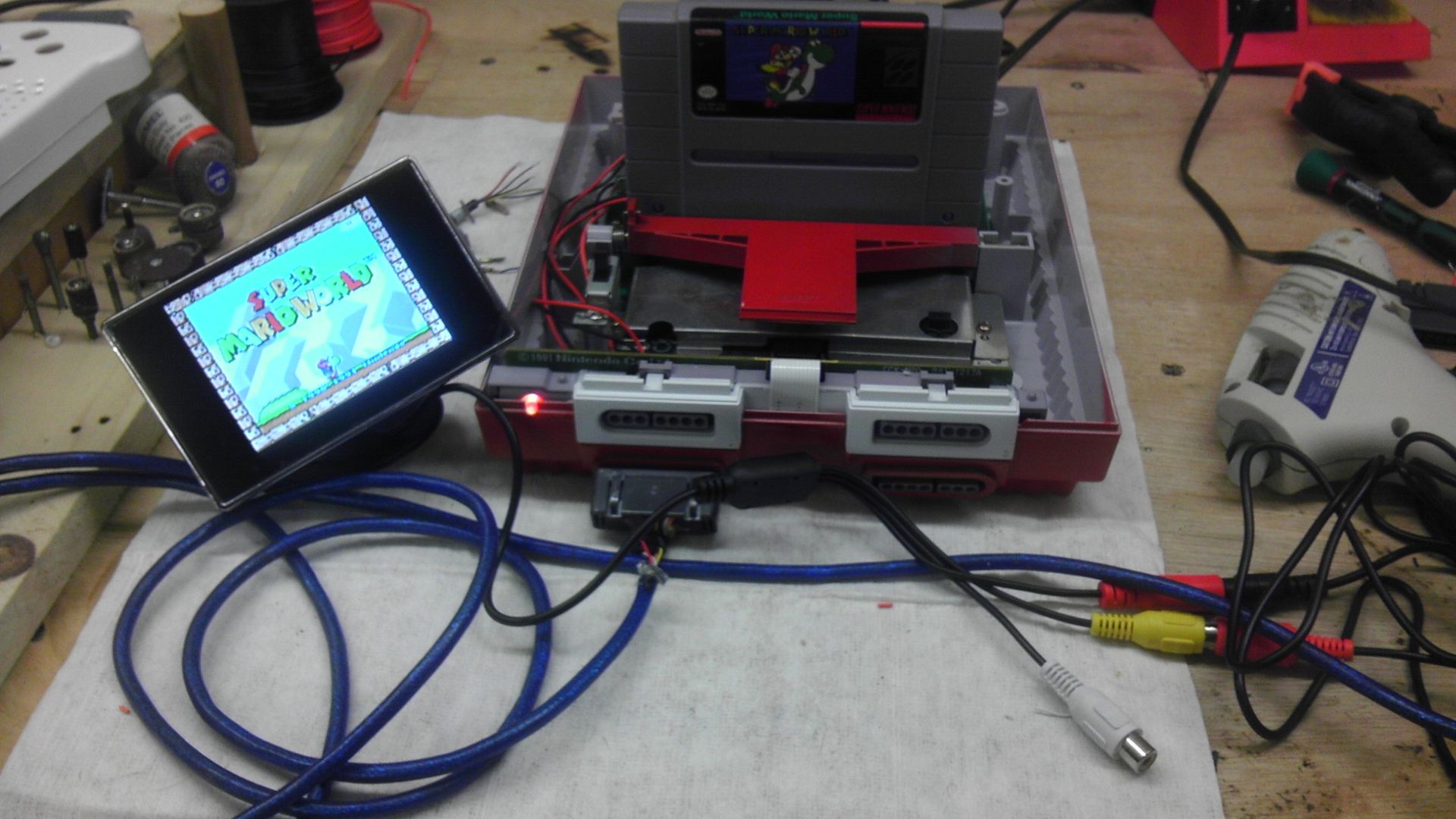 Dark pic, but just proves that Super Mario does show up!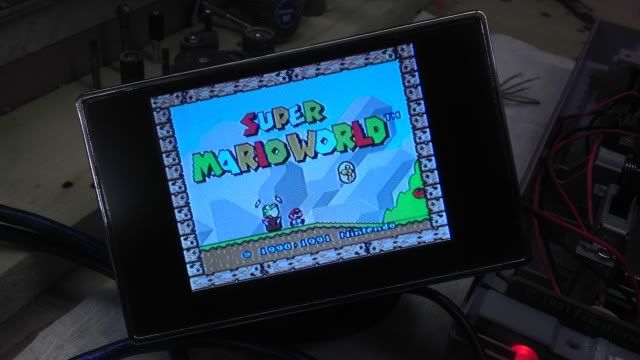 Next up is the Audio, but I'll have to do that after I get the wires mounted in the controller because I'll be using a different 7805 for the audio amp from the 12v line as I didn't have enough pins (that I wanted to use anyway) from the good SNES controllers to make it work. But that's fine, less to run over a long distance so I think that's a better idea anyway. Thanks Mootoo!