Hey guys my screen came from ebay finally.. I'm happy to report it DOES indeed work!
Some good and some bad though. 1. It's QUICK to turn on, about a half second after i flict the switch the screen is on and going nearly as fast as the stock screen.. right on!!! (wanted that!) and 2. there's NO A/V in the top right corner or anything like that to detract from the game at all. Mega score there!!!
But for the bad.. My screen has a REALLY REALLY bad problem with ghosting/Temporary burn in.. I'm not sure how else to describe this, but i had it running for about 2-3 minute and on certain screens you could see the SCORE and numbers in the top left screen when you weren't even on that screen... You can even see it in some of my videos.. This seems to reset when i turn it off for a minute but if i'm playing, images seem to burn in quickly, I know its not ACTUALLY burning in, but why is this stuff 'ghosting' behind the image on the screen for so long?? Just a super super super cheap screen? I'm not sure if i want to install it permenantly or just keep trying others untill I find one that doesnt have this effect..
OR is this totally normal and expected of these screens?
I'll post a picture and video of my hook up test (I used the AV cable i haven't soldered anything together yet was just testing it when i saw this wierd problem). The squarish outline on the top right is the 'peel here' tab I haven't taken off the plastic wrap off the screen yet, just FYI.. (the SCORE and numbers are in the top LEFT).
Pictures of the screen too in case anyone else is curious of its info.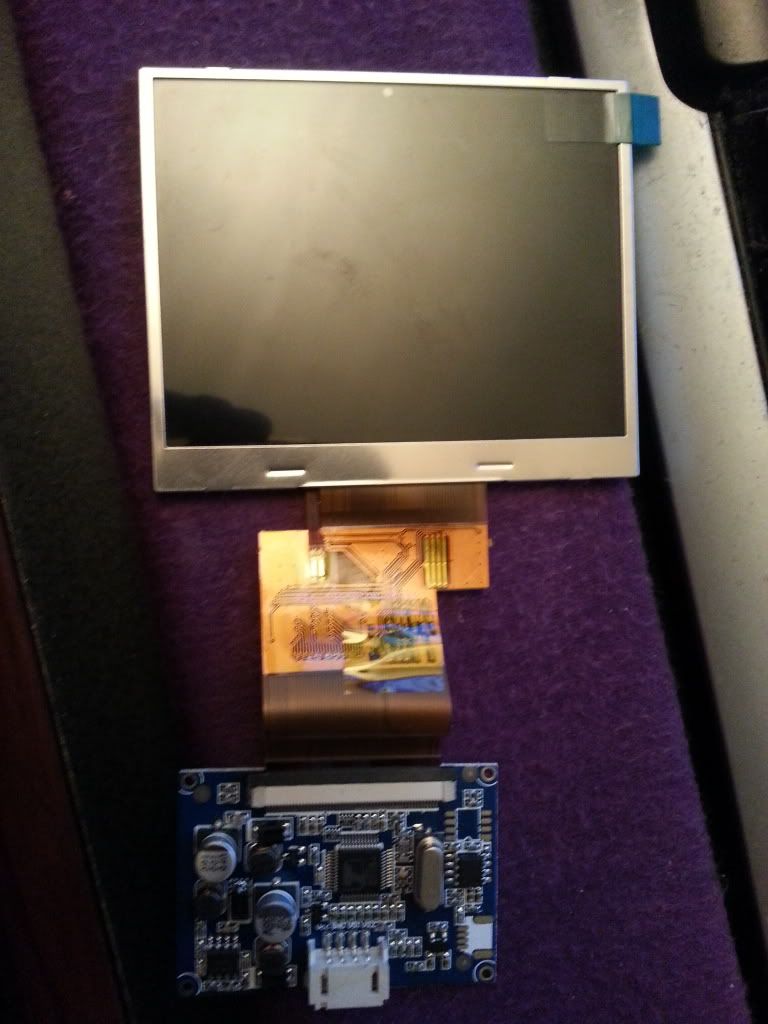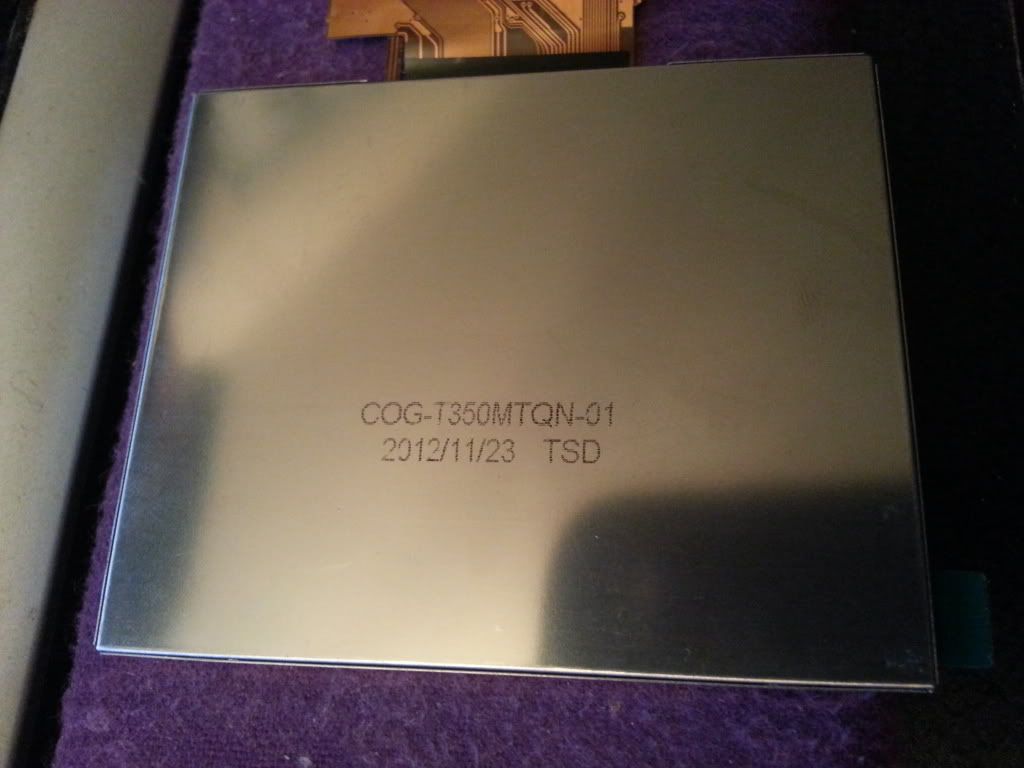 Video of it running. If you run it at 720p on the very first 'white screen' a few seconds in you can see in the 'burned in score' effect i'm talking about.. anything lower res its much harder to see..
http://youtu.be/Cxdt6bstYRE