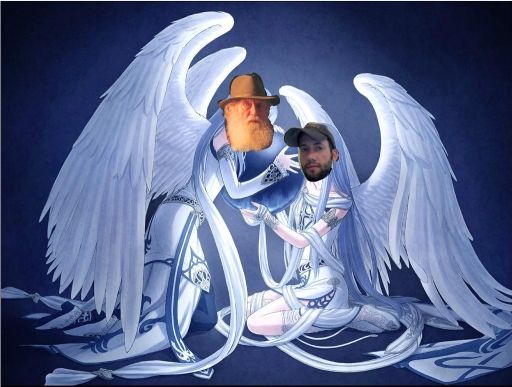 I'm..... selling things?! Yes indeed!
I accept PayPal. I may have one opportunity per week to get to a post office so please be patient regarding shipping.
Shipping not included in prices.
Pictures and more info available upon request. Just ask!
Games
All are cart-only.
Atari 2600
Canyon Bomber (Atari Text Label) $2
Fishing Derby $2
Pitfall! $2
Intellivision
Las Vegas Poker & Blackjack $2
Major League Baseball $2
Commodore 64
Epyx Fast Load Cartridge $2
Radar Rat Race $2
Rootin' Tootin' (small label tears) $2
Speed/Bingo Math $2
Commodore 16
C-16 Tutor $2
TI-99/4A
Car Wars $2
Game Boy
Final Fantasy Adventure (Sunsoft, label a bit dinged up) $5
Kirby's Dream Land 2 $5
Super Mario Bros. Deluxe (some label fading) $5
Genesis
PGA Tour Golf II $2
Anime
Full Metal Alchemist 1st Season 4-DVD Set $5
CDs
All CDs are $2 each. Discs are in good shape, a few cases may contain some tiny cracks or leftover sticker residue.
Agalloch - Pale Folklore
Agalloch - Ashes Against the Grain
Ahab - The Call of the Wretched Sea
Air Conditioning - Weakness
Against Me! - New Wave
Alkaline Trio - From Here to Infirmary
All Else Failed - Archetype
Angels of Light - Angels of Light Sing "Other People"
Anthem Eighty Eight - Define a Lifetime
Apathemy - Encased In Black This Is Forever
Arsis - United in Regret
At the Drive-In - Relationship of Command
Azazel - Music for the Ritual Chamber
Betercore - Youthcrustdiscography
Between the Buried and Me - Alaska
Between the Buried and Me - The Anatomy of
Beyond the Sixth Seal - Earth and Sphere
Bird of Ill Omen - When Love Would've Shown Interest In Us Both
Black Flag - Live '84
The Blinding Light - The Ascension Attempt
Bones Brigade - Older Than Shit Heavier Than Time
Boris - Pink
Born Dead Icons - Ruins
Botch - We Are the Romans
Brian Eno - Ambient 1 Music for Airports
Brian Eno - Before and After Silence
Buried Inside - Iconoclast
Caliban - Shadow Hearts
The Casket Lottery - Blessed/Cursed
Catheter - Preamble to Oblivion
Cephalic Carnage - Exploiting Dysfunction
Cephalic Carnage - Anomalies
Coalesce - Functioning On Impatience
Cobalt - Eater of Birds
Cradle of Filth - Nymphetamine
Crass - Christ the Bootleg
Crispus Attucks - ...Destroy the Teacher
Cryptopsy - Once Was Not
Cursed - One
Darkest Hour - Undoing Ruin
Das Oath - Uber Alles
Deadbodieseverywhere - Deadbodieseverywhere
Descendants - Milo Goes to College
Down In Flames - Down In Flames
The Esoteric - A Reason to Breathe
F-Minus - Wake Up Screaming
Floor - Dove
Frank Black - Teenager of the Year
Fugazi - The Argument
Godflesh - Crush My Soul
Godflesh - Us and Them
Government Issue - Complete History Volume Two
Green Day - 1,039/Smoothed Out Slappy Hours
Green Day - American Idiot
Green Day - Revolution Radio
Heartscarved - ...And Tomorrow We Escape
The Holy Mountain - Entrails
Hope Collapse - Year of the Leper
Information Society - InSoc Recombinant
Integrity - Those Who Fear Tomorrow 15th Anniversary Edition
Insult - Emobashing Fastcore Pimps
Ion Dissonance - Solace
Iron Lung - Life. Iron Lung. Death
Isis - In the Absence of Truth
James - Laid
JFA - We Know You Suck
Karate - Some Boots
KMFDM - Trust / Juke Joint Jezebel
Kraftwek - Trans-Europe Express
Less Than Jake - Goodbye Blue & White
Lifetime - Background
Lifetime - Jersey's Best Dancers
Lifetime - Somewhere In the Swamps of New Jersey
Modern Life Is War - Witness
Motörhead - Motörhead
Napalm Death - The Code Is Red... Long Live the Code
Napalm Death - The Complete Radio One Sessions
Neurosis - Given to the Rising
Nine Shocks Terror - Paying Ohmage
Nurse With Wound - Salt Marie Celeste
Opeth - Damnation
Opeth - Ghost Reveries
Our War - If You're Not Now...
Overcast - Expectational Dilution
Pelican - City of Echoes
Pelican - March Into the Sea
Pig Destroyer - Terrifyer
Poison the Well - Tear from the Red
Premonitions of War - Left In Kowloon
The Red Chord - Clients
Refused - The Shape of Punk to Come
The Rites - Wish You Never Knew
Run for Your Fucking Life - Run for Your Fucking Life
Sleepytime Gorilla Museum - Grand Opening and Closing
The Smiths - The Smiths
Sonic Youth - Daydream Nation
Starkweather - Croatoan
Structure of Lies - Abacus
Sunny Day Real Estate - How It Feels to Be Something On
Sunny Day Real Estate - The Rising Tide
Through the Eyes of the Dead - Bloodlust
Tomorrow - The Industry of Natural Occurance
Tristeza - Dream Signals In Full Circles
Various Artists - Definitely Not the Majors (Bush League Records)
Various Artists - High Energy High Voltage (Sound Pollution)
Various Artists - I Can Only See a Better World Built on the Ashes of This One (Profane Existence)
Various Artists - Level Plane Records: 80 Records and We're Not Broke (Yet)
Various Artists - Lifeforce Records 2002
Various Artists - Never Forgotten Never Forgiven (Profane Existence)
Various Artists - The Thing That Ate Floyd (Lookout!)
Various Artists - Within the Church of Thee Overlords (Southern Lord)
Venomous Concept - Retroactive Abortion
Watchmaker - Erased From the Memory of Man
The Year of Our Lord - The Year of Our Lord