LAST UPDATE:6/15/2012
Buying from me or trading: It usually takes me a few days to ship something. I try to ship the most afforadble USPS option, which is usually USPS First class. If USPS Priority is about the same I go with that. Shipping runs from $1.50 on the low end to $4.50 on the high end. If for whatever reason it's over $4.50, I will contact you.
For Sale / Trade:
(prices include shipping to continental US)
Nintendo 64 (all cartridge only):
Goldeneye 007 (x2)- $8 each shipped
Bomberman 64 -
SOLD
Star Wars Rogue Squadron (Players Choice) - $7 shipped
Excitebike 64 - $6 shipped
Wave Race - $6 shipped
Donkey Kong 64 -
SOLD
Misson: Impossible - $5 shipped (not pictured)
Monster S-video cable (See Gamecube Section)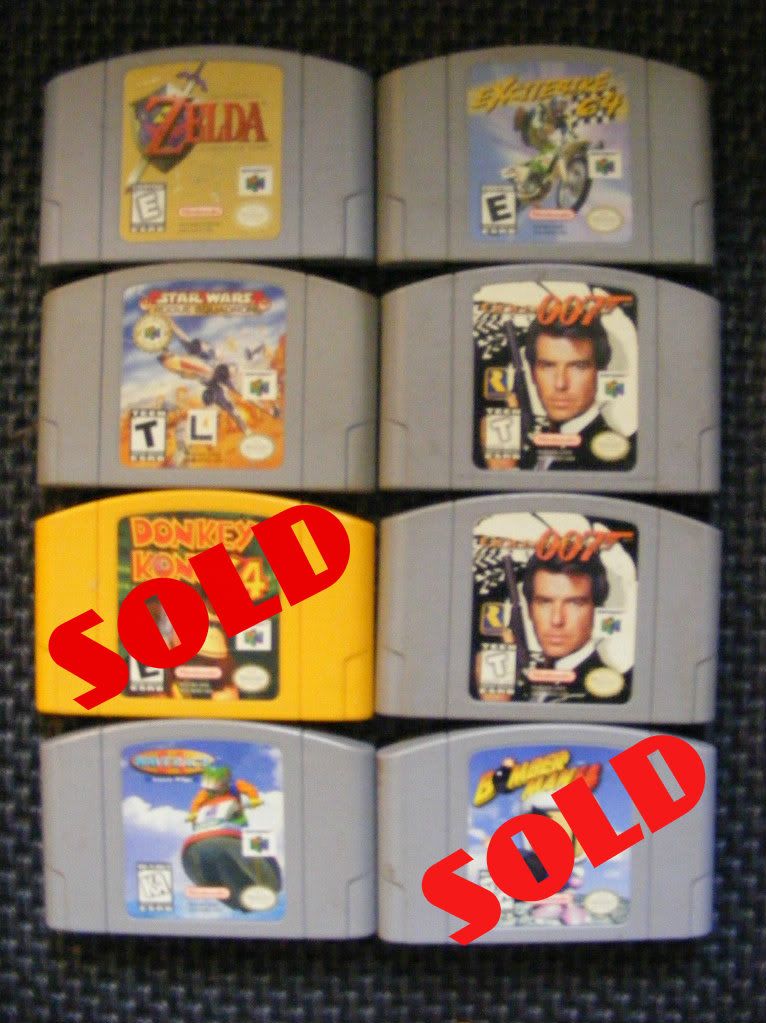 Intellivision
Bomb Squad (cartridge only) - $5 shipped
Sega Genesis:
Sonic Spinball (cartridge only, label is kind of dirty) - $4 shipped
Game Boy:
Super Mario Land (cartridge only) -
SOLD
GameCube:
Sonic Mega Collection Plus (missing manual) - $8 shipped
Xbox
Dead Or Alive Ultimate - first disc only (Dead or Alive 1) no manual or insert, comes in beat up 360 case. - $4 shipped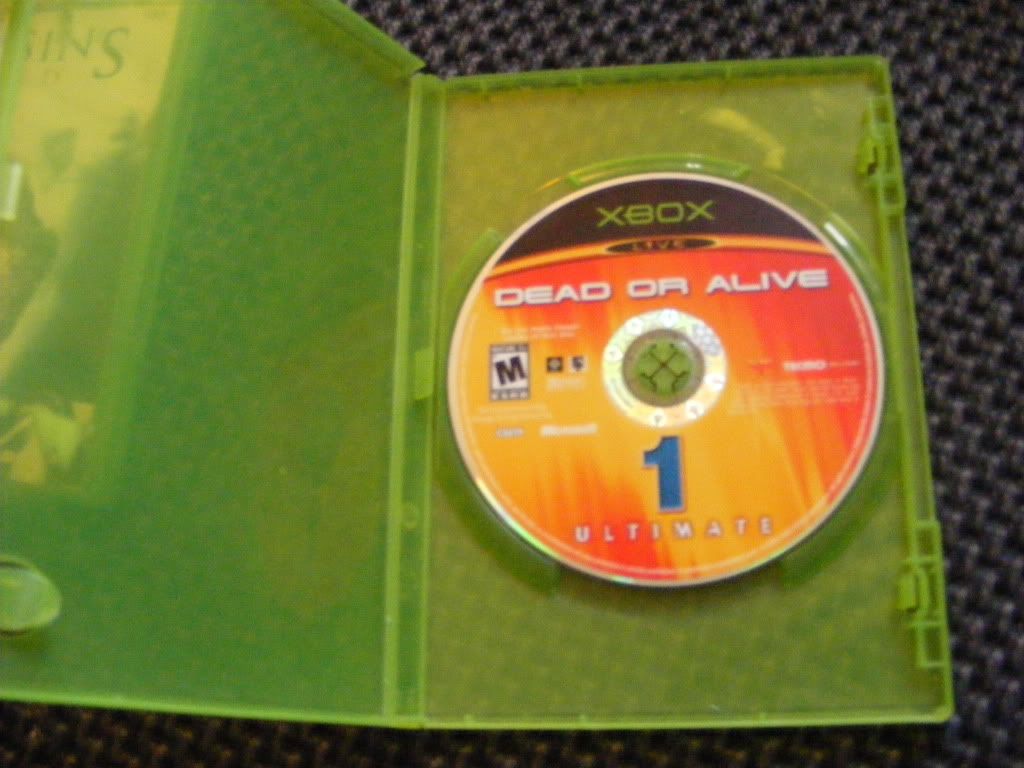 Xbox 360
Assassins Creed (insert and instruction booklet have water damge) - $5 shipped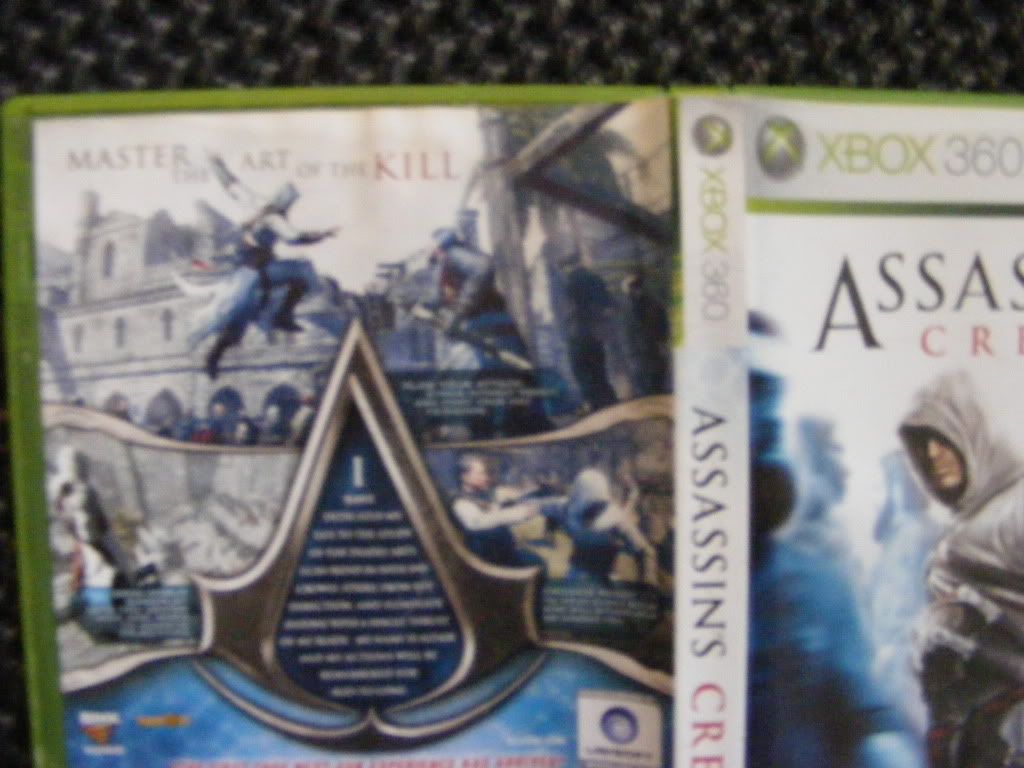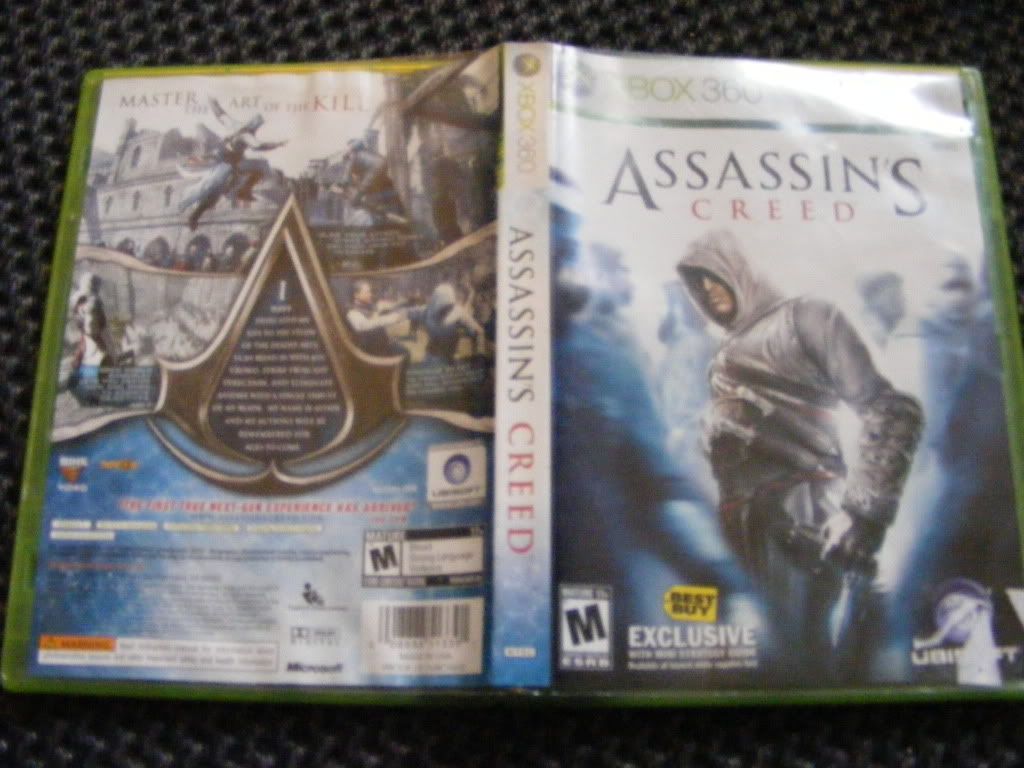 Dreamcast
Tony Hawk Pro Skater - case, tray card and manual only (disc included but it does not boot up, considered as-is) - $3 shipped
Blue Stinger - case, tray card and manual only (disc included but it does not boot up , considered as-is) - $3 shipped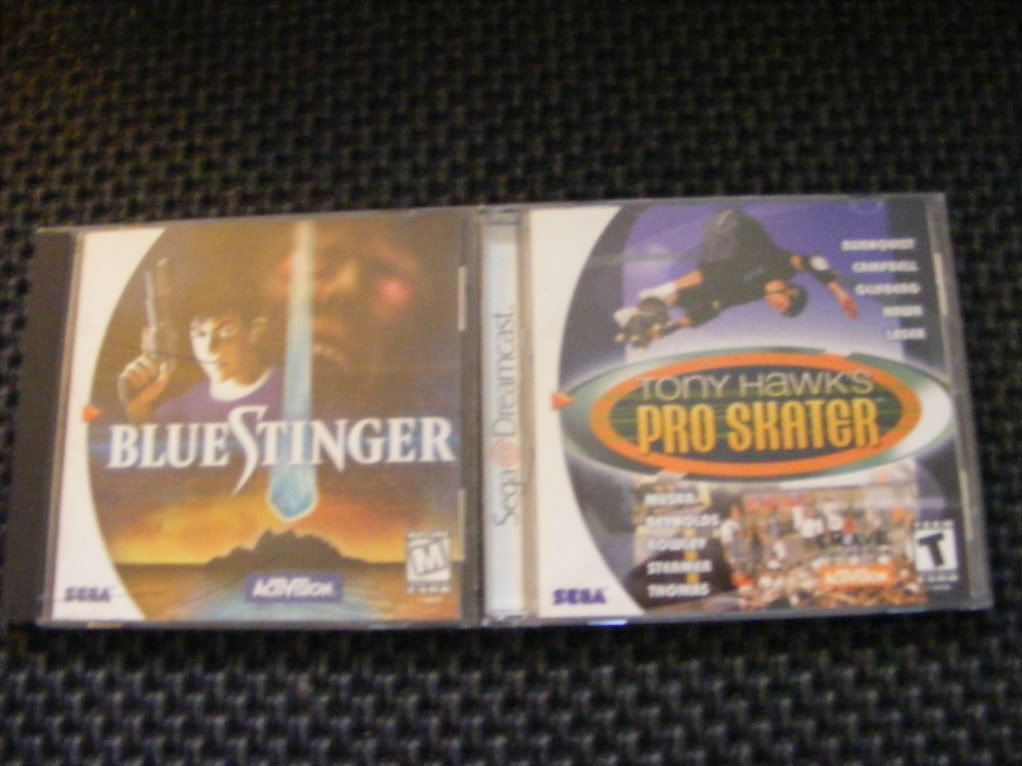 Sega Sports mini bundle - NHL 2k (complete), World Series baseball 2k1 disc only, NBA 2k disc only - $6 takes them all shipped
Atari 2600
Sears Telegames "heaver sixer" - tested and in working order. system only. Missing Left and Right player skill knobs and Reset knob - $Make an Offer (shipping on this guy is probably hefty - will try to find a flat rate box for it and get actual price on here. In the mean time, I'm opening to negotiating)
Wants:
To see my full list of wants follow the link for my collection in my signature and go to the "With List" tab. I've only listed super high priority stuff here

Dreamcast:
Trying to collect all US Sega Dreamcast releases, so for now this list is only high priority wants. PM me if you have something not already in my collection (link in my signature). I prefer complete copies (disc, case, tray, manual).
House of the Dead 2
Marvel vs. Capcom: Clash of Super Heroes
Nintendo 64:
Super Mario 64
Playstation:
NASCAR Rumble
Speed Racer
Warpath: Jurassic Park
Turbo Duo
Godzilla
Virtual Boy
3-D Tetris
Golf
Jack Bros.
Vertical Force
Xbox
NHL 2k3
Accessories:
Official Dreamcast Fishing Controller
Dreamcast Total Control 3 (or similar device) to use Saturn controller with Dreamcast
CD-i gamepad
3DO lightgun
Atari 2600
If you have unwanted or non-working 2600 games (common almost valueless ones like combat or ET) let me know. I'm working with my fiance to make some wedding decorations involving the carts. I'll work out an compensation for shipping. I'll make sure you see how we end up using them.