AND I'M BACK!
Work and life got a little crazy, and I just caught up on 7 pages of this thread. Man this thread is awesome this year. More terrible movies than I remember in the past. A few thoughts before my recent adds. I will be watching some movies this weekend but still squeezing in horror via podcast, streaming, & a novel.
I actually watched
Troll 2
in the early 90s as a kid. My aunt who I've mentioned several times in this thread let me watch it. Out of everything, what I remember is the tree growing out of his fingers. This scared me more than the trolls!
Did anyone else watch 2009 remake/boot of
Night of the Demons
? I actually like this one! It was really over the top but it worked for me. Also… there was nudity in the red band trailer. Seriously… !? Never seen this. Entire movie was on YouTube in 2010 when I was hunting it.
Recent Spooks:
Geeze… nuclear fall out scares the crap out of me. This was a cool episode dealing with the fear of the end of the world. While not their standard take on horror… it definitely had me in their shoes and a bit freaked out. I've been through 2 hurricanes unfortunately (directly in them, didn't have power for 3 week once and had to help the state troopers chainsaw our way back into the town through downed trees!) so natural disasters trip me out a bit.
•
The No Sleep Podcast:

The Nuclear Incident on Bumblebee Lane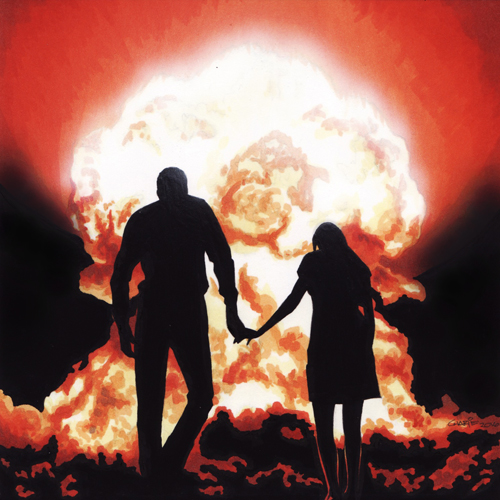 Okay, this first video is interesting. I had no idea Chuckie was inspired by a real doll.
•
5 Horror Movies Inspired by True Terrifying Events (YouTube)
This one is okay.
•
5 Strange & Mysterious Videos That Need Explaining (YouTube)
Alright… I bit on this thinking it was too click bait for me & was entertained. Creepypastas are interesting to me. It's essentially internet folklore... a digital campfire story. Is there any truth in origins of this one? Who knows… but a fun watch.
•
The Rake | The Scariest & Most Mysterious Creepypasta Monster | Documentary (YouTube)
Reading this one now:
DOOM Knee Deep in the Dead
About halfway through. I'm going to wait until I'm finished to leave my thoughts. I'm a big DOOM fan so I can't decide if it's making too critical overal or causing me to like certain parts more than I probably should!
2016 Month of Horror so Far
: